Source: Bakemono no Ko


Exploring new places, meeting new people, learning about yourself and eventually coming to terms with your own fears is something that many people yearn for. Therefore it is no wonder that the theme of adventure is thoroughly explored in the anime world. Watching these anime also makes us feel like we're a part of the journey, and that's another thing that's great about this genre.
It's also interesting how a lot of the most popular and iconic anime in history are part of the adventure genre. Maybe we all have a little adventurous spirit in us? So with all the formalities out of the way, in this article we are going to take a look at some of the best titles this genre has to offer - fasten your seat belts!


For more of our most highly rated Adventure Anime, as well as an overview of all the genre has to offer, check out our Adventure genre page on MAL.
---
---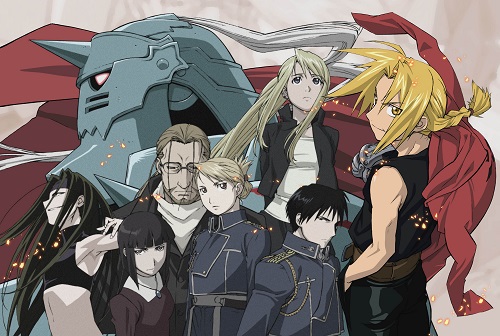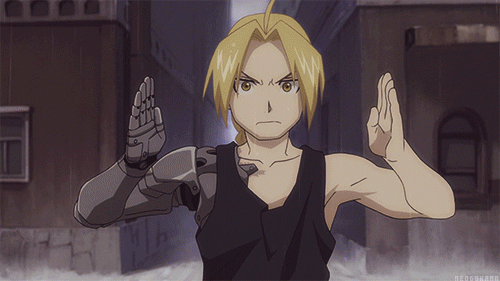 Edward Elric and his younger brother Alphonse go on an epic journey in order to find the secrets of alchemy; and perhaps even find the truth about themselves as well. Packed with lots of action and amazing character development, FMA is one of the most praised adventure anime shows ever.


---
---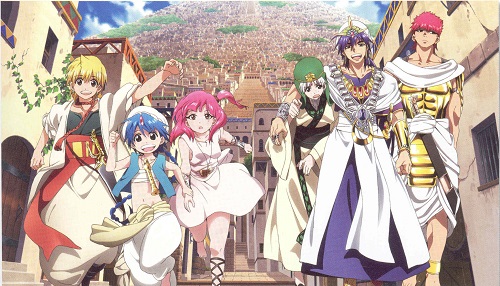 Loosely based on and inspired by One Thousand and One Nights, can you imagine a more adventure-based series? Filled with various supernatural beings and a dangerous quest for mythical dungeons and treasures, this anime is the epitome of adventure.


---
---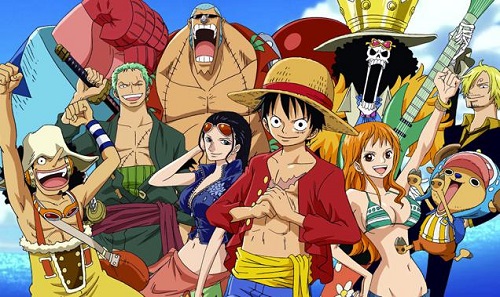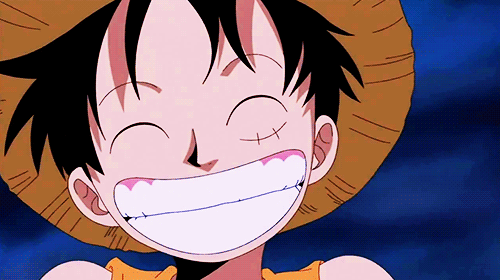 The captain of the Straw Hat Pirates, Luffy Monkey D., is always looking for adventure, new places and people. His ultimate goal is the biggest treasure of all which only somebody worthy enough would be able to find - One Piece.


---
---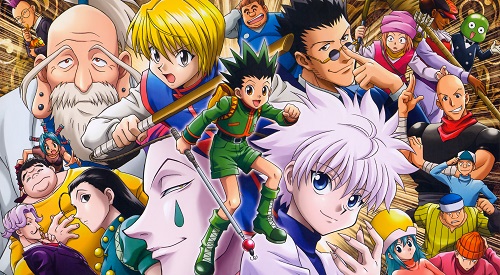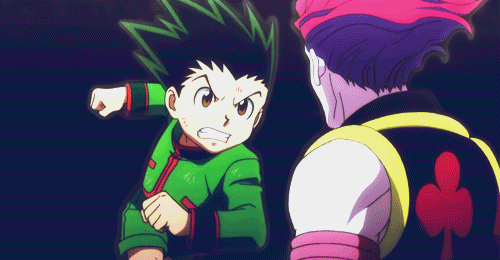 Set in a world in which people tasked to perform dangerous deeds are called Hunters, a young boy Gon learns that his supposedly deceased father is not only alive, but has become a world-famous Hunter. He sets out on an adventure to become a Hunter himself and find his father.


---
---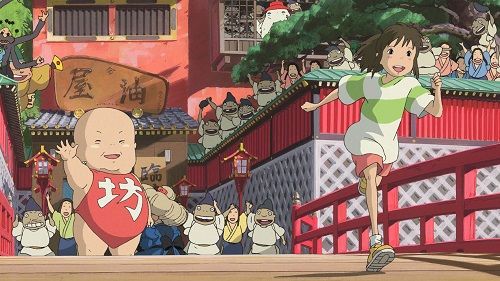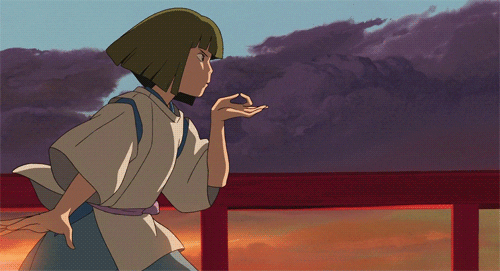 One of the most beloved anime films ever, Spirited Away takes us to a magical and forbidden place of spiritual and ancient beings, with our protagonist - as they usually are in Ghibli films - being the young girl Chihiro who accidentally stumbles into this scary new world.


---
---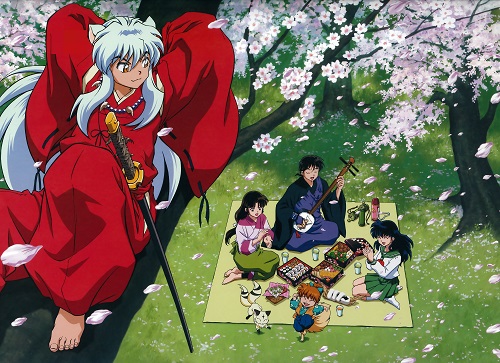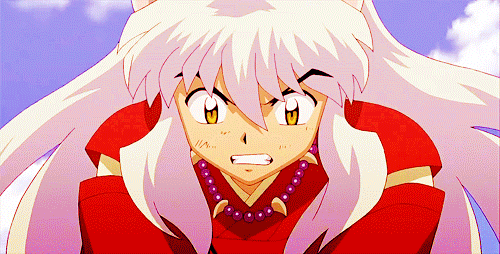 InuYasha is a certifiable classic adventure anime that is set in both modern Japan and the Sengoku period filled with dangerous youkai. It follows the adventures of a modern girl Kagome and Inuyasha, a half-dog demon.


---
---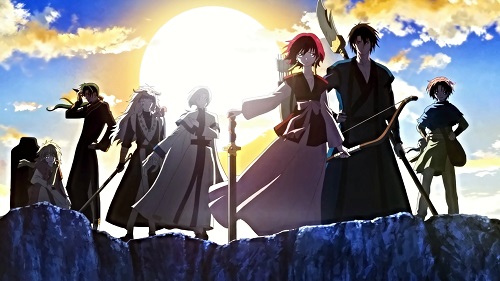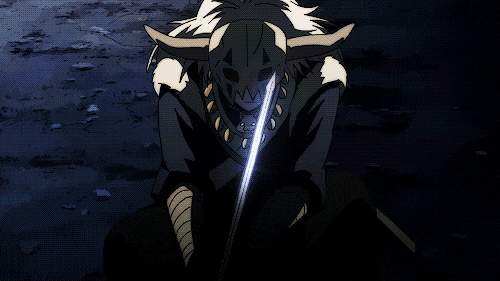 The banished princess Yona goes on a journey with her bodyguard Hak in order to find her place in the world and reclaim her lost kingdom. It is a road that's full of danger and supernatural beings.


---
---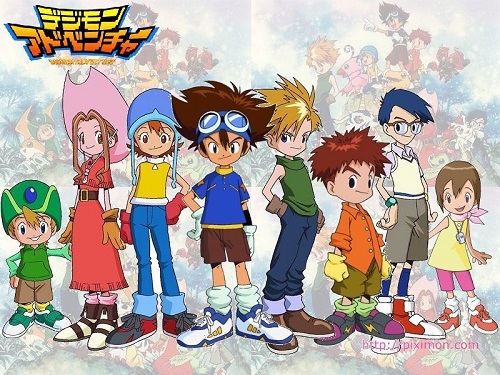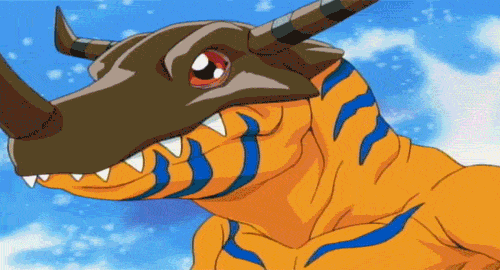 A group of destined school kids find the Digital World, a place where strange creatures called Digimons exist and can be controlled with special devices. These creatures will become their best friends and take them on a journey of a lifetime.


---
---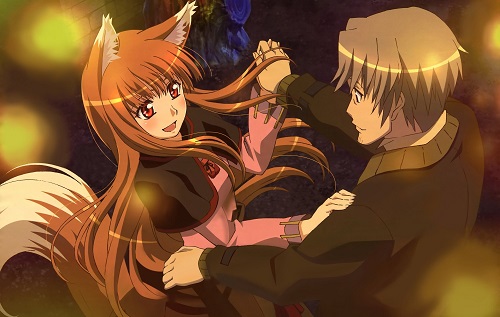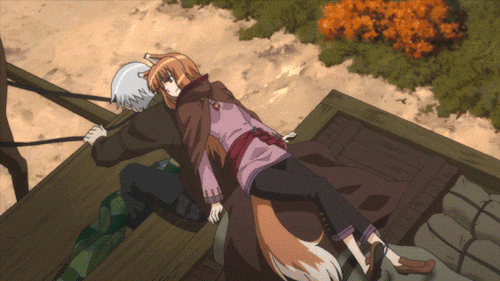 Holo is a long-forgotten wolf deity who meets a local merchant named Kraft Lawrence and becomes his business partner. They go on a journey together not realizing that not everything will go as smoothly as they plan.


---
---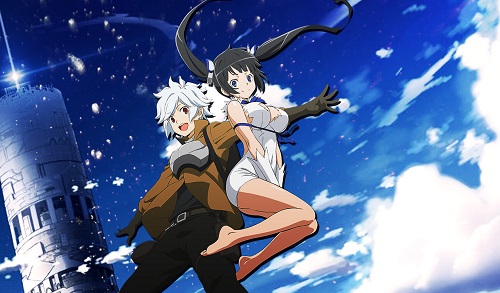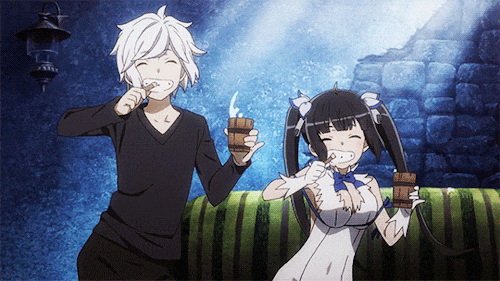 An adventurer Bell Cranel meets a clumsy but attractive goddess Hestia and they decide to join forces. His dream is to explore dangerous dungeons while she just wants more followers (and of course, Bell to notice her).


---
---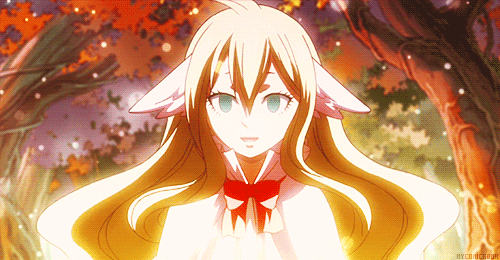 Fairy Tale is the name of a famous wizarding guild, in which its members earn points for using their magical powers and fulfilling various quests. An extremely long running adventure series which is often mentioned in the same breath as other giants, such as Naruto, One Piece, or Bleach.


---
---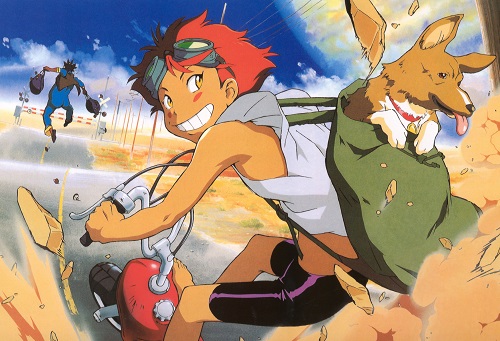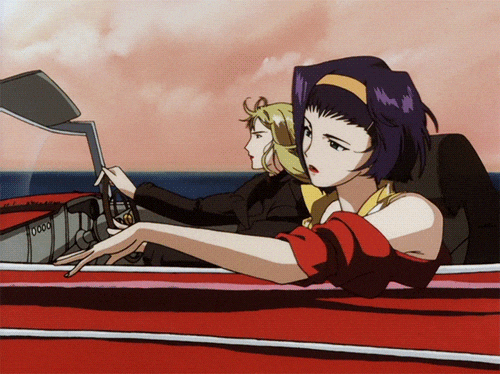 The spaceship Cowboy Bebop is a home to peculiar characters and their dark pasts. Each one of them has a reason for drifting through space and going from venture to venture.


---
---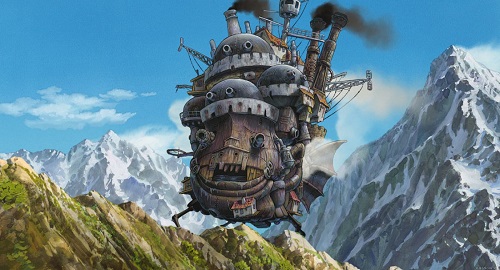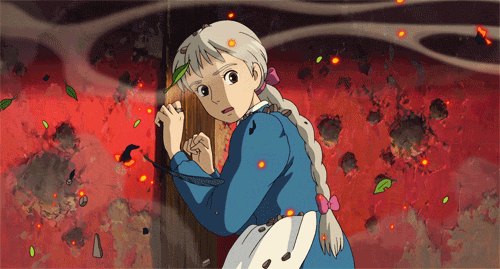 Sophie, a simple shop worker, gets her life upside down when she gets turned into an old woman by magic and meets a mysterious wizard Howl.


---
---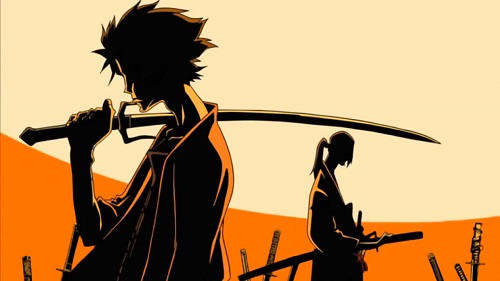 Two samurai with opposite personalities and fighting techniques - Mugen and Jin, get asked by a waitress Fuu to go on a journey with her and help her find a mysterious person she's been looking for her whole life.


---
---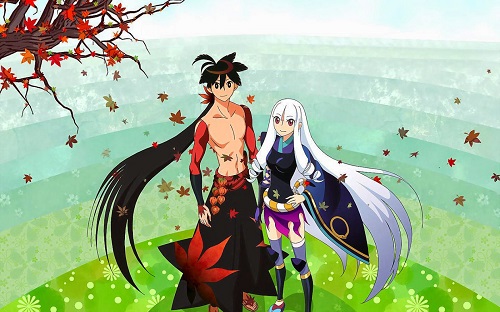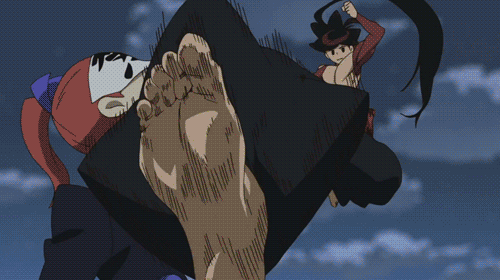 Shichika Yasuri and the strategist Togame set out on a journey to collect the unique "Deviant Blades" and meet various swordsmen and dangerous people along the way.


---
---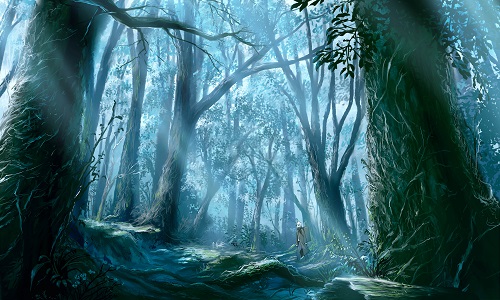 A slow-paced and whimsical adventure anime that is filled with beautiful visuals and even more beautiful tales about people, their inner desires and life stories. Ginko is the main protagonist, a traveler and researcher of strange beings called mushi; he goes from one place to another in search of their origin.


---
---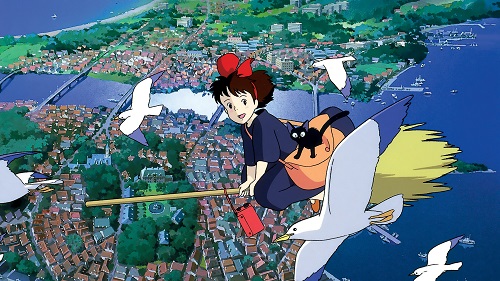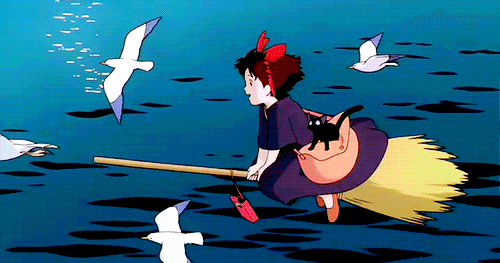 In order to become a full-fledged witch like everyone else, Kiki must leave the safety of home and venture out on her own. She needs to find a place that she can call her own and struggles with finding a talent she can exploit to make it in a new city . Soon, she not only finds a new place, and talent, but also new people that she can call friends. An adventure which is a perfect marriage of mundane human drama and fantasy.


---
---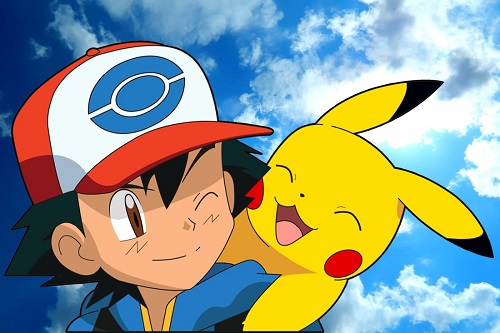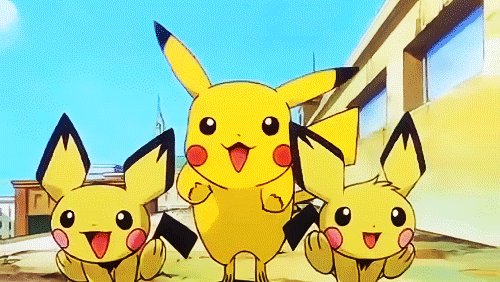 Pokemons are strange and powerful creatures that live inside Pokeballs and can be summoned by their master. The more pokemon you get, the stronger you are, and so Satoshi embarks on an adventure to catch them all.


---
---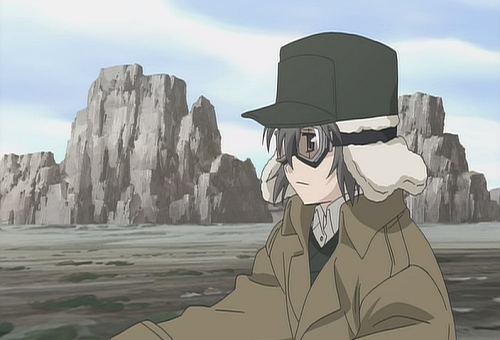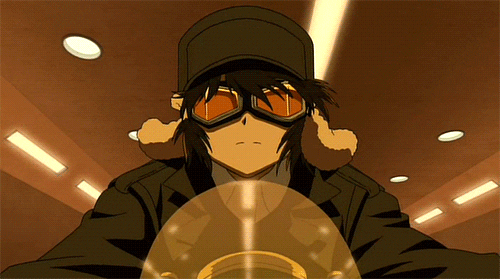 This adventurous anime follows Kino and her unusual talking motorcycle Hermes as they travel the world and learn more about themselves in the process. Kino no Tabi will take you on a journey of self-discovery and beautiful imagery that will definitely leave you breathless.


---
---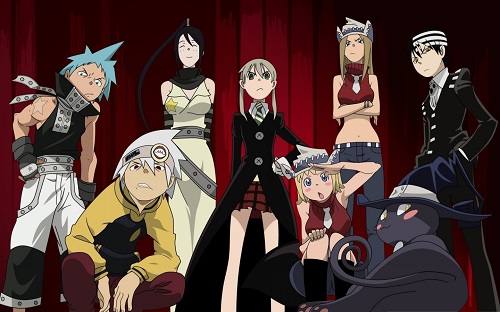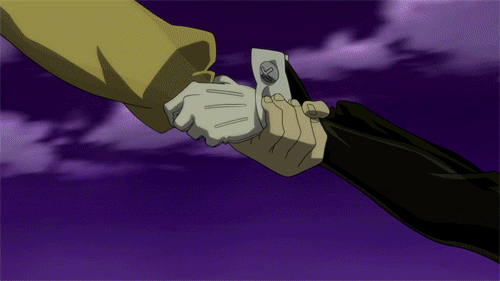 Soul Eater follows the adventures of students of Death Weapon Meister Academy. There are two types of students; ones that turn into weapons, and ones that use these weapons (called meisters). These meisters aim to collect the souls of 99 evil humans and 1 witch so that their human weapons can become 'death scythes'.


---
---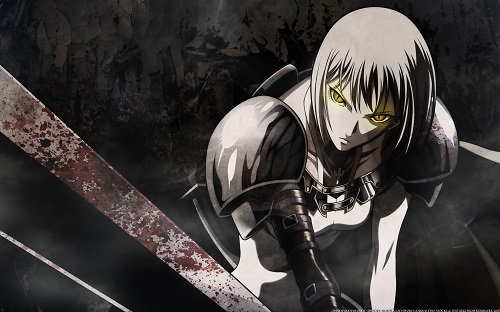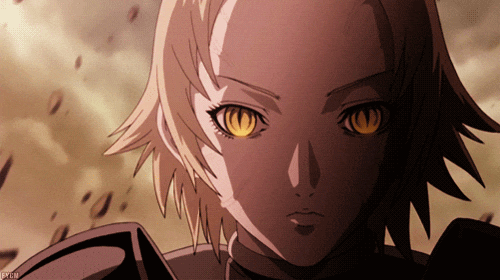 In a world in which demons called Yoma attack and eat people, there is an organization which trains Claymore - half-women, half-Yoma warriors whose main purpose is to slay those monsters. One boy forges an unlikely friendship with one Claymore and realizes that she is perhaps not the monster she is made out to be.


---
---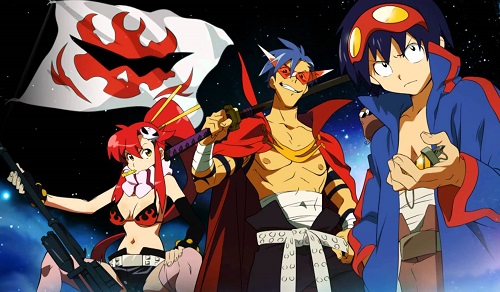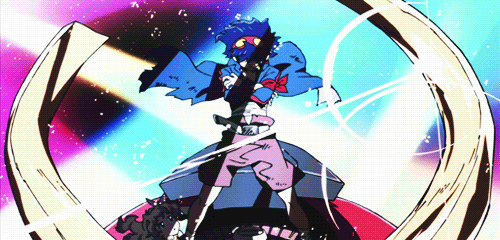 This mecha anime is about Simon and Kamina, two friends who stumble upon an ancient artifact called Lagann. They soon realize that this is a powerful weapon and they decide to use it to their advantage, changing their fate as they do so.


---
---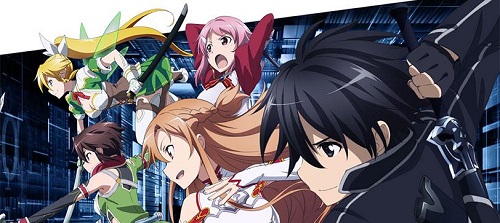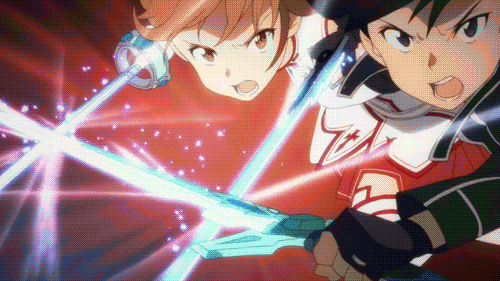 An online role-playing game called Sword Art Online (SAO) has gained a huge fanbase and people all over the world are dying to play it. When all of a sudden they realize that they cannot log out and that this is their new reality, the adventure really begins.


---
---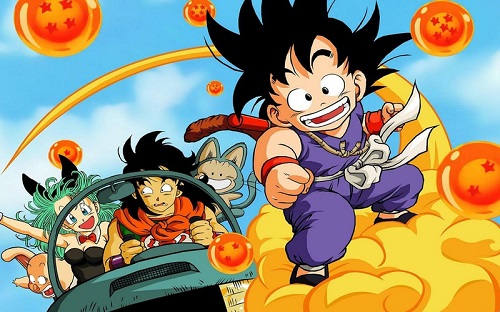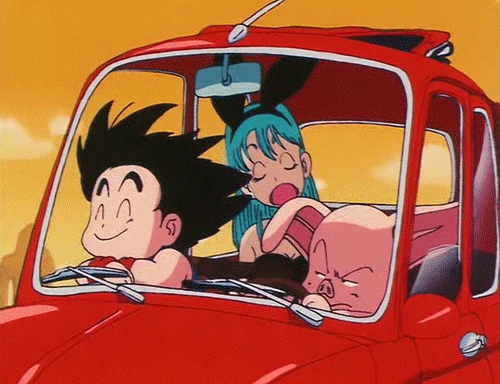 The mystical Dragonballs are said to be able to grant you any wish, and that is why Bulma and young Goku go on a journey to collect as many Dragonballs as possible.


---
---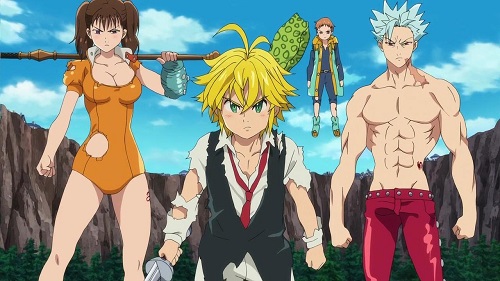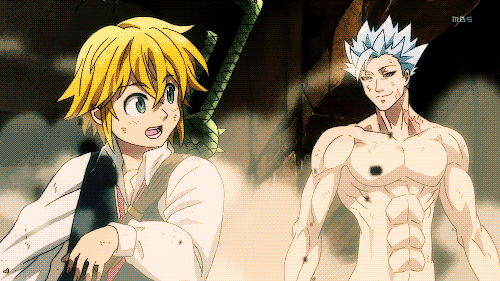 This adventure anime follows the adventures of Elizabeth, who is the third princess of the Kingdom of Liones, and her search for the Seven Deadly Sins, an evil group in the Holy Knights that betrayed their comrades and staged a coup in her kingdom. With the help of her friends, they manage to overcome dangerous obstacles in their way.


---
All ranking information was taken on the date of publication.