Movie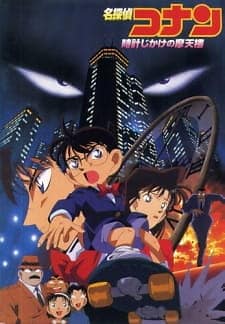 Detective Conan Movie 01: The Timed Skyscraper
Conan Edogawa is facing a dilemma: Ran Mouri has asked Shinichi Kudou out to the movies and he is unable to provide a convincing excuse not to go. However, when the day of the date arrives, he has more pressing problems to worry about—a great amount of plastic explosives has recently been stolen and the culprit has challenged Shinichi to find and dispose of the bombs he has scattered across the city. Now forced in a race against time, Conan must not only protect the city, but also figure out who the mastermind is and his reason for confronting Shinichi. [Written by MAL Rewrite]
Eikyuu Kazoku
It started as a sociological experiment. Six different people were brainwashed to think that they were a family and then put in arbitrary situations to see how they would react; however, when a taping of the families conducts is sold in a desperate attempt to make a little capital, it instantly becomes a success. Now the family is a first rated show and their every move is broadcasted around the world without them knowing it. But when a clogged toilet sets off a chain of events that ultimately frees the family from the room they are confined in the broadcasters, not willing to lose their source of income, set out to hunt down and recapture every member of the Eternal family. (Source: ANN)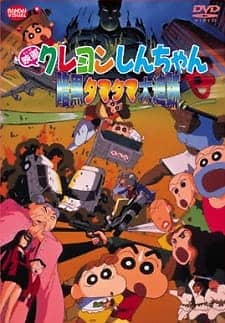 Crayon Shin-chan Movie 05: Ankoku Tamatama Daitsuiseki
An action comedy film depicting the Nohara family who get caught in a fight between two clans, Tamayura and Tamayomi. Set in Tokyo and Aomori (northern end of Japan's main island). The Tamayomi clan had plotted to revive the evil genie Jarke and to conquer the world. To stop Tamayomi's plot, the three gay brothers (Rose, Lavender and Lemon) from Tamayura clan wrested Jarke's ball, which was a key to revive Jarke, from the bar girl gang of Tamayomi clan, but Shinnosuke's younger sister Himawari swallowed down the ball. The Nohara family, with the three gay brothers and a female detective Yone Higashimatsuyama, fights a fierce battle against the Tamayomi gang chasing them. (Source: Manabu Tsuribe)
Hermes: Ai wa Kaze no Gotoku
Thousands of years in the past, a young boy named Hermes is named as a future great hero in a prophecy. Hermes grows up to save a beautiful princess and face the evil king Minos of Crete. The first title in the series of anime films by the Happy Science cult.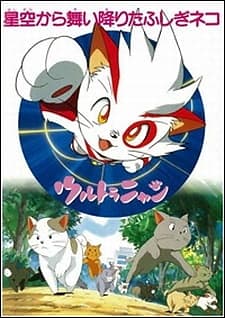 Ultra Nyan: Hoshizora kara Maiorita Fushigi Neko
Haruka finds a cat in an abandoned building and names it "Nyan". Little does she know that this cat is actually "Ultra-Nyan" who has come from outer space. Using his mysterious powers, Ultra-Nyan helps Haruka and her friends foil the plans of a couple of no-good catnappers.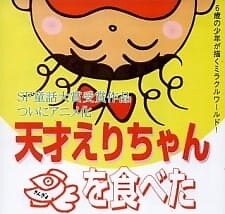 Tensai Eri-chan Kingyo wo Tabeta
Based on a same name children's fantasy picture book by Takeshita Ryuunosuke.