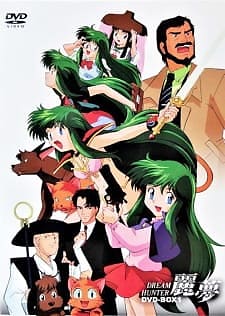 Dream Hunter Rem
Rem is an ordinary woman in our world but, in the world of dreams, she becomes a dream warrior, defending humanity from the evils there. When dream demons reach the waking world, she fights them with the help of her pets which transform into a tiger and wolf.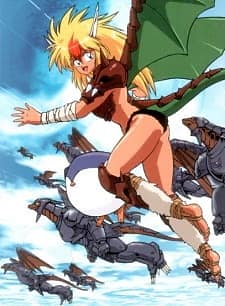 Capricorn
In the blink of an eye, high school student Taku Shimamura finds himself transported to the bizarre world of Slaffleaze, where intelligent creatures govern and the ruling class, led by the villainous Zolba, is plotting the invasion of the world they know as Capricorn, the Earth. Joining together with the oppressed Slaffleaze peasants, Taku must find a way to stop Zolba`s dark forces before the way to the unsuspecting Earth is opened. In order to do so, he must first gain the love and trust of the last of the Yappie, the ancestral guardians of Slaffeaze. This is a task that will take more than a little courage and daring, for the last Yappie is not just a cute young female, she`s also a dragon. (Source: ANN)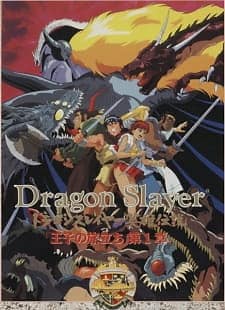 Dragon Slayer Eiyuu Densetsu: Ouji no Tabidachi
Faaren is a peaceful and happy realm, ruled by a wise King... until the Demon Lord Ackdam overruns the kingdom with his black legions and terrifying dragon, killing the King and capturing the Queen. But the King's young son, Sirius, is swept away to safety and grows to be a powerful young warrior, tutored in the ways of swordsmanship and chivalry by his father's loyal minion, Rias.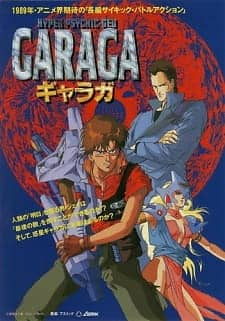 Hyper-Psychic Geo Garaga
The year is 2755. As a result of a system malfunction, the cargo ship XeBeC goes off-course in a warp gate and ends up within the orbit of the distant planet Garaga. After crashing on Garaga's surface, the crew must find ways to survive from hideous monsters, rabid ape soldiers, and a race of mysterious psychics. (Source: ANN)
Twinkle Heart: Gingakei made Todokanai
Love, Heaven's greatest treasure went missing and to get it back, the Great God decides to send his two daughters Lemon and Cherry, as well as their governess Berry to find it. However, their search doesn't go so well, mainly because they decide they like it at planet Earth and prefer to work in a hamburger shop (Sic!). In the one-episode OVA, the girls end up searching for the Love treasure on an exotic planet, however they find magical living plushies instead, having to fight their way through them to recover "Essence of Life," which an evil organisation wants to use for nefarious purposes. (Source: BakaBT)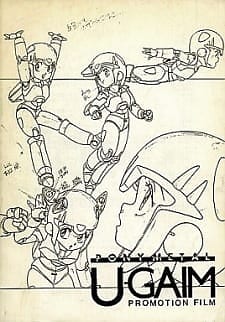 Pony Metal U-GAIM Promotion Film
This is a short little pilot film inserting Yuu Morisawa, the heroine of Creamy Mami, into the mecha world of Heavy Metal L-Gaim. After Yuu Morisawa is killed in a car accident, she is rebuilt as Pony Metal U-GAIM in a scenario à la Astroboy. Put to a high-energy Japanese pop song, this experimental mishmash of genres was the brainchild of studio Anime R. The series was never made for copyright reasons, and this pilot film is all that remains alongside a handful of merchandise.