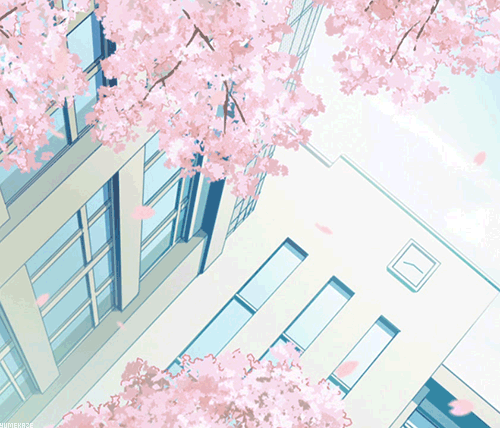 School. That wonderful stage of our youth when the worries of an adult life are still far away and the only things of concern are grades and whether our crush has noticed us.

As you have probably noticed, there is a huge variety of anime shows in which the theme of school and school clubs is thoroughly explored. That period is considered a very important bridge between innocence and adult responsibilities, so it is no wonder that many people enjoy a walk down memory lane or simply want to run away from the realities of adulthood and enjoy themselves for a short while.

So let's check out 15 of the best school anime shows!
---
---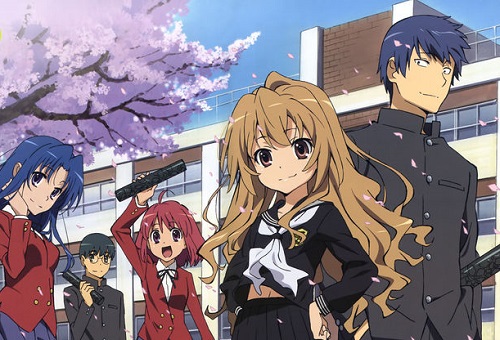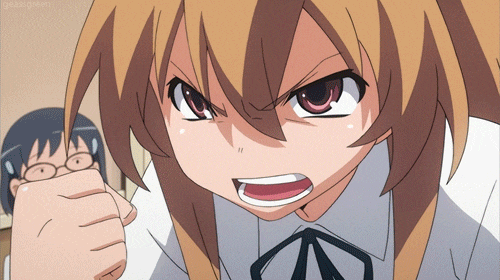 Ryuuji and Taiga could not be more different, but the moment they realize they could help each other win the hearts of their crushes, they form an alliance and become friends at school. For how long will the friendship last and is that all that there is to it? Toradora is one of the most praised romance school anime out there.


---
---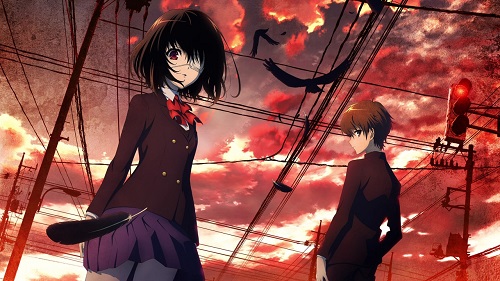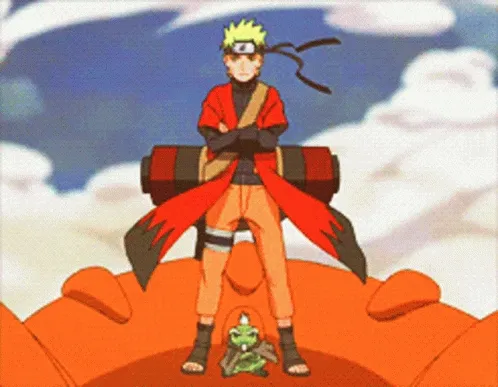 If you've always longed for an anime that married the horror and school genres together, check out Another! The class 3-3 of Yomiyama North has had a dark secret for a long time, until the transfer student Kouichi Sakakibara goes on a mission to find out what is really going on at his new spooky school.


---
---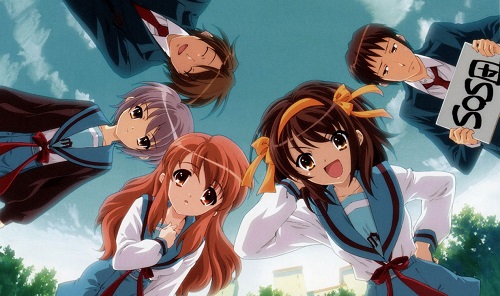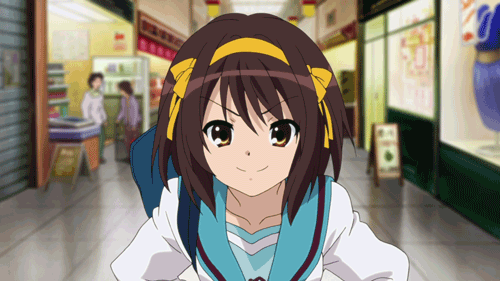 The quirky student Haruhi Suzumiya forms the SOS Brigade, one of the most famous anime school clubs, which specializes in supernatural events. A couple of other students from the same school join the club at her insistence and they soon realize that there is more to Haruhi than just her eccentricity.


---
---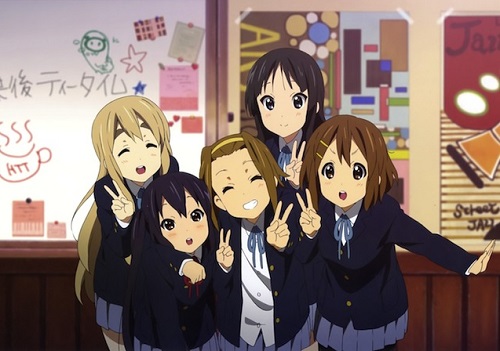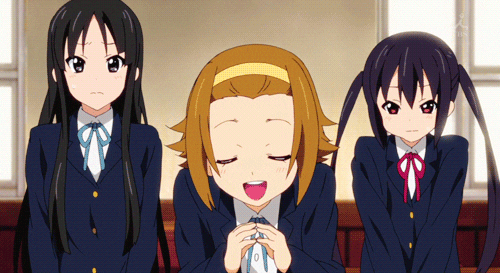 The Light Music Club is formed by five really cute but different high school girls. What connects them is their love for music, and in this series we follow their daily lives and time spent practicing as a band for their debut at the school festival.


---
---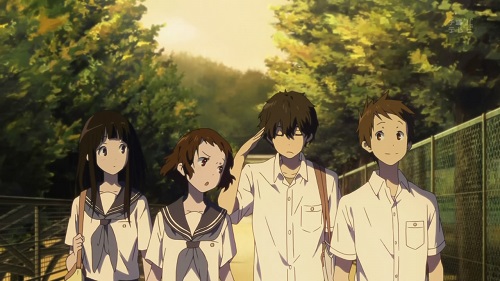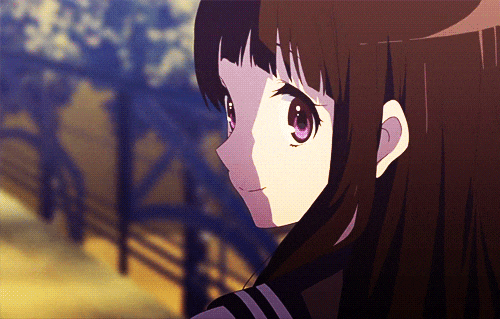 Hyouka is a light school anime about an apathetic student Houtarou Oreki who joins the Classics Club at his school. Together with other members, he starts solving various mysteries and tasks which are usually related to their club's deep history.


---
---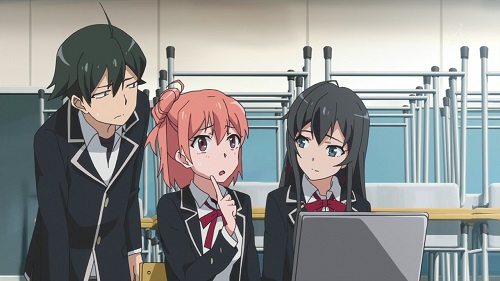 Yahari Ore no Seishun Love Comedy wa Machigatteiru is about the Volunteer Service Club and the main protagonist is yet another apathetic student who does not like socializing with others. Everything changes when he meets the hot president of this club - Yukino Yukinoshita.


---
---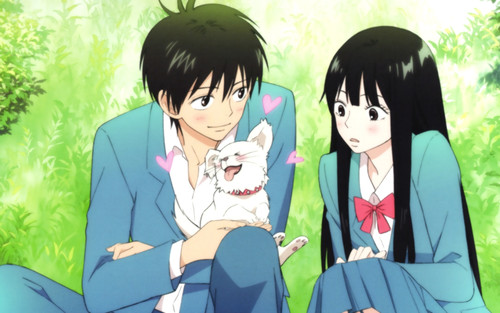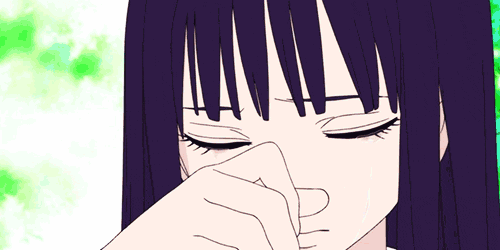 Kuronuma Sawako is also known as 'Sadako' at school, a name referencing her similarity to the antagonist of the famous Ring Trilogy. Her school life is lonely and miserable but it seems that she cannot stop being shy overnight. Everything changes when Kazehaya, the most popular boy at her school, becomes interested in her. Kimi ni Todoke is a touching series that will melt your heart.


---
---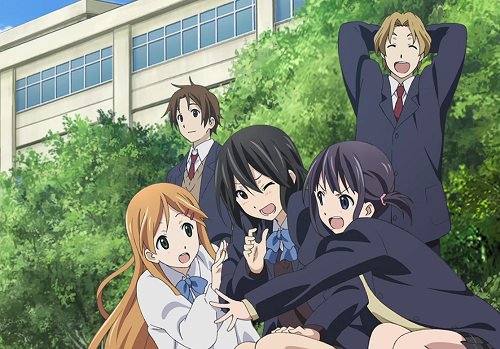 The Cultural Research Club of Yamaboshi High School consists of five members who one day start switching bodies with each other for no apparent reason. While trying to find out the cause of this supernatural phenomenon, they start revealing their deepest secrets and feelings as well. Packed with romance and hilarity, Kokoro Connect will have you on the edge of your seat.


---
---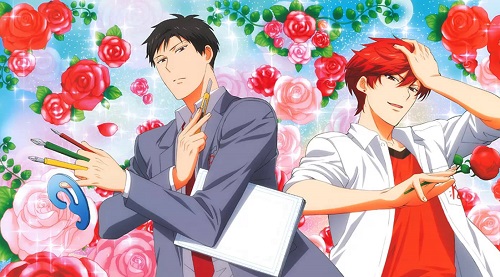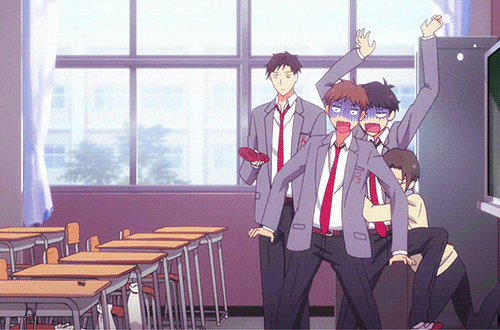 Chiyo Sakura has always liked Umetarou Nozaki, who is actually a shoujo mangaka. He is also completely oblivious to her love, but ends up making her one of his manga assistants, alongside other quirky classmates. Plenty of laughs ensue in this amazing and humorous anime.


---
---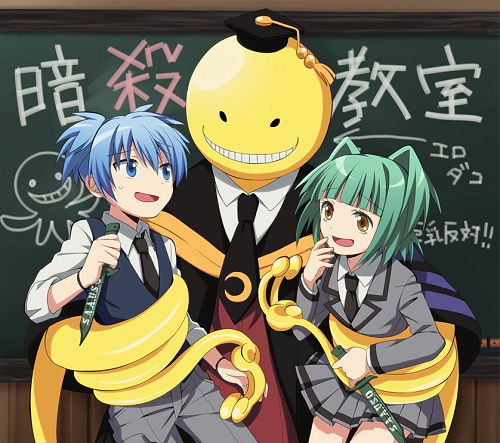 One of the best school anime shows out there, this series follows Koro-sensei who is the powerful, octopus-like creature that destroys the Moon and threatens to do the same to the Earth unless someone from class 3-E of Kunugigaoka Middle School assassinates him first. Things get even more bizarre when this creature becomes the teacher of this class.


---
---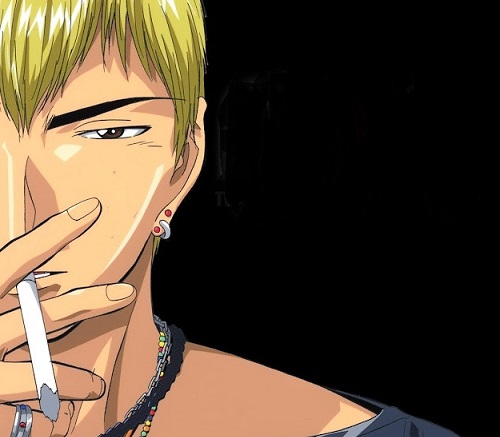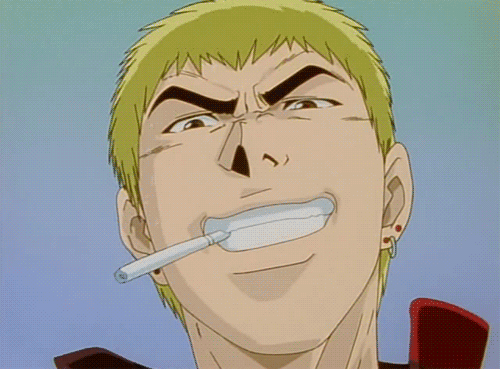 The classic anime series GTO follows Onizuka Eikichi, a former gangster, who decides to become a teacher with the noble intention of... meeting a lot of sexy high school girls. Oh, and becoming the best teacher in the world. When he finally gets to teach at the notorious school, he realizes how difficult it can be to teach a group of wild and cruel students, but that doesn't stop Onizuka from persevering.


---
---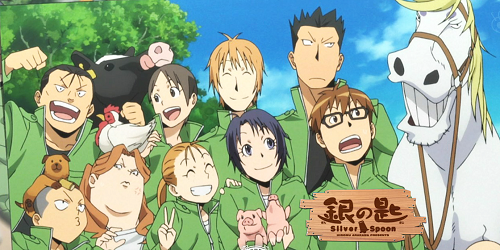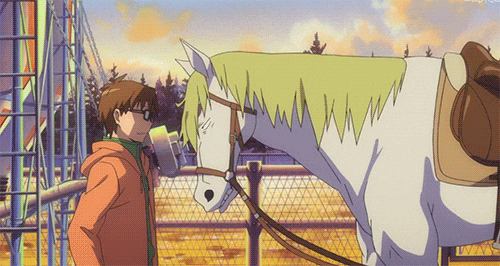 If you are tired of the typical urban school theme, then you must check out Silver Spoon! It takes place at Ooezo Agricultural High School, deep in the countryside where students need to learn various practical tasks such as milking cows, riding horses and cleaning manure. This series is a refreshing take on the genre that teaches us to respect life and animals.


---
---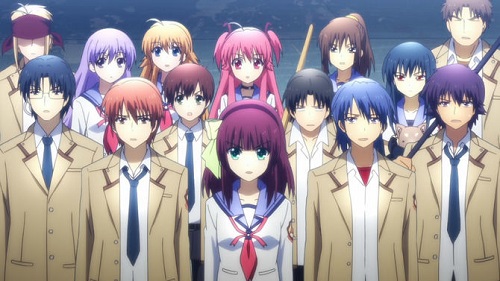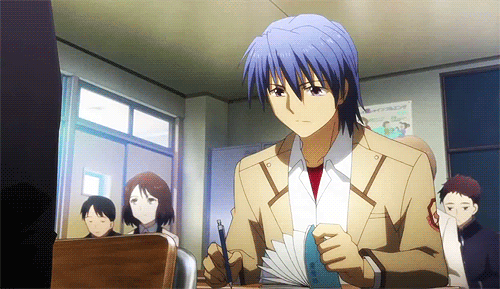 The anime takes place at a high school in the afterlife where its dead students must learn to do away with any attachments that might prevent them from moving on. Otonashi, the main protagonist, cannot remember anything from the time he was alive. Here, he is invited to join the SSS (Shinda Sekai Sensen) by a girl named Yuri and thus his adventure begins. Angel Beats is a school anime packed with action and supernatural elements.


---
---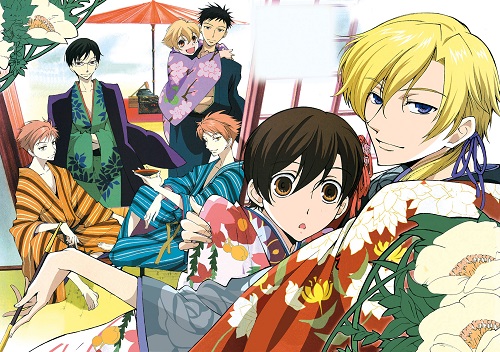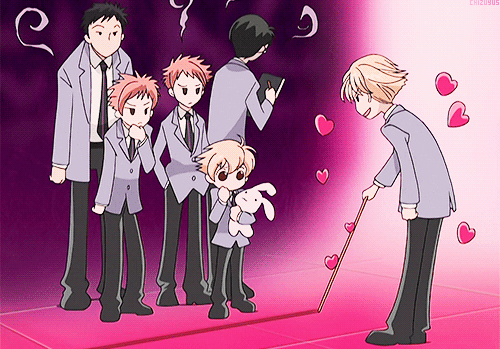 Haruhi Fujioka discovers that there is a famous Host Club at her school, with the main purpose of entertaining the academy's girls. By a strange twist of fate, Haruhi starts posing as a male and becomes a full-time host at the club. This exciting school anime is one of the most famous ones that explores the gender bender theme.


---
---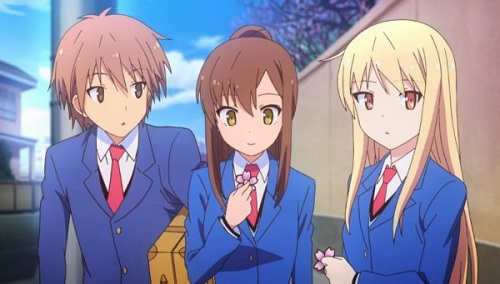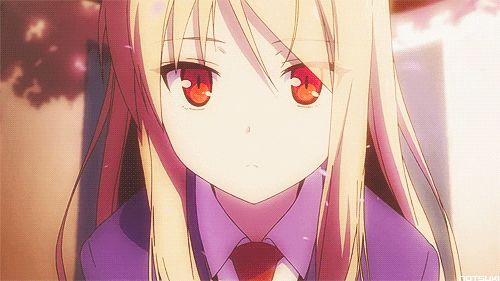 If you're looking for a nice rom-com school anime, then Sakurasou no Pet na Kanojo might be for you. Sorata Kanda has planned to escape the infamous Sakura Hall dorm for a long time, because he is unable to stand its eccentric residents anymore. However, everything changes when he meets the weird and artistic Mashiro Shiina who doesn't want to leave him alone. They become closer and soon Sorata isn't as keen on leaving as before.


---
If you've already finished the series listed above and you would like to find more school anime, then please go and check out the MAL School Anime Page which lists all the school anime shows we have on MAL!
All ranking information was taken on the date of publication.