---
---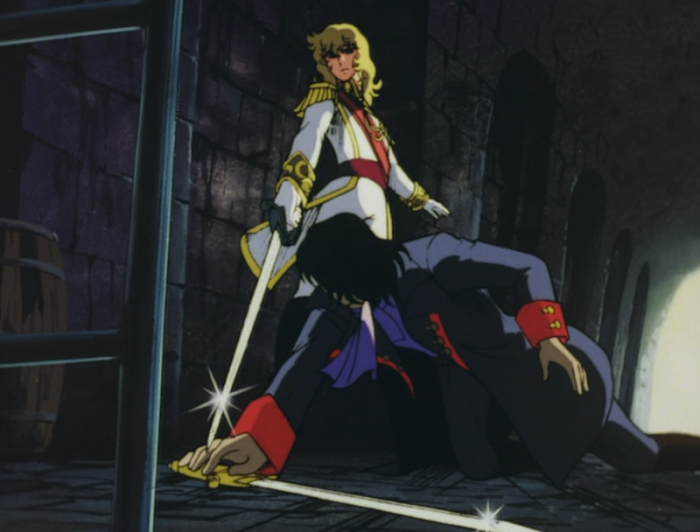 Plenty of guys enjoy period pieces, even if the historical events depicted are not always portrayed accurately. Rose of Versailles is a classic shoujo anime that transports us to a world of royalty, just before the French Revolution is about to take place. We bear witness to the forbidden love between Marie Antoinette, Oscar François de Jarjeyes and Hans Axel von Fersen...as they say, three's a crowd!


---
---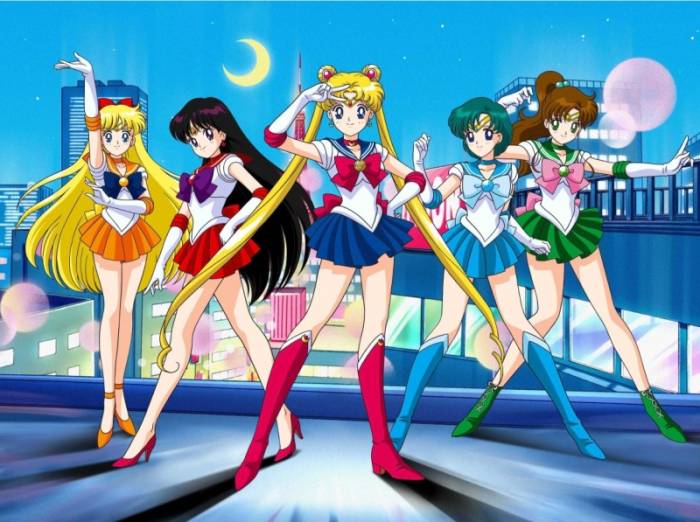 Sailor Moon is the OG as far as shoujo anime is concerned. Shoujo anime series existed long before Sailor Moon came along, but this is the show that truly made a global impact. Another reason why guys enjoy this series so much is because all the Pretty Soldiers are just so darn pretty, and those transformation sequences cause some of us to loosen up our neckties.


---
---

Shoujo anime heroines tend to find themselves in strange situations. Take the 16-year old Tooru Honda, who is invited to live with a classmate. While her classmate is handsome, and I'm sure she'd love to do all sort of things to him, like hug him. Well, that would complicate things as he transforms into an animal, due to a curse cast on him and the rest of the members of his family.


---
---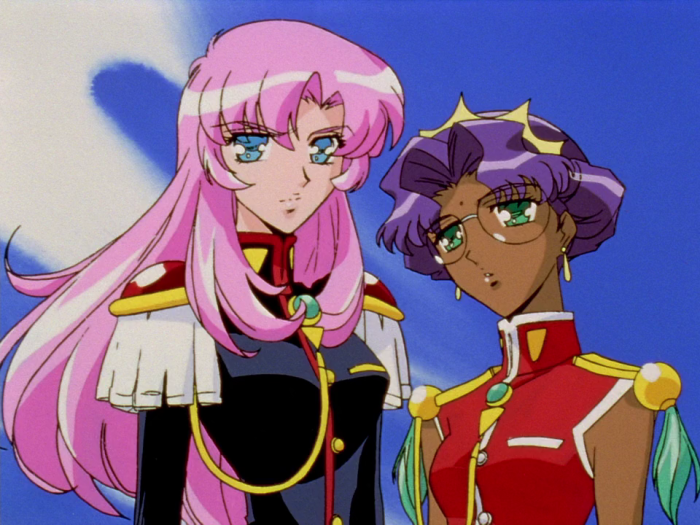 I have a confession to make; I really love Revolutionary Girl Utena, as it was the series that opened my eyes to the dynamism of shoujo anime. And besides, Utena Tenjou is insanely cool with her perfect pink hair and badass sword skills. It's always a joy watching her duel with members of the secretive student council at Ootori Academy. Who says shoujo anime has no action?


---
---

Gainax is a studio which is held in high regard among anime fans. They've made some of the best mecha shows in the business, but how do they handle anime shoujo productions? Well, not bad at all. His and Her Circumstances is quite a solid romantic drama with a fair amount of funny moments. Furthermore, Yukino Miyazawa and Soichiro Arima may well be one of the most perfectly matched couples in any shoujo anime.


---
---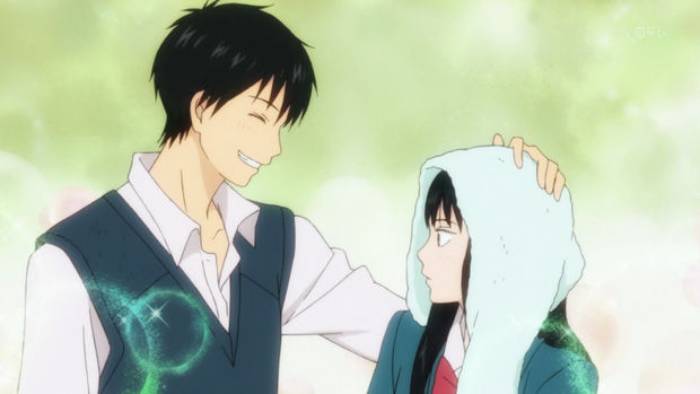 It must be tough being shy while resembling the creepy Sadako, from the horror film 'The Ring'. Sadly, that's the situation Sawako Kuronuma finds herself in. All she wants is to be able to make new friends, and perhaps meet the guy of her life. Will the popular Shouta Kazehaya be her love interesting, considering so many other girls are also interested in him? I'm sure there are tons of fanboys that are rooting for her.


---
---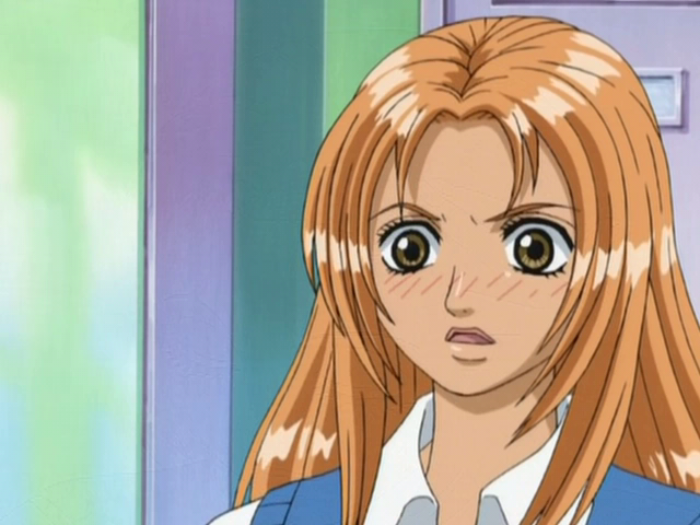 There are not many shoujo anime, or any other kind of series where the main protagonist becomes self-conscious about how tanned she is. But that's the predicament Momo Adachi finds herself in. Let's get something straight the poor girl isn't some airhead beach bum, but part of the swimming team and tans easily. If Toji doesn't want to date her, I'm sure there are tons of guys that gladly would.


---
---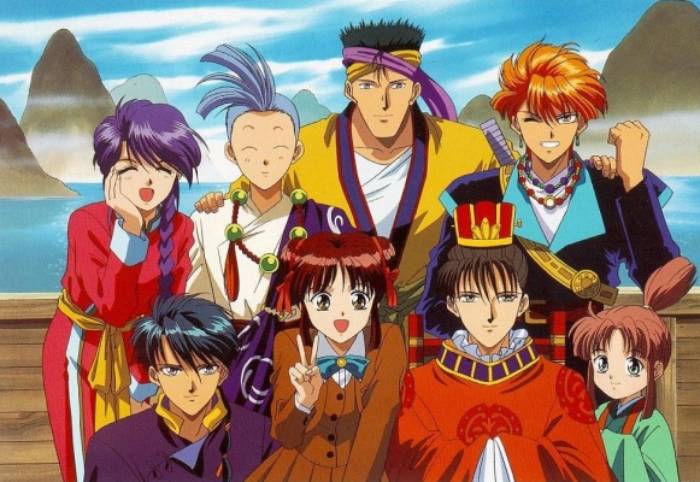 Fushigi Yuugi is a dense shoujo series, with a large and diverse cast of heroes and villains. It also has historical Chinese elements, combined with fantasy and martial arts, which makes it quite appealing for those that want to dig into a grand adventure and also experience romance.


---
---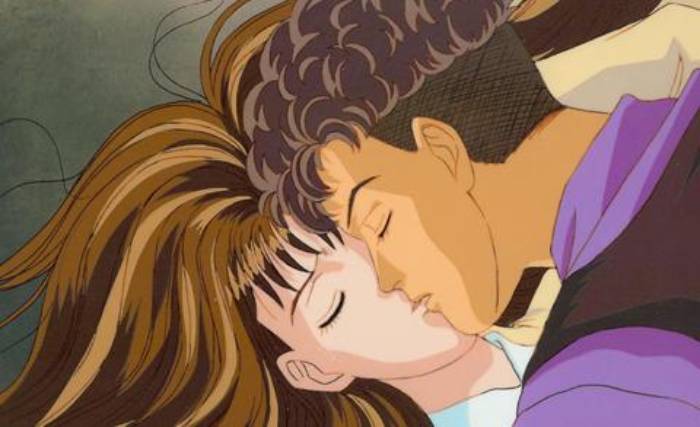 It's true what they say, opposites do attract each other. And Boys Over Flowers has the quintessential scenario, which depicts the heroine, Tsukushi Makino, at odds with a group of handsome, rich guys - the F4. But like all good shoujo anime, this is simply the perfect storm for deep and dramatic romances about to blossom. It also helps that Tsukushi is one tough cookie!


---
---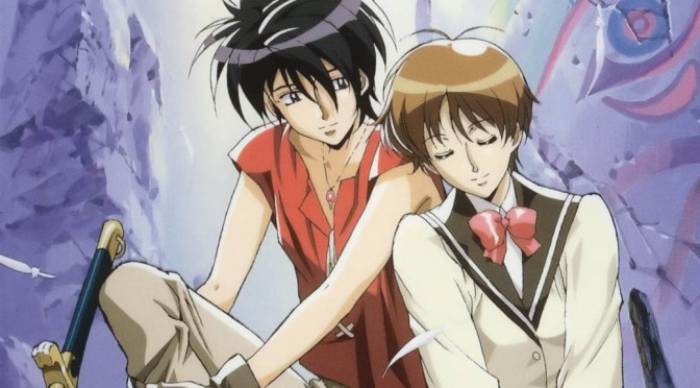 The Vision of Escaflowne isn't a typical shoujo anime, as romance isn't the dominant element of this series. What we have here is a perfect blend of fantasy, mecha-action and romance. There's hardly an anime fanboy who doesn't enjoy fantasy and mecha. At times, it's hard to believe that the Vision of Escaflowne is in fact a shoujo anime. But Hitomi's heart is in turmoil, with all the handsome and heroic men around her, that she could very well be the queen of the shoujo anime world.