Fallin' in Love With Dating Sim Games!
---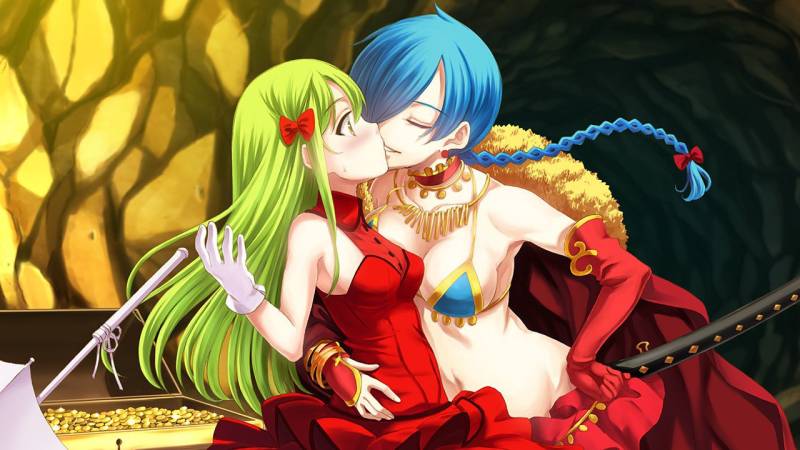 Dating simulation games started gaining popularity in Japan during the 90's. However, this was never the case in other parts of the world. Video game magazines that I read regularly would cover Japanese imports and niche titles, but dating sims were merely a curiosity and nothing more.

Things are very different now. The games industry has grown exponentially and modern gamers are interested in titles beyond the scope of the action, shooting and role-playing genres. We've been seeing stronger interest in PC gaming lately, and we have the rise of Steam to thank for this. The PC is an open platform with tons of great development tools, making it ideal for small indie developers to target. Steam on the other hand, has made digital distribution cost-effective, efficient, and accessible to a massive audience. All this is a huge boon for visual novels and dating simulation games, which would have lingered in obscurity outside of Japan, otherwise.

A bevy of 2D hotties are waiting for us to make the right move. Let's see if we've got what it takes to establish fulfilling relationships with them with the best dating simulation games out there!
---
Sweet Fuse: At Your Side
Available For: PSP
---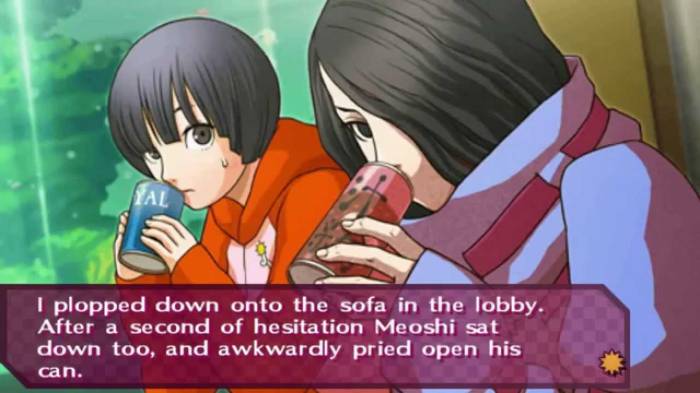 The majority of dating simulation games usually has the player assuming the role of a male protagonist in the lead role, as he tries to win over the hearts of several beautiful girls. Sweet Fuse: At Your Side on the other hand, introduces us to Saki Inafune who'll be romancing six hunky guys for a change!

What's even cooler is that Saki happens to be the niece of famous Japanese video game designer - Keiji Inafune. Well, considering that Comcept co-developed this title, it's easy to make the connection.

Saki is hurled into a suspense-filled mystery, where her uncle is held hostage, and she's determined to save him in a theme park that's about to blow. But she'll also encounter the other men who she may end up saving, and even, developing a deeper bond with.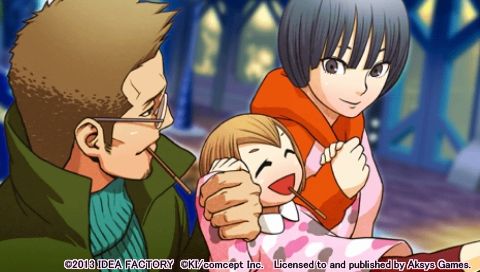 ---
Available For: Windows, PS2, PSP, PS Vita, PS3, S3G, FOMA, Xbox 360, Android
---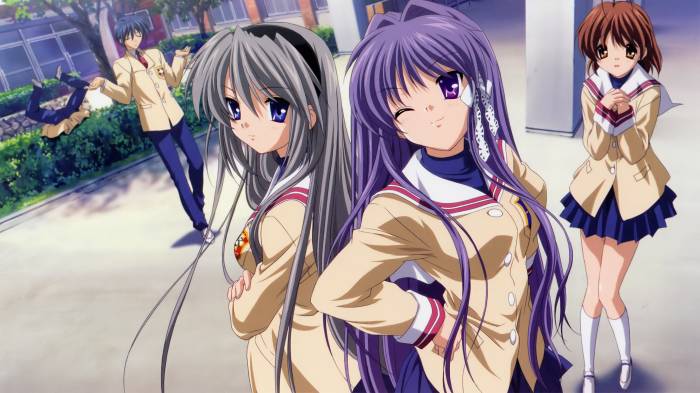 If you're even mildly interested in dating simulation games, then there's a good chance you've heard of Clannad. It was developed by Key and initially launched on Windows PCs back in 2004, selling incredibly well. So much so, that it was ported to other platforms and also received anime, manga, and film adaptations. There's even a variety of magazines, books and drama CDs for dedicated fans who wish to complete their Clannad collection.

Clannad's visual appeal is immediately apparent; the beautifully illustrated cast of characters and backgrounds are impressive. And the gameplay will engage even the most discerning of visual novel fans with its branching plot line and multiple endings.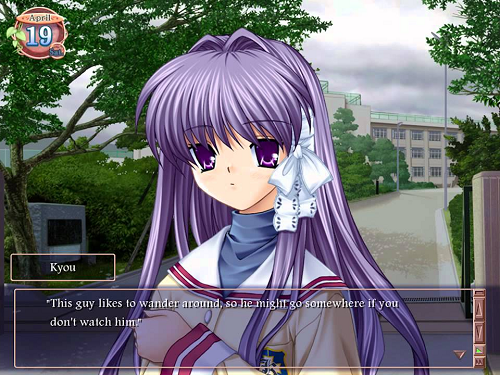 ---
If My Heart Had Wings
Available For: Windows, PS Vita, Android, iOS
---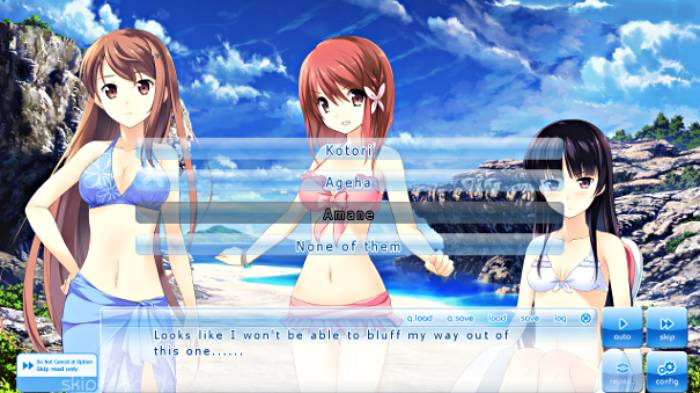 If My Heart Had Wings is an eroge visual novel with a fair amount of risqué content, at least for the original Japanese release. Unfortunately, the English localization is censored which takes some of the edge off. I know purists hate that, but that's just the nature of the beast.

But don't let that put you off, as this still ranks as one of those dating simulation games you need to check out. You'll assume the role of Aoi who was formerly a member of a cycling club at his previous school, but after injuring his legs he retires and heads back to his hometown. Here he'll meet several beautiful girls, who'll hopefully help him bring back the spark that's missing in his life.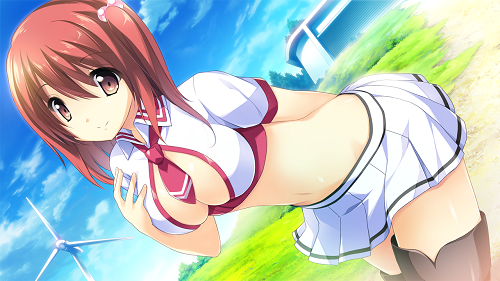 ---
Katawa Shoujo
Available For: Windows, OS X, Linux, Android
---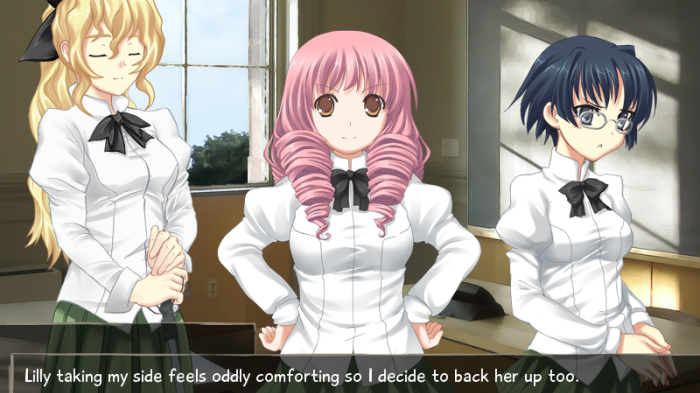 Linux and Mac OS X users have often been treated like poor stepchildren, especially when it comes to receiving game ports. It seems that Windows users have all the fun, while users of competing operating systems are left out in the cold. Fortunately, the tide is changing since the latest wave of dating simulation games also support Linux and OS X.

Katawa Shoujo is part of this brave new world, and hopefully a larger audience will dig into this unique visual novel. The story revolves around high school student Hisao Nakai and the five young women who he encounters. They all have their own disability to deal with, which makes for a thought-provoking experience to say the least.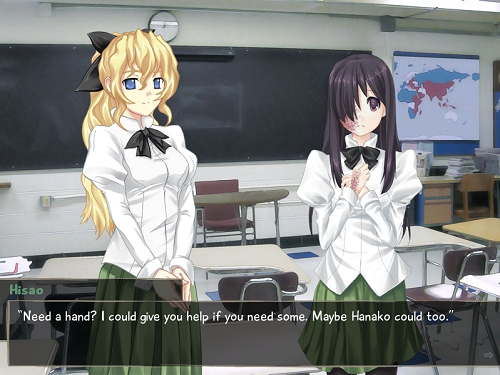 ---
Available For: Windows, PSP, PS Vita
---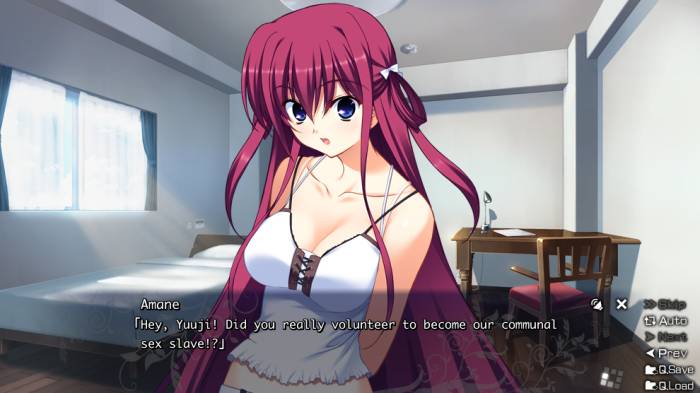 Yuuji Kazami executes black ops operations for a Japanese government agency. He now leads the life of an ordinary high school student after transferring to Mihama Academy. Here he'll meet several interesting, cute and sexy girls such as Makina Irisu, Sachi Komine, Michiru Matsushima, Yumiko Sakaki and Amane Suou.

There are five main plot lines for each girl with multiple endings. The player must choose from several options which will either progress the story further, take it down a different branch, or end it abruptly. Most gamers will probably be looking forward to the CG scenes of Yuuji having sex with the heroines.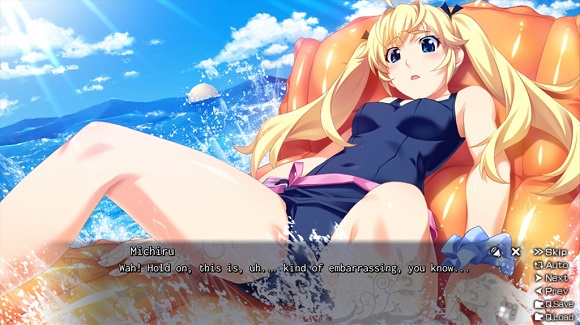 ---
Sunrider Academy
Available For: Windows, OS X, SteamOS + Linux
---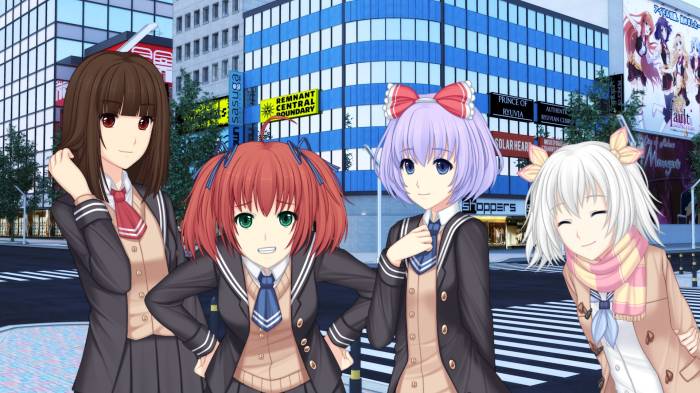 So you're browsing through Steam, and looking for a gripping dating simulation game. The good news is that there are many to choose from, but you may have limited time to play all of them, or on a tight budget. Therefore, you'd prefer to focus on a few key titles. If that's the case, then you should definitely add Sunrider Academy in your shopping cart.

You'll assume the role of Kayto Shields, who's the vice president of the Sunrise Academy, but is also appointed as the school club manager. He's got until the end of the year to fix these up, and also get a girlfriend within this time period. Kayto's gonna be a busy bee, indeed!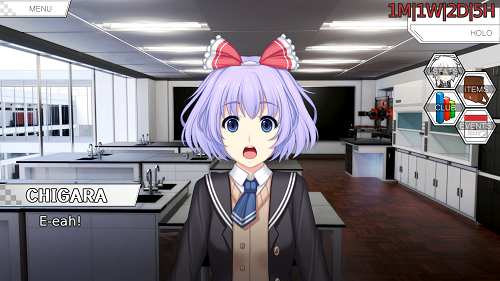 ---
Shall We Date? The Niflheim+
Available For: Android, iOS
---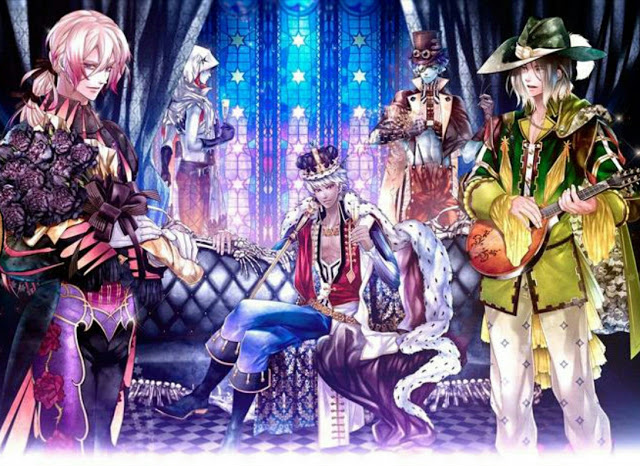 Many dating simulation games on this list are aimed predominantly at the PC market. A few have received ports for consoles and mobile devices though. But we've yet to cover a title that's aimed squarely at the mobile market.

Shall We Date? The Niflheim+ is just the right dating sim for gamers on the move. The gloriously exquisite artwork is striking, and truly pops out on the small screen. It's mix of light gothic horror and romance make it an exciting proposition for those looking for something different!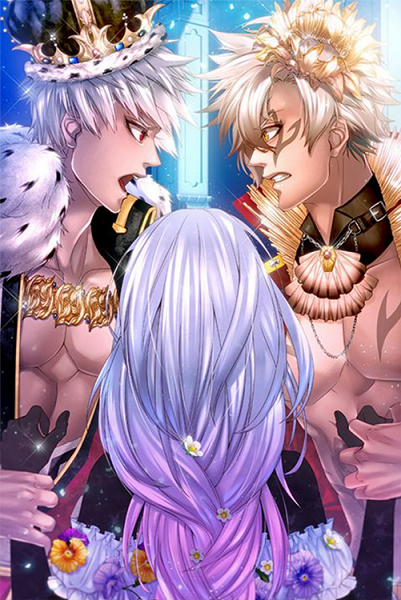 ---
HuniePop
Available For: Windows, OS X, Linux
---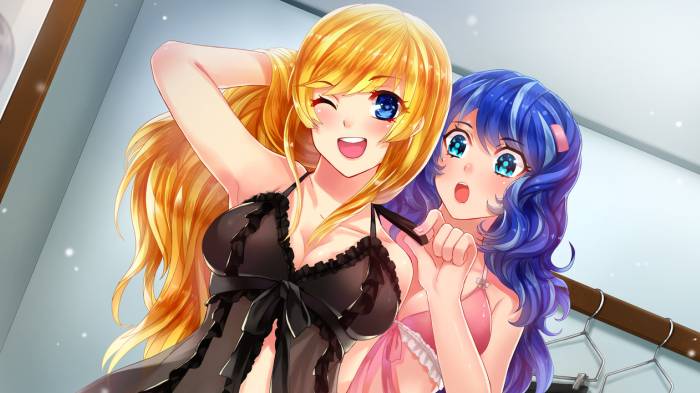 HuniePop is one of the most popular dating simulation games ever made by a Western indie game developer. And boy is it good!

The sexual themes are strong in this one, and the girls are incredibly hot. It's also refreshing to see a dating sim combined with an addictive tile matching puzzle game. A clever move on the developer's part, as this provides endless re-playability. You'll certainly be playing this one for hours on end.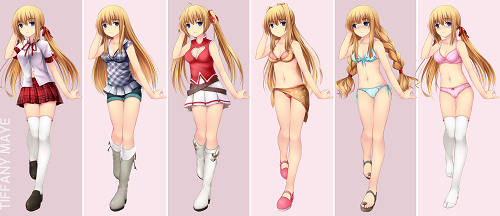 ---
Available For: PS2, Wii
---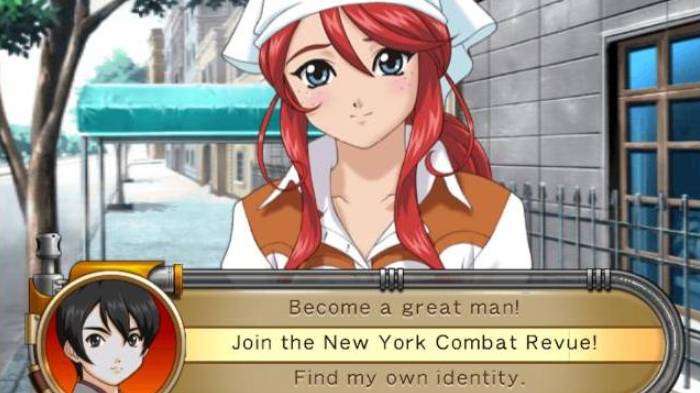 I've been a huge fan of the Sega's Sakura Wars series ever since the first title appeared on the Sega Saturn. Sadly, this is also a series which was often passed up for English localization – a major bummer!

But it's not all doom and gloom. One of the most accessible and better titles in the series is, Sakura Wars: So Long, My Love which did receive an English release.

It takes place in 1920's New York where Shinjirou Taiga, a naval officer is tasked with leading New York Combat Revue's Star Division. Here, he befriends and works together with the ladies of the Star Division against the forces of evil. It's deeper than most dating simulation games, as it combines a tactical role-playing battle mode where the key characters pilot cool steampunk-type mecha.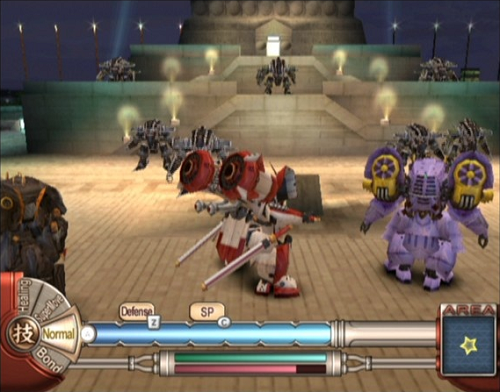 ---
Eiyuu Senki: The World Conquest
Available For: Windows, PS3, PS Vita
---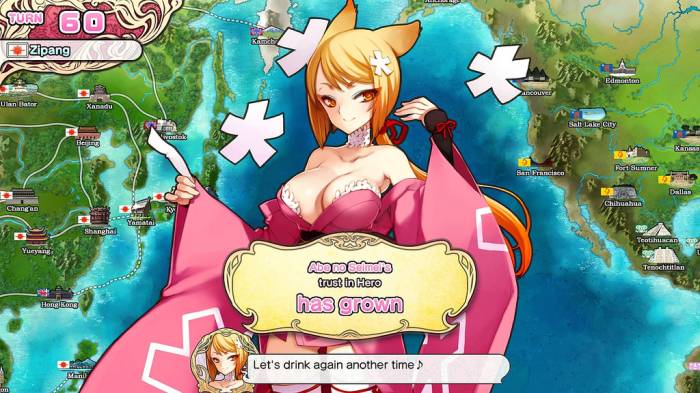 Similarly to Sakura Wars, Eiyuu Senki: The World Conquest also provides a turn-based tactical element to keep dating simulation game fans happy, who also like a bit of strategy to spice things up.

The player assumes the role of a mysterious male hero, who must conquer the world. But to achieve his goal, he must battle all the world leaders who happen to be cute women who are named after famous historic male figures.

It's a well-presented game, with a fair amount of sexual content, strong language, alcohol and drug references. This one's definitely no kiddy game!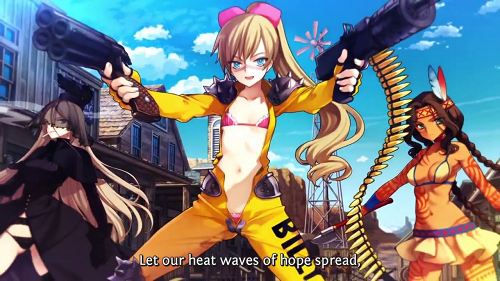 ---
Dating Games Honorable Mentions
---
Hey, once you're hooked on dating simulation games...then you're always looking for your next fix! Here are a few more titles for discerning game fans.


---
Hatoful Boyfriend available for: Windows, OS X, Linux, PS4, PS Vita, Android, iOS
---

Moa Hato is the creator behind the Hatoful Kareshi manga. But her creative activities don't end there, she also went on to develop the Hatoful Boyfriend dating sim with her doujin circle - PigeoNation Inc.

It's quirky as hell, mainly because the key characters are anthropomorphic birds!
---
LovePlus available for: Nintendo DS
---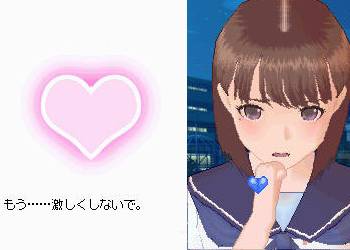 Got an old Nintendo DS sitting there collecting dust? Well, you can still acquire a ton of cool games for it.

If you're partial to collecting and playing Japanese imports, then LovePlus should definitely be on your wishlist. It was well-received in Japan but is one of those titles that slipped through the cracks, and didn't receive an official English localization.
---
---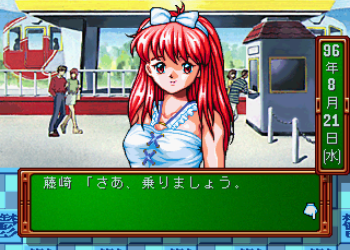 Tokimeki Memorial: Forever With You is an oldie but a goldie!

It's got great pixel art graphics and an interesting 'bomb' gimmick which one doesn't even encounter in modern dating simulation games. Will the player be able to win over his childhood friend, the beautiful Shiori?
---