TV (New)
Hana yori Dango
Makino Tsukushi, a girl who comes from a poor family, just wants to get through her two last years at Eitoku Gakuen quietly. But once she makes herself known by standing up for her friend to the F4, the four most popular, powerful, and rich boys at the school, she gets the red card: F4's way of a "Declaration of War." But when she doesn't let herself be beaten by them and is starting to fall for one of the F4, Hanazawa Rui, she starts to see that there is more than meets the eye... (Source: ANN)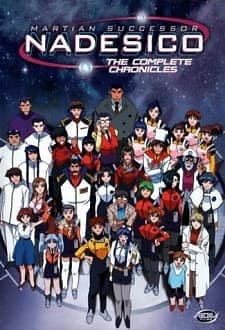 Kidou Senkan Nadesico
Akito doesn't want to fight. Despite a childhood spent on the anime Gekiganger 3, a Mecha show, he'd rather cook than pilot a Mecha. Fate intervenes when his home on Mars is destroyed, and he is transported instantly to the Earth, mysteriously. He has questions no one can answer fully, but follows a girl from a chance meeting in hopes to discover any. The girl, Yurika, is captain of the private battleship Nadesico, and in order to follow her, he enlists as their cook. Possessing the nanite implants that allow to control mechas, he's a handy backup pilot for the mechas of the Nadesico. He joins a crew bent on avenging Mars that seems to be composed of only misfits, otakus, and ditzes; however, in reality, they are handpicked experts. They take their own private war back to Mars to face the harsh reality that life may not always be like a Giant Mecha series. (Source: ANN)
TV -
Oct 1, 1996, 18:30 (JST)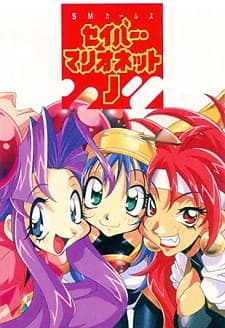 Saber Marionette J
In the distant future, since the Earth has become overpopulated, efforts to find and colonize on other planets have begun. However, one of the ships, the "Mesopotamia" malfunctions and all but 6 of its inhabitants are all killed. the remaining 6 manage to escape to a nearby planet named "Terra ll ", which is similar to Earth in many respects. However, all of them are male. Therefore, as to not let their efforts go to waste, they begin to set up 6 countries and to reproduce through cloning and genetic engineering. however, there are still no women, and to make up for it they create lifelike advanced female androids called "Marionettes" which do everyday chores and work. However, they are all emotionless machines. But one day, a ordinary boy named Otaru finds and awakens 3 special battle type Marionettes that have emotions due to a "Maiden Circuit" within them. It's up to him then to teach them and allow their emotions to grow, and when a nearby country threatens with world domination, it's up to to Otaru and his "human" Marionettes to protect their country.
TV -
Oct 1, 1996, 18:00 (JST)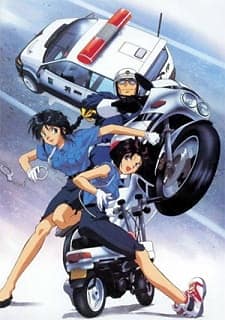 Taiho Shichau zo (TV)
Tokyo Highway Patrolwomen Natsumi and Miyuki get off to a bad start when Miyuki busts Natsumi for reckless moped driving on her way to work. Things get worse when they find out they're going to be partners! A continuation of the OVA series, the adventures of Tokyo policewomen Natsumi and Miyuki continue in the You're Under Arrest TV series. It's back to Bokuto Precinct, where demented felons and bashful (but hunky) policemen abound, and where the cutest girl in the office... isn't a girl. (Source: Rightstuf)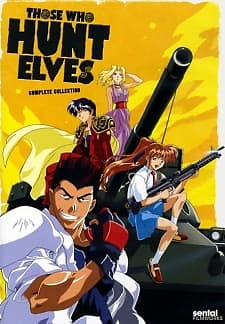 Elf wo Karu Mono-tachi
Loudmouthed martial artist Junpei Ryuzouji, elegant actress Airi Komiyama, and cheery but artillery-obsessed student Ritsuko Inoue all find themselves transported from their homeland of Japan to an unfamiliar, magical world. When the elven priestess Celcia Marieclaire casts the spell to send them home, she is interrupted, and the spell is broken into parts that scatter throughout the world. The spell fragments imprint themselves onto the skin of various elves. The trio travels in Ritsuko's tank, searching for elves who might carry the spell fragments so that Celcia can transfer them to her own body and make the spell whole again. As they adventure, people begin to refer to them as "Those Who Hunt Elves," gaining a reputation as warriors that put a stop to evil-doers with their miraculous cannon, terrifying elves by stripping any that they find. Though they're not the smartest group, they make up for it with enthusiasm and their strong determination to get back to Japan. [Written by MAL Rewrite]
TV -
Oct 4, 1996, 01:15 (JST)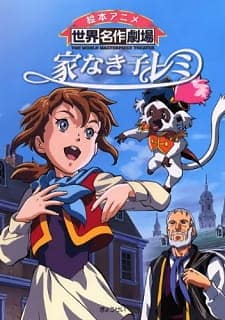 Ie Naki Ko Remy
Remy, a cheerful and tender-hearted girl, lives with her mother in a French country town. One day her father returns to the town after a long period working away from home in a city. Her father tells Remy that she isn't their real daughter, and Remy is almost sold to an evil slave trader. It is Vitalis, a strolling entertainer, who helps Remy. Vitalis discovers her talent for singing and decides to take her in with his troupe. (Source: ANN)
TV -
Sep 1, 1996, 19:30 (JST)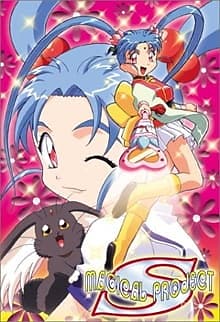 Mahou Shoujo Pretty Sammy (1996)
The carefree Tsunami is next in line to rule over the Magical Kingdom of Juraihelm. But before she is officially crowned as queen, she must restore balance to the universe that has come to favor darkness. To accomplish her goal, Tsunami gives the ordinary Sasami Kawai a magical baton that can transform her into a magical girl. She also appoints the rabbit-like creature Ryou-Ouki to aid Sasami in the battle against evil. However, Sasami refuses to become a magical girl—not because she is scared, but because she finds it too embarrassing! Meanwhile, the arrogant Ramia is plotting to overthrow Tsunami by enlisting her own magical girl—the eccentric Pixy Misa—to cause chaos and ensure that balance is never restored. As Pixy Misa terrorizes the planet with her Love-Love monsters, Sasami must learn to swallow her pride and accept her role as the universe's champion of justice, Pretty Sammy. [Written by MAL Rewrite]
TV -
Oct 4, 1996, 18:30 (JST)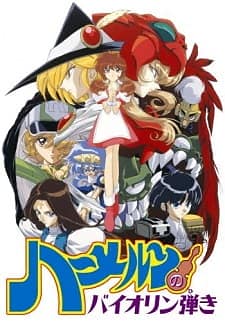 Hamelin no Violin Hiki
Trouble arises in Staccato one day. Demons show up and start to wreak havoc on the townspeople. The entire country seems to be suffering. The source of the problem is that the "barrier" which until now has kept the demons from crossing over to the human world, is weakening. The person who sustains it is losing her strength after holding it up for so many years. That person is Queen Horn of Sforzando. Hell King Bass is trying to break through the barrier and release their "supreme leader," Kestra (Orchestra). One whose power is unparalleled yet is trapped somewhere in the world of the humans. (Source: AniDB)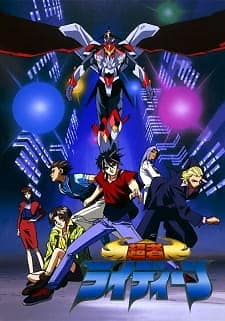 Chouja Raideen
Hishou, Ginga, Ace, Hayate, and Ikazuchi all work at a studio doing various idol-related jobs at the request of their manager, Reiko. But in reality, these five teenagers are really the Reideens, a group of superheroes who fight the Super Devils sent by Lushu, a mysterious being. Little do the Reideens know, these Super Devils are being sent for a more important purpose... (Source: ANN)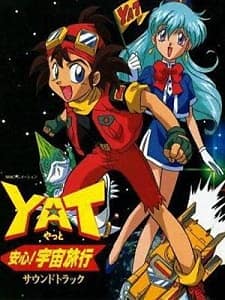 YAT Anshin! Uchuu Ryokou
The emergence of the dimensional tunnel sets the background for a new space era in which space travelling can be designated to planets outside the solar system. Hoshiwatari Goro is a space traveller who goes in search for his father whose whereabouts are shrouded with obscurity. His only link to his father is an old photograph. In order to attain his goal, Goro participates in a young space travelling company known as "YAT" which organises tours to different planets. However, in the midst of his journey, he was involved in an accident which resulted in the destruction of the spaceship. As a form of compensation, he had to work for YAT and this sparks off a train of space adventures for him. (Source: ANN)
TV -
Oct 5, 1996, 18:00 (JST)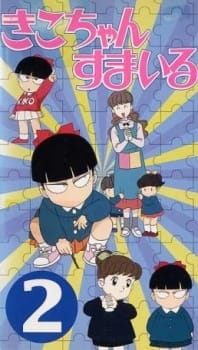 Kiko-chan Smile
Kiko-chan's Smile is an anime and manga series about a kindergarten student who has many of the features of a child prodigy but at the same time has many bizarre habits and an odd personailty.
TV -
Oct 5, 1996, 17:00 (JST)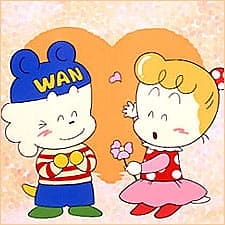 Wankorobee
TV -
Oct 6, 1996, 10:30 (JST)
Movie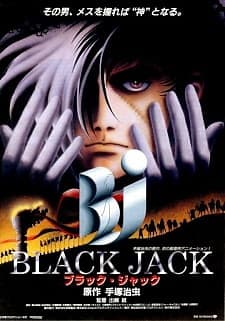 Black Jack the Movie
Joe Carol Brane attempts to hire Dr. Black Jack on a breed of superhumans that have the strength, intellectual, athletic, and artistic skills with great excel in different fields, only to later find out that they start deteriorating after some period of time and causing an untimely death. Joe needs Dr. Black Jack's help on finding a cure. (Source: ANN)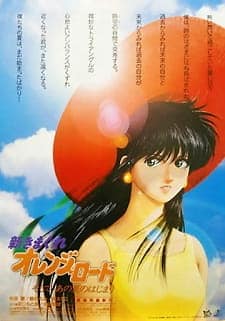 Shin Kimagure Orange☆Road: Soshite, Ano Natsu no Hajimari
It's been several years and Kyosuke Kasuga is now 19. A mysterious phone call warns him of oncoming cars but he doesn't listen. Ironically, he gets hit by a car and because of his telepathic abilities, gets sent three years into the future. His 22 year old future self is now a photographer who is lost in Bosnia and believed to be dead. Kyosuke must find his 22 year old future self and restore himself, the 19 year old, to his correct time. Along the way he reunites with Hikaru who is now a professional and famous dancer. Madoka is also there, distraught over both Kyosuke, the 22 year old, going missing in Bosnia and Kyosuke, the 19 year old, getting hit by a car. (Source: ANN)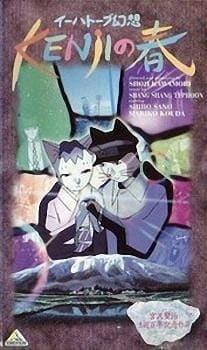 Ihatov Gensou: Kenji no Haru
A unique biographical sketch of the life of the great modern Japanese poet Kenji Miyazawa, Spring and Chaos is a highly stylized and intense film that draws on Miyazawa's writing techniques to tell his life story. Miyazawa often used animals as the main characters in his stories and poems, and it is this technique that allows director Shoji Kawamori to recreate Miyazawa's fanciful land of Ihatov and use it as the backdrop for Miyazawa's life. Beautiful and affecting, Spring and Chaos is a fitting tribute to one of Japan's greatest writers. (Source: Rotten Tomatoes)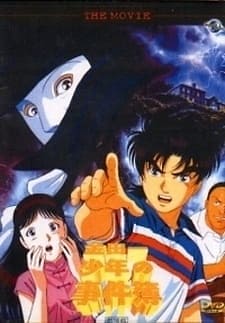 Kindaichi Shounen no Jikenbo Movie 1: Operazakan - Aratanaru Satsujin
Invited for a anniversary celebration, Kindaichi, Miyuki and inspector Kenmochi re-visit the Opera House. There they discover that a play of "The Phantom of the Opera" is being rehearsed again. However, it doesn't take long when members of the acting troupe are killed by the "Phantom". Kindaichi will once again have to solve a murder series in the Opera House. (Source: ANN)
Special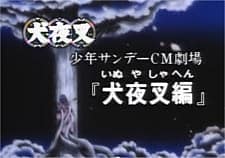 InuYasha
Television commercials for Shounen Sunday magazine. One was made at the time of InuYasha manga debut and the other slightly prior to the debut of the InuYasha anime. Featuring animation not seen in the television series. (Source: YouTube, edited)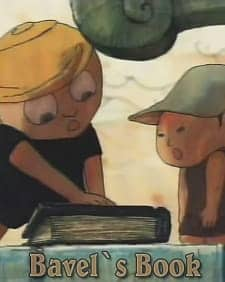 Bavel no Hon
A boy and his young sister were curious about the book someone had left on a bench, and they opened the book. Then the small Tower of Bavel was completed on a page. Looking into the tower, they found an old man sitting and reading a book, surrounded by innumerable books. As the man turned pages, mythical animals appeared and disappeared. (Source: yamamura-animation.jp)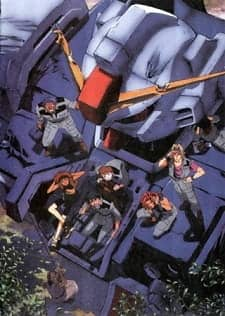 Mobile Suit Gundam: More Information on the Universal Century
Brief background information about the One Year War as told by a narrator, to fill in some gaps for new viewers of the franchise.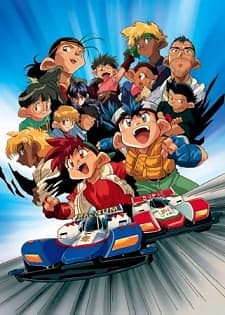 Bakusou Kyoudai Let's & Go Special
No synopsis has been added for this series yet. Click here to update this information.