Movie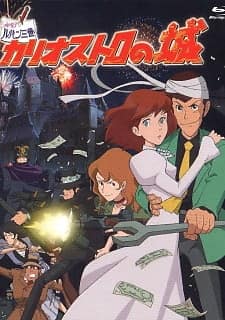 Lupin III: Cagliostro no Shiro
Arsene Lupin III discovers that the spoils from his latest casino robbery are actually "Gothic Bills," legendary counterfeits that are nigh impossible to distinguish from genuine bills. Together with colleague Daisuke Jigen, he heads to the small nation of Cagliostro to investigate the origin of these counterfeits. Upon arrival, they save a girl from a high-speed chase who turns out to be Clarisse d' Cagliostro, the daughter of the late Duke d' Cagliostro. She is running from a sinister plot by Count Cagliostro to steal her family's treasure through a forced marriage. Natural flirt Lupin dislikes seeing a girl in distress and seeks to remedy the situation. Goemon Ishikawa XIII, Fujiko Mine, and Kouichi Zenigata also join the fray, each with their own motivations. As everyone converges at Cagliostro Castle, Lupin reminisces about his visit there 10 years ago, and the castle's secrets emerge from the depths. [Written by MAL Rewrite]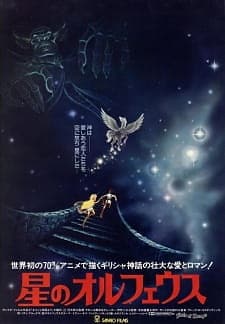 Hoshi no Orpheus
A magical blending of old and new, with colorful animation and an exciting disco/rock musical score, "Winds of Change" is a re-telling of 5 ancient Greek myths. These delightful cautionary tales are adapted from the classical author, Ovid, with a new character, called Wondermaker added. Wondermaker acts as our guide to each episode's meaning, and transforms himself into each of its heroes. First, he is Perseus cutting off the head of Medusa; then, Actaeon being turned into a deer for spying on the goddess Diana as she bathes; the god Mercury in a tale of envy; Orpheus descending into Hades for his love, Eurydice; and finally, Phaeton wreaking havoc with the sun-god's chariot.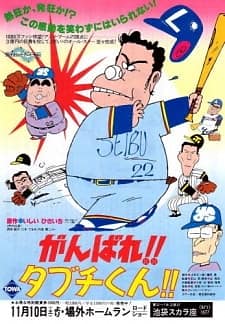 Ganbare!! Tabuchi-kun!!
The Seibu Lions baseball team makes it to the next round of a baseball tournament thanks to the heroic efforts of its star player, Tabuchi, but the next stage will involve hard work and cooperation. (Source: AniDB)
Special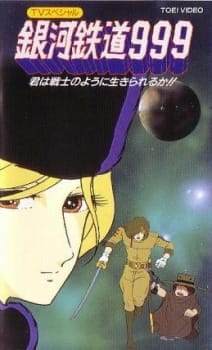 Ginga Tetsudou 999: Kimi wa Senshi no You ni Ikirareru ka?
A remake of episodes 12-13 of the TV version.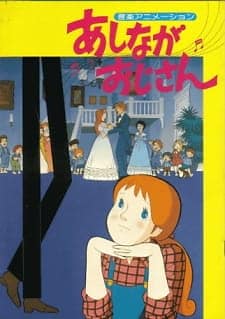 Ashinaga Ojisan
An orphan girl receives a scholarship for a prestigious school from an anonymous benefactor who she refers to as Daddy Long Legs. Note: This TV special is not related to the 1990's series directly. (Source: AniDB)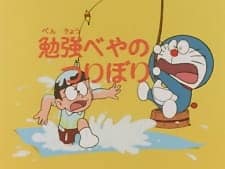 Doraemon: Benkyou Heya no Tsuribori
The pilot to Doraemon (1979). It was created in 1978 but was released to the public as the first special double-billed with episode 159 in the same timeslot. In it, Doraemon creates a fishing pond in Nobita's room so he could play around instead of studying.