Movie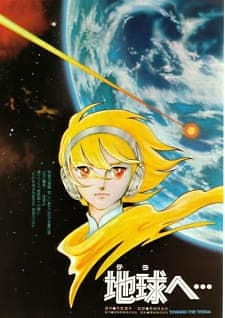 Terra e...
In the five hundred years since Earth's environment was destroyed and the planet came to be known as Terra, humans have created a society in space that is entirely logical. Supercomputers control the government, babies are grown in artificial wombs and assigned parents randomly, and at age 14, children take an "Adulthood Exam." Humanity's greatest enemy is the "Mu"—humans who have developed into espers. When Jomy Marquis Shin's birthday arrives and the time comes for him to take his Adulthood Exam, he is shocked to learn that all of his childhood memories are going to be erased. Suddenly, he hears the voice of Soldier Blue, the leader of the Mu, calling out to him to hold onto his memories. Jomy makes his escape on a Mu ship and is shocked to learn that he himself is an esper and that the government has sentenced him to death. Nearing the end of his life, Soldier Blue transfers his memories to Jomy and names him the next leader of the Mu. Now, Jomy has a choice: keep the Mu in hiding, or declare war on humanity to realize their dream of returning to Terra. [Written by MAL Rewrite]

Crazy Monkey
Jackie Chan's 1979 film The Fearless Hyena opened in Japan a year later under the name Crazy Monkey accompanied with an independent original animated piece by Monkey Punch set to the insert song Monkey Man featuring characters that look similar to the cast of Lupin Sansei.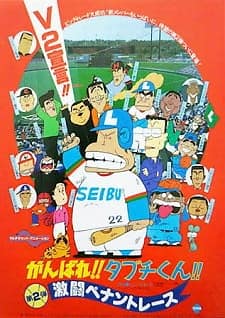 Ganbare!! Tabuchi-kun!! Gekitou Pennant Race
Based on Ishii Hisaichi's 1979 manga Ganbare!! Tabuchi-kun!!, serialized in weekly Manga Action magazine. The Seibu Lions baseball team makes it to the next round of a baseball tournament thanks to the heroic efforts of its star player, Tabuchi, but the next stage will involve hard work and cooperation. In a sports anime that pitches caricatures of real-life players against cartoon characters, the Lions (whose real-life mascot is the grown-up Kimba the White Lion), keep losing games due to Tabuchi's poor condition-his shadow is getting paler. A group of fellow players turns up at the stadium, accompanied by Dokaben, and they encourage Tabuchi to pull through. They organize a Tabuchi Day to show him how appreciated he is, but it is a miserable failure. Eventually, he is brought out of his depression by the arrival of a girl called Miyoko, who obliges by dressing up as a cheerleader. Note: Real-life members of the Seibu Lions baseball team are caricatured. (Source: AniDB)
Special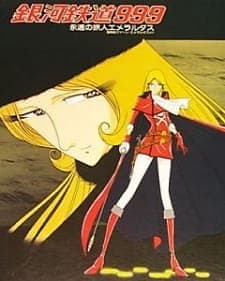 Ginga Tetsudou 999: Eien no Tabibito Emeraldas
A remake of episode 22 of the TV version.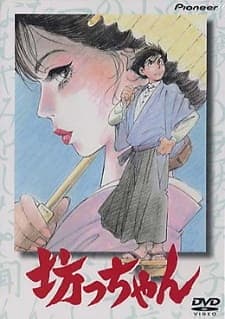 Bocchan
This is a different version of the story than the one included in the Seishun Anime Zenshu TV series. Botchan, a recent graduate, sets out for his first teaching assignment… never anticipating what awaits him. He must contend with students who spy on him and pull nasty stunts and with a landlord who constantly tries to sell him worthless antiques. While on a fishing trip to boost his spirits, Botchan suspects Hotta, his one friend in the village, as the cause of all of his misery. But this is just beginning of his problems…During a meeting to discuss the students' disrespectful behavior towards Botchan, the proposed punishment is surprisingly mild despite the severity of the acts. Yet, Botchan's suspected adversary defends him! Were the other faculty members lying about Hotta? Botchan may soon discover the truth, for when evidence of the dean's activities surface, Botchan and Hotta must team up to corner the dean in his own scandalous game! (Source: ANN)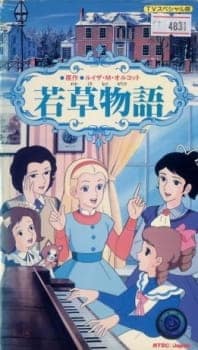 Wakakusa Monogatari
This is a TV special based on the novel, Little Women, by Louisa May Alcott. It covers a year in the lives of four sisters, Meg, Jo, Beth, and Amy as their father is away fighting in the American Civil War.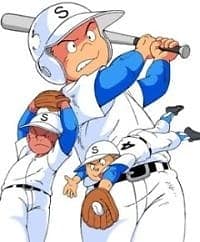 Captain
Before Captain became a TV series it was a one-shot TV special that garnered the highest ratings of any anime that month. For its re-run on August 20th, 30 minutes of new content was added in which brought in more ratings that trumped the previous statistic.