Movie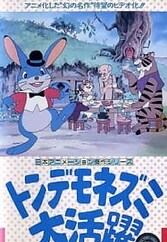 Tondemo Nezumi Daikatsuyaku
This animated story features Manxmouse, the mouse that looks like a rabbit, and all because of his ears. Join in the adventures in this delightful story. (Source: MSN Movies)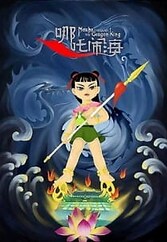 Nezha Nao Hai
The film is an adaptation of a story in Chinese mythology (in particular, the epic fantasy novel Fengshen Bang) about the warrior deity Nezha. After a gestation period of 3.5 years, Lady Yin, the wife of General Li Jing, gives birth to a flesh ball, which becomes a lotus flower, from which Nezha is born. Nezha is born able to walk and talk, and is taken on as a student of the immortal Taiyi Zhenren. The Dragon Kings of the Four Seas, tired of being peaceful, have become cruel and destructive, plaguing China with destructive storms and a drought. The people beg for rain, but the East Sea Dragon King Ao Guang ignores them, telling the yaksha Ye Sha to go and find children for him to eat. Ye Sha captures one of Nezha's friends as he is bathing by the ocean, and Nezha confronts him, injuring him badly. Ao Guang sends his third son, Ao Bing, next. Ao Bing is killed by Nezha, infuriating Ao Guang. A variety of confrontations ensue between Nezha and Ao Guang. Ao Guang and the other Dragon Kings wreak havoc on the people, causing storms, floods and all manners of natural disasters. Seeing this, Nezha takes his father's sword, tells his parents that he is returning their flesh and bones to them, and calls out for his master before committing suicide by slitting his throat. He is reborn with the help of his master, again from a lotus blossom, and is given new weapons and abilities. After breaking into Ao Guang's underwater palace, he confronts Ao Guang and the other Dragon Kings again, and is finally triumphant. (Source: Wikipedia)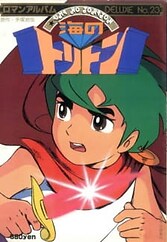 Umi no Triton (1979)
A recap of the TV series. While two parts were made, only the first one was shown in theaters during the Uchuu Senkan Yamato Festival. The second part was released half a decade later direct to home-video by Nippon Columbia. Later releases on DVD in 1999 and 2002 put both halves of the recap together for sale.
Special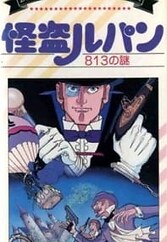 Kaitou Lupin: 813 no Nazo
Based on the novel "813" by Maurice Leblanc.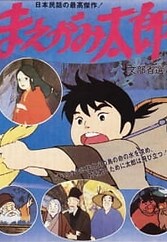 Maegami Tarou
This is a folk-tale-like adventure story of an active boy on a quest for the Water of Life. The boy sets out on this quest after learning that the Water of Life is needed to make his village happy. On the way, he meets gods, demons... Soon, he discovers that the evil snake has stolen the Water, and he heads for the snake`s palace. Defeating the snake is not easy since it has the Water of Life to revive itself. This boy - Maegami Tarou - continues his courageous quest in cooperation with various creatures and the gods.
Pink Lady Monogatari: Eikou no Tenshitachi Recaps
Omnibus/compilation episodes of the main series that aired on TV right after the main series finished broadcasting sometimes known as episode 34 & 35.