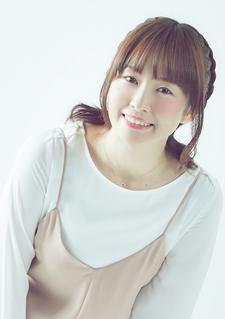 Seiyuu
Haruka Terui
announced her marriage to professional Go player Tomoya Hirata on her official blog on Wednesday.
"I first met Hirata-san last August during an interview. When I'm with him, he gives me a gentle feeling. So much so, that as I spent more time with this soft and warm-hearted person, the feeling of 'I want to live my life with this person' became stronger and stronger," she said. Terui thanked her fans for their support and vows to continue working harder.
Terui is also an avid Go player. She
earned
the 1-dan rank at the Nihon Ki-in Go Association (Japan Go Association) last July. Her goal is to overcome her weaknesses, so she can achieve even higher ranks.
Terui is affiliated with the Aoni Production talent agency. Her notable roles include Yuuna Yuuki from
Yuuki Yuuna wa Yuusha de Aru
(
Yuki Yuna is a Hero
), Kobeni Yonomori from
Mikakunin de Shinkoukei
(
Engaged to the Unidentified
), and Shihoru from
Hai to Gensou no Grimgar
(
Grimgar: Ashes and Illusions
).
Source:
Oricon News

RSS Feed