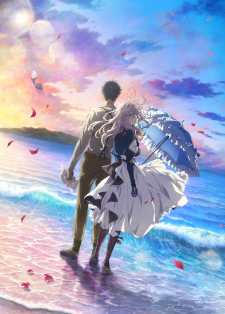 Winners for the Anime of the Year categories from the Tokyo Anime Award Festival 2021 (TAAF 2021) were announced on Friday. Judges selected the winners from a pool of 457 anime that were screened, aired, or distributed in Japan between October 1, 2019 and September 30, 2020, with 100 titles (80 television anime and 20 theatrical anime) ultimately in the running for the Anime of the Year awards.
Grand Prize
Violet Evergarden Movie
(Feature Film)
Eizouken ni wa Te wo Dasu na!
(TV Series)
Anime Fan Award
IDOLiSH7: Second Beat!
Individual Awards
Writers Category:
Reiko Yoshida
(
Violet Evergarden Movie
)
Directors Category:
Haruo Sotozaki
(
Kimetsu no Yaiba
)
Animators Category:
Akira Matsushima
(
Kimetsu no Yaiba
)
Visual Artists Category:
Mikiko Watanabe
(
Violet Evergarden Movie
)
Sound Artists/Performers Category:
Yuki Kajiura
(
Sword Art Online: Alicization - War of the Underworld
)
*Note: The Anime Fan Award is awarded to the entry that received the most votes in the general voting. The titles listed for the individual awards are merely titles the recipient has worked on; they are not the sole title the recipient won the award for.
The festival will be held from March 12 to March 15 in Ikebukuro, Tokyo, and will feature additional entries from around the world in the Feature Animation Competition and Short Animation Competition categories. 22 submissions from 20 countries and territories and 817 submissions from 57 countries and territories were submitted to these competitions, respectively.
Thirty-nine of these entries
(four for Feature Animation and 35 for Short Animation) were selected by the TAAF 2021 Preliminary Selection Committee. The Grand Prize and Award of Excellence will be granted to two films in each category, and additional awards may be announced at a later date.
Source:
Comic Natalie
,
Oricon News
,
Official Site
← Previous Year
Related Database Entries
| | |
| --- | --- |
| Anime: | IDOLiSH7 Second Beat!, Violet Evergarden Movie, Eizouken ni wa Te wo Dasu na! |
| People: | Yoshida, Reiko, Sotozaki, Haruo, Kajiura, Yuki, Watanabe, Mikiko, Matsushima, Akira |

RSS Feed