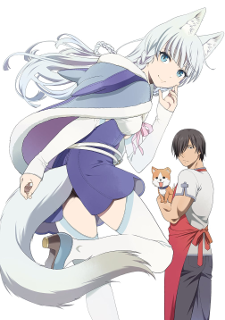 The Twitter account for Kadokawa's
Shounen Ace
magazine announced that
Natsume Akatsuki
's
Kemono Michi
manga will receive an anime adaptation in 2019.
Synopsis
Professional wrestler and animal lover Genzou Shibata is suddenly summoned to another world. Greeted by a princess, she requests to get rid of the evil beasts roaming in this world. Outraged that he was asked to kill monsters, Genzou German suplexes the princess. Unable to get back to Earth, he decides to live a peaceful life and manage a "monster" pet shop. (Source: MU, edited)
Akatsuki (
Kono Subarashii Sekai ni Shukufuku wo!
) and illustrators
Mosuke Mattaku
and
Yumeuta
(
Baka to Test to Shoukanjuu
) began publishing
Kemono Michi
in Shounen Ace in November 2016. The series' fourth volume will be released on January 26.
Source:
Shounen Ace
Kemono Michi
on MAL

RSS Feed