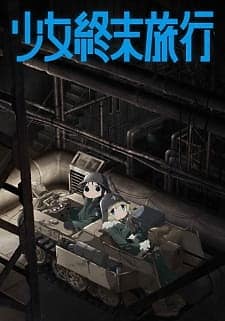 Sentai Filmworks
has announced the English dub cast for
White Fox
's
Shoujo Shuumatsu Ryokou
(
Girls' Last Tour
) at their Anime NYC panel on Friday. The dub will be directed by
Shannon Reed
and the company will the release the Blu-ray and premium box set on January 29, 2019.
Cast
Chito: Cat Thomas
Yuuri:
Juliet Simmons
Kanazawa:
Mark Laskowski
Ishii:
Stephanie Wittels
Nuko:
Kalin Coates
Automaton:
Kregg Dailey
Giant:
Shelley Calene-Black
Grandpa:
John Swasey
PV
Shoujo Shuumatsu Ryokou
adapts
Tsukumizu
's six-volume adventure
manga
that is set in a dystopian world.
Kurage Bunch
serialized the series as it was publishing between February 2014 and January 2018. The anime adaptation, directed by
Takaharu Ozaki
(
Persona 5 the Animation: The Day Breakers
), was broadcast in Fall 2017 for 12 episodes.
Amazon's defunct Strike service simulcast the series in North America and Yen Press has scheduled to release the manga's fifth volume on December 11.
Source:
Official site

RSS Feed