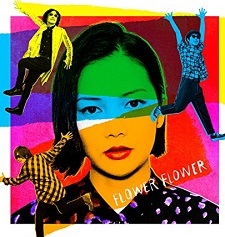 Singer
YUI
, 31-year-old vocalist and member of the band FLOWER FLOWER, has announced her recent marriage and pregnancy last Friday. She will marry this month and expects her third child to be born in February.
Yui Yoshioka, the singer's full name, is most known for performing theme songs of
Fullmetal Alchemist: Brotherhood
and
Bleach
. She was
previously married
to an a man outside of the industry in April 2015 and had identical twin boys. However, they divorced in August 2016. She is managing her musical career while caring for her three-year-old sons, as well as completing a nationwide tour with her band this year.
YUI made her musical debut in 2005 and participated in the popular New Year's Kohaku program in 2012 while changing the stylization of her name to 'YUI'. Then, she formed the band FLOWER FLOWER in 2013 after retiring as a solo artist.
Source:
Sponichi
News submitted by
changelog_

RSS Feed