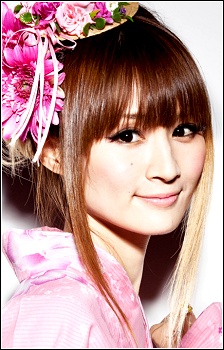 Seiyuu
Yuu Kobayashi
has announced her marriage via Twitter on Friday. She writes that she will continue to work as a voice actress and to keep improving herself. She also mentions that her husband is unrelated to the industry.
Kobayashi has voiced many characters, but most notably Sasha Blouse from the
Shingeki no Kyojin
series, Nice Holystone from
Baccano
, Ayame Sarutobi from the
Gintama
series, Clain Necran from
Fractale
, Setsuna Sakurazaki from the
Mahou Sensei Negima!
series, Sigui from the
Queen's Blade
series, Katsuragi from the
Senran Kagura
series, and Mahiru Koizumi from the
Danganronpa 3: The End of Kibougamine Gakuen
series. She is also well known for having a unique drawing style to the extent that the fans call her Gahaku (the great artist).
Source:
Comic Natalie

RSS Feed