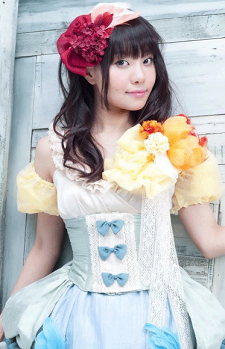 Seiyuu
Madoka Yonezawa
has announced via her blog on Wednesday that she has already married to a man not from the industry the previous year and is currently pregnant. She mentioned that she will continue her work as a voice actor. It is also her 36th birthday today.
Yonezawa has voiced Ui Hirasawa from the
K-On!
series, Izumi Akazawa from
Another
, Setsuna Ogiso from
White Album 2
, Rika Ichinose from
Ao no Kanata no Four Rhythm
, Tsumugi Shirasaki from
Daitoshokan no Hitsujikai
, Hina Niigaki from
Girlfriend (Kari)
, Chihiro Watanuki from
Yugami-kun ni wa Tomodachi ga Inai
CMs, and more. Her recent role are Cecil from
Isekai wa Smartphone to Tomo ni.
and Tushan Yaya from
Enmusubi no Youko-chan
(Japan broadcast of the
Huyao Xiao Hongniang
series).
Source:
Yonezawa's Blog

RSS Feed