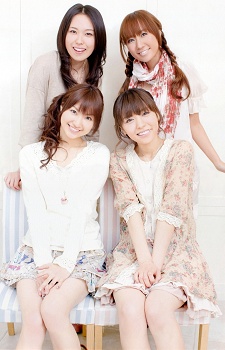 The official website for the seiyuu unit
Sphere
has announced that the unit will enter a "recharging mode" (taking a break / hiatus) and will suspend group activities, which will take place after their live tour in summer, to prepare for their upcoming 10th anniversary.
Sphere consists of four seiyuus:
Haruka Tomatsu
,
Minako Kotobuki
,
Ayahi Takagaki
, and
Aki Toyosaki
. The unit began their activities in February 2009 and sung theme songs for many anime series such as
Otome Youkai Zakuro
,
Hanasaku Iroha
,
Arata Kangatari
,
Soushin Shoujo Matoi
, and more. Even though there will not be any CD releases nor live concerts from the group, each member will still remain active as a seiyuu artist.
Source:
Otakomu

RSS Feed