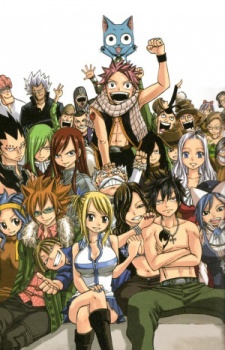 Japan Expo 2009
started in Paris on July 2nd. The winners of 2009 Japan Expo Awards are as follows:
Manga
Best Shounen:
Fairy Tail
Best Shojo:
Vampire Knight
Best Seinen:
Detroit Metal City
Best Edition:
Blackjack
-Deluxe Edition
Anime
Best Series Adopted from a Manga:
Death Note
Best Original Series:
Elfen Lied
Best Edition:
Death Note
Limited Integral Edition
Music
Best Group/Artist:
Tsuchiya Anna
Best Album: GIMMICAL★IMPACT!! by LM.C (includes "
Katekyo Hitman Reborn!
" songs)
Best Original Soundtrack: Nana Best ("
NANA
")
The nominee were chosen from the titles licensed in France and the winners were determined by online public votes.
Japan Expo official website
Source:
Nikkei BP

RSS Feed