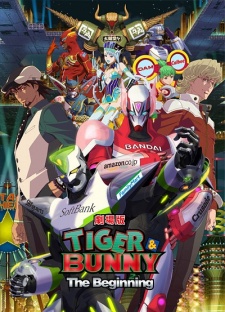 According to MyCom Journal,
Tiger & Bunny Movie 1: The Beginning
was premiered on September 22nd. The first movie was based on the first two episodes of the TV series with additional new scenes. At the premiere live event,
Tiger & Bunny Movie 2
was announced to be premiered in the autumn of 2013.
Tiger & Bunny Movie official website
Source:
MyCom Journal

RSS Feed