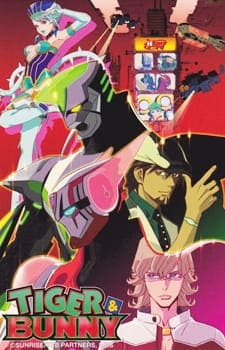 During
Sunrise
's panel at New York Comic Con, it was announced that
Tiger and Bunny
will receive a live-action adaptation.
Brian Grazer and Ron Howard (
Imagine Entertainment
) have partnered with Sandy Climan and Annmarie Bailey (
All Nippon Entertainment Works
), and Masayuki Ozaki (
Bandai Namco Pictures
) to produce the film. Imagine Entertainment's president Erica Huggins will oversee the new film. The director and screenwriter have yet to be announced.
"During the deal talks, our chief focus was to ensure continuing involvement by the original creators to maintain quality and flexibility which would allow the original work to continue," said Ozaki.
Tiger & Bunny
is an original anime by Sunrise that aired in 2011.
Satou Keiichi
(
The Big O
,
Shingeki no Bahamut: Genesis
) directed the anime. It also received two anime
movies
.
Source:
All Nippon Entertainment Works
News submitted by
ichii_1

RSS Feed