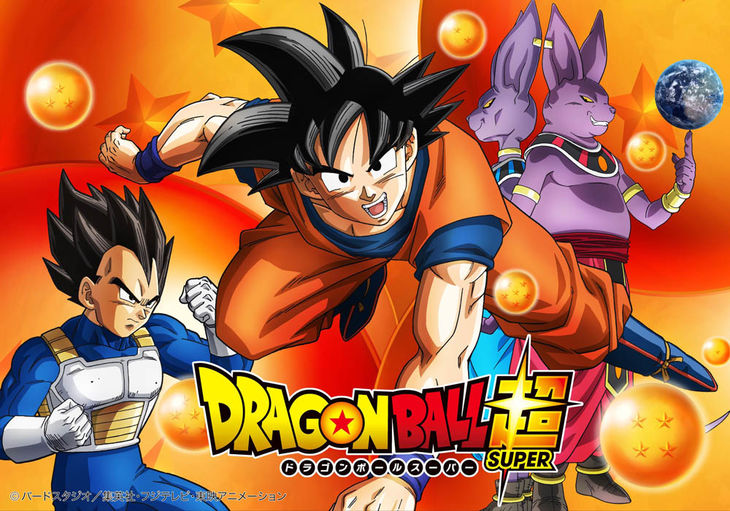 Dragon Ball Super is the long awaited continuation of the Dragon Ball Z series. It brings back a lot of the old characters and also focuses on the bring in new characters. Dragon Ball Super starts off a few months after the end of the Majin Buu Saga. The world is enjoying its new era of peace with no immanent threats and everyone has moved on with their lives. It was during this time that the God of Destruction, Beerus, awakens from a dream about fighting the Super Saiyan God. Since Earth seems to be the only place in the universe that Saiyans currently occupy, Beerus knows exactly where to find his new rival. Once again, fate leads our heroes to face another epic battle, as the safety of Earth is threatened by this new boss's surprise visit!
---
Goku
---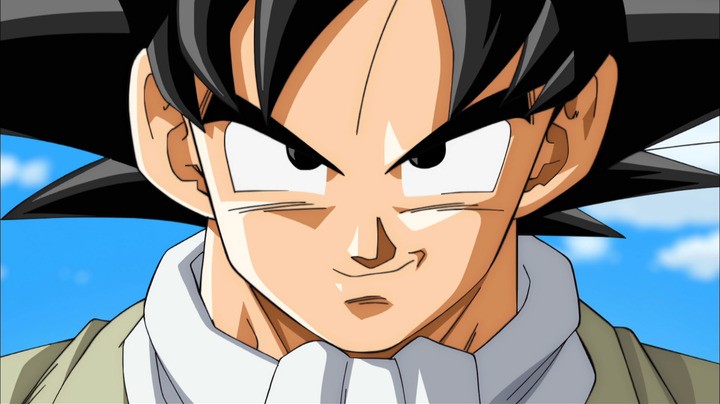 Goku is the main protagonist of the Dragon Ball Super series. He has always been the kind of person that the people choose rally behind. In the Dragon Ball Super series Goku is shown to be worried about getting stronger so that he may be able to tackle powerful threats, should the need arise. He keeps constantly training and improving his skills every free moment that he gets. When Goku initially comes in contact with Beerus his first instinct is to challenge the God of destruction so that Goku may assess his current skill level and see where he stands against the God of destruction. Goku gets beaten easily even after transforming to a Super Saiyan Level 3. Beerus toys with Goku before knocking him out. When Beerus threatens to destroy the Earth if he cannot fight a Super Saiyan God, Goku uses the Dragon Balls to summon Shenron so that he may learn how to become a Super Saiyan God. Goku, with the help of the 5 other pure-hearted Saiyans, transforms himself into Super Saiyan God. Though initially Goku finds it hard to control his Super Saiyan God form, he shows Beerus how much he can grow mid fight. Goku keeps pushing beyond his limitations and finally even gets Beerus to fight him seriously, at full strength. Eventually, Goku does lose the battle, but he wins over Beerus. That is the nature of Goku, if you have a little good in you, it will only grow once you meet him.


---
Background
Goku is the son of the Saiyans Bardock and Gine. He was sent to Earth right before the destruction of the planet Vegeta. He was found by the martial artist Gohan and raised as his grand child. Goku grew up to be a strong fighter and strives to be the strongest. He has proven himself to be the strongest on Earth by competing in the Strongest Under the Heavens contest multiple times and eventually winning the contest. Later, he also showed his strength when battling and defeating countless stronger opponents that threatened Earth and the rest of the Universe. During the end of the Dragon Ball saga, he got married to Chichi. He has two sons named Gohan and Goten. He is the first Saiyan in the series to transform into a Super Saiyan and the only Saiyan to reach Super Saiyan level 3.


---
Personality
Goku is generally a simple minded person. He likes to train, fight and eat. Goku has a pure heart which is incorruptible. From the early years of the anime to latest series, Goku is shown as a simpleton with a heart of gold. Like all Saiyans, Goku loves to eat and fight. His reasons for fighting are purely to test the extent of his skills and never to cause harm to anyone (who didn't deserve it). Goku is also shown to be a skilled tactician when it comes to fighting and is seen using his brains to beat stronger opponents. He loves to learn new techniques and seems to be able to mimic or learn a technique after viewing it once. He tends to alter the techniques and uses the variations for them. Despite being one of the strongest fighters in the Dragon Ball universe, he is humble enough not to let the people around him feel intimidated. He prefers to fight using his own strength rather than relying on the borrowed strength of people, but it does not mean that he would not ask for help if he knew the threat was real and more than he could handle on his own. That is one of the reasons Goku grows stronger and faster than anyone else; he is not afraid to train under someone, learn new techniques, even from races that might be far weaker than he is. Goku's kind heart pushes him forward, allowing him to fight tooth and nail to protect everyone from harm's way.


---
Powers
Goku is a fighting genius, his growth has always been in leaps and bounds, learning, mastering and creating a variety of techniques just with one look. It does not matter if it is during training or even during a match, once Goku observes an attack, he instantly learns how to do it or finds out a way to counter it.


---
Attacks and Techniques: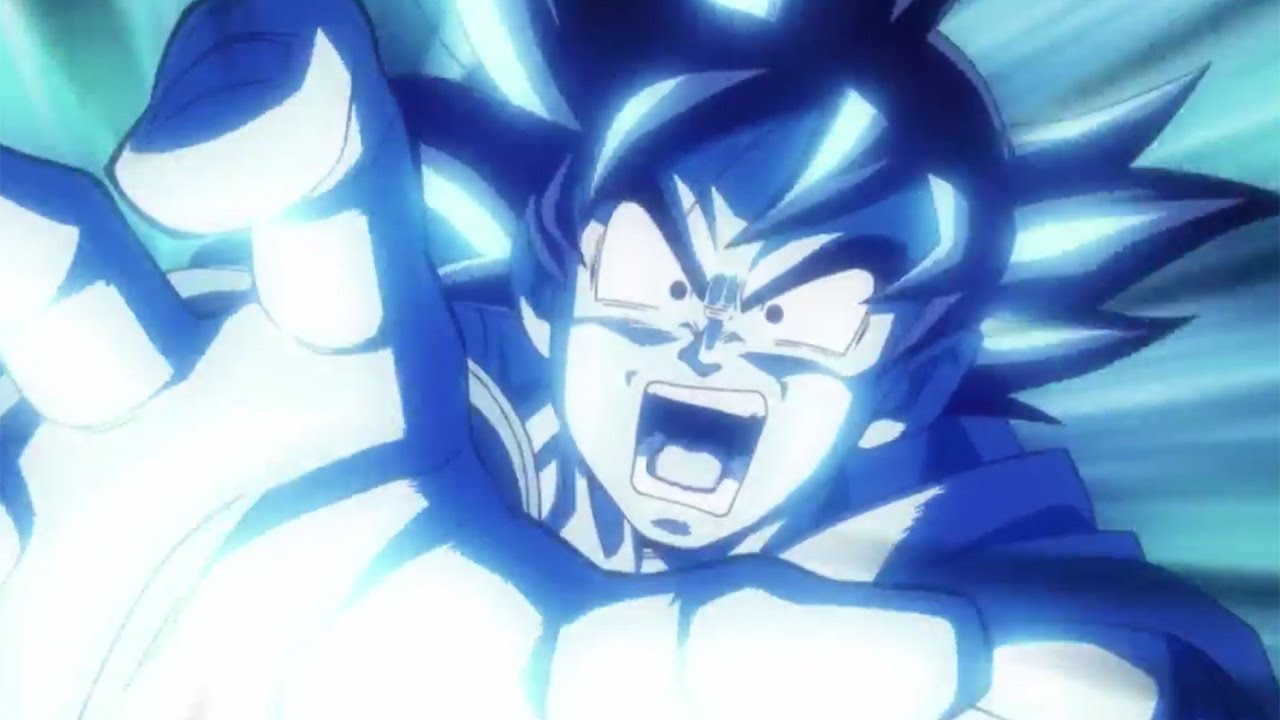 Solar Flare
This is a non lethal technique that is used to blind opponents. It really can be used as a defensive strategy to make an opening for a quick getaway, or to hide. It can also be used to stall the opponent till you prepare your attack.
Kamehameha
This is Goku's first Ki (energy) based attack and one of his primary methods of fighting in battle. He learned this technique after watching Master Roushi perform the Kamehameha wave. He does use variations of this attack like Feet Kamehameha, Double Kamehameha, Multiple Kamehameha, Bending Kamehameha and so on. Depending on the different scenarios. Goku has shown that the Kamehameha wave can be used for multiple purposes and not just for offense. He has used the Kamehameha wave as a propulsion system on multiple occasions. The Kamehameha is an iconic attack in the anime universe.
Instant Transmission
This is a technique Goku learned from the Yardrats during his time on their planet, right after the Frieza saga. This is a technique that Goku heavily relies on during a battle with stronger opponents. Using the instant transmission technique, Goku can traverse large distances such as travelling across galaxies. This technique does have its limitations as he cannot travel great distances if he cannot lock on to the energy signature of a person at the intended destination. He cannot transport a large number of people as the technique requires him to be in contact with the people he is transporting. The instant transmission is still a very important technique in Goku's arsenal as he uses the technique for dodging attacks and getting close to opponents.
Kaio Ken
This is an attack that King Kai taught Goku which greatly increases the base strength and speed of the fighter. Though it has been quite useful during many battles, it is an attack that has a huge backlash. The user's body must be able to handle the great increase in power or else it will end up destroying the user's body. There is also a time limit to it as Kaio Ken cannot be used for long periods of time, but rather an attack with short bursts.
Fusion Dance
Fusion Dance is a technique that Goku learned from the Metamorans in the other world. It is a technique that is used to combine two people and make a much stronger version of both. This technique has a time limit of 30 mins and requires 1 hour cooldown time between usage. Goku does not use this technique but has taught this technique to Goten and Trunks, both of whom rely heavily on the technique.
Spirit Bomb
The Spirit Bomb is an attack that Goku relies on to beat truly evil opponents. He was taught this attack by King Kai while he trained under King Kai the first time he died in the Dragon Ball Z Saiyan saga. The Spirit Bomb relies on collecting energy from living beings in the surrounding areas and it takes some time to charge up. The Spirit Bomb is a finishing move that will not damage people with a pure heart. Goku has relied on this attack during multiple fights, but only when he runs out of other options.
Zenkai Boost
This is a passive ability that only the Saiyans have. Whenever a Saiyan recovers from a near fatal injury, their power level increases considerably. In short, whatever doesn't kill them only makes them stronger.


---
Transformations: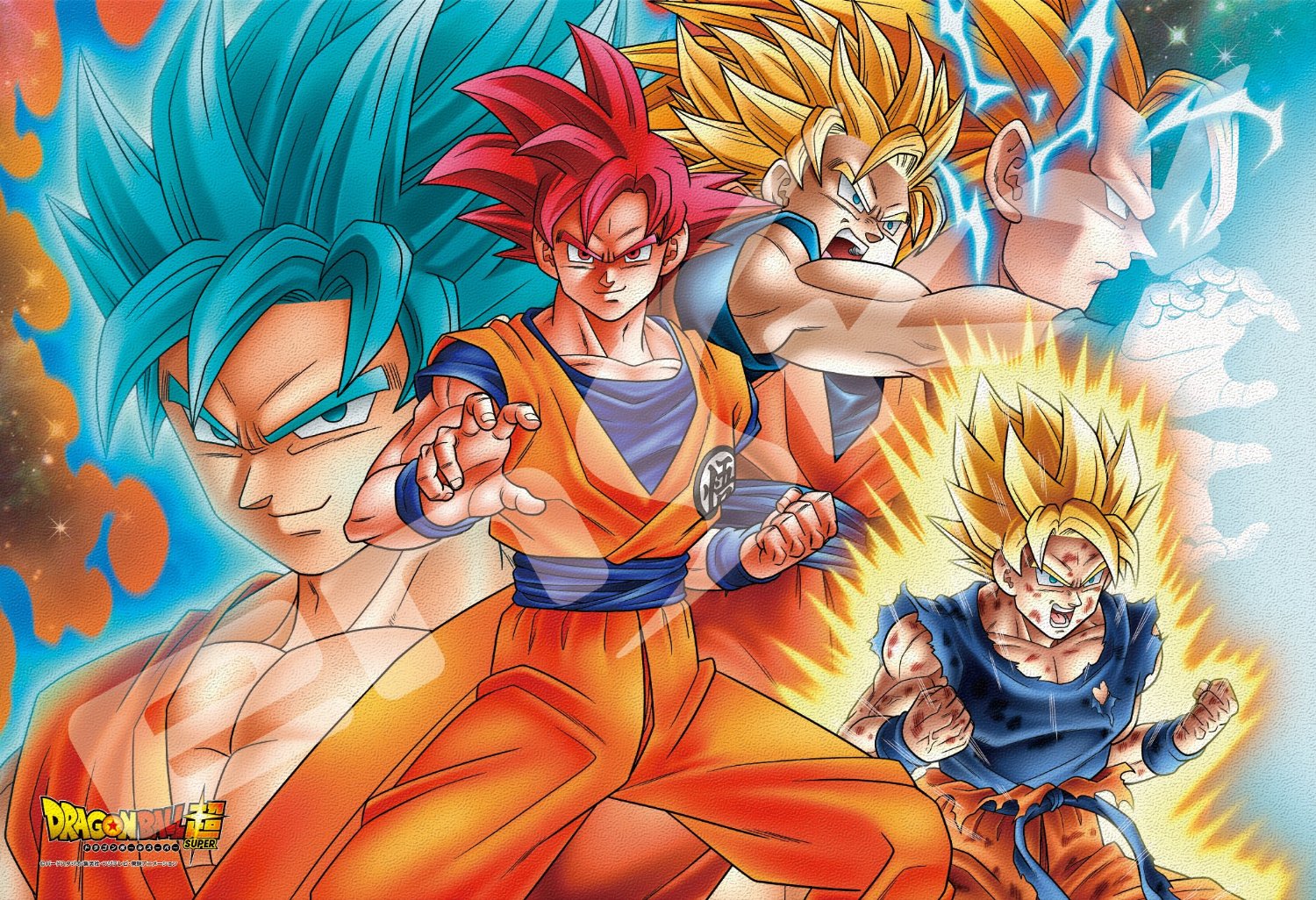 Super Saiyan Level 1
Goku is the fist saiyan in the series to achieve this state. He became a Super Saiyan during the Freiza saga right after Frieza killed his best friend Krillin. Of all the transformations, Goku seems to stick with this mode and only uses the other modes to fight really strong opponents. Goku sticks to this form because it is a more stable form. In this form, he has a Golden Aura around him and also his hair turns golden. His strength and speed also greatly increase.
Super Saiyan Level 2
Goku achieved this stage while training in the other world, right after the Cell Saga. He initially sticks to using this form, even though he surpasses Super Saiyan level 2, just so Vegeta didn't find out that he had surpassed him and reached Super Saiyan level 3. In this form, we notice that his hair is spikier and there are tiny blue sparks around his golden aura.
Super Saiyan Level 3
Goku achieved this stage also in the other world, after the cell saga, and he reveals this stage to buy some time for the Z warriors by using it to delay Majin Buu. Later when all the other Z warriors fail to stop Majin Buu. Goku is forced to face Majin Buu with Super Saiyan Level 3. This is the last stage of the Super Saiyan transformation. Goku looks a little more bulkier and his hair grows a lot longer. There is a noticeable change in his personality. He becomes more aggressive. Goku only uses this form when he has to fight really strong opponents. It is the least stable of the Super Saiyan Forms.
Super Saiyan God
Goku transforms into this mode after borrowing the will of 5 pure-hearted Saiyans. He uses this mode to battle Beerus and stop the world from being destroyed by the God of Destruction. Goku hasn't learned to control this form or bring out the forms complete potential yet in the series. Though he has been shown to gain better control the more he fights using this form. The Super Saiyan God form isn't like the other Super Saiyan forms, it does not bulk him up instead it makes him look less threatening, although his hair does turn red. Unlike the other Super Saiyan forms, you do not loose the strength and speed you have after the transformation has ended. The God ki becomes your own and it increases your base strength. Hence, even after the transformation is over, you can keep on fighting on the same level as you did while in God Mode.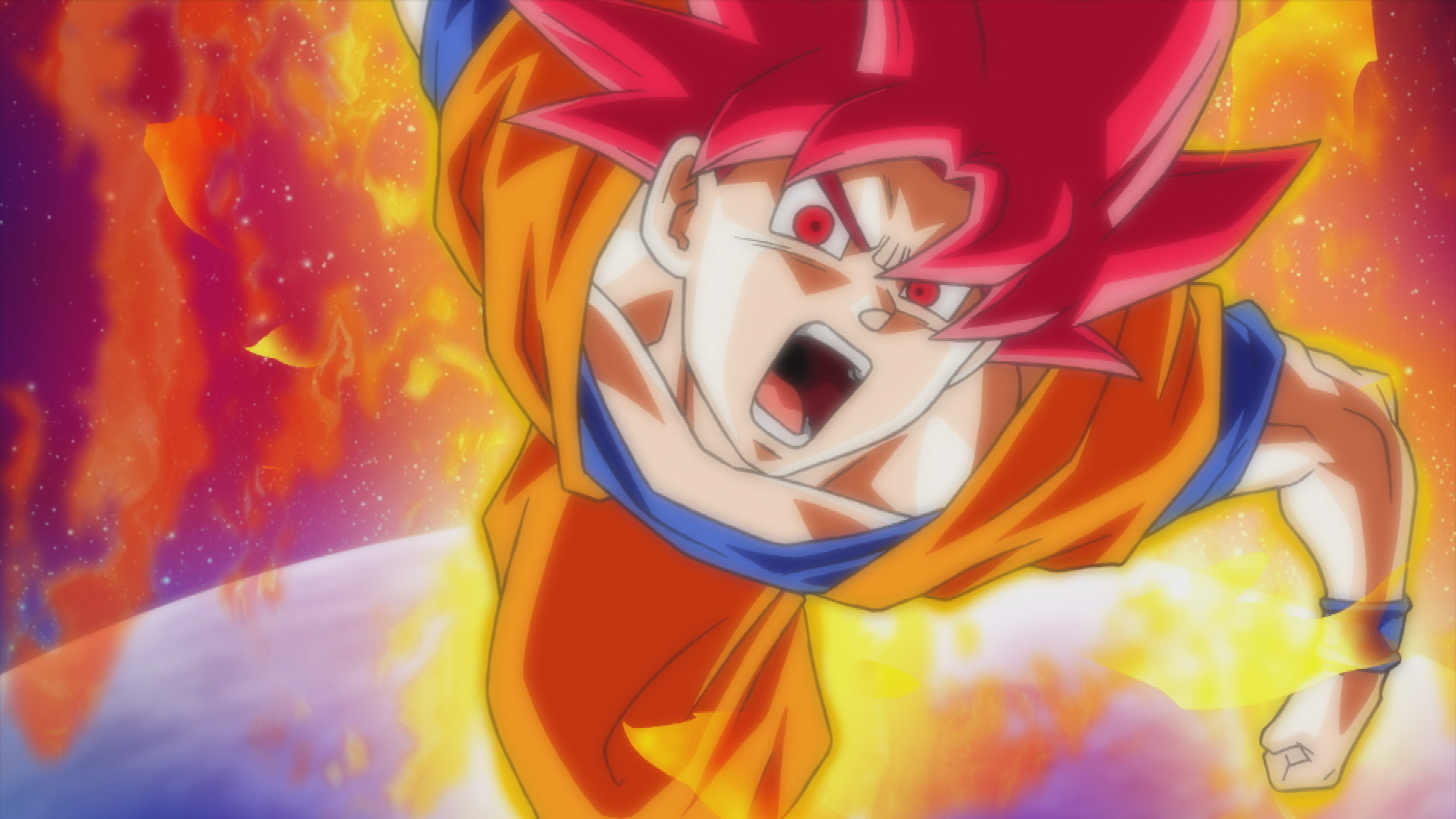 ---
Vegeta
---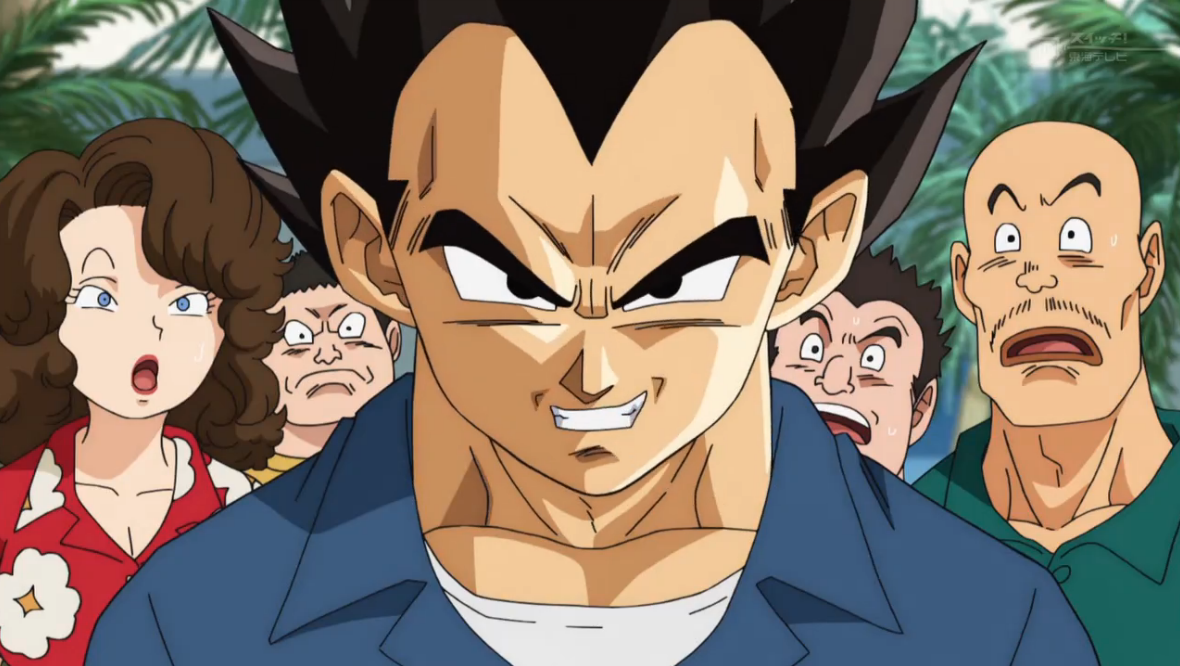 In the Dragon Ball Super series, Vegeta is shown to have become more of a family man. He hasn't given up on trying to catch up to Goku and surpassing him. Though he certainly has mellowed down from his violent ways. When Vegeta first meets Beerus, he is aware of how powerful Beerus truly is and instead of antagonizing Beerus, he tries his level best to keep Beerus calm. Vegeta shows that he wants to protect his family and the world from destruction. When Beerus slaps Bulma, Vegeta gets enraged and reveals how much stronger his Super Saiyan Level 2 has become. He actually manages to hit Beerus not just once, but multiple times before he is defeated. Vegeta's time on Earth has made him a pure-hearted Saiyan, but he still not has given up his pride as a Saiyan warrior. After he lets Goku become the Super Saiyan God, he observes the whole battle from the ground without moving a muscle. When the battle ends and Goku offers Vegeta the chance to become Super Saiyan God next, Vegeta refuses as it would hurt his pride because he did not wish to gain powers by borrowing it from others. He was determined to find a way on his own. When he finds out that Whis has been visiting Earth and has befriended Bulma, he asks Whis to train him.


---
Background
Vegeta is the prince of all Saiyans. He is the son of King Vegeta. He started off as the Antagonist of the series with the sole purpose of using the Dragon Balls to gain immortality and rule the universe. He is initially beaten by the Earth's Special Forces, namely Goku and his friends. After his recovery he continues for his search for the Dragon Balls on the planet Namek. During the Namek Saga we get to learn more of Vegeta's history and how he was nothing more than a soldier for Frieza. It is also revealed that Vegeta wishes nothing more than beat Frieza by becoming the legendary Super Saiyan. After the Freiza Saga ended, Vegeta decides to stay on Earth and trains so that he may catch up to Goku who has already become a Super Saiyan.
During his time on Earth he falls in love with Bulma and marries her. Together they have a son, Trunks, who sometimes trains alongside him. Vegeta is the only person that can possibly be able to rival Goku and is consistently chasing after him. By the beginning of the Majin Buu saga, it is revealed that Vegeta has reached Super Saiyan Level 2. He is later met with the truth that Goku had already reached Super Saiyan Level 3. Vegeta has accepted that Goku was the stronger Saiyan, but he has not given up hope on being able to surpass him.
---
Personality
Vegeta is strong, prideful and stubborn Saiyan. It matters to him that he is the strongest because it is his right as he is of noble blood. His pride seems to be his limiting factor as his obsession to become stronger with his own strength limits the speed of his growth despite him pushing his body to its limits. He is more tactical and smart when it comes to combat and formulating a plan. Though when it comes to his rivalry with Goku, his pride puts him in harms way, as he constantly tries to prove himself. By the end of the Majin Bu Saga, he has mellowed down and has become much more calm and patient as a result we see a Vegeta that goes out of his way to calm and not anger Beerus. This did not mean he was being cowardly as he was being smart and considered the outcome of angering Beerus. When Beerus slaps Bulma, Vegeta did not in the least bit take that lightly and fought Beerus with all his strength. This is a trait that Vegeta has shown many times before when Perfect Cell killed Trunks, Vegeta goes mad with rage and attacks Cell. This shows us how much Vegeta cares about his loved ones despite pretending to be cold and distant.


---
Powers
Vegeta has shown that he has the ability to learn new techniques rather quickly and is quite observant during battles. Though Vegeta cannot master abilities as quickly as we see with Goku, his scope of learning is quite high level.
---
Attacks and Techniques:
Gallick Gun
This is Vegeta's Signature attack. It is also his finishing move. It is quite similar to a Kamehameha attack, as it is also a projectile attack using large amounts of Ki.
Destructo Disk
It is quite similar to Krillan's Destructo Disk; this is an attack that he repeatedly uses.
Super Energy Volley
This is another technique that Vegeta heavily relies on. He fires multiple Ki blasts from his hands barraging opponents.
---
Transformations:
Super Saiyan
Vegeta gains his Super Saiyan Mode before the Android Saga. It is believed that during that time he had surpassed Goku because he was constantly training.
Super Saiyan Level 2
Vegeta attains this level somewhere between the end of the Cell Saga and the Majin Buu Saga. This is the current level his Transformation is tapped at, but his level 2 seems to be a lot stronger than Goku's Super Saiyan Level 2.
---
Beerus
---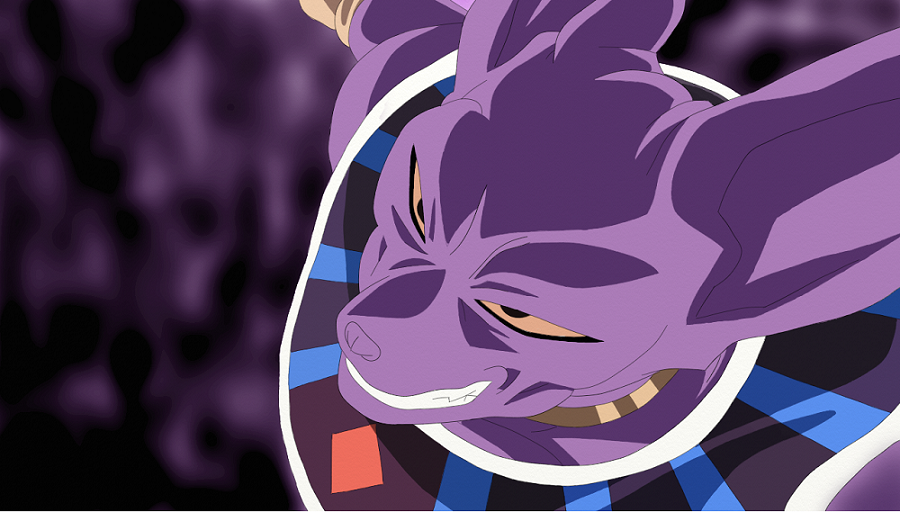 Beerus the God of Destruction is not exactly evil, he just does whatever he pleases. In the Dragon Ball Super Series, he is shown to wake up from a dream where he sees himself fighting a Super Saiyan God. Not only does it excite him, but it also makes him feel the need to go out and find this Super Saiyan God. Unfortunately for Earth, the last remaining Saiyans are located here, hence Beerus pays a visit. Since he is the God of destruction, Earth is faced with the possibility of destruction if Beerus does not get what he is looking for.


---
Background
Beerus is the God of destruction in the 7th Universe. He is responsible for the destruction of planets, so that new planets may be formed. He has been around for millions of years and is feared by all the beings as he is extremely powerful and quite moody. Even the Supreme Kais only request him and dare not command him. Everything in the 7th Universe can be destroyed by him as he has dominion over it. Hence if he destroys the Earth, it would not necessarily make him evil as it is what he is. He spends most of his time sleeping and when he does wake up, he destroys planets at whim. He has an attendant named Whis who is also his martial arts teacher.


---
Personality
Beerus is in every way similar to a feline as he is modeled after one. He loves to sleep, takes whatever he pleases and loves food. He is selfish and angers quite easily over simple things and can destroy whole planets if he feels like it or if he gets annoyed. Beerus loves to play and in his fight with the Earth's Warriors we see him easily playing around with them as though they are all children. Even when he faced off against Goku in his Super Saiyan God form, he initially did not take him seriously. Beerus loves good food and a good fight which is one of the reasons Earth was spared, as it had good food and potential candidates that could give him a good fight.


---
Powers
Beerus holds a large amount of God Ki, and although the full extent of his strength not yet revealed, it is obviously quite huge. He is super fast, on another level in terms of speed as compared to the rest of the Earth's fighters, including Goku. It is said that he can destroy the universe if he wants to. He has destroyed planets by just tapping his finger. He clearly lives up to the name of God of destruction.


---
Attacks and Techniques:
Pressure Point Attack
This is an attack that Beerus uses to show his opponents that he is clearly on another level. The attack knocks out the opponent with little or no damage. He uses it on Earths toughest fighters like Goku, Vegeta, and Piccolo.
Energy Nullification
This is a technique that Beerus uses to nullify the Ki of any attack. He can just stop a Kamehameha wave with his hands and completely nullify it.
Atom-Energy Sphere
This is a Ki attack which isn't a quick attack, but it is immensely powerful. He can control the strength of the sphere with his hands. He has used multiple versions of this attack. He has used it to match Goku's Kamehameha attack and also to show Goku how powerful his attacks really are.
---
Whis
---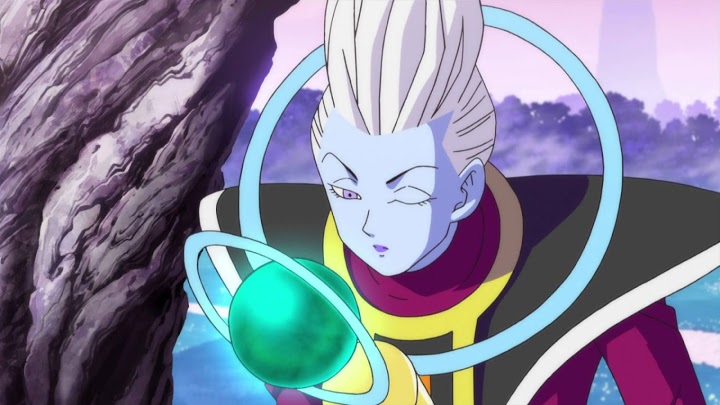 Whis is the attendant and Martial arts master of Beerus. He is seen as a calm and patient character as well as being the one whom tries to keep Beerus from going too overboard with his tantrums. He is also shown as a lover of good food and has very good table manners. He transports Beerus to wherever he wants to go by warping to the location at incredible speeds. He also seems to have the ability to undo any mistakes if Beerus goes too far by reversing time. Whis has taken a liking to the food of Earth and is currently been making frequent visits to Earth as he has made friends with Bulma.


---
Background
Whis is the overseer of the God of destruction of the 7th universe. This does not mean only Beerus, but that he has been training every one who has been granted the title of God of destruction of the 7th universe up to now. He may be immortal and not much about his race has been revealed or the true extent of his abilities.


---
Personality
Whis is patient and calm. He is forgetful at times, but also seems to have a carefree attitude towards everything. He has impeccable manners and is very polite. Despite him being very powerful, he does not have a threatening nature about him. He is very approachable and is even quite courteous. He is the only one not really afraid to criticize Beerus because of his immature nature. During the fight between Beerus and Goku, Whis walks around and tries new delicacies as he also loves food very much.


---
Powers
The limits to what Whiz is truly capable of has not been shown, but from the basic revelations itself, it is clear that he is well beyond everyone's definition of strong. There might not be any being that can bring out the full strength of Whiz as he is said to be a lot stronger than Beerus.


---
Attacks and Techniques:
Warp
He can travel across the universe at very high speeds. He can travel from one galaxy to the next in a matter of minutes.
Matter Materialization
He has been shown to materialize his staff, a tiffin box and other stuff from thin air.
Divination
He has the ability to see anything in the universe through the orb in his staff. He can also project the image almost anywhere. Whis uses this ability to view the fight between Goku and Beerus.
---
Gohan
---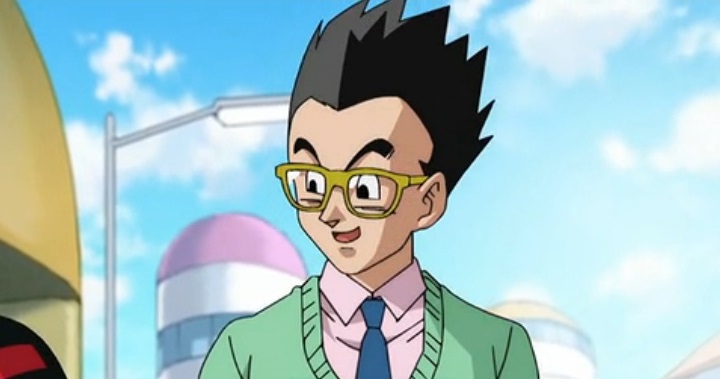 Gohan has moved in with Videl and they plan to get married. It is also revealed that they are going to have a baby. He is more studious and wishes to be a working man. Right after Piccolo, Tien and Android 18 are defeated, Gohan joins the fray, but he is also not much of a match for Beerus. He joins the other Saiyans in transferring his willl to Goku to make Goku a Super Saiyan God. It was then that Videl reveals that she is going to be a mom and that their child can be the fifth Saiyan needed to help Goku transform. Later, Gohan can only helplessly watch the fight between Goku and Beerus and hope that his father will beat the God of destruction from afar.


---
Background
Gohan is first introduced in the beginning of Dragon Ball Super. He was a timid and shy boy. After Radtiz kidnaps Gohan, it is revealed that the child Gohan is a lot more powerful than he seems. Gohan's potential to be strong is quite obvious from the beginning. His training was initially foreseen by Piccolo who realized that he may be critical in tipping the tide of battle in the Saiyan Saga. Gohan is instrumental during the Namek saga, going up against even Freiza. Gohan reveals what he is really capable of by surpassing everyone and becoming Super Saiyan Level 2. He beats Perfect Cell with ease, after which he focuses more on his studies. He meets Videl when he starts university and also manages to become a super hero called Saiyaman. But since he stopped his training, both his father and Vegeta managed to catch up to him and surpass him. In the Majin Buu saga, Gohan gets his latent potential unlocked by Old Kai and he goes toe to toe with Majin Buu. After the Majin Buu Saga Gohan is pretty much focused on his academics.


---
Personality
Gohan is innocent and simple like his father Goku, but he is not a simpleton like Goku and is more in tune with the world than Goku. He is very smart and excels at his studies. He does not wish to be a fighter, and only fights when he does not have another choice. He is extremely loyal and will face overwhelming odds if it means protecting the people he loves. He is also compassionate like Goku and sometimes wishes his opponents choose another path other than fighting. He is more of a cautious fighter and does not show much aggression during battles. He can also get overwhelmed quite easily. This is only because he lacks battle instincts that most of the others possess.


---
Powers
Gohan is a straight forward fighter. He has not been shown to rely on battle strategies like an experienced fighter nor is his battle instincts on par with rest of the Z fighters. What Gohan has is straight up good amount of power and speed. He has shown himself to be the person with the most potential for growth throughout the whole series if he chooses to.


---
Attacks and Techniques:
Masenko
This is a Ki attack that Gohan initially used. He learned this attack while he trained under Piccolo. This is his initial and most frequently used Ki attack.
Kamehameha
This is the Ki attack that Gohan later adopted from his father during the time they spent training together in the Hyperbolic Time Chamber.
Gekiretsu Madan
This is a rapid barrage of Ki attacks that Gohan performs on the opponent. This is similar to Vegeta's Energy Volley.
---
Transformations:
Super Saiyan Level 1
Gohan reached this level during his training with Goku in the Hyperbolic Time Chamber. He only uses this form when he fights really strong fighters as he is really strong in his base level itself without transforming.
Super Saiyan Level 2
Gohan reached this level also in the Hyperbolic Time Chamber when he was training with his father. This is the maximum level of his transformation as he has not trained himself to go beyond Super Saiyan Level 2.
---
Piccolo
---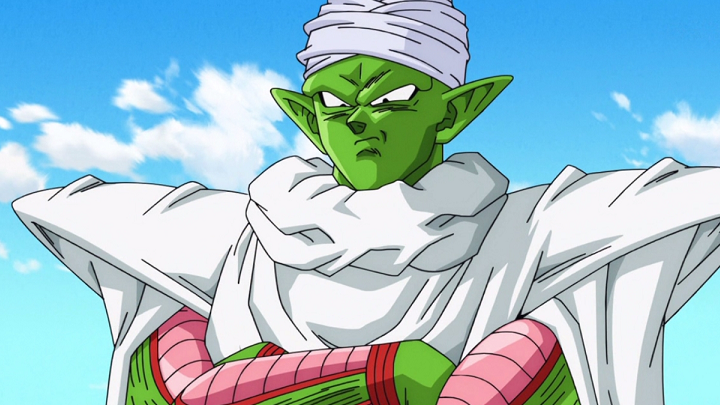 Piccolo still continues his days watching over Gohan. He is still on the side of good and has gotten used to the times of peace. He even joins Bulma's Birthday party. When Beerus goes on his rampage, it was Piccolo, Yamcha and Android 18 that initially try to stop him, but all of them fail miserably. After Dende revives him and makes him aware of how powerful Beerus really is, Piccolo tries to stop Gohan from getting into the fray, but he is too late. Later, all he can do is watch Goku go head to head with Beerus in hopes that Goku comes out on top and saves the planet.


---
Background
Piccolo was born as a desperate attempt of King Piccolo to get revenge against Goku for killing him. Piccolo grows up with the sole purpose of beating Goku and joins the Strongest under the Heavens Tournament in the hopes of killing Goku and avenging his father. Goku eventually manages to beat Piccolo ending the Dragon Ball Saga. During the beginning of the Dragon Ball Z saga, Goku's brother Raditz arrives on the planet and Piccolo and Goku are forced to team up to beat Raditz. Later, he takes Gohan to train him to face off against the Saiyans: Nappa and Vegeta. During this battle, Piccolo gives up his life to save Gohan and from that point forward, he has remained Gohan's mentor and Guardian. Over the years, he has gained a number of power boosts in terms of Namekian Fusions. Eventually replacing Kami and becoming the Guardian of the Earth, he currently lives in Kami's Lookout.


---
Personality
Piccolo is a serious, but brilliant fighter and tactician. Piccolo is a born leader and more than once leads the Z-fighters to save the earth. He does not lead because he is strong, but because he is more experienced and does not lose his head when things get rough. In the absence of Goku, the other Z-fighters are more than willing to follow his lead as he has proven himself to be trustworthy and has put his life on the line against incredible odds. Even though Gohan has become incredibly strong, Piccolo still watches over him. He even helps out with household chores.


---
Powers
Piccolo has a wide range of powers as he is a Namekian, most of which he no longer uses. Piccolo is always planning, even during fights. His tactical abilities are not just seen in between a fight, but also before a fight. Piccolo has a wide range of attacks and powers, probably more than all the Z fighters, but like the previous characters, here are a few of the techniques he frequently uses. Telekinesis, Telepathy, Magic, Far Sight are just the tip of the iceberg when it comes to this Namekian.


---
Attacks and Techniques:
Regeneration
Piccolo has the ability to regenerate lost limbs at will. He has used this ability multiple times. Sometimes, he even sacrifices an arm to gain a tactical advantage over his opponent. This an ability that all Namekians share.
Tri Form
This is a technique that Piccolo uses to overwhelm an opponent with three clones of himself. This isn't a permanent split and the clones aren't as powerful as the original.
Special Beam Cannon
This is Piccolo's ultimate finishing move. The Ki attack mainly focuses on penetration, rather than explosive forces. It takes some time to charge up when compared to other moves.
Fusion
This is a technique that all Namekians can perform. They can fuse with each other permanently, providing a huge power boost. The fused Namekians can choose which body they would like to retain and whether they want to share consciousness. Abilities, knowledge and memories are shared when fused. Piccolo has used this technique in order to stop powerful threats like Frieza and Android 18.
---
King Kai
---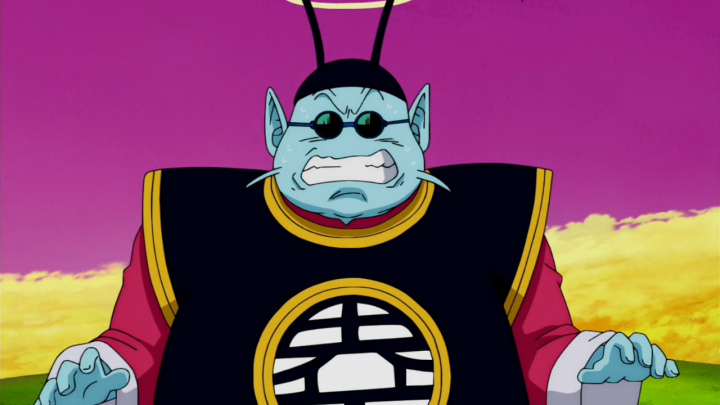 King Kai still hasn't been revived, although his planet has been wished back to normal. It seems that Goku and his friends forgot that King Kai was dead. King Kai is aware of the waking of Beerus and upon his contact with the Supreme Kais, he is made aware that Beerus is heading towards him. King Kai becomes more afraid as he knows Goku can't resist challenging someone if he believes that person is strong, but King Kai is also aware of the nature of Beerus as he might not take the challenge in a sporty way and may destroy the whole planet if he gets angry. Even after King Kai explained things to Goku, he still ended up challenging Beerus, but was quite easily defeated.
---
Background
King Kai or the North Kai is a character that was introduced in the Dragon Ball Z Saiyan Saga. He lives on a planet at the end of the snake way in the other world. He is responsible for the North Quadrant in the 7th universe. King Kai is the person who trained Goku to become one of the strongest in the universe. He is not only a mentor, but also a friend and adviser to Goku. Goku still prefers to train with King Kai, as it was with him that Goku learned to reach Super Saiyan Level 2 and Super Saiyan Level 3. He is very much aware of what happens in the universe and hence he is usually the first person to warn Goku of immanent threats. King Kai lives on a small planet with ten times Earth's gravity. He has also trained Piccolo, Tenshinhan, Chaousu and Yamcha. King Kai died during the Cell saga and is yet to be revived. That just means he has a halo on his head, but apart from that, he is still the same with all of the same abilities.


---
Personality
King Kai is a fun-loving Kai. He loves jokes and is very much into puns. Even though he loves joking around, it does not mean that he is just a goofball. King Kai is one of the more astute beings in the universe and is usually aware of everything that happens in it. He has been around for quite a long time and is aware of a lot of things about the universe hence he is the person that Goku turns to for advice and knowledge when facing an unknown threat. He is very helpful and has been instrumental in saving Earth multiple times.


---
Powers:
King Kai has a wide range of powers, and although he isn't a fighter, he is said to be quite powerful and possess godly Ki. Hence he is able to sense other Gods. He has knowledge of multiple fighting techniques and attacks such as Kiao Ken, Spirit Bomb and other Ki attacks.


---
Attacks and Techniques:
Matter Materialization
King Kai is able to materialize various objects out of thin air. He can also manipulate various objects and matter at will.
Far Seeing Arts
This is a technique King Kai uses to see over large distances. He can see anything in the universe. Many of the Kais seem to possess this ability.
Telekinesis
This is one of King Kai's major powers as he constantly uses this power via the antennas on his head to remain in contact with almost everyone on the planet. All he has to do is stand in a particular position and the antennas can help him talk to just about anyone.
---
Dragon Ball Super has a crazy assorted list of characters who have their own unique contributions to the flavor of this very lively series. The cast seems to always be evolving with more and more colorful characters. Catch them all in Dragon Ball Super!