Top Romance Anime Movies For Every Occasion
---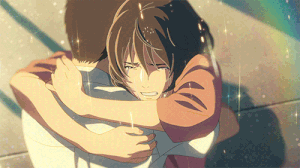 Seen our list of romance anime and are looking for something a little quicker to the point and with higher production values? This is the list to check out.

Love comes in many different forms, and in the list of the 10 best romance anime movies we've assembled for you below, you'll get to see romances involving friends, ghosts, pets, and classmates. We hope you enjoy them.


For more of our most highly rated Romance Anime, as well as an overview of all the genre has to offer, check out our Romance genre page on MAL.
The Best Romance Anime Movies Ahead!
---
---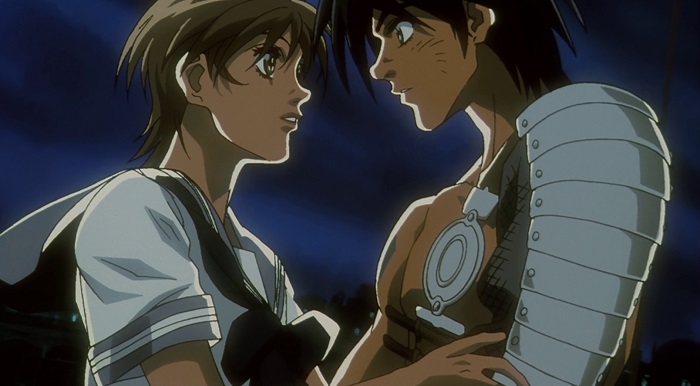 In a film saturated with violence, it's hard to imagine that there could be any kind of romance in "Escaflowne". But as battle after battle is waged between a group of rebels trying to stave off the Black Dragon Clan's conquest to destroy the mystical world of Gaea, love shines through, overcoming the seemingly insurmountable feelings of loneliness and sorrow.
Immediately after Hitomi is transported from her world (Earth) to Gaea, the romantic relationship between her and Gaea's hero, Prince Van, begins to blossom, becoming stronger as the film progresses. Soon, the power that love has over violence becomes clear after Hitomi is able to emotionally connect with Van during the most unlikely of times, as he fights against Dilandau Albatou.
---
---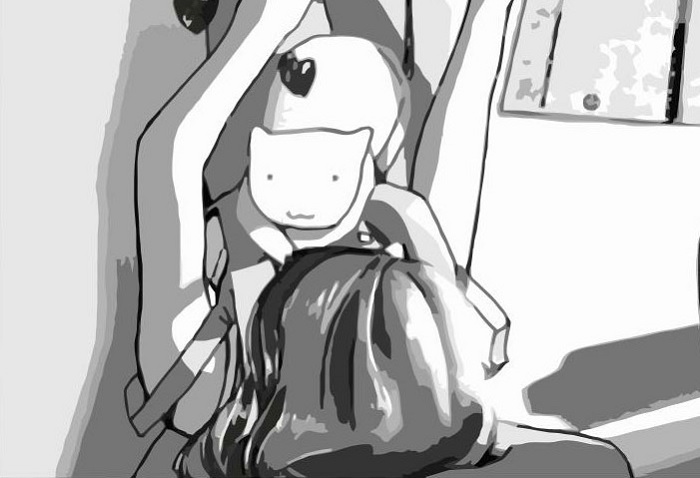 If there's one thing "Kanojo to Kanojo no Neko" teaches, it's that love signifies more than "romance." In this short film, the relationship between a cat, Chobi, and his owner, Kanojo, is told from the most unlikely of narrators ... Kanojo's cat.
While only 4 minutes long, this unique portrayal of love is especially profound and emotional.


---
---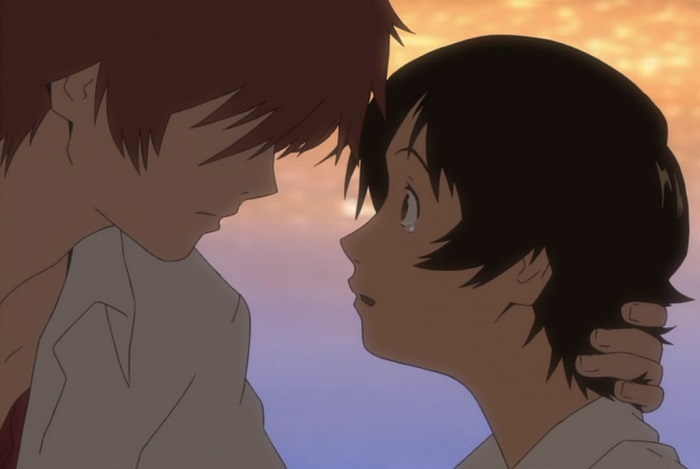 In Toki wo Kakeru Shoujo, the conveyance of the well-known adage, "you reap what you sow," is told through Makoto Konno's abuse of her newfound ability to "time-leap." Among the many ways she frivolously misuses her power includes moments when she "leaps" away from her friend Chiaki Mamiya after he confesses his feelings for her, the repercussions of which end up costing much more than hurt emotions. While the consequences are extreme, the main message is clear: to give love a chance.
But even though Makoto acts preemptively, love is able to not just save her life and the lives of others, but transcend one of the seemingly unbreakable "laws" of this method of time travel.


---
---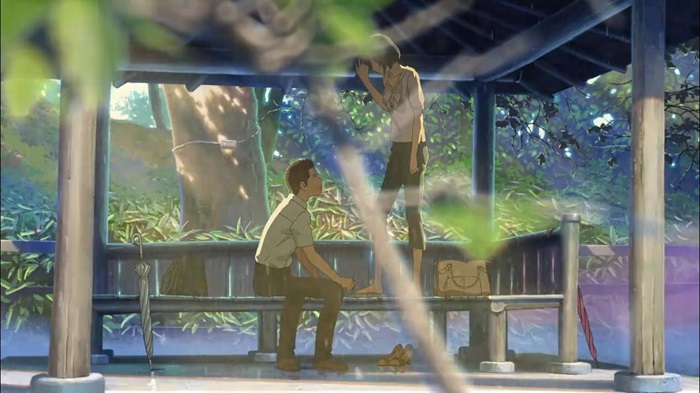 In "Kotonoha no Niwa", the subjects of love and separation are explored through differences in age as well as social standing. Takao Akizuki is a student and Yukari Yukino is a teacher; what makes their relationship stand out is where their love grows: the "Garden of Words."
While aptly named, the garden could also be called the "Garden of Healing." It's here where both Yukari's career and, arguably, her life is saved and where Takao's resolve to better his craft in the name of love is forged. Love is, after all, a power that heals the mind, body and soul. The garden, therefore, ends up becoming the very embodiment of a difficult romance, made possible, if only for a short while.


---
---

In "Hotarubi no Mori e," the struggle of the "star-crossed lovers" is expressed through the different worlds Gin and Hotaru Takegawa live in. Gin dwells in the spiritual realm and Hotaru exists on a physical plane. While an already intense barrier to overcome, it adds another problem to the equation: they can't touch. If they do, Gin will disappear forever.
Throughout the course of the film, this one-defining and highly difficult rule begins to challenge their relationship as Hotaru grows from a six-year-old girl into an adolescent. It's their struggle to simply be with each other like a normal couple that makes this tale so heart-wrenching.


---
---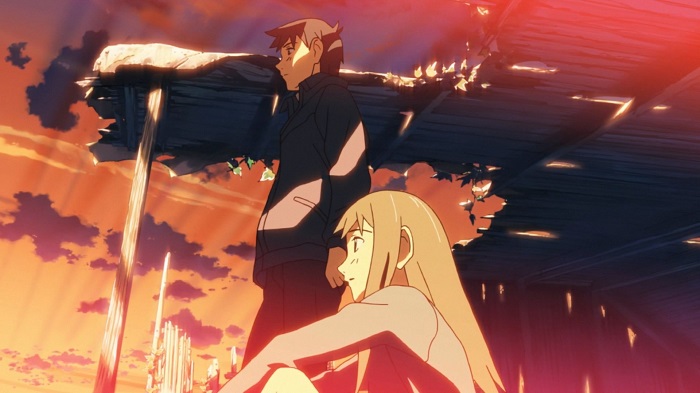 When you take out the science-fiction portion of the film and view it from a purely metaphorical perspective, "Kumo no Mukou, Yakusoku no Basho" is about a hyper-separated love.
The film centers around the friendship of Hiroki Fujisawa, Takuya Shirakawa and Sayuri Sawatari and their later estrangement after Sayuri falls into a coma. While mentally separated, their alienation from each other is intensified when scenes from Sayuri's "dreams" weave into the actual happenings of Hiroki and Takyua's lives, making their separation all the more poignant.


---
---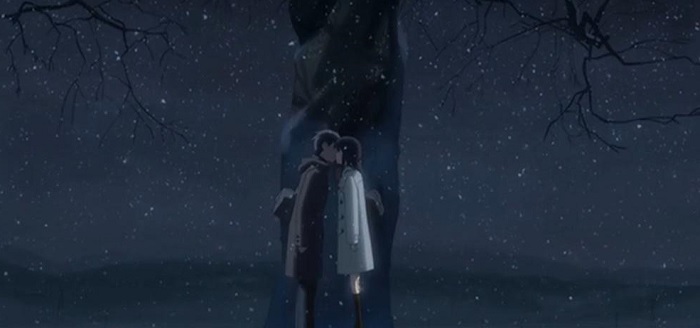 The story of "Byousoku 5 Centimeter" follows the theme of separation as explored metaphorically in "Kumo no Mukou" and "Hotarubi no Mori e" except here, it's a more of a literal, physical separation.
In this classic romance anime movie, the way in which lovers Takaki Toono and Akari Shinohara drift further and further apart expertly conveys how distance can have a profound effect on a relationship. The truth behind this tragedy is portrayed through the passage of time and the failure to communicate.
Told through three acts (or episodes), the plot follows Takaki as he deals with Akari having moved away. In the first episode, it's assumed that mobile technology has yet to become a social norm, "forcing" the two to communicate through letters. However, despite this limitation, they both seem emotionally inseparable. But in the subsequent episodes, despite now having access to e-mail and cellphones, both fail to reach out. The sheer crippling power of distance is put to the test in the final episode ... and the impact it makes is, in every way, highly emotional.


---
---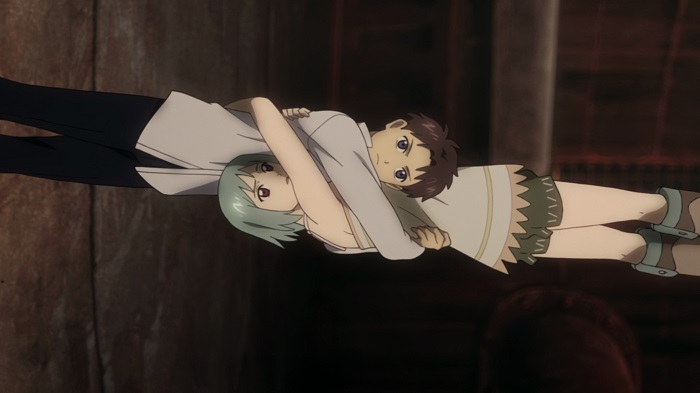 Through a very unique premise, "Sakasama no Patema" explores how two people from two immensely different lifestyles, can live together in harmony, even though being together could literally turn each other's lives upside-down.
Basically, the characters Patema and Age are separated by opposing gravitational pulls. When in Age's world, Patema is upside-down, and when Age is in Patema's, he, too, becomes inverted. In addition to other obstacles that lie between them (prejudice and fear), one way Age and Patema overcomes them is through their method of "travel," whereby they hold on tightly to one another, so the other doesn't float away.


---
---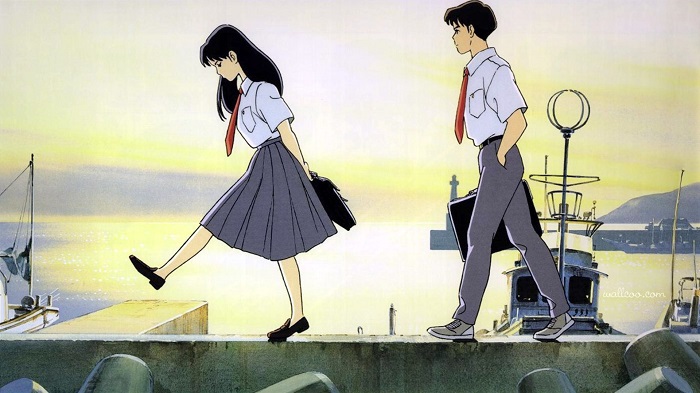 The story follows student Taku Morisaki and his strange dealings with Rikako Muto. Through Rikako's questionable and oftentimes inappropriate behavior, she and Taku seem incompatible from the start. With random parts like the "bed-bathtub" scene and the many slaps exchanged between the two, there's obvious tension, pushing them away from each other. But at the same time, there's also a "pull" bringing them together, one that's ostensibly mistaken for love by the ever-jealous friend Yutaka Matsuno.


---
---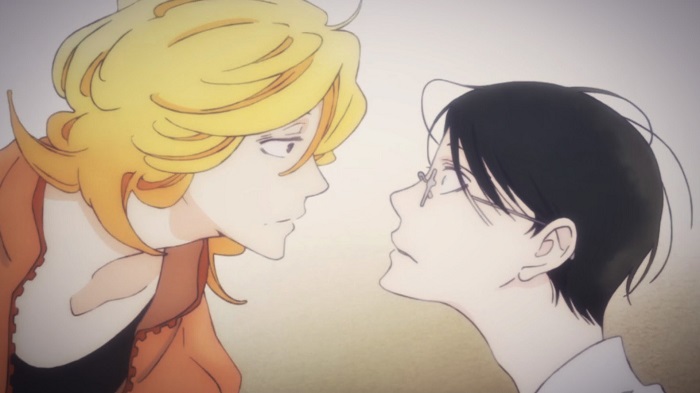 What resonates most about "Doukyuusei" is how complex the relationship between Hikaru Kusakabe and Rihito Sajou becomes. It begins innocently enough when an unlikely romance blooms between them. Hikaru, who's a musician, helps Rihito with a song their class will later perform in an upcoming festival. But soon, all of that -- the singing and the concert -- are left behind. In fact, they both literally run away from it. But as they "run" away from music, so do they from innocence.
Most importantly, as the complexity of their relationship grows, so do their problems. Quite unusual for the Shonen Ai genre, these issues soon extend beyond homosexual-specific ones, stemming from scenarios everyone in a relationship faces, regardless of sexual orientation.
In short, being gay is not what defines them. It's love. Probably the most profound moments occurs when one of Hikaru's friends finally gets a straight answer from Hikaru about his feelings for Rihito. When he finds out, he expresses genuine happiness because he'd always worried that Hikaru was the type who was just incapable of falling in love.