---
All Hail the Student Council President!
---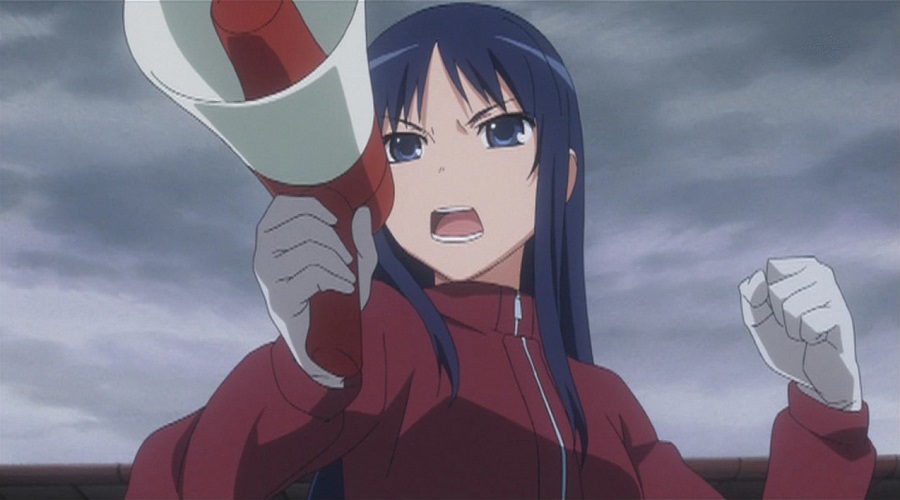 Gender politics aside, the fact that student council presidents in most anime tend to be female is an interestingly overlooked feature. So overlooked, in fact, that many readers will likely think that this is a bit of an exaggeration. It's not. So here's a challenge, just to get the ball rolling. Go to the MAL anime search page, and choose "School". There are over 1,000 anime archived on the site that fit under this category. Then, choose one. Any one, it doesn't matter. Take Toradora!, for example. It's a great anime, if you haven't watched it, and it appears right at the top of the list. Who is the student council president? Sumire Kanou, one of the smartest, most intelligent girls at her high school. Let's try another one. How about a random number? Maybe... the 20th one from the top? If you count from the left, you might land on Boku wa Tomodachi ga Sukunai. The student council president for this anime? Hinata Hidaka, a minor character as far as the plot goes, but looked up to very similarly as being one of the most beautiful and intelligent students at the school.
---
There's More, of Course.
---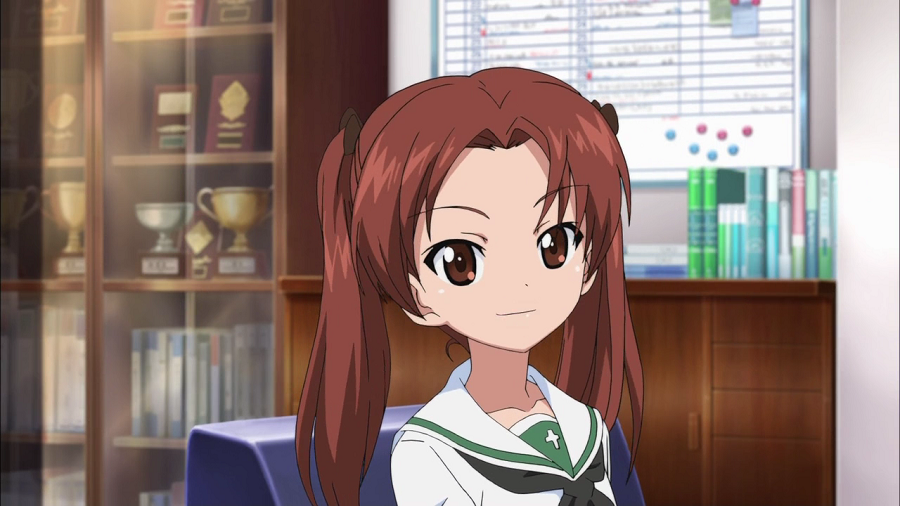 Girls und Panzer? There's Anzu Kadotani, female. Kuroko no Basket? There's Riko Aida, who admittedly is just shy from the top (she's the vice president), but she's close enough to warrant attention. There's even an anime that focuses on a character whose wife is the student council president: Okusama ga Seitokaichou! Admittedly, a female student council president is not the case all the time. There are some anime that make this abundantly clear (see: School Rumble and Shakugan no Shana, for example). But the running trend appears to be student council (or class) presidents that are overwhelmingly female. And this begs the question: Why? What is behind the fascination with female characters in this particular leadership role?
---
When Personality Matters
---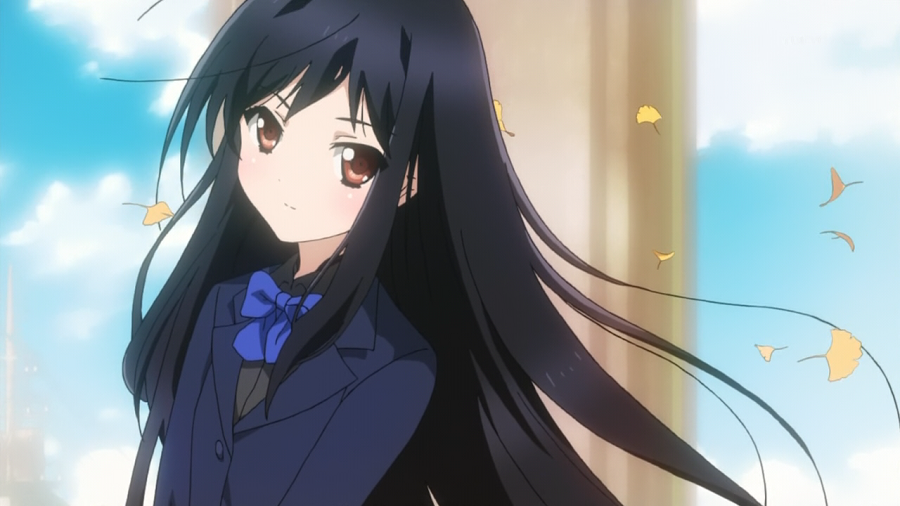 There are several possible reasons. One may have something to do with the role that the student council president plays. In most cases, the student council president, or class president, is someone that the other characters look up to because of her (or his) calm demeanor and shrewdness. These are characteristics that are valued in Japanese society, and something that many Japanese people recognize among women in particular. Leadership is important, and those that lead must have the proper personality to deal with tough challenges. Tomoyo Sakagami from Clannad is a great example of this. Some might label her as downright mean at times (poor Sunohara), but she's highly respected because of her hard-nosed leadership.
Alternatively, there is also a common feature among female student council presidents in anime that is almost universally attributed to women of all cultures: caring. Quite often, the character filling this important role in an anime is a person who is the public face of the school - and a caring and loving one at that. She metes out kindness and charity like a sieve, and those whom she serves love and adore her for it. She has an almost godly aura about her that makes her appear unapproachable, yet she still takes the time to give attention to even the seemingly appreciated. The student council vice presidents in Accel World and Kuroyukihime exemplify this model.
---
An Interesting Historical Relation
---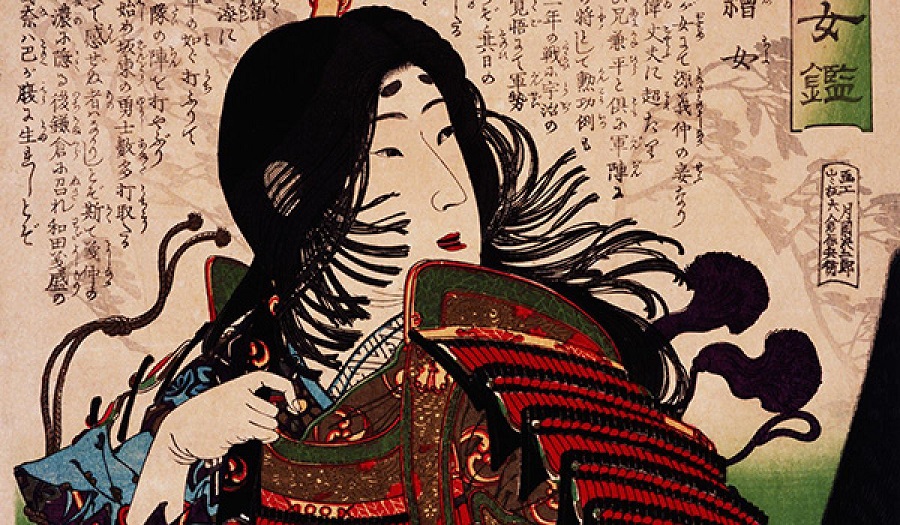 It may be a step too far to say that Japanese culture idealizes powerful women, but powerful women do have a long history in Japanese society. Take the Onna-bugeisha, for example. Up until the Edo period, these women warriors were a match for their male counterparts on the battlefield. For the most part, it was a mixture of Western influences and Confucianism that led to diminishing roles for women beyond the home. Ironically enough, it was also Western influences that, after World War II, reinvigorated the role of women in Japanese society. Yet women in Japan have almost always held a lot of power in the home, despite the overwhelmingly male-dominated business world. For better or worse, Japanese women are often expected to have a shrewdness, calm demeanor and caring that go beyond the norm. The student council president is one role in which those characteristics are essential.
---
Fiction: Meet Fact
---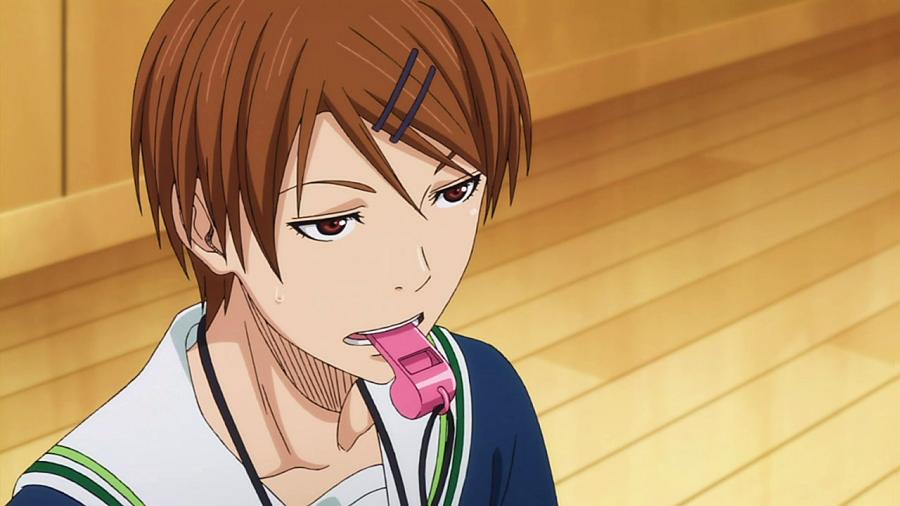 There is some irony in the regularity of women in school leadership roles found in so many anime. Despite encompassing just about 50% of the population in the country, women accounted for less than 10% of elected parliamentary representatives as of 2014. Japan also ranked the lowest in a recent study that examined women business leaders in different countries around the world, where women only eked out a mere 7% of business leader roles. It's hard to imagine that anime could be so distant from reality, but here we are. All kidding aside, this creates a curious scenario where the role of women in anime appears to be one of unquestioned equality, yet the reality appears to be a vastly different case.
---
Life Imitating Art
---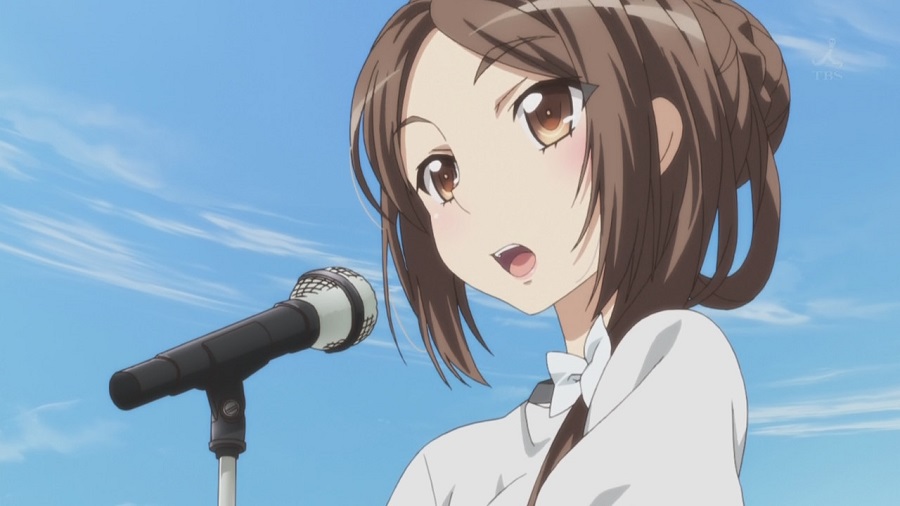 Who knows? Perhaps the curious case of the female student council president will be one in which life eventually imitates art. Perhaps a younger generation, brought up viewing women in powerful positions in something as seemingly inconsequential to real life as anime, could indeed impart a different perspective. Perhaps anime will help carry a new revolution for women in power, both in Japan and abroad. It certainly wouldn't be the first time that culture's looked to their art forms for inspirations of change. Until that happens: all hail the (female) student council president!