---
Love Live!
---
Love Live! School Idol Project is about a group of high school girls that form an idol group named μ's (pronounced muse) in an attempt to halt the imminent closure of their school. They grow in popularity and aim to perform in the Love Live!, the national school idol tournament.
The opening theme is performed by the μ's girls on a glittering concert stage, along with a montage of various images showing their growing friendship.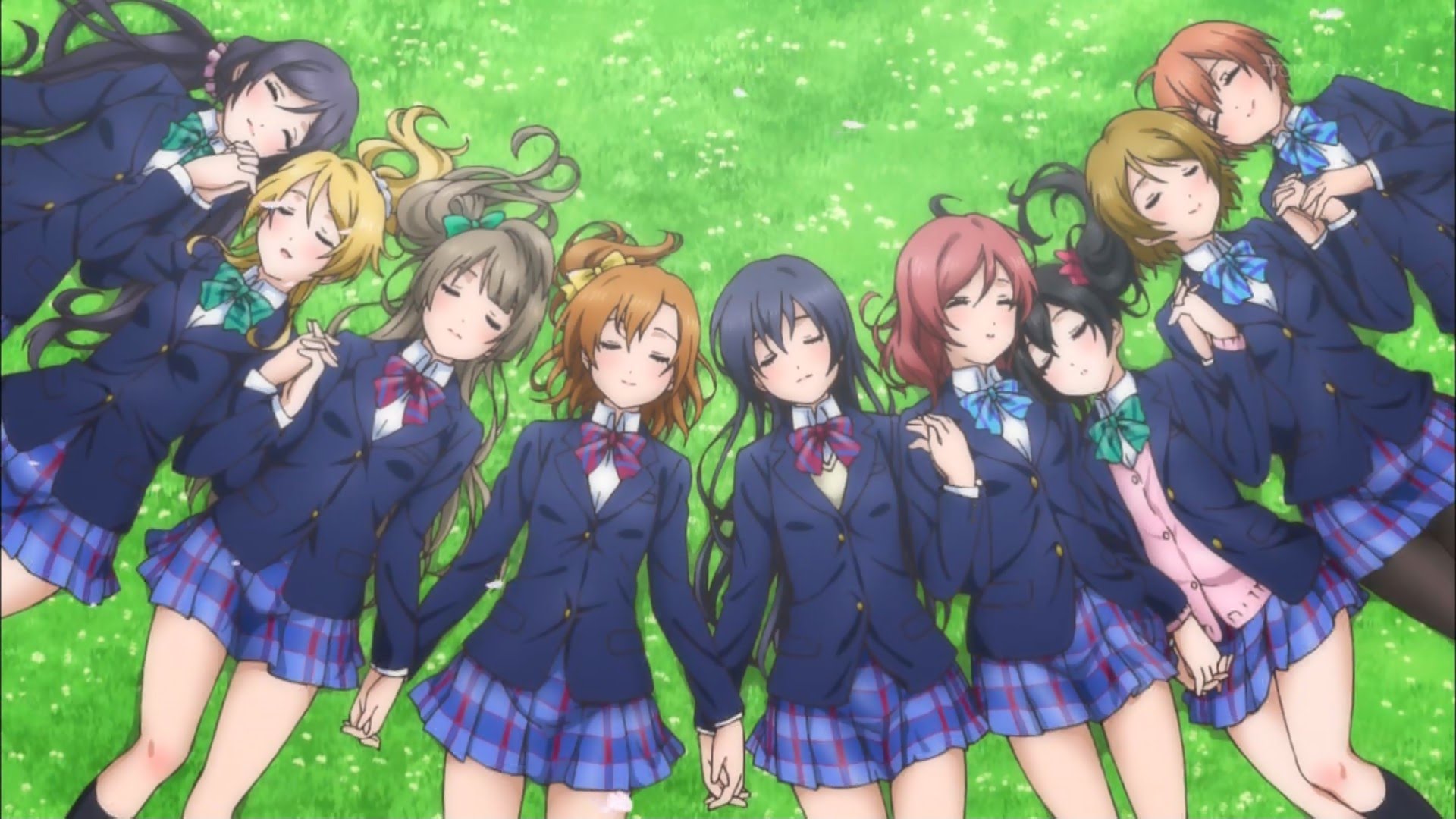 ---
Idol Culture
---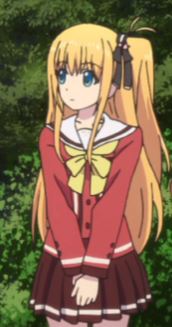 The following of idols is a whole subculture in Japan. Idols are usually girls in their teens or early twenties in groups or as a solo artist, and they are marketed for their cuteness and innocence. They often dabble in other areas of media along with singing, and can play a 'character' that adds to their appeal. A great example of this in anime is Yusarin from Charlotte. She also incites the fanatically overexcited reactions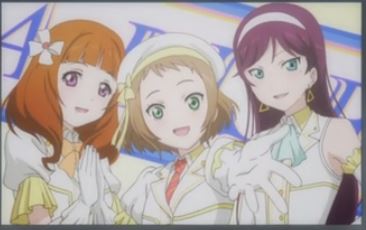 from her followers that idols are known for, illustrated so well in Charlotte with Takajou's encyclopedic knowledge of Yusa's spells and Ayumi's nose bleeds.
And the professional idols are not the only thing the μ's girls have to worry about, with an established school idol group called A-RISE making waves at a rival thriving high school. Left - Yusarin from Charlotte. Right - rival school idol group A-RISE


---
---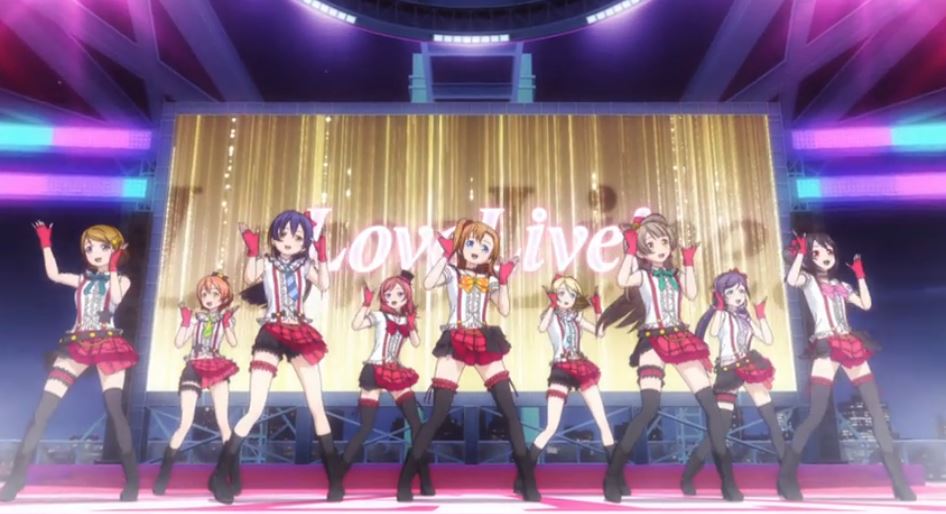 In many ways the opening song is one big spoiler for the rest of the series. Not only does it include all nine girls performing together, but the lyrics and montage also give much away. For example, take the line "Our honest feelings bring us together." This could be taken as a reference to the fact all the girls only join μ's after being thoroughly and brutally honest with themselves. Then there is the phrase "if we come together, we'll all become stronger," which can simply be be taken as a general sentiment or as a reference to the fact the group doesn't really shine until they become the complete nine. Smiling, especially while working hard, is a theme throughout the series, and this too is mentioned several times in the song.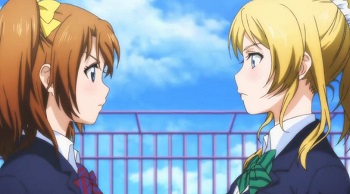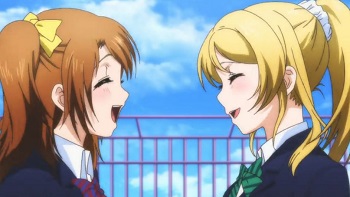 The lyrics are not the foreshadowing device in the opening sequence; some of the images used are also massive spoilers. A lot is given away about the turbulent relationship between Honoka and Eri in the two very simple scenes above...
Regardless of all the things that could be read into the opening sequence, essentially it has everything both an idol song and a shoujo anime opening requires - it is cute, it is fun and it is catchy!
             https://www.youtube.com/watch?v=OvzmTfN-toc
             https://www.youtube.com/watch?v=scudo0wp56o