---
Introduction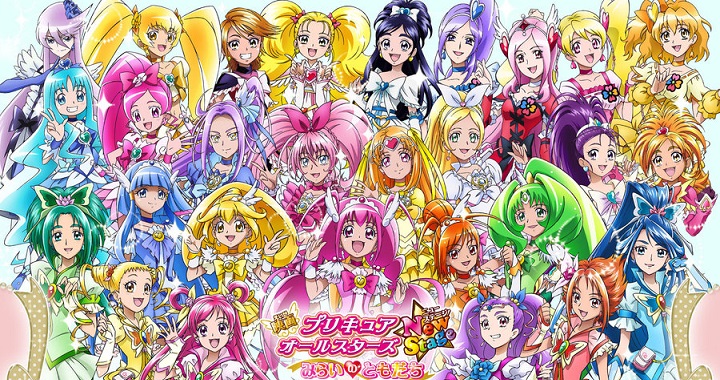 The Pretty Cure series, also known widely as the Precure series, has been running for over 10 years and during this time it has featured countless songs. These songs represent the essence of the series, but what exactly have they been singing about all these years? This time, we'll be taking a look at the song lyrics featured in the Precure series, analysing the lyrics through a process called text mining.
What is text mining?
Text mining is a form of quantitative content analysis. It may involve gathering data about the frequency of words as they appear in song lyrics, and categorization of these words into related and correlated groups. By extracting this information and analysing it like done below, we can discover, for example, the reoccurring or dominant themes in the music of a particular series.
Method
257 Pretty Cure songs were used out of a total of 281 songs registered on music portal Uta Map as of 15/08/2015.
Song lyrics were gathered using software Lyrics Master 2 and then analysed through text mining software KHCoder
---
Results
Most frequently used words in Precure song lyrics
Within these 257 songs, 150 words appear frequently. The top 5 are the following:
Precure
Go
Minna (everyone)
Yume (dream)
Egao (smile)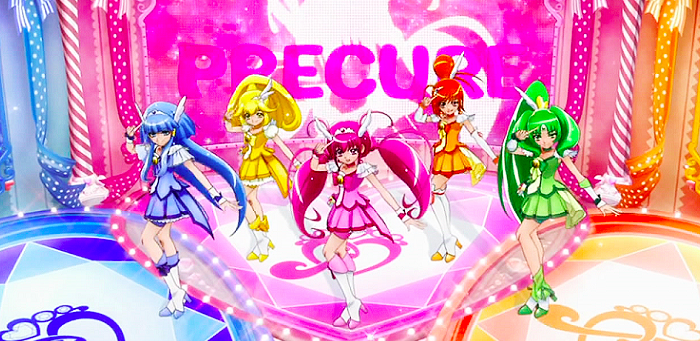 The most frequently used word is "Precure." Put simply, in all these 10 years, what was being sung about most in the songs featured in the series was … "Precure"!! Well, it is a little obvious that the opening and ending themes would include the words "Precure" in it.
In second place, "go" is a word that seems to strongly connect with the opening and ending theme of Yes! Pretty Cure 5 in particular. Phrases such as "Go! Princess Precure" and "Let's go! Smile Precure!" are used in these songs.
The first two keywords are reasonable enough. You could also say that the next three words also embody what the series has come be about in these 10 years. In this time, Precure has continued to sing in order to fulfil "everyone's dreams" and create "smiles." Indeed, this itself very much reflects what the series is about.
Comparisons to Love Live! School Idol Project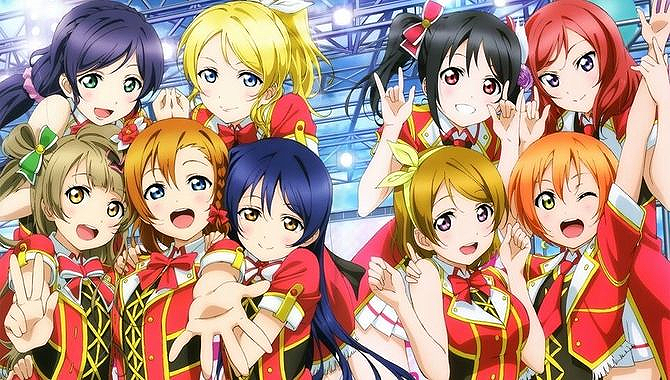 A similar song lyric text mining article about the anime "Love Live!" has been written previously. If we compare the Precure song lyrics to Love Live, the results are interesting.
In the lyrics of the songs appearing in Love Live, the most frequently used words appeared to be the following:
Watashi (I/me)
Kimi (you)
Yume (dream)
Hi
Minna (everyone)
If you compare the lyrics of the two series, it's natural that the title of the series for Love Live wouldn't appear in its song lyrics like Precure does. The target audience of Love Live are those in middle school and beyond – so more mature than that of Pretty Cure. If the words Love Live did appear in the anime opening theme, it'd be a little weird wouldn't it? This is because in the case of Precure, saying the words "Precure" many times in the opening theme would not only make it easier for the target audience - elementary school aged girls - to understand, but also serve as self-promotion and is something that is memorable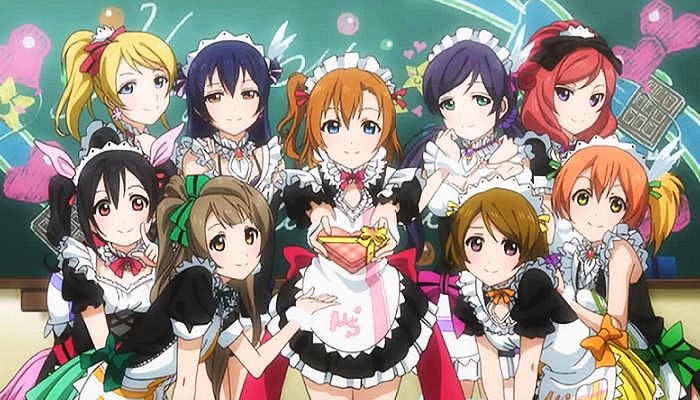 As expected of Love Live as an anime about idols, the relationship between it and the audience differs in that it is directed at a more personal level. The songs in it are about granting "my" and "your" "dream", whereas Precure is about "Precure's" and "everyone's" "dream." Thus, Precure is about the "Precure" team facing "everyone," and opening the world so to speak, so songs about a narrower world view of two people like in Love Live are not very common.
Precure Songs from a male's perspective
Although songs sung by male artists in the series are very few, they are out there.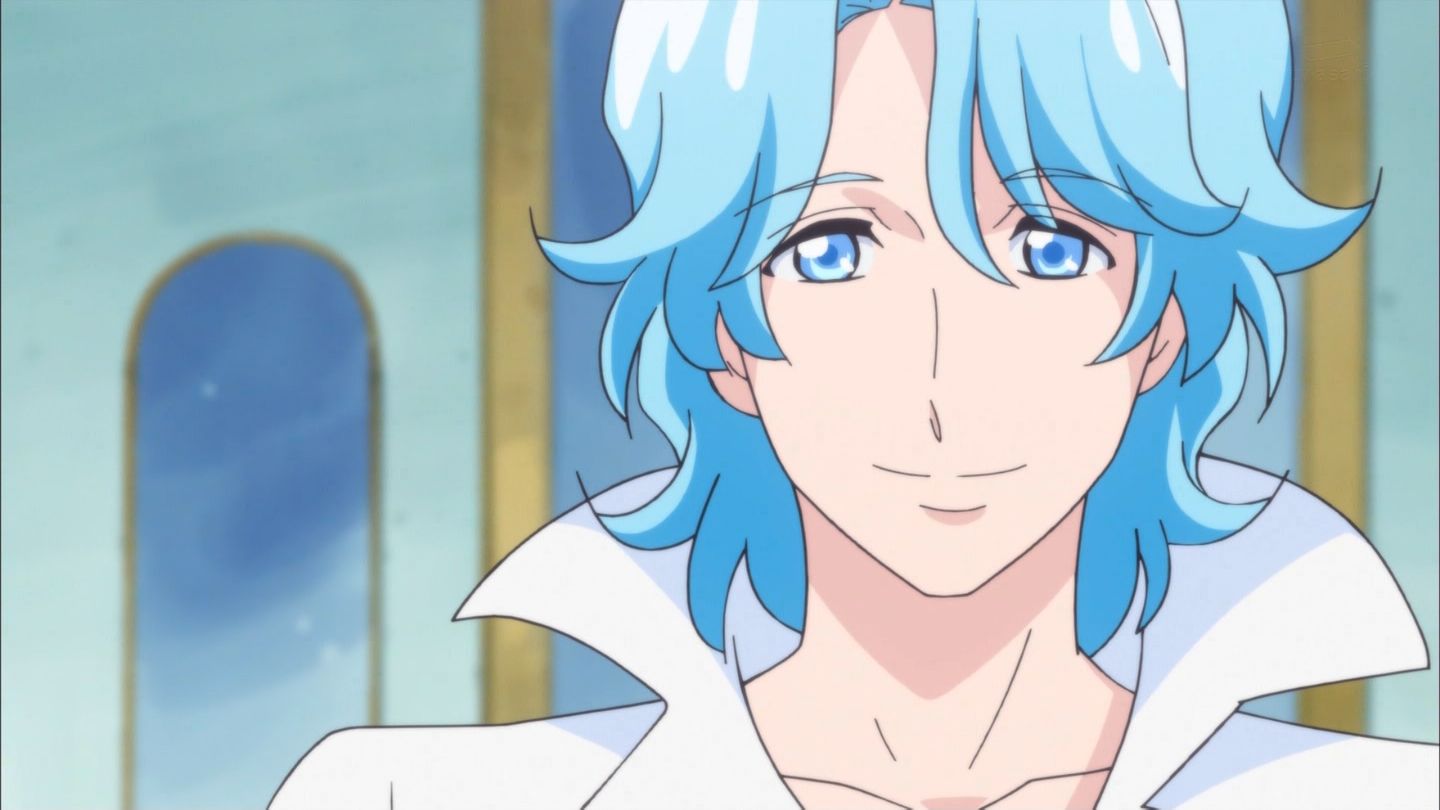 In Happiness Charge Pretty Cure!, Blue's character song is "kaleidoscope wa shitteru" (I know the kaleidoscope) and is about "me" facing "you". It also feels as if many of Coco and Natt's character songs are also about "me" and "you." This piqued my interest, so I did some research.
Out of the 257 songs, 16 were sung by men. The results of text mining these 16 songs are below.
Top 5 words used in Precure songs sung by males
Kimi (you) – 41 times
Boku (I/me) – 20 time
Yume (dream) – 18 times
Me (eye) – 11 times
Shiru (To know) – 11 times
So, Precure songs representing the male characters are about the narrower world of "you" and "I." The Pretty Cure girls on the other hand, sing about a wider world of "Precure" and "everyone." Perhaps to an audience of young girls, the reason for this is that it not only creates a sense of these girls being a part of the Precure team, but also presents these male characters as the sort of "princes" they aspire to be with.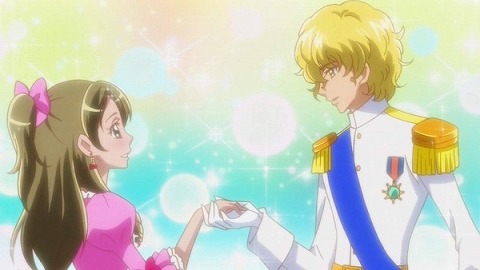 Through this text mining process, we are able to draw connections about the gender role reversal in Precure (casting girls as the heroes and boys as the romantic interests), or in other words the narratives of "the qualities of a Precure hero" and the "qualities of a Precure heroine". But, we'll just leave it at that for now.
What type of words are connected?
Next, let's take a look at a collocation of these words.
Below is a diagram mapping out the co-occurrence of the words featured in the 257 song lyrics. Looking at it, you'll be able to understand which words are related to each other and frequently appear together in the lyrics.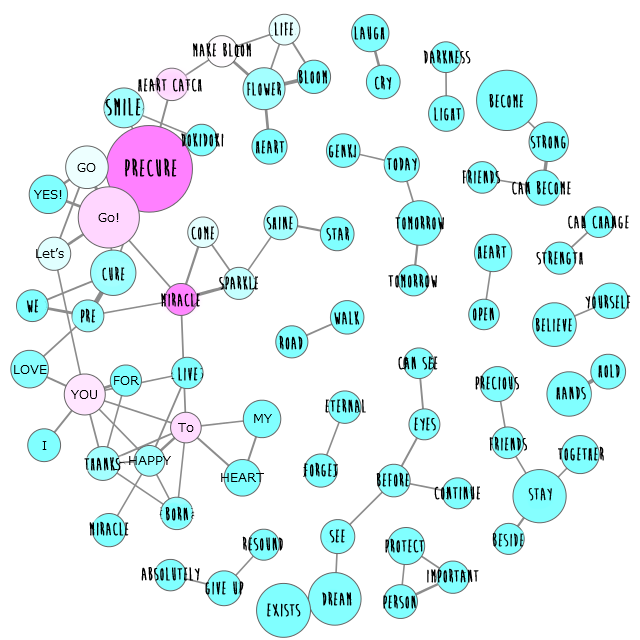 Translated and adapted from kasumi19732004's diagram
If you listen to a few of the Precure songs and look at the lyrics, you will be able to hear or see how the above diagram works in motion.
In the world of Precure:
You "hold" (tsunagu) someone's "hand" (te)
You "see" (miru) a "dream" (yume)
"Friends" (nakama) are "precious" (taisetsu) and "stay" (iru) "beside" (soba) you
Also, "believe"(shinjiru) in "yourself" (jibun)
And, "protect" (mamoru) the "people" (hito) "important" (daiji) to you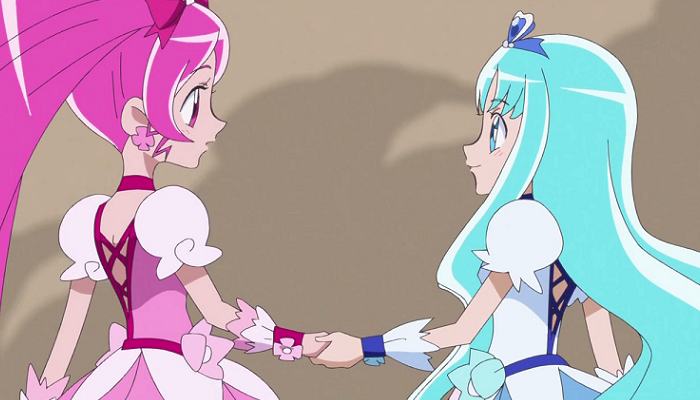 ---
Conclusion
The song most representative of Precure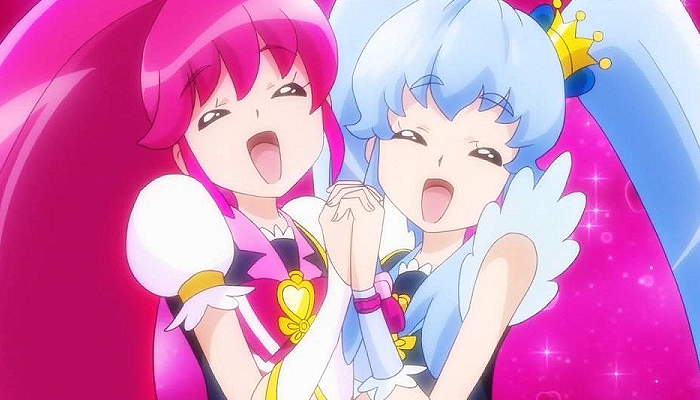 Which song best represents what Precure is about during it's 10+ years run? Wouldn't this be the song that contains the most words from the list of 150? If that is the criteria, the winner is… "Full Throttle GO GO!" from Yes! Pretty Cure 5 GoGo!. The 150 keywords appear a total of 46 times in this song. You could say that this is a model song and is packed full of the dreams of the young girls watching the series! Yes! Pretty Cure 5's opening theme "Pretty Cure 5, Smile GoGo!" also contains a fair amount of these 150 key words. You could say that perhaps it is within these song lyrics that our image of Precure today, and what it is about, is formed.
Afterword
Something that would be interesting to look at in the future would be how the themes and keywords of the song lyrics have changed from the earlier Futari wa Precure series to the more recent ones. My guess is that the more recent Doki Doki! Pretty Cure and Happiness Charge Pretty Cure! ones feature more words about "love" (ai).