In the first season of "K-On!" there is no romance unless you broaden the definition of the word completely. Despite this, the show manages to be hilarious and quite sweet at times. Here's how the plot allows for this: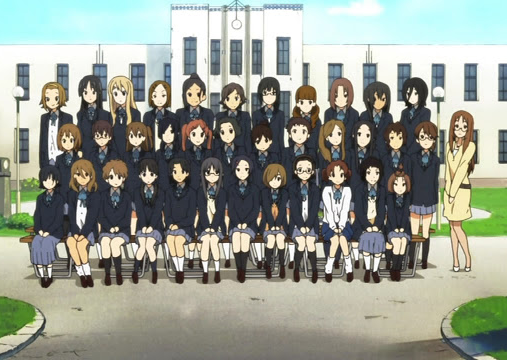 ---
There are no boys
This anime takes place primarily at the Sakuragaoka Girl's High School. I don't believe there are any male characters other than the principal and he gets virtually no screen time whatsoever. This is not to say that all relationships are heterosexual or that all kisses require boys. It merely shows that by reducing the number of potential kissing partners the plot quite realistically makes smooching unlikely.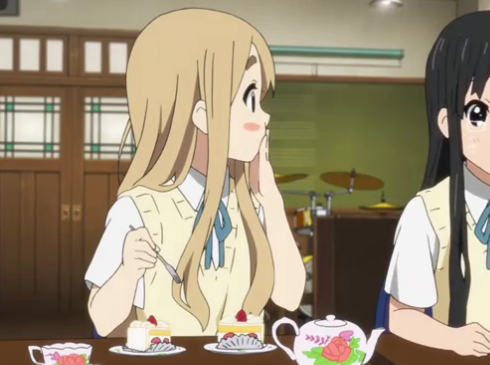 ---
The girls are kind of shy about romance
Even where any type of attraction exists, it's not pursued. For instance, the first song that Mio ever writes is actually inspired by what she observes about Mugi. Mugi's whole demeanor changes when she looks at Sawako and certain other girls. She never puts her feelings into words and she never tries to act on them because of her shyness. This keeps her from trying to find a girlfriend even though she's surrounded by girls 24/7. Even Mio and Ritsu have a closeness that borders on the romantic but if they ever feel like more than friends, they never say so outright.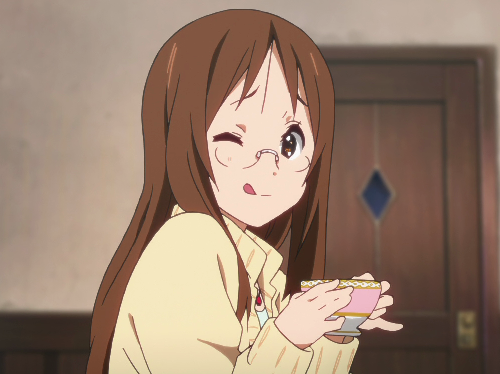 ---
Sawako sensei still has some morals
The first time Sawako appears in the anime she seems like the perfect role model. She's beautiful, well-mannered and sweet. This is a well crafted lie. Sawako has an inner wild child that does not follow the rules. She occasionally acts just a tad inappropriately with the Light Music Club by changing them into embarrassing maid costumes and at times seems about to cross a line with them into more intimate territory. Thankfully, she is still their teacher and she remembers that well enough not to act too raunchily.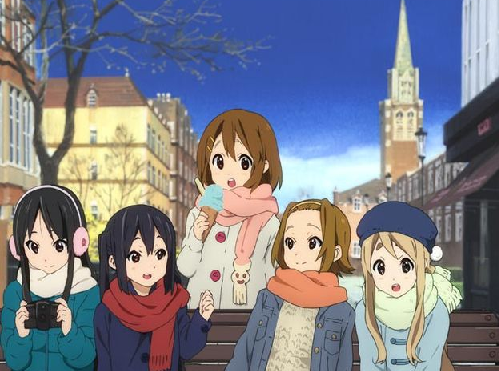 ---
They have other adventures to keep them busy
The Light Music Club is always up to something. They've done part time jobs together, gone on vacations and a host of other fun activities. As wonderful as it is to be in love, adventuring takes up a whole lot of time!
---
It really is all about the music
The whole point of this anime is the music. If you look at the gear the girls have, those are actual top-notch instruments they're playing. The brand names are authentic. As a new band, it's understandable that they focus on getting better (and cake, because they have an endless supply). Perhaps this would be different if they were no longer in school and up to their ears in groupies but at this stage they have their instruments rather than kisses on their minds.