---
Goku Is That You?
---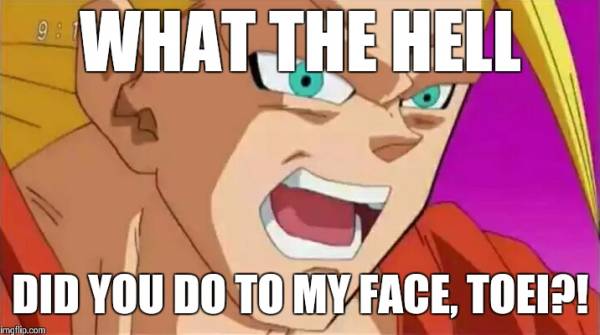 Source
It seems like Toei decided to give Goku a bit of a makeover, resulting in a rather goofy-looking Saiyan. The internet went wild, and comparisons between the older Dragon Ball Z series versus Dragon Ball Super became a hot topic.


---
Not Quite Dragon Ball Super
---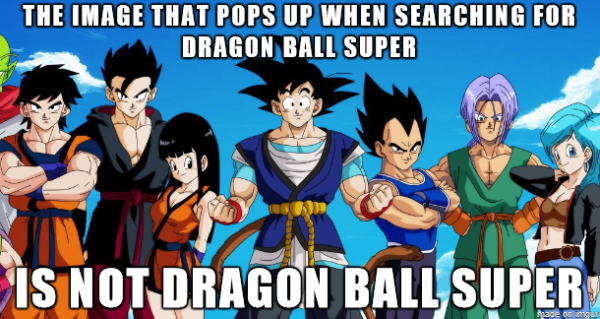 Source
This is one of those anime memes that could not be any more truthful. I seriously struggled to find Dragon Ball Super memes that showed the actual characters from the show. Perhaps, it may have something to do with the new character designs which has caused such a fuss.


---
Take That Naruto Fans!
---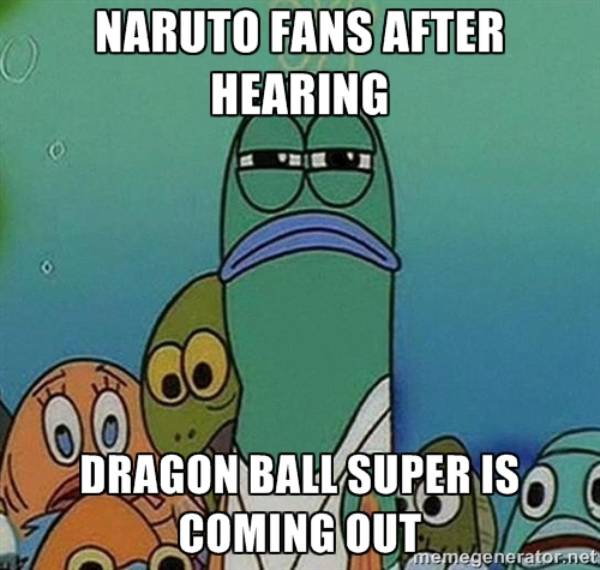 Source
We all know that there's a bit of rivalry between Dragon Ball and Naruto fans. Both camps believe that they've got the better series. So it's pretty obvious that Naruto fans weren't too happy when Dragon Ball Super came out... before Naruto Super.


---
Seething Rage
---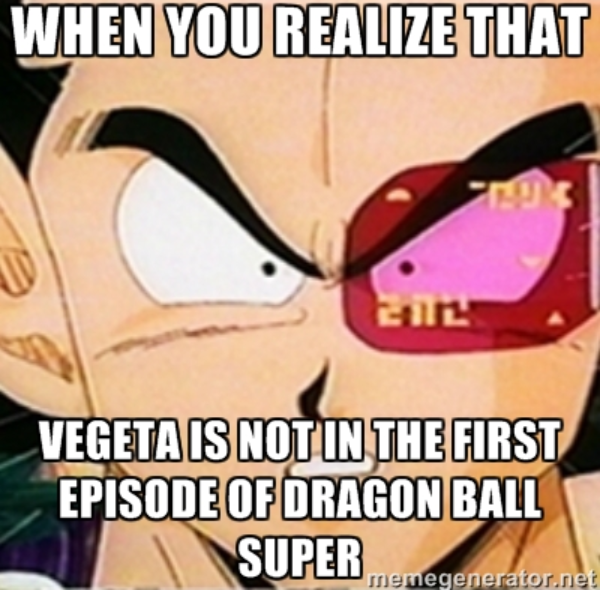 Source
Vegeta is a mainstay of the Dragon Ball series and a fan-favorite. Some folks were shocked that he didn't appear in the first episode of Dragon Ball Super. Therefore, the subsequent nerd rage was inevitable.


---
The Quality of the Animation is a Sticking Point
---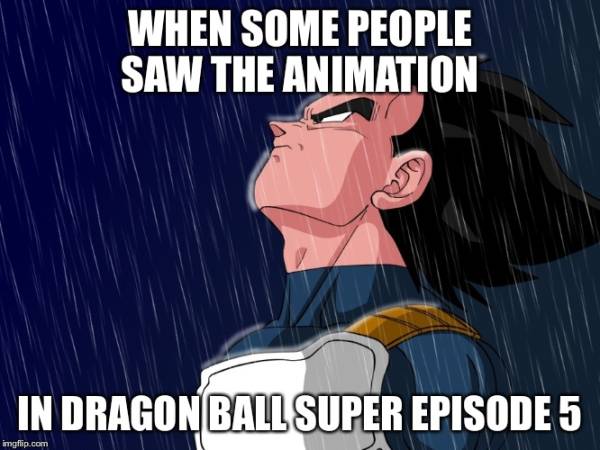 Source
Episode 5 of Dragon Ball Super was incredibly controversial, mainly because of the poor animation quality. YouTube, along with many forums and blogs across the web, went into critical meltdown due to this issue. But on the positive side, at least that horrific episode birthed a gazillion new Dragon Ball Super memes.


---
MS Paint, Really?!?
---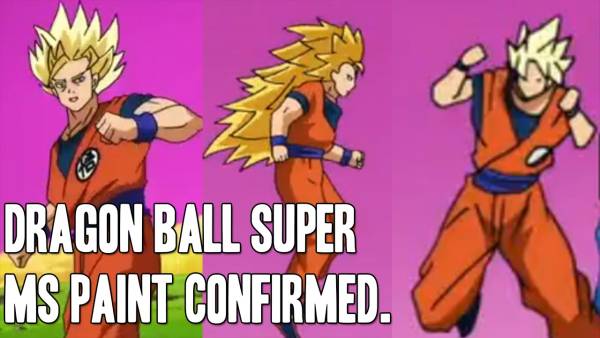 Source
Some fans and detractors of Dragon Ball Super went into hyperdrive mode. The Dragon Ball Super memes came out thick and fast, such as this one. It's apparent that those animation frames are unfinished or rushed. But does anyone truly believe that a studio such as Toei would use MS Paint?!


---
The Fans Have Spoken
---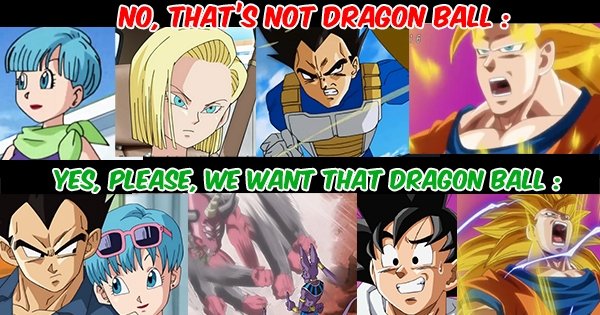 Source
I'll admit that I too prefer the older character designs to those of Dragon Ball Super. Nevertheless, this doesn't detract from the fact that it's still a fun series to watch. Other fans are a lot more vocal though, and they've used Dragon Ball Super memes such as this one to show what they want and don't want.


---
Lord Beerus has a Sunny Side
---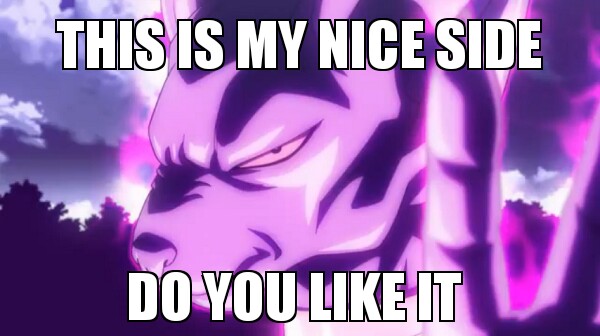 Source
Enter Lord Beerus, the God of Destruction. He resembles a cat combined with an ancient Egyptian deity. Furthermore, he is incredibly powerful and more than a challenge for Goku. During his off days, he enjoys destroying entire planets. This is one of those Dragon Ball Super memes that exposes his more pleasant side.


---
Beerus Wants His Pudding
---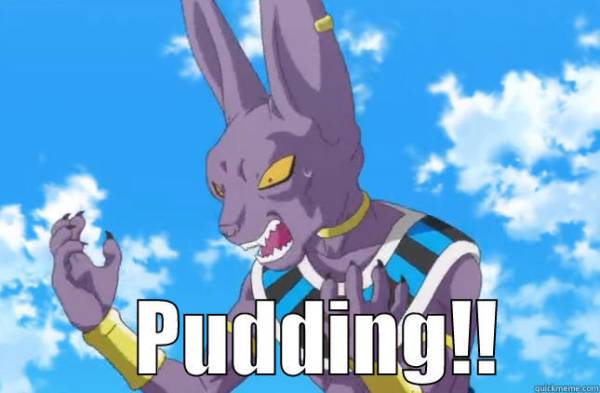 Source
Deep down, Lord Beerus is just a kitty who wants his pudding. He absolutely loves the stuff and can't live without his daily fix. Quick, get him his pudding! We don't want him destroying another planet out of sheer kitty rage.


---
Beerus Loves His Food
---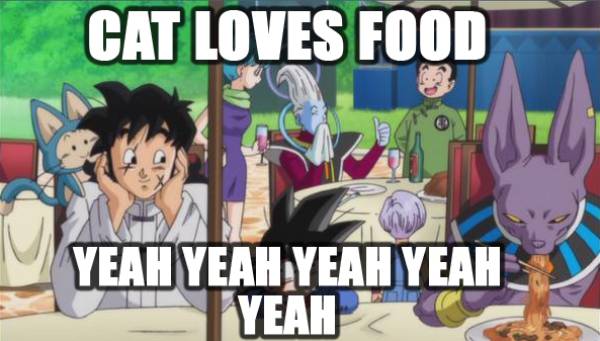 Source
It's blatantly obvious that Beerus has an insatiable appetite that's not restricted to pudding. This is one of those memorable Dragon Ball Super memes. I particularly like how Yamcha is eyeing out Beerus as he gobbles up his lunch.


---
It's Lonely At The Top
---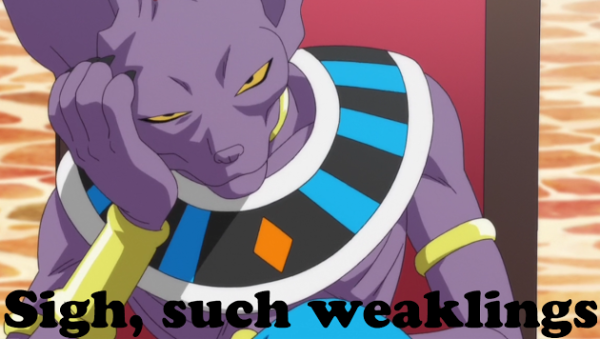 Source
This Dragon Ball Super meme says speaks the sad truth. Few can hold their own against the baddest cat in town. It's become an almost trivial matter for Beerus to become disenchanted with his opponents in the Dragon Ball Super TV series.


---
Wishful Thinking
---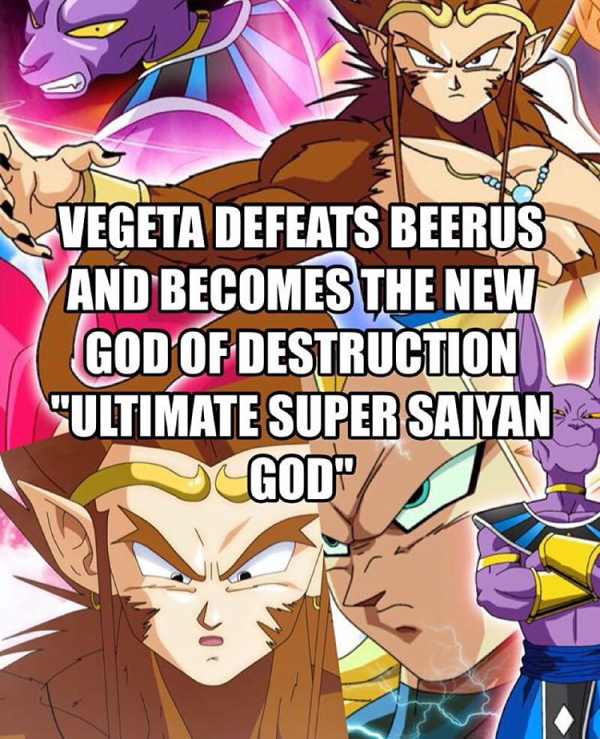 Source
Anime memes often convey some of the things fans desire to see in a particular series. In this case, there are those that would like to see Vegeta usurp Beerus from his position as God of Destruction. However, considering that Vegeta doesn't have the best track record in taking on those more powerful than him, this is a dream that will probably never come true.


---
The Dream Team
---

Source
The bad news is that we don't always get the tag-teams we want to face off against each other. Fortunately, fans can let their imaginations run wild through Dragon Ball Super memes like this.


---
The Waiting Game
---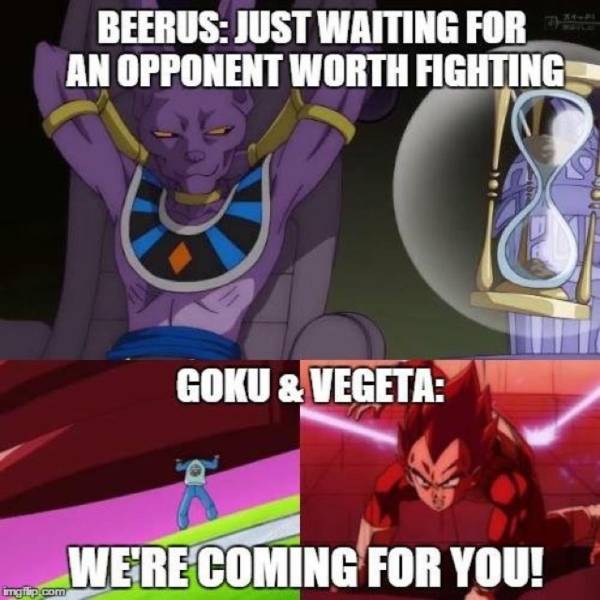 Source
Could Beerus be a bit too confident? After all, Goku and Vegeta make a formidable team whenever they join forces. The Dragon Ball series, including Dragon Ball Super, is all about the relationships and team work between the characters.


---
You Just Crossed the Line Kitty!
---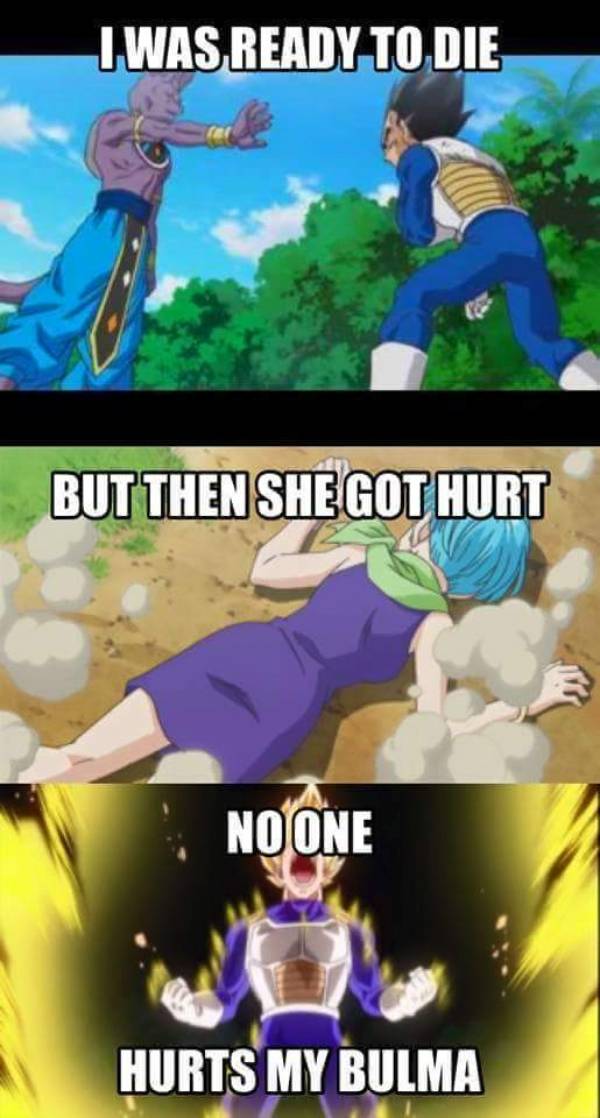 Source
One endearing trait of Vegeta is how much he cares about Bulma. If anyone hurts her, he'll go "Super Saiyan" on them in record time!