---
Do you have favorite jokes in anime?
---
It never fails--no matter the series or the genre, anime fans are always able to come up with genius jokes that reflect the best moments in every anime series. However, there are always those few that just stick out in the crowd. Whether they are fan made, or just jokes pulled straight from the dialogue of the series itself, here are 30 great jokes from general mainstream anime!


---
Filler episodes...
---
---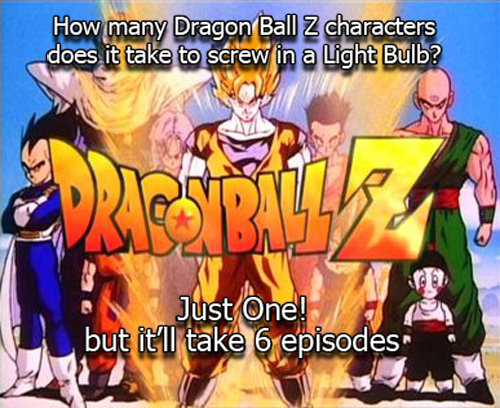 (Source)
Filler episodes are the bane of every action anime's existence. Episode after episode, it's like the anime doesn't progress. But, finally--there's one breathtaking episode that reminds us why we started watching the anime in the first place.
Also, Krillin will probably die in the process of screwing in the light bulb.
---
He definitely won't get wet!
---
---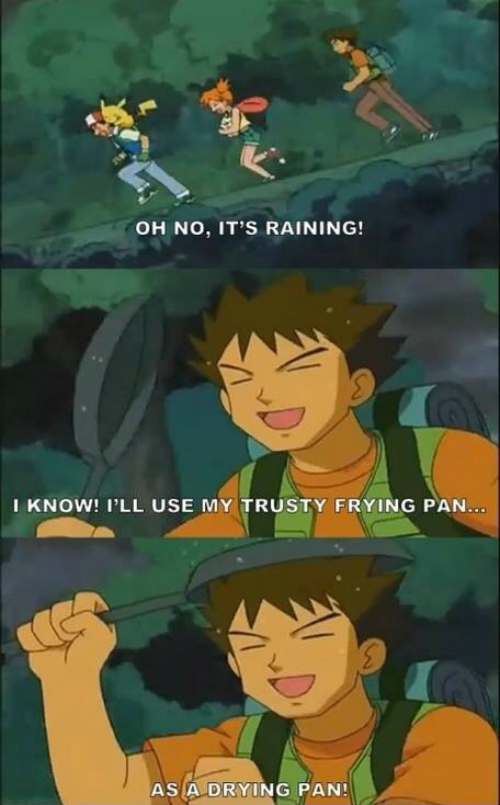 (Source)
That little frying pan is the perfect umbrella for any rainy day! Unless, of course, you have an umbrella. In that case, it might be better to use the umbrella.


---
A hit TV show!
---
---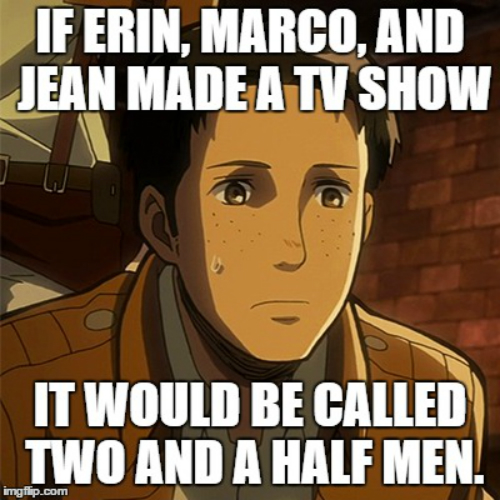 (Source)
Two and A Half Men, the hit TV show, starring Marco Bott as half of the man. Bless his little heart.


---
The tastiest food around
---
---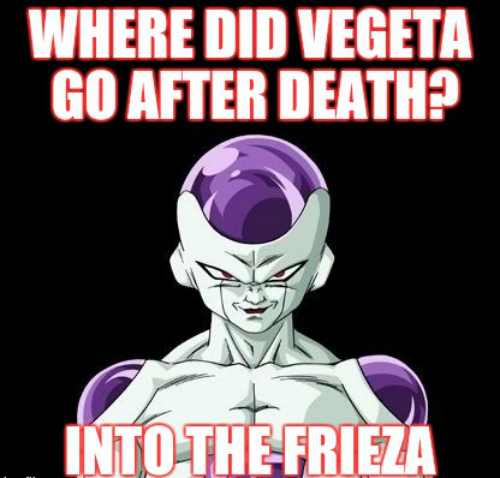 (Source)
It must be a pretty powerful freezer! He was looking for the Nappa cabbages.
---
Are these noodles meaty?
---
---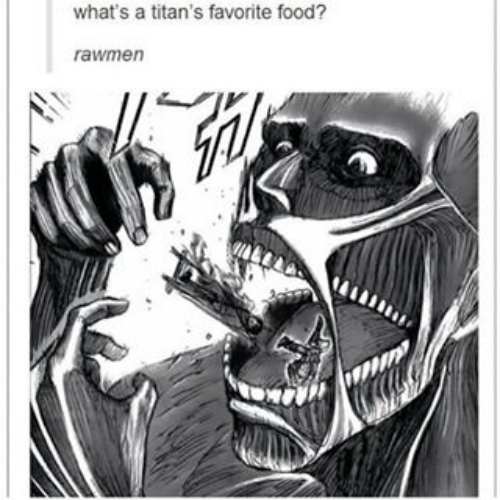 (Source)
I definitely wouldn't want to try any of that ramen! I like mine with noodles that don't resemble human flesh.


---
Gotta catch 'em all!
---
---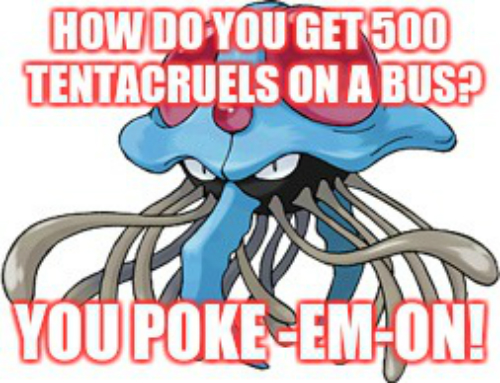 (Source)
Watch out for their tentacles when you poke-em' on! They might sting you!


---
Do you get it?
---
---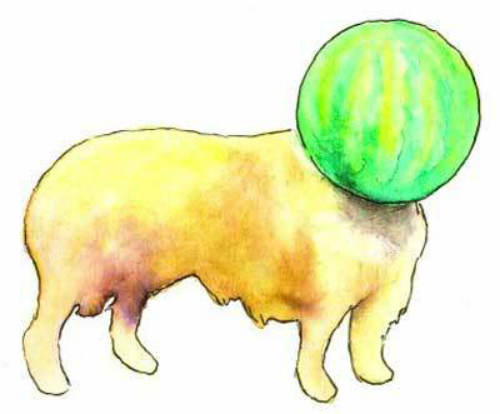 (Source)
If you mix a melon and a collie, what do you get? The Melancholy of Haruhi Suzumiya! This series is known to be funny with bits and pieces of science fiction thrown into the mix. It's definitely worth a watch! The only melons in this anime belong to buxom beauty Mikuru Asahina!


---
Is it too soon for these jokes?
---
---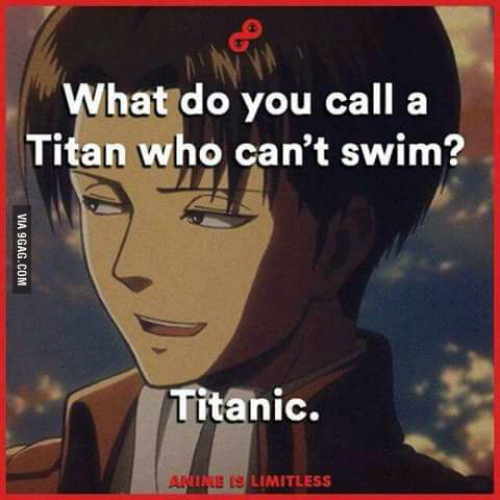 (Source)
He can't swim--he's going down! Imagine the size of that tidal wave.


---
They're comfy!
---
---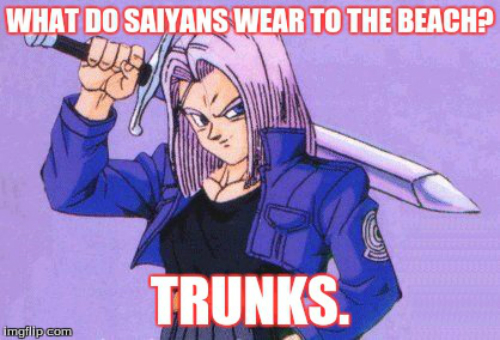 (Source)
The amount of puns that come out of the characters from Dragon Ball Z are ridiculous--ridiculously funny!


---
Azabu-mooban, Tokyo
---
---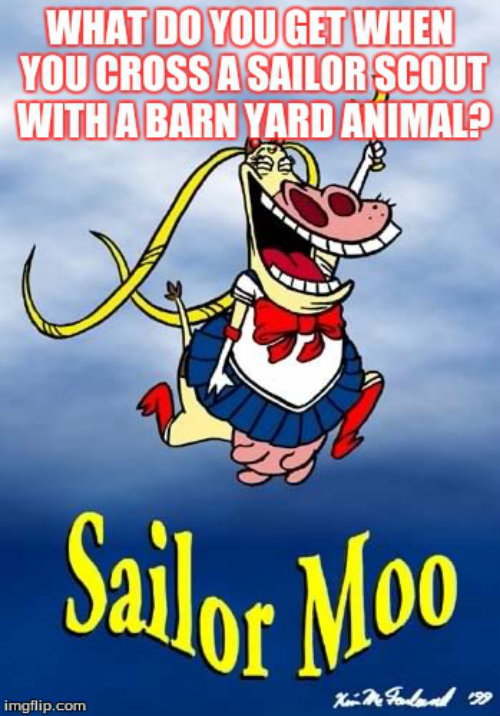 (Source)
Sailor Moon takes place in a small district of Minato, Tokyo, Japan called Azabu-Jūban. You can visit it in real life, too!
"I am Sailor Moo, and in the name of all cattle, I will punish you!"


---
Obsessed
---
---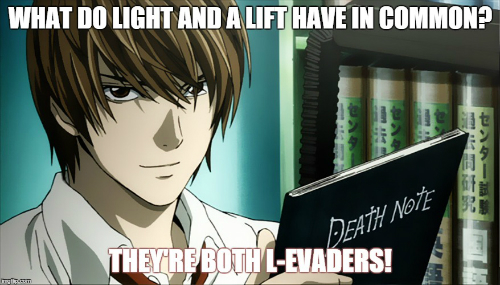 (Source)
Well, at least one of them is guaranteed to let him down. If it didn't, he'd have to use the stairs!


---
Choo choo!
---
---

(Source)
I hope he just punched the ticket and not the passenger holding it! Otherwise, they might be orbiting the earth.


---
Be careful! It might pinch!
---
---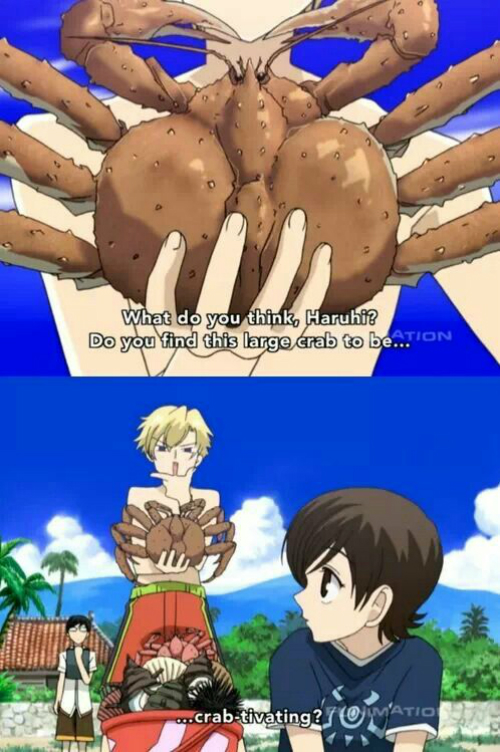 (Source)
I hope Haruhi doesn't get crabby with him for that pun! He's just trying to make her smile.


---
Such beautiful music
---
---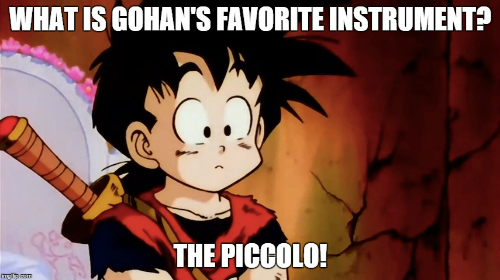 (Source)
They should start a band! If only Piccolo would agree.


---
One of these things is not like the other
---
---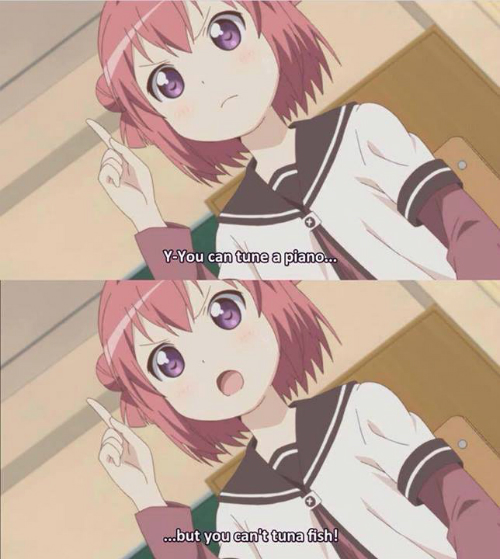 (Source)
This random pun just lights up the life of the audience. Yuru Yuri is filled with silly and lighthearted puns, and this is just an example of one of them!


---
Is it decaf?
---
---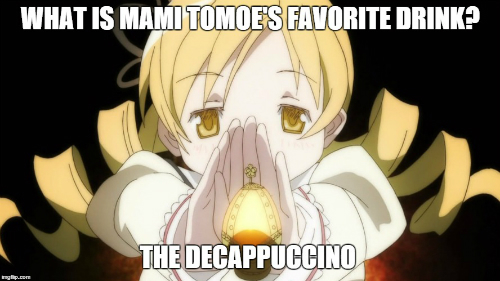 (Source)
It must taste a bit like cheese, considering it's Charlotte's favorite! And if Charlotte doesn't get what Charlotte wants...she gets pretty snappy.
Literally.


---
I can't afford it...
---
---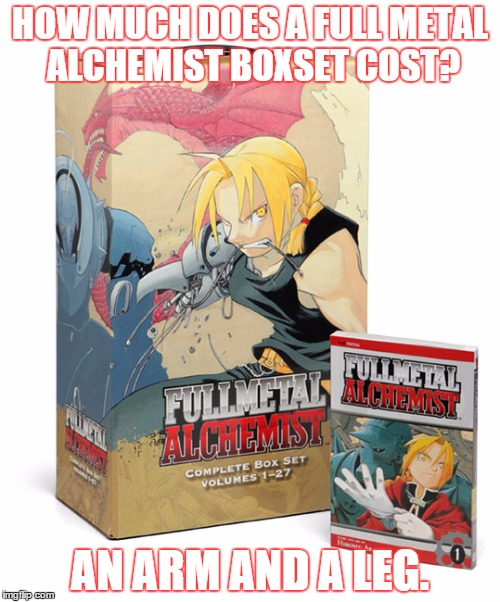 (Source)
It's such a risky buy. I know Edward Elric gave up his limbs just to afford it!


---
Just one piece?
---
---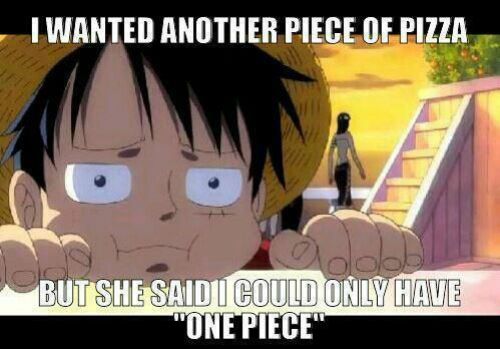 (Source)
One Piece is never enough to fill me up...it's a good thing there's over 700 episodes. That's probably enough to fill my appetite!


---
What's the prize?
---
---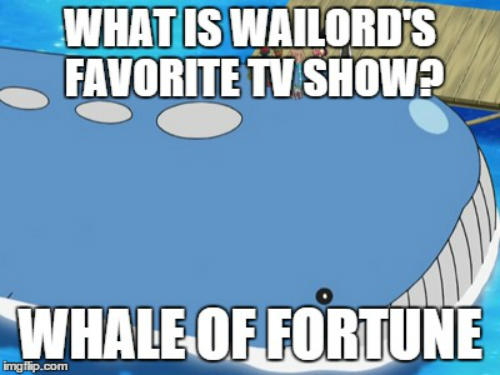 (Source)
Take a step up and spin the whale! If you don't win--everything whale be alright!


---
My best subject is watching anime
---
---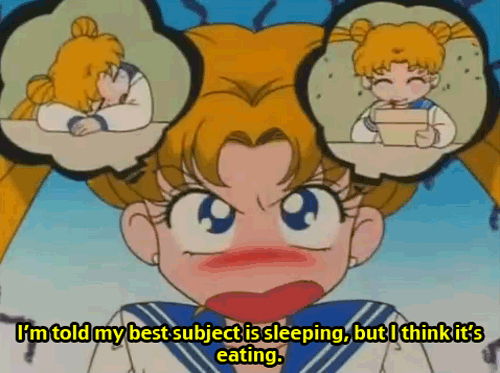 (Source)
Usagi Tsukino is probably one of the most relatable characters out there. I'm sure most of us would rather sleep or eat as a school subject than math or science! So much easier--and much more relaxing!


---
RIP extraterrestrial life...
---
---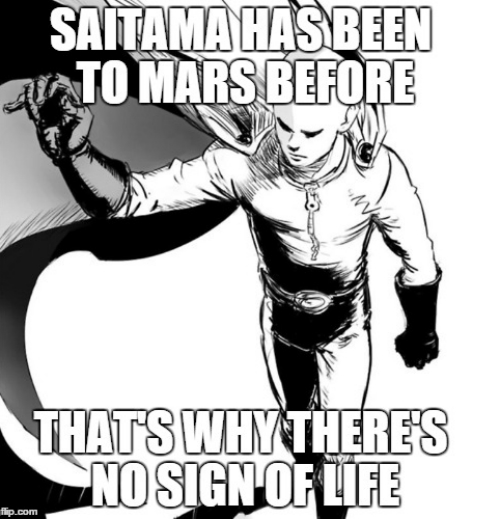 (Source)
It's no wonder aliens don't come to our planet! Someone like Saitama must be out there somewhere, keeping the Earth safe from harm.


---
Oh Yeaaah!
---
---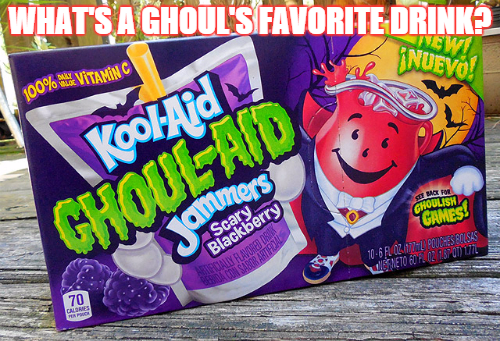 (Source)
Now featuring the new flavor: human blood! Made especially for Ghouls around the world.


---
Poke-puns are golden!
---
---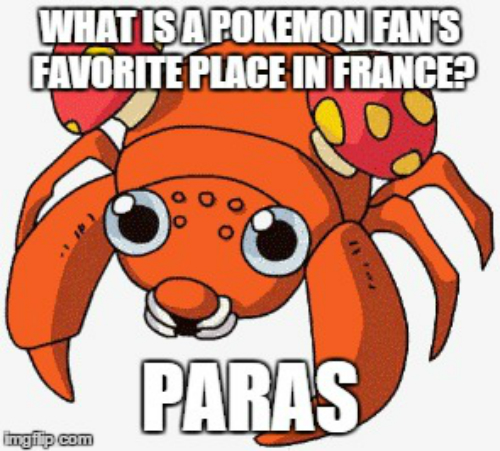 (Source)
There are so many Pokemon puns that I can't even count them all--just like Ash can't catch 'em all!


---
But you Ken try!
---
---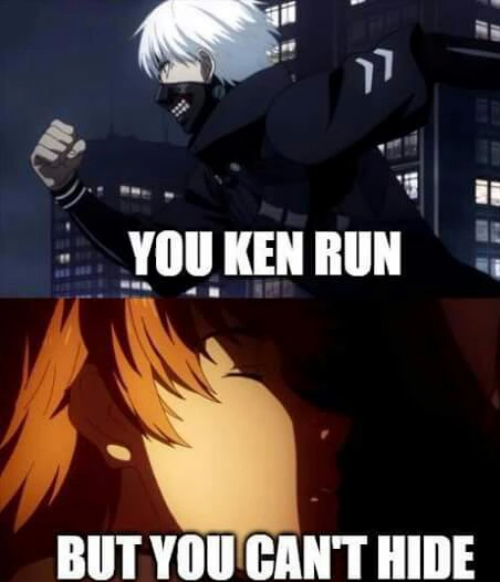 (Source)
Hide will always find Kaneki. That's what being best friends are for, after all!


---
Their jokes have hit rock bottom
---
---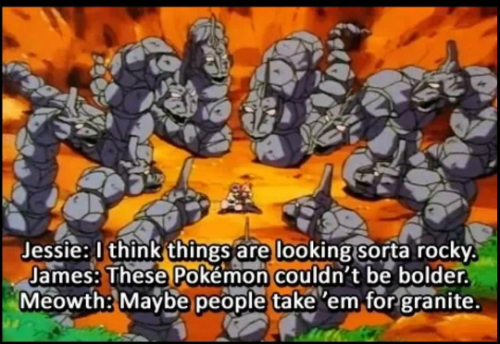 (Source)
Team Rocket is an organization filled with hilarious and wacky members who make great pretend geologists. However, their insight on the topic might be pretty rocky!


---
Misa: I would never dream of a world without Light!
---
---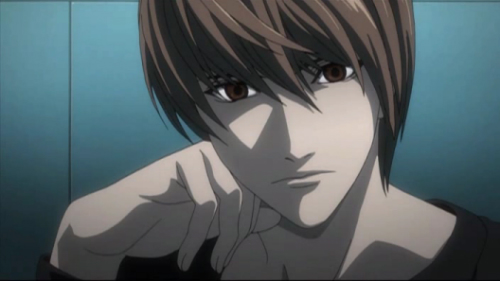 L: Yes, that would be dark.
(Source)
---
Genos nose best!
---
---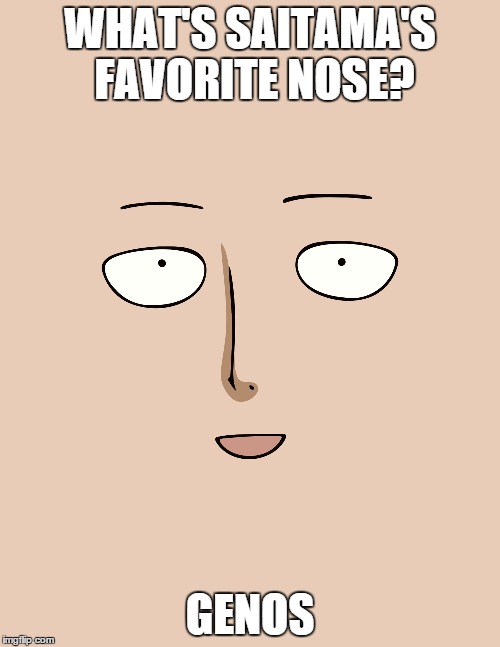 (Source)
No matter whether Saitama wants to admit it or not, without Genos, he wouldn't be anything but an unofficial superhero!


---
What a birch
---
---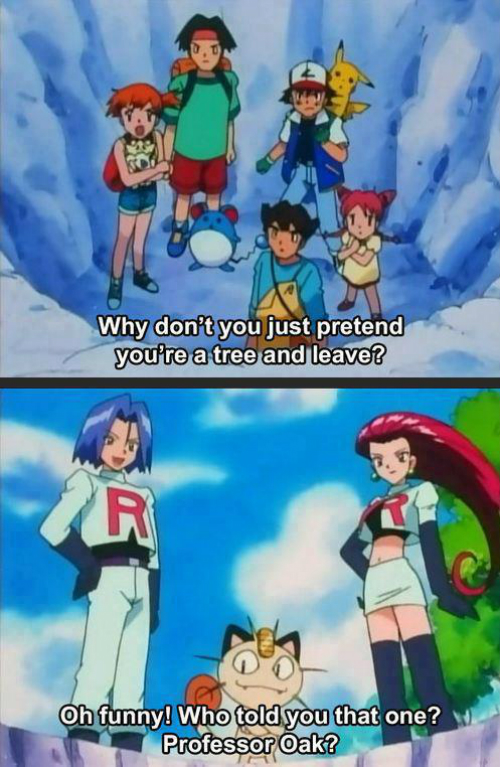 (Source)
It could have been any of the professors, really. Sycamore, Juniper, Rowan, Elm, or Birch... They're all named after trees!


---
He used to be so cool...
---
---


(Source)
Tentacruel believes his name doesn't define him, but Tentacool thinks otherwise.


---
I wonder where she dries them?
---
---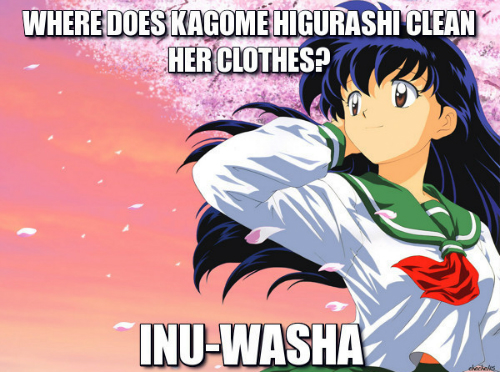 (Source)
She's got the best washing machine around--Inuyasha!