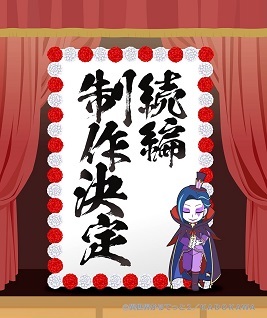 The 12th and final episode of the second
Isekai Quartet
anime season ended with an announcement on Wednesday that a sequel for the anime series is in production.
Synopsis
Despite completing all the tasks given to them, Ainz Ooal Gown, Tanya Degurechaff, Kazuma Satou, Subaru Natsuki, and the other members of Class 2 are surprised to find out that their role as students is far from over. With no means of returning home, the class of eccentric personalities is still mysteriously stuck in the unfamiliar world. Although, as they are becoming quite fond of each other, spending more time together does not sound that bad.
With the unexpected arrival of new transfer students, the comedic antics of our beloved characters continue to grow. Thus, their bizarre yet nonchalant school life continues. [Written by MAL Rewrite]
Isekai Quartet
is a chibi-style crossover between the
Overlord
,
Kono Subarashii Sekai ni Shukufuku wo!
(
KonoSuba: God's Blessing on This Wonderful World!
),
Re:Zero kara Hajimeru Isekai Seikatsu
(
Re:ZERO -Starting Life in Another World-
), and
Youjo Senki
(
The Saga of Tanya the Evil
) franchises.
Directed by
Minoru Ashina
(
Re:Petit kara Hajimeru Isekai Seikatsu
) at
Studio PuYUKAI
, the first season aired in twelve 12-minute episodes in Spring 2019. Crunchyroll simulcast the anime with subtitles while Funimation streamed an English dub.
The second season, which also features characters from
Tate no Yuusha no Nariagari
(
The Rising of the Shield Hero
) and
Shinchou Yuusha: Kono Yuusha ga Ore Tsueee Kuse ni Shinchou Sugiru
(
Cautious Hero: The Hero Is Overpowered but Overly Cautious
), began airing on January 12. Crunchyroll streamed the show as it aired in Japan. Funimation also streamed an English dub.
Source:
Official Twitter
Isekai Quartet 3
on MAL

RSS Feed