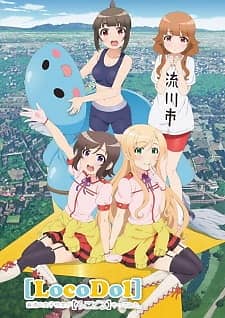 A new OVA for the idol girls series
Futsuu no Joshikousei ga [Locodol] Yatte Mita.
has been announced on the anime's official Twitter. The news was first given at the 2nd Early Summer Nagarekawa Festival which took place at the Differ Ariake Arena in Tokyo today, and consisted of live events including the main cast of the anime.
Locodol
is written and illustrated by
Koutarou Kosugi
. It was first published in Ichijinsha's
Manga 4-Koma Pallete
magazine in its October 2011 issue. The series depicts the struggles of high school student Nanako Usami and her senpai, Yukari Kohinata as they come to work as the town's local idols known as the Nagarekawa Girls.
The first season aired in Summer 2014 with 12 episodes. An extra episode,
Nagarekawa, Annai Shite Mita.
, was bundled with the anime's first Blu-ray/DVD volume on September 24, 2014.
Source:
Official Tweet
Futsuu no Joshikousei ga [Locodol] Yatte Mita. OVA
on MAL

RSS Feed