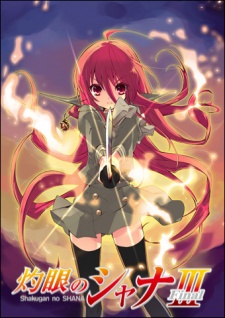 According to Dengeki Bunko Magazine,
Shakugan no Shana III
will start this autumn. It will be the final season of Shana anime series.
Source:
Scan of Dengeki Bunko Magazine
Update on August 1st
According to Dengeki Bootleg mail magazine, the final 22th volume of Shana novel will be released on October 10th.
Source:
Dengeki Bootleg vol.119

RSS Feed