---
The new Dragon Ball Super opening will take you on a stroll through memory lane!
---
The last Dragon Ball television series ended 18 years ago, but it has been brought back to the small screen with Dragon Ball Super. The show may be difficult to watch overseas, but the Dragon Ball Super opening is available on tons of video sharing sites, allowing fans to satiate their Dragon Ball cravings!
---
Let's review the Dragon Ball Super opening, scene by scene!
---
The Dragon Ball Super opening begins with Goku spending time with his family. The camera then pans out to a wider shot, showing regulars like Master Roshi, Yamcha, Tien, Chiaotzu, Pu'ar and Oolong sitting on a hill watching Goku and his family run by them. This is followed by a transition to a scene where Vegeta is training with Trunks while Bulma watches from close by.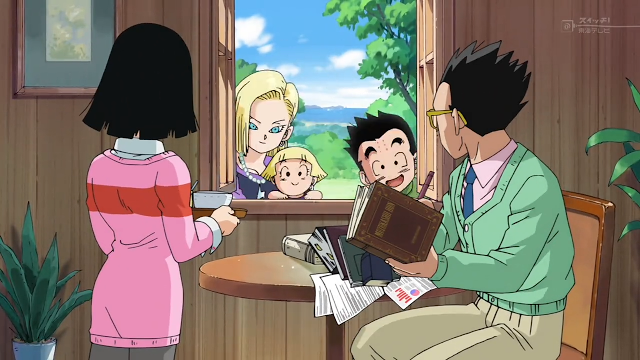 The last scene of this first section has Gohan reading a book while Videl serves him tea. In the background, we see Mr. Satan chasing after Majin Buu as Android 18, Kuririn, and Marron pop into the screen. All of this is to show the peaceful times Goku and the rest of the gang are currently enjoying... peaceful times that will most surely come to an end soon!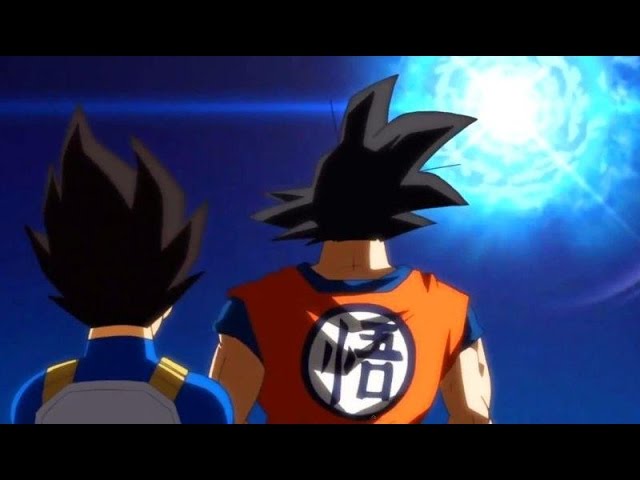 The smiles from the first bit of the Dragon Ball Super opening shift to serious facial expressions. Vegeta and Goku are headed towards a swirling vortex, which transitions over to the appearance of Beerus and Champa, along with their partners Whis and Vados.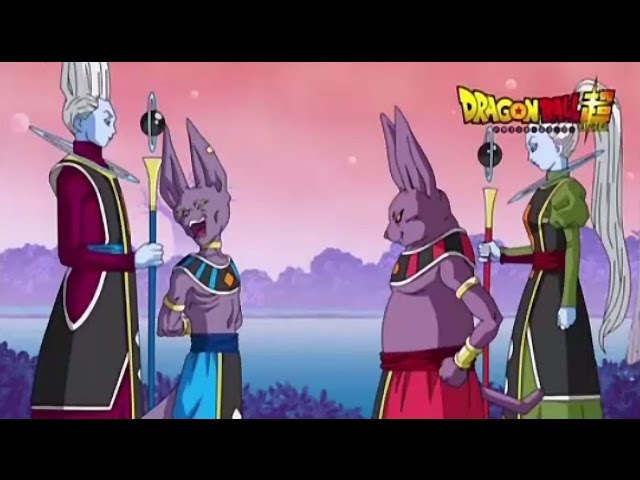 This is where the Dragon Ball Super opening really starts to ratchet up the action. Vegeta, Goku and Gohan can be seen easily handling a trio of Ginyu Force wannabes. In typical Dragon Ball fashion, the fighting is immediately brought to a halt in order to show the heroes of the story power up to Super Saiyan mode.
The Dragon Ball Super opening then comes to an end by showing the iconic dragon flying in the sky alongside all of the characters, who then all pose together. What would a Dragon Ball opening be without a dragon swirling through the sky and a group shot?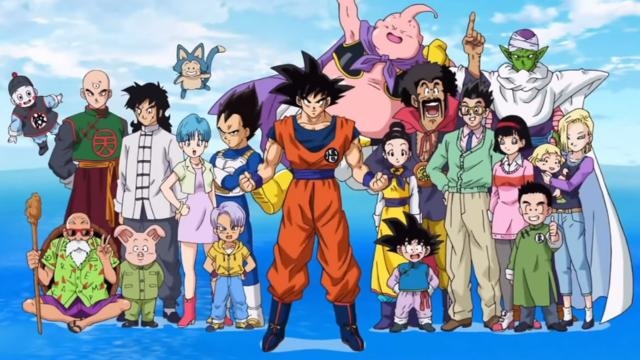 The visuals and possible story hints are only half of what make a good opening. The other half is the music created to accompany the visuals. In Dragon Ball Super's case, the song is a perfect fit. The Dragon Ball Super opening song's title is Chozetsu☆Dynamic! (Excellent☆Dynamic!), which is performed by Kazuya Yoshii. It's similar to the type of pop rock that has been used in openings in previous Dragon Ball series. The dynamic and peppy tune hits just the right notes to get viewers pumped up and ready to watch the show!
The lyrics are also straight forward. Beginning with "Let's start the continuation of the dream that was once interrupted" and ending with "An awesome story is waiting for us." Yes, yes it is.