Tokyo Ghoul Opening theme song


---
The Opening Song: Unravel by TK from Ling Tosite Sigure
---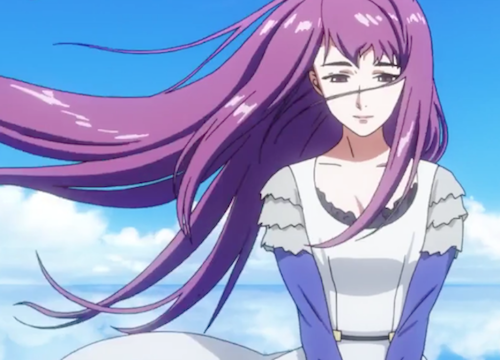 The opening of Tokyo Ghoul, Unravel by TK from Ling Tosite Sigure, is a emotional J-rock song that ranks on MAL's list of best opening songs of all time. Along with the typical synthesizer, drums, guitar, and bass, this song also makes use of violin, adding to the dark tone.
Ling Tosite Sigure is an indie mathrock band from Saitama, Japan. TK, the guitarist and vocalist is perhaps most well known for Tokyo Ghoul's Unravel, but the band itself is also known for providing opening themes for both seasons of Psycho-Pass as well as the movie.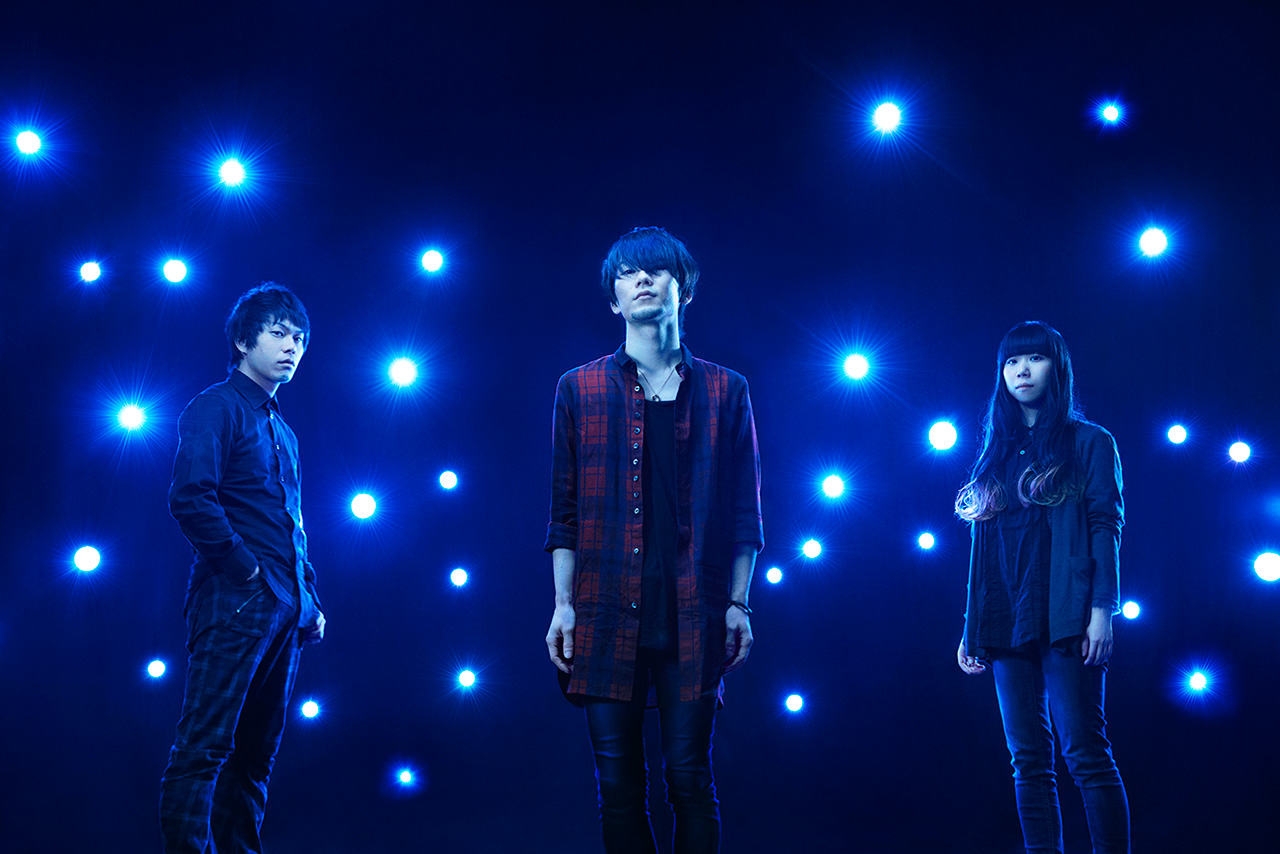 ---
The Opening Theme's Animation
---
The opening of Tokyo Ghoul encompasses the struggle Ken Kaneki faces as his life quite literally "unravels" around him in the face of his transformation. The song opens with the question: "Just who is it that exists within me?" which brings to mind Kaneki's questions of his own identity: is he a ghoul, or a human? The opening song then proceeds with a dreamlike quality, showing Kaneki, Touka Kirishima, and Rize Kamishiro (right) all standing on what appears to be a mirror reflection of the clear blue sky above them.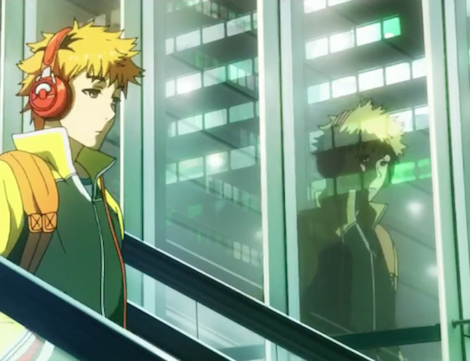 Then, suddenly, the image of Rize seems to shatter, the opening song picks up pace, and the view becomes one of the busy city scene of Tokyo. In the next sequence, the major characters of the series all walk through the city streets, accompanied only by their foggy reflections in the windows of buildings. This emphasizes the sense of isolation that all of the characters, ghoul and human, feel in modern-day Tokyo in the face of the ghoul crisis. These images of reflections are combined with lyrics that roughly translate to "You're breakable, unbreakable. Irrational, yet rational," again highlighting the contradictions in both Kaneki's individual existence, as well as the hypocrisies in both ghoul and human society that are dealt with throughout the anime.
The next sequence of the opening theme takes a turn for the surreal: the image seems to shatter again over Rize, and we see her ghoul kagune, normally a terrifying weapon wielded by ghouls to slay humans, shown as a burst of vibrant and beautiful colors. We also see Touka's kagune (below) portrayed as a similar sunburst of purples and reds, thus reinforcing the simultaneous beauty and deadliness of the ghouls in human society.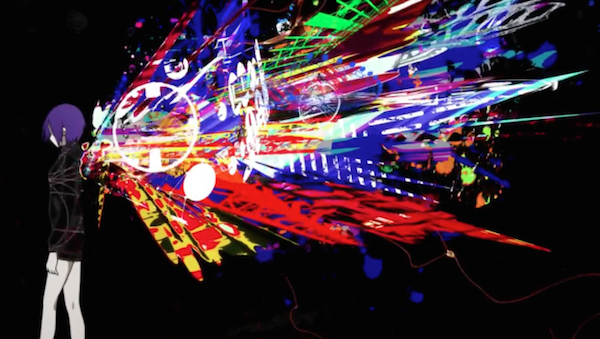 The final sequence of the opening theme shows a falling human Kaneki met back-to-back with his ghoul self, the bewildered and frightened expression on his human face contrasted with the vicious ghoul mask and red eye of his doppelganger (below).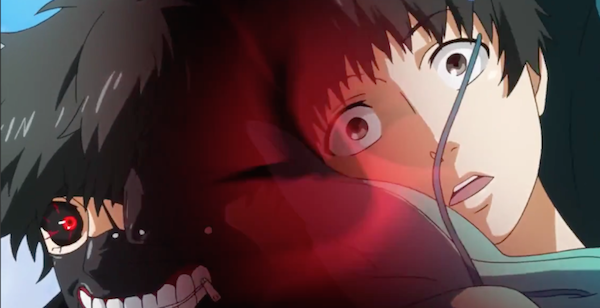 In a flash of red light, the scene abruptly switches to a white-haired Kaneki (below), staring stoically back at the viewer from the blue sky scenery from the beginning of the opening. The final words of the song are: "Please don't forget my image," which again brings to mind Kaneki's identity crisis as he is forced to find a middle ground between his human self and his ghoulish desires.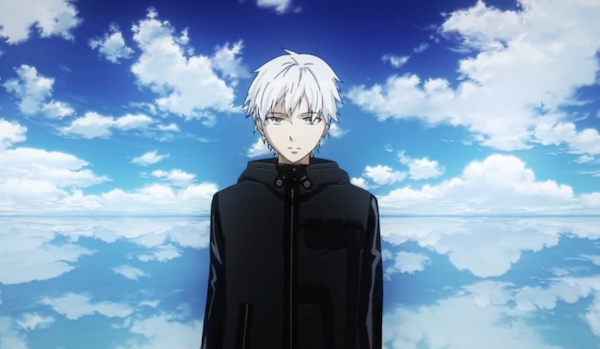 ---
Popular Covers of Unravel
---
Such a popular opening song can only mean one thing: thousands upon thousands of Youtube covers! Some of them have become so popular, they practically have as many views as the original!
Animenz- over 9 million views
Animenz cover unravel Tokyo Ghoul
In a departure from the other covers below, here's a piano instrumental cover of the opening theme song! It's beautifully played and arranged by Animenz, who kindly supplies the transcript for Unravel as well as other anime opening songs on his website.
Ilonka Obilinovic- over 9 million views
Ilonqueen unravel cover Tokyo Ghoul
This Youtube singer is famous for covering both anime songs and K-pop in Spanish!
PelleK- over 9 million views
PelleK Unravel cover Tokyo Ghoul
Per Fredrik "PelleK" Åsly from Norway is multitalented! He recorded the entirety of the instrumental in his cover of Unravel, as well as sang (and this song is no easy feat for guys). PelleK often does collaborations with other Youtube artists such as Raon Lee!
Raon Lee- over 6 million views
Raon Lee Unravel cover Tokyo Ghoul
Raon from Korea covers anime, K-pop, as well as mainstream Western hits. She recently provided the theme song for the character of Demonic Lancer for the Korean online game Dungeon Fighter Online!
Hatsune Miku- over 5 million views
Hatsune Miku dubstep remix Unravel Tokyo Ghoul
You might argue it's cheating to use a Vocaloid to cover this hard-to-sing song, but wait-it's also a remix! dj-Jo has made a dub-step remix of the song. While dubstep certainly isn't for everyone, it must be admitted that his mastery over Hatsune Miku's voice (which is easy to use but hard to perfect) is excellent.
Re:ply- over 2 million views
Re:ply unravel Tokyo Ghoul cover
The four (now three) piece Japanese indie band Re:ply covers TK's Unravel in a collaboration with keyboardist ryd. The vocalist Koyomin flawlessly hits the falsetto notes, as well as inserts some heavy-metal screams!
Bokosuka- over 2 million views
Bokosuka drum cover Tokyo Ghoul Unravel
Bokosuka from Japan made a flawless drum cover of the Tokyo Ghoul opening theme song. The video would have a higher viewcount, except it got deleted before. The re-upload isn't doing too bad though!
---
Tokyo Ghoul is a morally and emotionally engaging anime, and the themes represented in its opening are just a taste of all of the symbolism and messages throughout the show. So take some time to appreciate the intricate motifs featured in the anime, both in its opening theme, and in the episodes themselves!