---
Humble Beginnings
---
Black★Rock Shooter was inspired by one incredible character illustrated by Ryohei Fuke, also known as Huke, in 2007. He posted an image of this character on his blog. Ryo of Supercell saw it and created a song "Black Rock Shooter" based on it which featured popular Vocaloid Hatsune Miku. Then, Huke joined Supercell and provided illustrations for the music video of the song. It was then posted through the video sharing website Nico Nico Douga. Later, the music video became a hit, which then inspired a 50-minute Original Video Animation (OVA) based on the franchise which was released in 2010, under the direction of Shinobu Yoshioka. Two years later, an eight-episode anime series was made to expand the story in the OVA.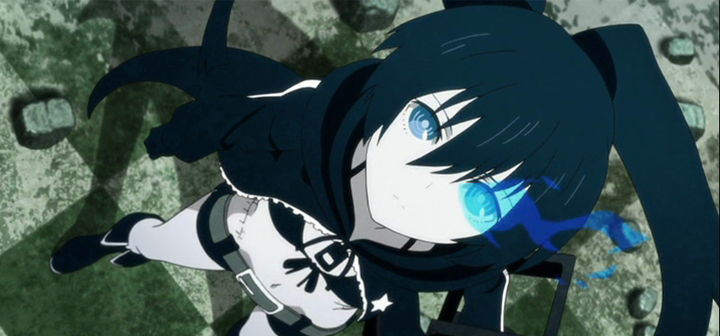 ---
Summary
---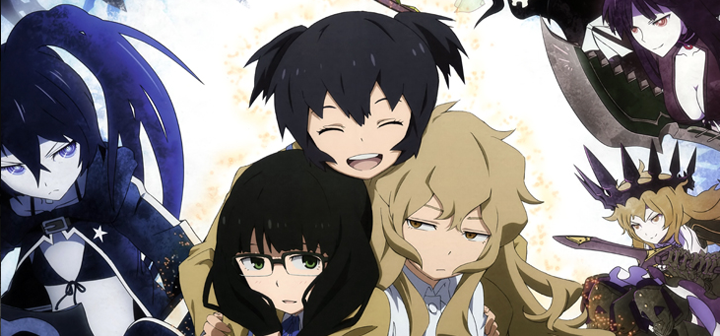 The Black★Rock Shooter anime series features main female character Mato Kuroi who enters middle school and befriends Yomi Takanashi. After Mato discovers that Yomi also likes her favorite picture book "The Tiny Bird and the Colors", they spent a lot of time with each other and their friendship grew. However, when they both entered their second year in middle school, they became separated as they were placed in different classes. They then start to meet other people and naturally grow apart. Meanwhile, in another world where their alter egos exist, beings carry the burdens and pains of their human counterpart from the real world and fight with other beings. A little girl dressed in black with beautiful blue eyes, Black★Rock Shooter goes to fight…
The anime adaptation focuses on the characters' stories and their emotional struggles and circumstances. It also shows their interaction with the other characters in the story. The anime adaptation also further explains the reason why their alter egos exist in another world and the reason why this world is filled with such hostility.


---
Music/Soundtrack
---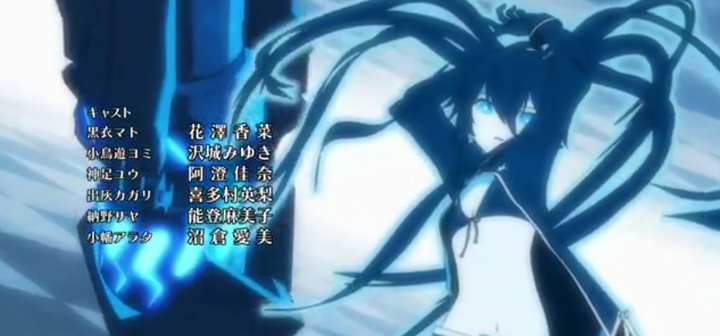 The song Black Rock Shooter with the vocals of Hatsune Miku was used as the opening theme for the anime series. After all, it was the inspiration of the anime in the first place. On the other hand, the ending theme Bokura no Ashiato was written and performed by Supercell with Koeda as their vocalist.
As for the music used in the series proper, the sounds used in the human world were calm and soft, while the sounds used in the other world were heavy in order to match the action packed fight scenes of the alter egos.


---
Anime series
---
The Black★Rock Shooter anime series is directed by Shinobu Yoshioka, written by Mari Okada, and with the CG battle directed by Hiroyuki Imaishi. It premiered on February 2, 2012 and aired its final episode on March 22, 2012.
If you are a big fan of the music video and OVA, the anime series is definitely a must watch. Also, if you are someone who likes to go for melodrama regarding hardships in life as well as friendship, you will not be disappointed with this anime.
The anime series expanded the story in the OVA into eight episodes and focuses on each character's emotional development. It also explains the existence of the other world and its connection to the human world. So even if you got a bit lost or confused with the OVA, watching the anime series would answer the questions and confusions that you had.
In addition, they have redesigned the characters and have introduced new characters which also play a vital role in the development of the main characters and in the progression of the series. The new characters include a school counselor, Saya Irino, Yomi's childhood friend, Kagari Izuriha, and the captain of the basketball club, Arata Kohata. A new alter ego, Chariot, also appears in the anime adaptation.
Insane Black★Rock Shooter also makes her appearance in the series as the main protagonist.
You might be surprised that it only has eight episodes as other anime series usually have eleven, twelve, or thirteen episodes. However, each episode in Black★Rock Shooter has depth in them, compared to other anime series out there. It also goes to show that you don't really need to have a long story for a series to be interesting. Each episode contains lots of mysteries that make you keep guessing what's going to happen next.


---
Theme/Message
---
As mentioned above, the story focuses on the development of the characters. It shows us the different emotions and behaviors which the characters feel and go through, such as rejection, guilt, possessiveness, and self-doubt. When you watch this anime, be sure that you are ready for a psychological roller coaster ride.
It also gives the message to viewers that we all have different pains. Other people may give up or run away from their problems, however, escaping reality does not really solve any problem. Instead, with our own efforts and the help of other people who are close to us, we can definitely overcome any kind of struggle that comes in our lives no matter how difficult it may seem at times.
This is also the message in Mato and Yomi's favorite picture book, "The Tiny Bird and the Colors", where the bird enjoys the happiness and pains in life. Despite being at the end of its life, it could still remember the colors of life and the different emotions which they represent. In the Black★Rock Shooter anime adaptation, the colors mentioned in the book were the theme colors of the alter egos in the other world. The mentioned colors and representation include, "blue of tears" (Black★Rock Shooter), "red of anger" (Black★Gold Saw) and "orange of smiles" (Strength).


---
Art
---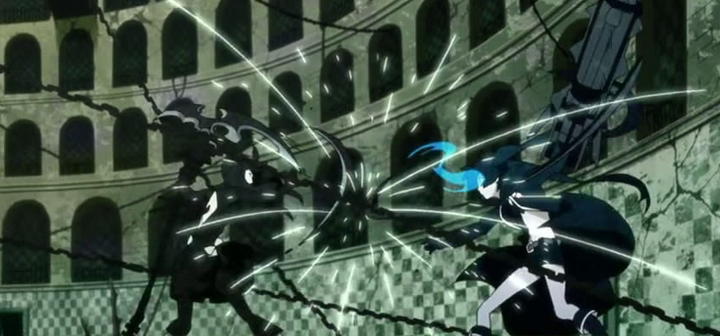 The Black★Rock Shooter anime series is produced by Ordet with the CG production done by Sanzigen. It is no doubt that the unique visuals and the use of CGI effects in the anime series are some of their strongest aspects. They used dark themes and the fight scenes were well executed. The backgrounds were also very detailed.
In fact, their art has even earned them numerous awards, including one from the 65th Motion Picture and Television Engineering Society of Japan 2012 for technical achievement in broadcast animation.


---
Who should watch Black★Rock Shooter?
---
If you are someone who likes to watch an anime series filled with unique visuals, the kind that does not stick to the norm, and is filled with intense and great action scenes by female characters, Black★Rock Shooter is the perfect anime for you.
If you have a thing for cool and mysterious girls, then you will definitely fall for the titular character Black★Rock Shooter and the other alter egos in the other world.
Also, if you are into stories of hardships and friendships, this anime series will surely tug at your heartstrings.
Sci-fi themes and dark themes are also present in this anime series, so if you are a fan of that, it would be another reason why you need to check this series out.
Moreover, if you have gotten tired of some anime series in which some episodes feel too rushed or stretched, Black★Rock Shooter is not like that. Having only eight episodes, this unique anime series never has any dull moment. Each episode in the anime series is filled with the needed action and story to satisfy you.
So if you have those kinds of taste, put Black★Rock Shooter on your must watch list!


---
Similar Anime
---
If you have enjoyed watching Black★Rock Shooter and would like to see other series which have similar themes, the following anime series are just what you need!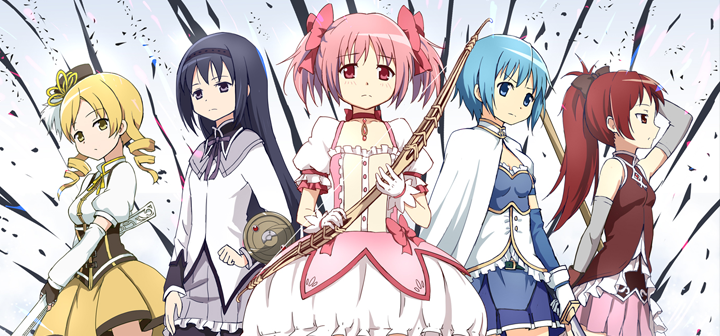 Similar to Black★Rock Shooter, this anime also has a dark theme and another dimension in which battles are fought. Both series also show school life and friendship. They also have story lines that tend to focus more on the emotional aspects of the different characters.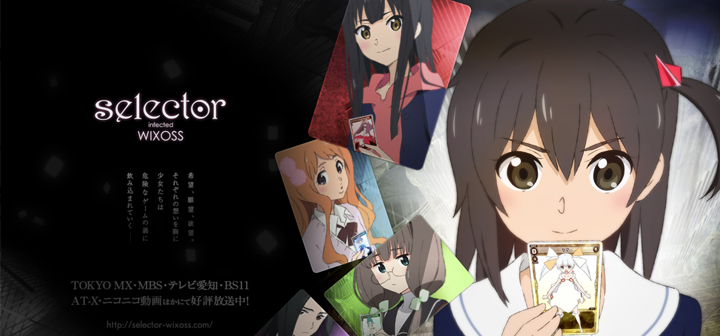 Both series are made by the same author, Mari Okada. They both feature female characters with different struggles and both have an alternative world. While the characters in Black★Rock Shooter fight because of the struggles of their counterparts, in Selector Infected WIXOSS, the characters fight for a wish or hope.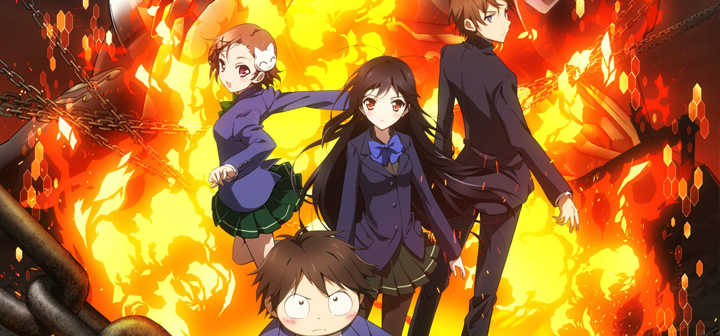 Both series have dark and Sci-fi themes and are filled with lots of action scenes. Moreover, Accel World also has another world where their 'avatars' reflect their true selves and fight others for a reason.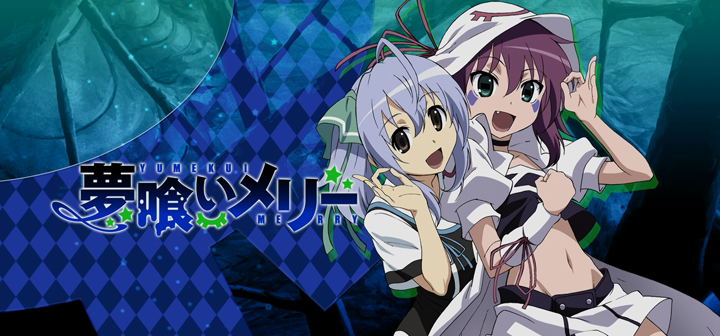 Black★Rock Shooter and Yumekui Merry both have alternative worlds where their alter egos exist. While the alternate world in "Black Rock Shooter" is filled with darkness and grief, the alternate world in Yumekui Merry is about their dreams and aspirations.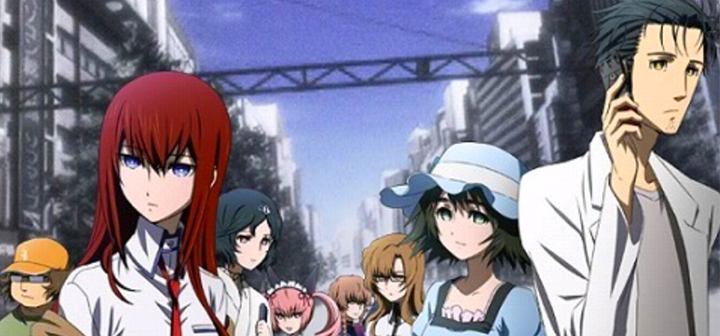 Both series have alternate worlds and have Sci-fi and psychological themes. On top of that, Huke also provided the illustrations of Steins: Gate. In fact, the alter ego character Black★Gold Saw from Black★Rock Shooter resembles the female lead character Marise Kurisu of Steins:Gate.