---
What is Nana all about?
---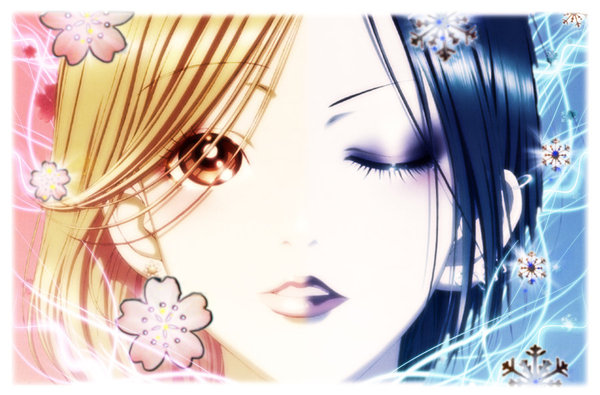 One gloomy evening, Nana Komatsu happens to sit next to Nana Osaki on the train bound for Tokyo. While sweet and easy-going Nana K. heads to the capital searching for the glitz and glamor life she's always wanted, the moody, rocker-girl Nana O. goes to fulfill her dream of becoming a famous musician. Strangely enough, they decide to share an apartment and gradually become close friends.
The story takes place in modern-day Tokyo, busy-looking during the day and drop-dead gorgeous at night. Those who have read or watched Paradise Kiss will easily recognize the artwork of famous manga artist Ai Yazawa, with her passion for the skinny, leggy characters and stylish outfits. The series is directed by Morio Asaka (Cardcaptor Sakura, Galaxy Angel, Chihayafuru) and animated by Madhouse, the studio that has a plethora of famous anime under its belt.


---
What makes Nana so unique?
---
Realistic Themes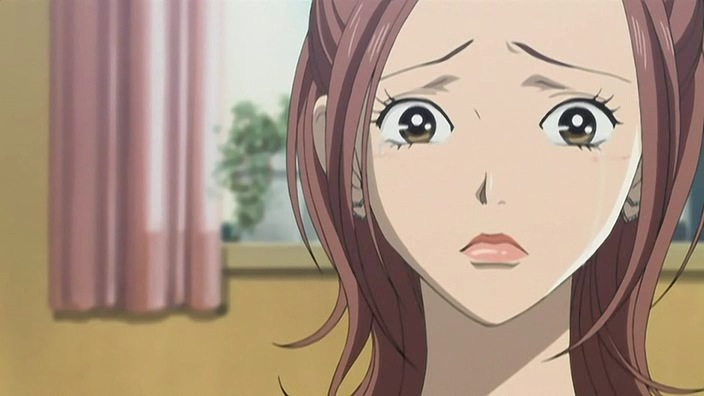 In Japanese anime, it is common to have a definite set of character archetypes you will see again and again. In most cases, they are somewhat exaggerated, either for narrative purposes or to please the viewers. There are a few anime cartoons that contain only realistic portrayals of characters and thank God, Nana is one of them. It does not rely on any tricks to try and get a reaction out of audience. No outrageous stupidity, no slapstick, and no exaggerated facial expressions. All of the Nana characters are quite realistic and believable because they are tormented by the same problems most people experience in real life. Moreover, their personalities change based on the situation and events surrounding them. Even though some characters may seem stereotypical in their core design, they quickly grow and show many dimensions.
One of the deepest characters is the main female protagonist, Nana Osaki. Even though she is an up-and-coming rock star right on her way to becoming rich and famous, she faces many problems common among teenagers.


---
Music That Reflects Your Mood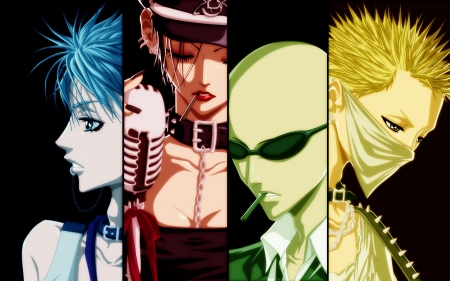 Even if you are not into rock music, Nana's soundtracks are sure to please your ears, featuring a variety of vocal pieces as well as instrumentals. Take some time to listen to them on their own and see how unique and incredibly amazing all the tracks are. Some diehard fans swear they have spent far more time listening to Nana's music than actually watching the show. Well, I am not surprised at all, because these songs have an addictive rhythm highlighted by an awesome guitar line which is very different from the usual J-rock anime themes. What a welcome change! One of the most amazing things about Nana's soundtracks is how tightly they are woven into the storyline. Music always influences the mood.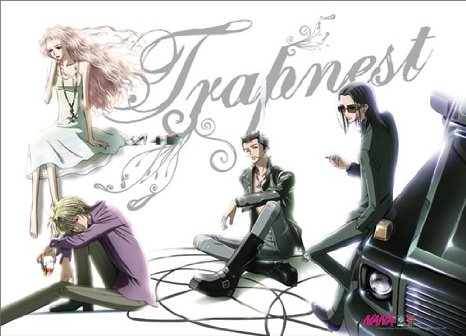 The vast majority of openings and endings are composed by famous Japanese singer and model Anna Tsuchiya who also provided Nana Osaki's singing voice. Check out the best soundtracks titled 'Rose', Without You', 'Zero' and 'Scream' that elevate Nana's score to a level most musicians can only dream of.


---
Very Stylish Characters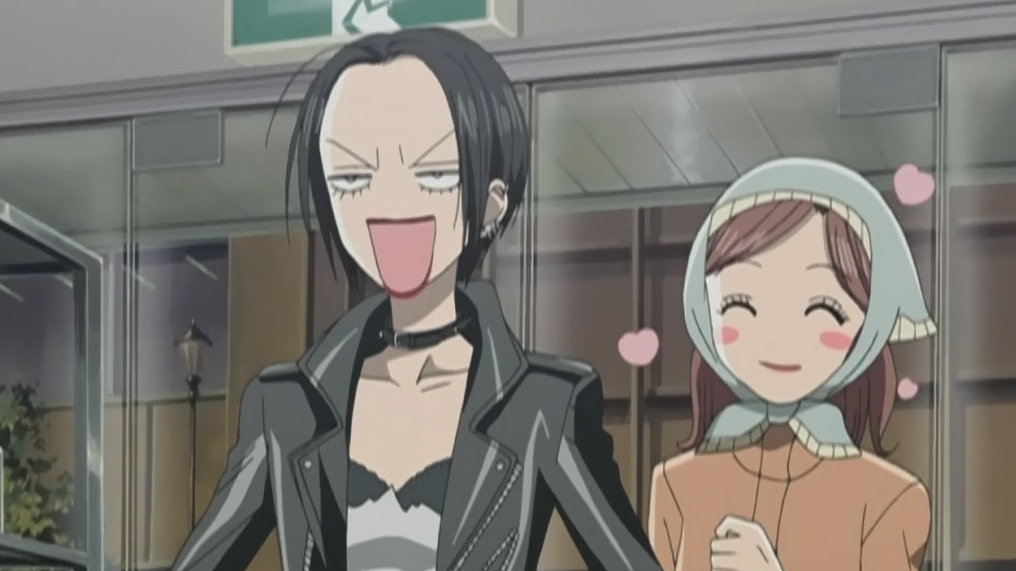 If you ask me about the best dressed characters in Japanese anime, whether their outfit is cute, attractively bizarre, or rebellious, Nana's characters are hands down the coolest. Boy, what do you expect from the musicians of the punk rock band bound to be famous? They have no choice but to look awesome with their fashionable punk rock garments, stylish accessories and badass attitudes.
The main protagonist Nana Osaki has a closet I would take great pleasure in raiding any day of the week. She can usually be seen wearing short skirts, biker boots, bracelets, leather gloves and sexy stockings. Her pale white skin and obvious fondness for dark attire help her smooth skin stand out even more. Every time I cast my eyes over Nana's clothing, I feel that it is time to rock out - literally! This stylish lady can show all of us losers how to make the punk trend work fine with our vibe.
Nana's fashion sense is greatly inspired by the well-known designer Vivienne Westwood. In the beginning, it is not difficult to notice a red Vivienne Westwood jacket given to Nana Osaki by a devoted fan. As the story goes on, clothing items or accessories bearing the brand logo, a Saturn and an iron cross mounted on the top, appear throughout the whole anime series, worn by both the main and side characters. For instance, Black Stones' bassist Shin, a true rock star burdened with drug addiction and alcohol problems, can often be seen wearing a cool long chain with a lighter pendant bearing Westwood's logo.


---
No More Childish Scenes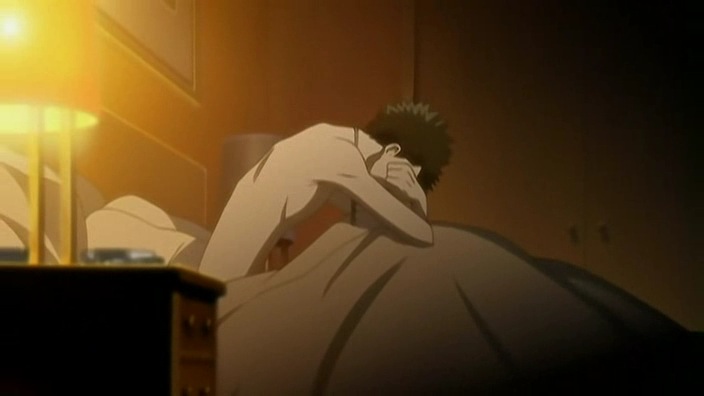 Many people accuse Japanese anime of being utterly childish. Well, watching 50 series full of childish slapstick humor may not always correspond with some viewers' expectations. There are indeed a lot of cartoons aimed at kids, but the Nana series is aimed at a more mature audience. If you are looking for a serious anime, Nana is the best of the best. It is not intended for younger children to watch because not only does it contain some adult scenes, the theme of the series is also aimed towards more adult audiences. For instance, serious topics like male prostitution, drug addiction, mental illness, pregnancy and adultery. These all seem to be recurrent themes in the mind of Nana's creator, Ai Yazawa, including her other manga titled Paradise Kiss. Unlike other romantic anime, Nana succeeds because it strives to tell a mature storyline that is definitely not for kids but is poignant and touching enough for adults.


---
Similar Anime Titles
---
When it comes to best music themed anime, the first titles that probably come to mind of many anime fans would be Nana and BECK: Mongolian Chop Squad. Both series follow the dreams of young and ambitious musicians starting at a local level and working their way up. All of the characters are struggling to deliver consistent performances, hold the band together and solve their own problems coming from the past. Like Nana's, they are multi-dimensional personalities that are intriguing to watch with each episode. Take the main protagonist Yukio 'Koyuki' Takana for example. He is 14-years-old student who leads a pretty boring and routine life until he meets longhaired musician Ryusuke Minami and joins the local music band. As the story goes on, he develops from the perfect, awkward teenager to the strong-willed and independent young man. And of course, Beck has many soundtracks that will knock your socks off, embracing several various genres ranging from classic blues to rock-n-roll. If you are looking for a worthy successor to Nana with regards to music, then Beck will definitely please your expectations.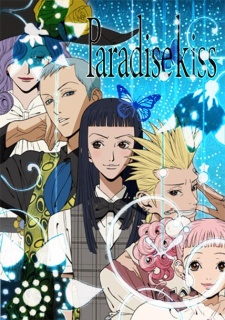 Paradise Kiss, often abbreviated ParaKiss and Nana are cut from the same piece of cloth, being written by famous manga artist Ai Yazawa, an expert in portraying human relationships. All of Yazawa's works are so distinctive that no one can mistake these two cartoons for being created by anyone else. Both stories follow teenagers growing up, finding new friends, facing difficulties and forming romantic relationships. Although Nana deals with a world of music and Paradise Kiss deals with fashion, the main characters are surprisingly similar in their decision to sacrifice their love in order to fulfill their dreams. The latter one follows the story of Yukari Hamasaki who encounters a group of fashion design students and becomes their muse for the independent fashion label. Being unfamiliar with the fashion world, she is taken aback by her new friends' eccentric ways, but soon finds herself jumping into the roller coaster life of the glamorous weirdos.
Both series have very trendy and stylish artistic style, wonderful characters and a great plot. If you appreciate series with a sense of realism and quirky charms, you will definitely find Paradise Kiss as interesting as Nana.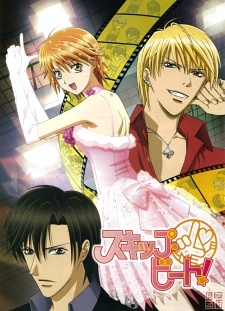 Skip Beat! is somewhat more of a comical anime, while Nana deals with more mature subjects, but they definitely have certain similarities. Both anime feature strong-minded female lead characters who want to make it in the entertainment business. The main protagonist of Skip Beat Kyoko is something of a hyperactive hardworking girl who leads a tough, but happy life until she discovers that her own prince charming, pop idol Sho, is interested in her only as a housekeeper. Upon learning this, she becomes obsessed with a desperate idea to get a revenge and beat him at his own game, show business. But there is one catch: unlike Nana Osaki who is destined to become famous, sweet Kyoko has absolutely no talent and therefore, her efforts to become a big star are rather fruitless. Instead of a singing career, she has to scrape gum off floors and carry actors across the hills.
Both stories involve plenty of romance with lots of handsome boys everywhere. There are emotionally touching moments that will stir your heart as well as comedic scenes that will give you lots of laughter. If you like watching Nana, then Skip Beat is definitely worth a try.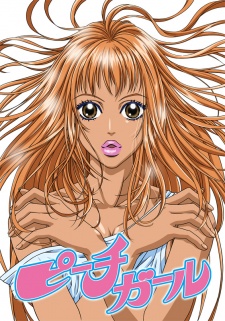 Both anime are really well done slices-of-life series that focus on a love and friendship. Although the storylines are entirely different, the female protagonists are strong-minded and multi-dimensional characters with underlying reasons for how they come across. The story centers on a love triangle between Momo Adachi who is rumored to be a "beach bunny" because of her tanned skin and bleached hair, good-hearted Toji and popular student Kairi. Like Nana Osaki, Momo is falsely accused of being a woman of easy virtue and for this reason is avoided by her primary love interest, Toji. However, she is the best example of how appearances can be deceptive. While considered a bad girl, she is in fact very innocent and sweet.
While Nana is more fit for the older audience, both cartoons emphasize various problems caused by jealousy and misunderstandings. If you are looking for a good realistic anime that is both provoking and infinitely stirring, I would recommend you to watch Peach Girl.


---
Who Should Watch It?
---
Nana is one of the most well-rounded romance stories produced by studio Madhouse. It provides an important glimpse into the way young girls are socialized into thinking about their futures. The story gives an accurate depiction of adult life with all its relationships trickling off, facing difficult problems and having to decide between love and security. As there many serious themes covered, this anime will be interesting to an adult audience. Therefore, it is a must-see for fans of shoujo.
The music composed by famous Japanese singers Anna Tsuchiya and Olivia is certainly one of the reasons why you should watch Nana. Even if you are not into the rock music, these soundtracks will make your heart tremble. Openings and endings are definitely not to be missed. Enjoy the powerful emotions embedded in each episode and each song of Nana!