Nana Osaki a.k.a Nana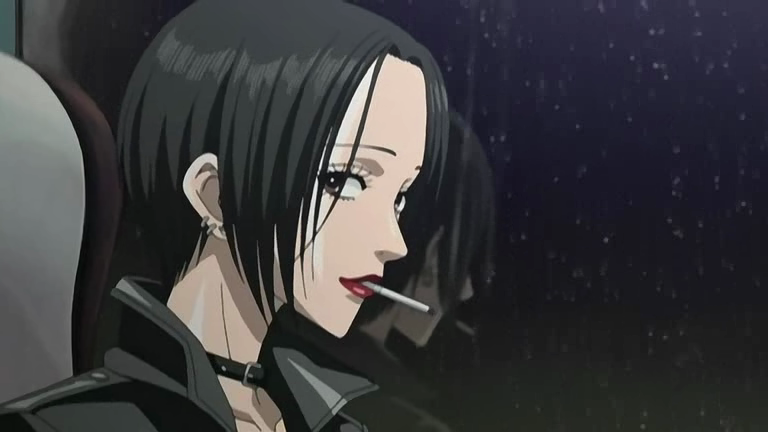 Nana Osaki is the female vocalist for punk music band, Black Stones, and she is obsessed with fame and dreams of stardom. She is an ambitious young girl with a tough past which has included the loss of a close family member, and being falsely accused of prostitution. Forced to spend most of her childhood alone, she grew up to become a fiercely proud and independent woman who relies only on herself and does not care what others think. She can be a little short-tempered when she does not get what she wants and can be very stubborn, but even though she comes across as tough because of her sarcastic attitude and hard exterior, Nana does have a kind heart. The people she selects to be called 'friends' are special to her, and if needed she will not hesitate to defend them no matter what it takes. She might look self-possessed and indifferent but underneath the hard gazes and sharp tongue is someone who is vulnerable and sensitive.
Nana's life dramatically changes when she meets local rock star Ren Honjo who easily steals her heart. The two new lovebirds share an intense romance until Ren is scouted to join the famous band Trapnest. Although Nana is heartbroken by this, she is strong enough to forget about the failed relationship and pursue her career as a talented musician. Determined to make it to Tokyo, she gets on a train bound for the capital where she meets a flighty and free-spirited girl called Nana Komatsu. You would think that two characters with such opposite personalities would clash, but these two girls actually become great friends and end up as roommates.
As a talented punk rock musician and fan of British fashion icon Vivienne Westwood, Nana is normally seen wearing a short skirt, stockings and biker boots. Her dark red nails, smoky eyes and attire perfectly compliment the rebellious attitude of Nana's band. Possessing charm and charisma highlights her bright personality. She truly enjoys singing on the big stage because it gives her a feeling of freedom. As her fame grows, Nana encounters many hardships that only strengthen her as a person and make her even more determined to become a successful musician.


---
Nana Komatsu a.k.a Hachi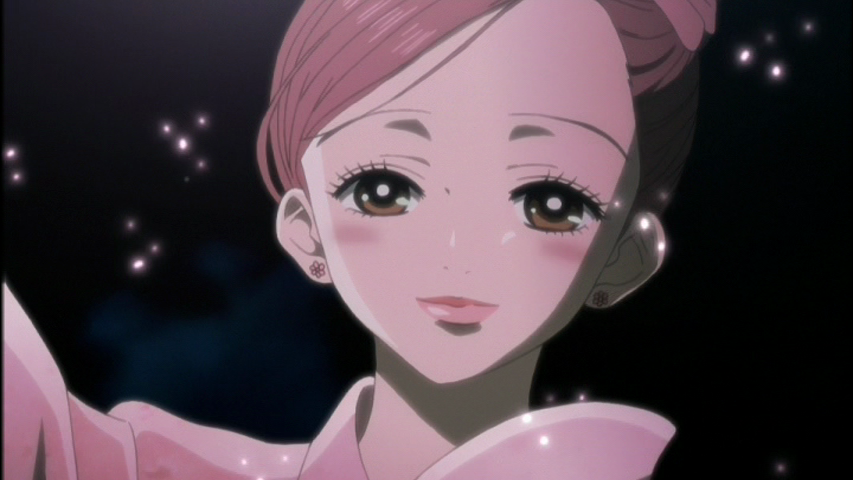 Nana Komatsu is an outgoing and light-hearted girl born and raised in a small town. She is immature and spoiled because she grew up always having someone to take care of her and never needed to worry about things like food or money before. She comes across as an innocent, naive girl that many people find childlike. Her fashion style includes a lot of Kawaii clothing, ribbons and bows worn in a modest and simple manner, much resembling the famous, 'Barbie' doll. She is rarely seen without her nails being painted pink.
Nana's fashion sense reflects her own personality, a hopeless romantic and emotionally scarred girl. Due to her weak nature and habit of falling in love at first sight, Nana goes through several romantic situations before eventually having her heart broken. The reason for her indulging in an endless series of love affairs is that she thinks with her heart more than her brain and wears her heart on her sleeve for all to see. She always tries to care about people, so much so that she is given the nickname, 'Hachi' after the famous Japanese dog known for his faithfulness and loyalty to his dead master.
Like many other country girls, Nana's real dream is to find a true love and start a family. Trying to make a fresh start, she moves to Tokyo, befriending rebellious looking punk rocker Nana Osaki on the train. Despite her fondness for all things cute and sweet, she quickly gets swept up into the mind-blowing world of rock music and rebelling. As the story progresses, flighty, air-headed Nana's character becomes the pillar of emotional strength. Struggling to tackle the harsh realities of failed relationships faced by many young girls, she transforms from pop princess into a wise and mature woman.


---
Ren Honjo a.k.a Ren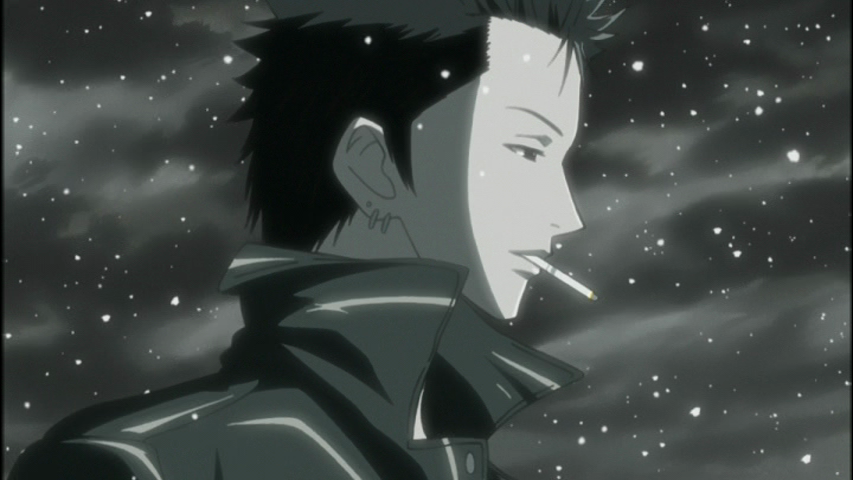 Ren Honjo is an ex-member of Black Stones who is currently a guitarist for Trapnest. Abandoned by his parents and raised in an orphanage, he starts from the bottom, playing various small gigs before moving to Tokyo for bigger opportunities. He has a distinctive rebellious punk rocker look about him, with his spiked hair, multiple piercings and oozing coolness! He is very handsome and bears a startling resemblance to rock legend Sid Vicious; Ren is a fantasy for many girls who want him as their boyfriend. Though he projects a hard exterior on the outside, Ren is quite sensitive and kind-hearted. Being outrageously popular with other girls, he still remains faithful to Nana Osaki and keeps loving her till the very end. He wears a padlock he got from Nana around his neck in order to keep his feelings alive.
Beneath the facade of a successful idol, Ren has many problems he pretends to completely ignore such as a strong addiction to drugs. He is aware that dabbling with drugs can end his career and relationship with Nana Osaki, so he attempts to quit drugs, over and over again. He smokes constantly and is always seen with a cigarette hanging from his mouth. Ren can also become obsessed easily, especially with something he truly cares about, sadly this kind characteristic becomes more of a fault than anything else.
Ren is relaxed and open about many things; this makes it easy for people to share their secrets with him. He likes teasing Nana Komatsu and Reira, but he does it out of affection. It is difficult to tell if he is joking or telling the truth, but his words are always light-hearted. As the story goes on, Ren grows into an adult male who shrugs off the androgynous aura he depicted in the beginning.


---
Yasushi Takagi a.k.a Yasu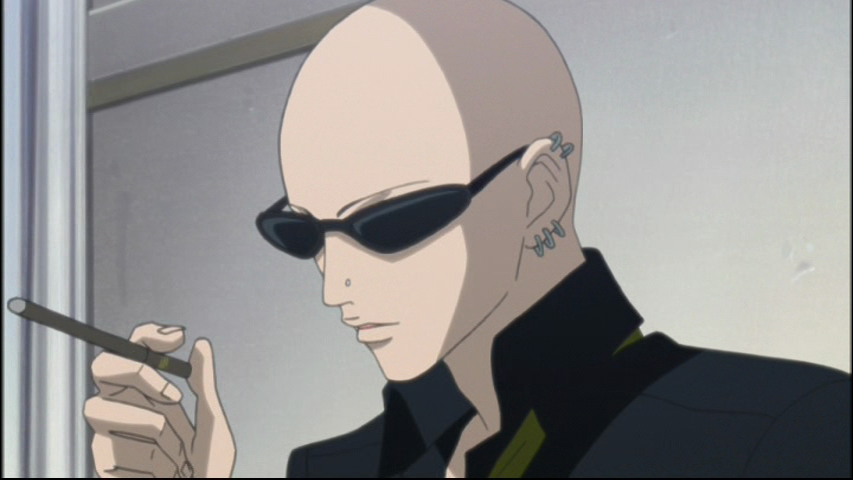 Yasu is drummer for Black Stones and responsible for handling all the business matters. After both of his parents died in a car accident, he was raised in an orphanage along with Ren and adopted by the prosperous Takagi family during grade school. He gained a law degree and practiced in his hometown before moving to Tokyo to reform the Black Stones.
Yasu is a devoted friend who is also good with numbers, these character traits are vital when handling financial matters for those close to you. Whilst at middle school, he led a double life of good boy, bad boy. On one hand, he was Student Body President; on the other, he was often seen smoking in the restroom and getting drunk with Ren. He often acts as a big brother to the two Nanas, giving them good advice and supporting their decisions. Even though Yasu secretly loves Nana Osaki, he cannot reveal his feelings in order not to betray his old friend Ren and cherish Nana's own happiness because he knows that her heart and feelings are for Ren.
Yasu's somewhat menacing appearance often scares new people who sometimes think he is a gangsta boy. Although his shaven head and sharp eyes hidden behind dark glasses do indeed make him look a bit scary, Yasu has proven himself to be a caring friend and reliable person throughout the series. Unlike others, he prefers to wear business-like suits and formal clothing. Nobu often teases him by calling him an 'old man'.


---
Nobuo Terashima a.k.a Nobu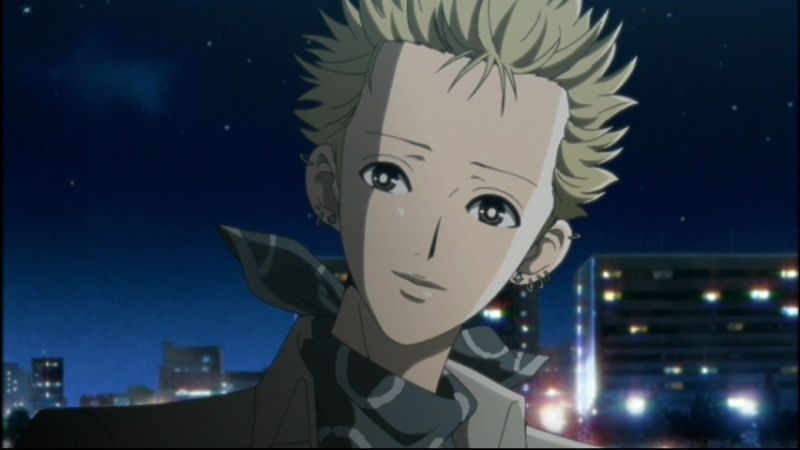 Nobu is the guitarist for Black Stones who befriended Nana Osaki during their high school days by sharing her dream to become a successful musician. Raised by a rich family of inn-owners, he grew up being pampered and spoiled by the employees of his parents' hotels. Both parents wanted him to handle the family business, but he run away from that life to pursue his music career. Due to his habit of falling in love at first sight, he has had many bad experiences with girls, often resulting in a broken heart. He is a fun-loving and cheerful boy, easily influenced by those with much stronger personalities like Nana Osaki.
Many people tease Nobu for being young looking and somewhat air-headed. He is a very sweet type of person who easily attaches to others. As the story goes on, he reveals himself to be a trustworthy and optimistic boy who always puts his friends first. However, he tends to underestimate the challenges of serious relationships and can't seem to face making important, life-changing decisions. He is the type of person who does not pursue his goals and changes his opinions all the time.


---
Shinichi Okazaki a.k.a Shin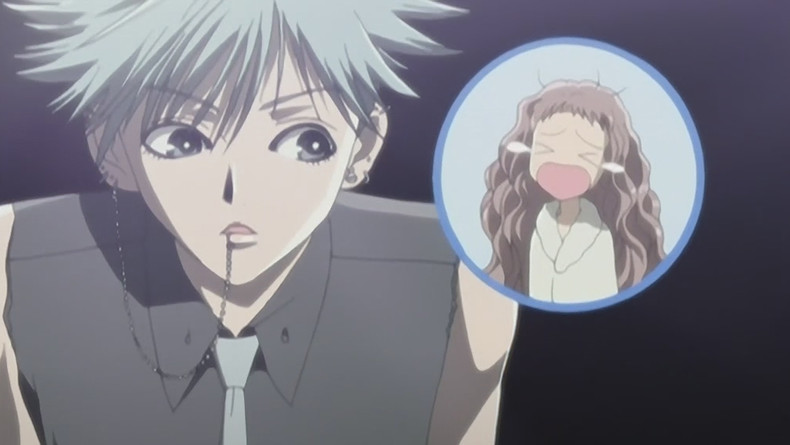 Although the youngest member of Black Stones, Shin is actually very mature and serious for his age. Supposedly, his mother had a love affair in Sweden that led her husband to doubt if he was Shin's father. Deprived of parental love, Shin went through various hardships and challenges in his life, being an alcoholic and prostitute were just a few. He often says he wishes he had never been born because of his gloomy past.
Shin is a very handsome boy with dyed light blue hair and multiple piercings. He is portrayed as a wise and smart-looking fellow who does not hesitate to help those in need but keeps others at a distance. He has tons of fans begging for his affection, however Shin does not seem to show any interest in the opposite sex.


---
Takumi Ichinose a.k.a. Takumi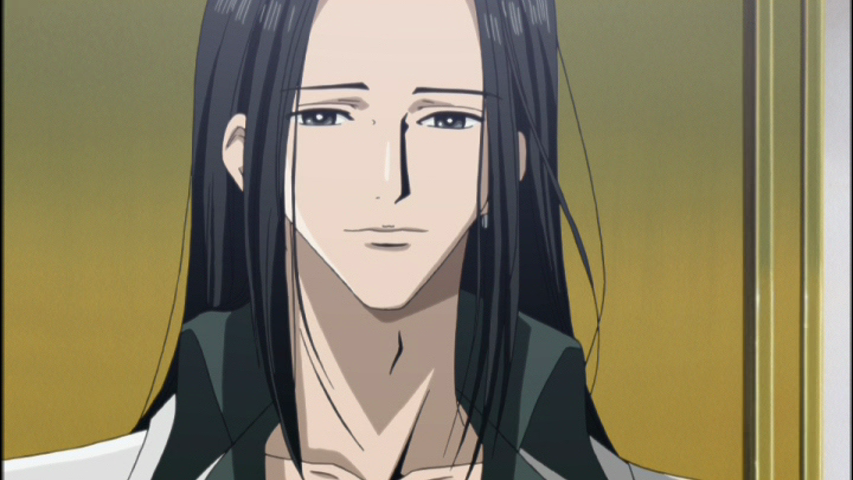 Takumi is the bassist for Trapnest and is often described as a reserved and self-controlled character. He comes from a strict family so life at home was not exactly a bowl of cherries. After his mother died and his father became an alcoholic, Takumi had to take complete responsibility for his family. He may seem like an emotionless person on the outside, but in his heart, he is still trying to recover from his traumatic childhood.
Takumi takes work seriously making it his top priority and putting business in front of love. He is rational in thinking and can easily spit out harsh lessons to people in the world if he feels like it. Despite the general opinion that Takumi is uncaring, jealous, and controlling, he's is also a strategic thinker, talented musician, and devoted husband.


---
Layla Serizawa a.k.a Reira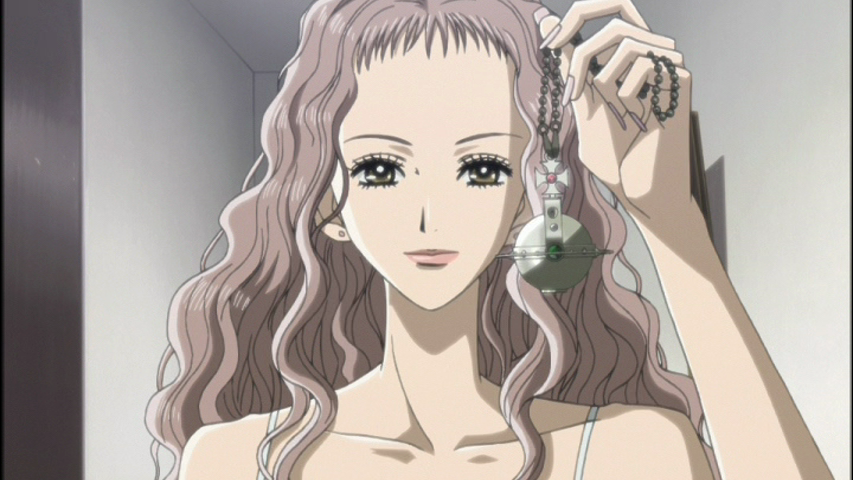 Layla, better known as Reira, is the half-Japanese, half-American vocalist of Trapnest. As a child, she was bullied for being half-American and later found an emotional escape in singing. She is a sweet and charming girl, but somewhat naïve and naughty. She treasures her close friendship with Takumi and often throws tantrums when she is jealous of him. Being attractive and popular with boys, she takes great pleasure in seducing other girls' boyfriends.