---
CGI Anime: A medium which is redefining animation in the 21st century
---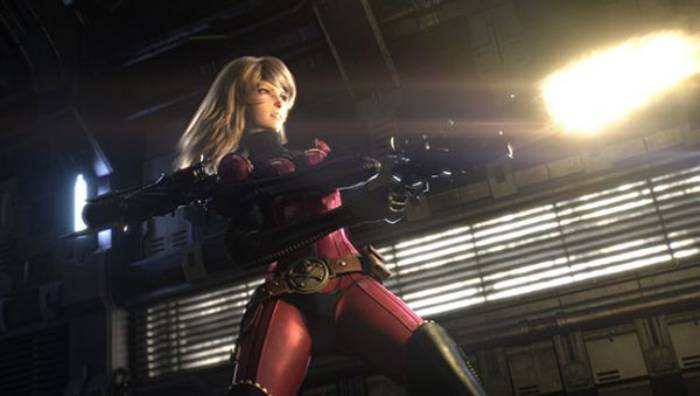 When the topic of CGI anime comes up, it often generates two very polarizing opinions. On one hand, we have anime fans who prefer good old fashioned cel animation. And on the other, there are anime fans who appreciate the advances that CG anime presents us with (let's be real though, no one actually prefers CG to traditional animation).
Over the past decade or so, anime CGI has become ever more prevalent. Traditional anime studios are getting better at using computer generated graphics, and new studios have popped up which specialize exclusively in 3D CG animation. No matter what your opinion of CGI anime may be, you're bound to discover something in the following list which appeals to you.


---
---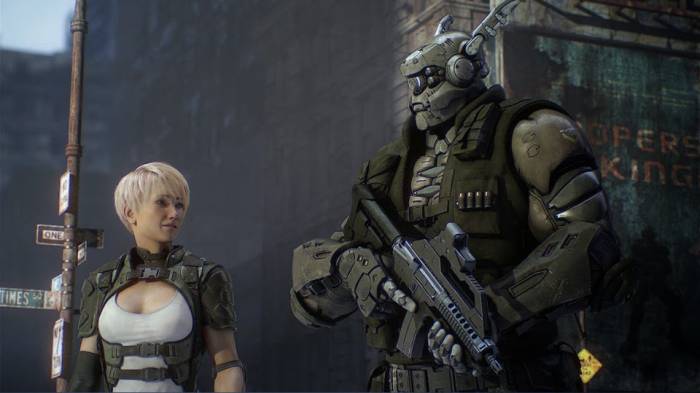 The latest iteration of the Appleseed saga brings us one of the more realistic CGI anime movie productions to date. Deunan Knute, Briareos and the rest of the cast boast an insane amount of detail, with surprisingly little of the 'uncanny valley' effect found in so many other CGI films.
Fans of Appleseed are rewarded with the hard boiled sequences that they've come to expect from such an action-packed CG anime series.


---
---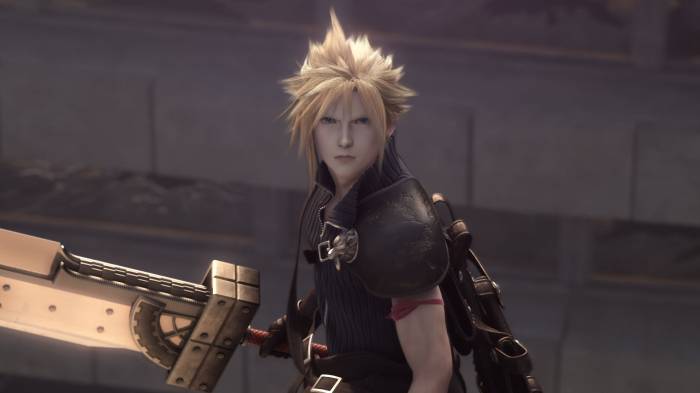 Put down that controller! Your favorite Final Fantasy VII characters are back, and they've never looked better than they do in this excellent 3D animated movie adaption of the seminal JRPG.
The visuals, animation, music, story and pacing are all spot on. However, it's the final showdown between Cloud Strife and Sephiroth which gradually builds up to a crescendo, that's guaranteed to blow you away!


---
---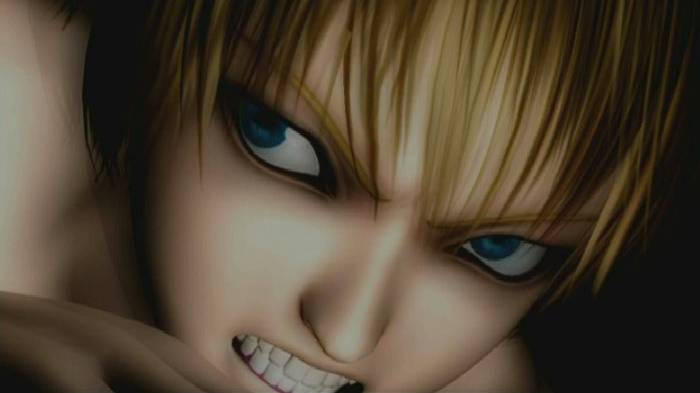 Galerians: Rion is based on a PlayStation One game, and it certainly looks the part. Nevertheless, it's still worth checking out because it gives us a good idea of where the CGI anime genre was 15 years ago, and how it has evolved since then. Think of it as a CG anime history lesson of sorts!


---
---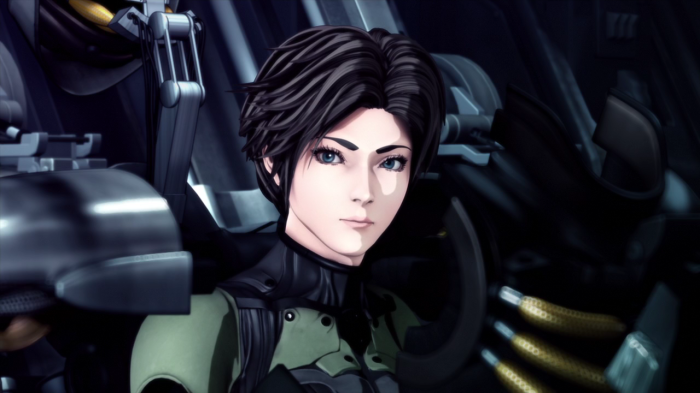 Anime CGI, mecha and hot babes are made for each other!
Vexille gives anime fans what they've been clamoring for. Here's a CGI anime with high production values, slick cel shading and enough political intrigue to keep those engaged who appreciate a more cerebral take on the mecha genre.


---
---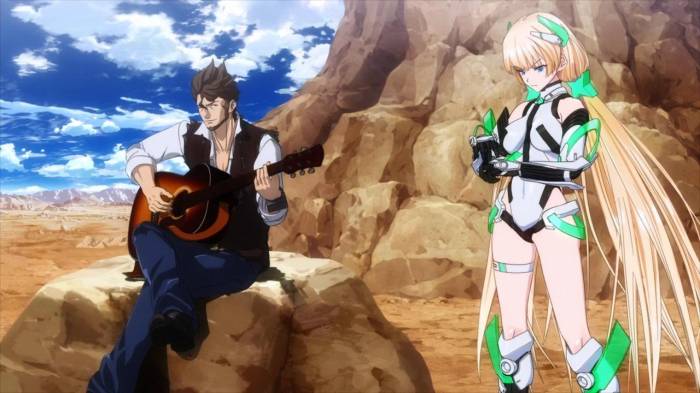 Expelled from Paradise is an award winning, visually vibrant, science fiction CG anime. The mecha action sequences are outstanding, where 3D models and cel animation blend together almost seamlessly. This is something that's not easy to do, and we can only laud the creators of this anime CGI for their amazing skills.


---
---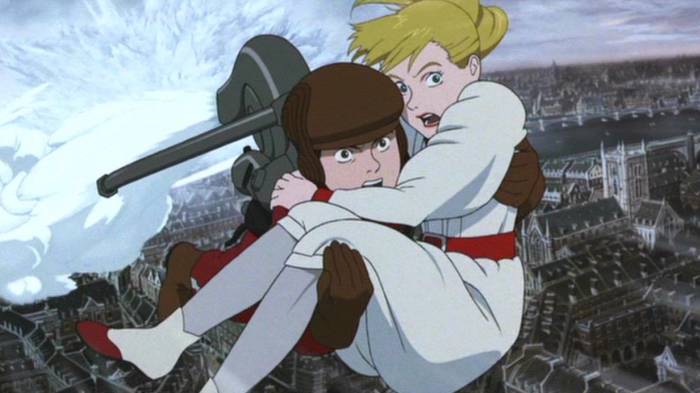 When the creator of Akira, Katsuhiro Otomo announced that he was working on a steampunk saga based in Victorian England, everyone took notice. And when images of Steamboy started appearing online and in anime magazines, everyone's jaws dropped at the lifelike background scenery. But it was only when we finally viewed the first trailers, that we realized what an extravagant CGI anime movie this was poised to be!


---
---

Popular game franchises are perfect candidates for anime CGI adaptations, mainly because similar technology and techniques are used in both mediums.
Resident Evil enthusiasts - and Leon Kennedy fans in particular - are in for a treat. Our favorite sharpshooter is back; dealing with the evils of bio-terrorism. The action and suspense is pitch perfect, which makes this a worthy CG anime spin off to the Resident Evil 4 video game.


---
---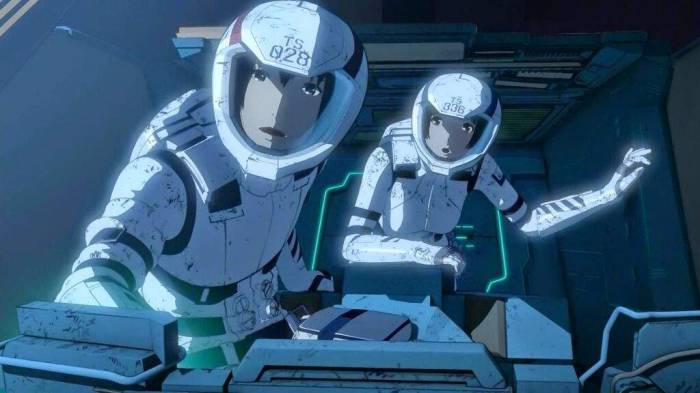 As a huge Tsutomu Nihei fan, I was thrilled to bits when I heard that Knights of Sidonia was finally getting adapted into a CGI anime. The stylishly designed mecha have an angular design harking back, and influenced by 80's classics such as Heavy Metal L-Gaim.
Nagate Tanikaze is an expert Guardian pilot who is tasked with defending the Sidonia from an alien species known as the Gauna. And boy, are they gruesome!


---
---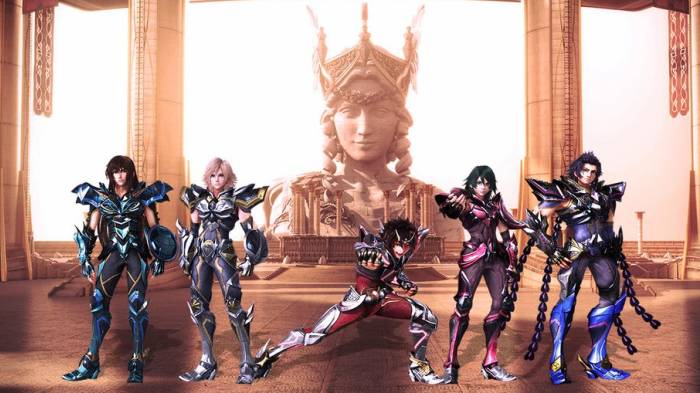 This shonen fantasy series was always too grandiose to be confined to 2D animation. Saint Seiya's Grecian characters and world were naturally bound to get the polygon treatment. The end result is a CG anime which fans of epic adventures are bound to enjoy!


---
---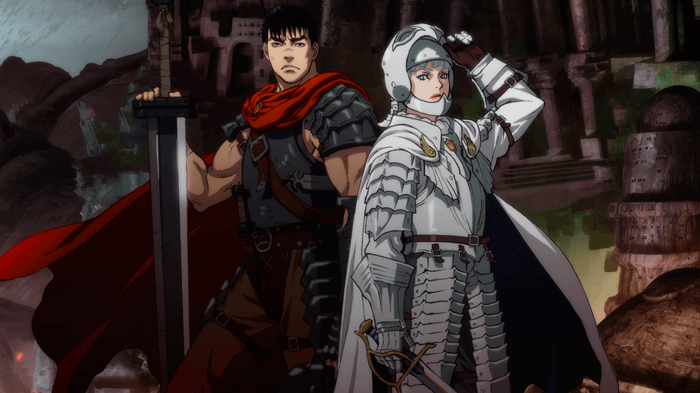 Berserk is that rather special series which you should always be recommending to your fantasy-loving friends. After all, Guts is the ultimate badass, with a giant sword that would even make Cloud Strife turn green with envy!
The well-executed battles are incredibly satisfying to watch. Silky smooth animation and vibrant colors are the order of the day; just few of the many reasons why you need to check out this CGI anime trilogy.


---
---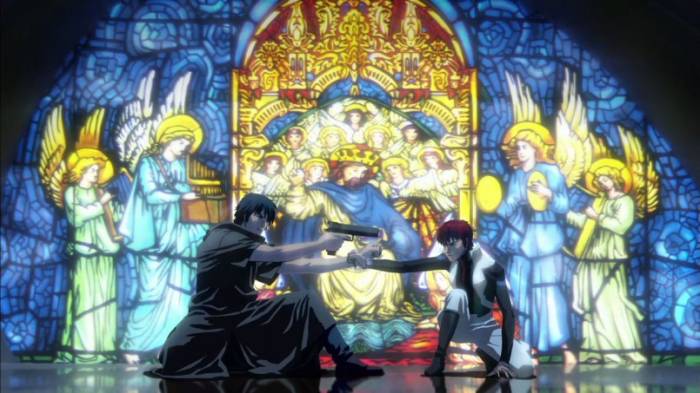 Wonderful Days is a South Korean CGI anime production, which sports some impressive hyper realistic backgrounds. These can more than hold their own against other CG anime with larger budgets. What's interesting to note is that the characters are not 3D models, but cel animated instead.
It all seems to work remarkably well. And a story based around a future environmental dystopia more than piques our interest.


---
---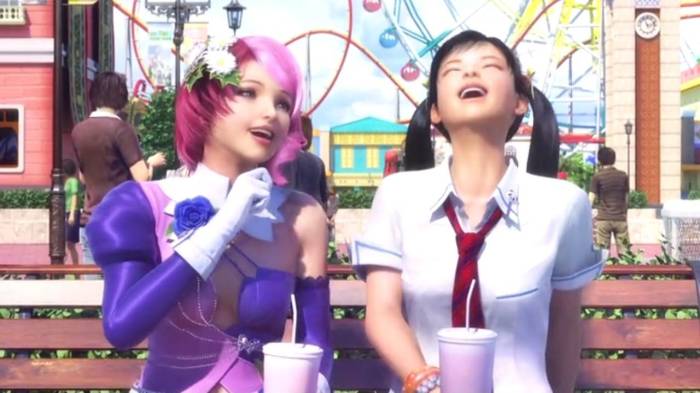 Namco always impressed us with the presentation of their Tekken fighting game franchise. The beautifully rendered CG characters and cut scenes were considered state-of-the-art as far back as the 90's.
Tekken: Blood Vengeance brings us a modern take on the series; smartly shifting the focus towards the two main female protagonists – Alisa Bosconovitch and Xiaoyu Ling. Here we have a CG anime which is about friendship and girl power, while the thrilling fight scenes are the cherry on the cake!


---
---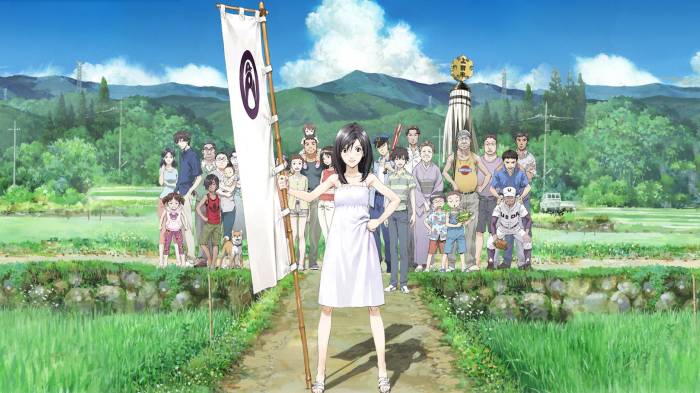 It wouldn't be wrong to regard Summer Wars as the overachiever among a sea of CGI anime. And it's not difficult to figure out why. Not only did it generate over $1 million in revenue when released in Japanese theaters during its opening weekend, but it also won several prestigious awards.
That being said, unlike some of the other anime on this list, CGI was only used during certain sequences, with the bulk of the production utilizing cel animation. What it managed to do extremely well - something that seems like a tall order for most anime out there - is merge the two without the visual styles appearing too jarring next to each other.


---
---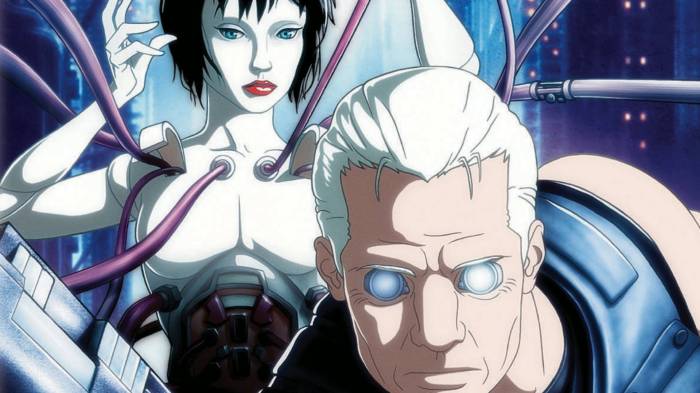 The original Ghost in the Shell theatrical release was an audio visual masterpiece that helped to strengthen the status of anime globally back in the mid 90's.
Ghost in the Shell 2 is a serious departure from its forebear, both in terms of story and aesthetics. For one, Batou takes center stage as Major Motoko Kusanagi has gone missing. Secondly, the level of detail is incredibly high; far surpassing the already amazing imagery of the original. This level of visual fidelity would not have been possible without the implementation of CGI.
Everyone needs to check out the amazing parade scene in this movie.

https://www.youtube.com/watch?v=3IGTiFuDjTI
---
---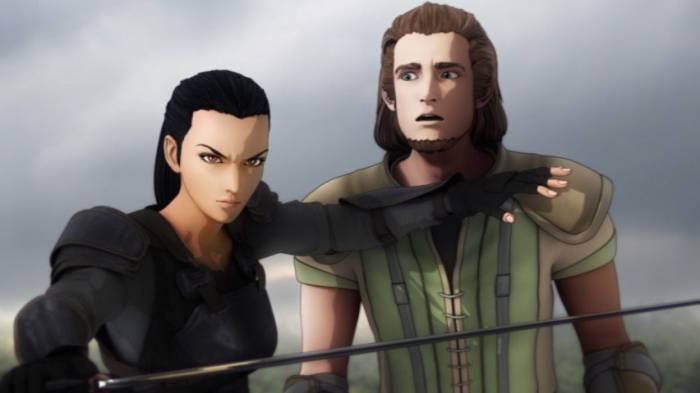 BioWare's popular role-playing game series also enjoyed an anime CGI adaptation. And considering the source material's fantasy themes and huge fan base; this was certainly a shrewd move. The character designs make the transition from Western to Japanese-orientated ones which is sensible considering that this is a CG anime production.


---
---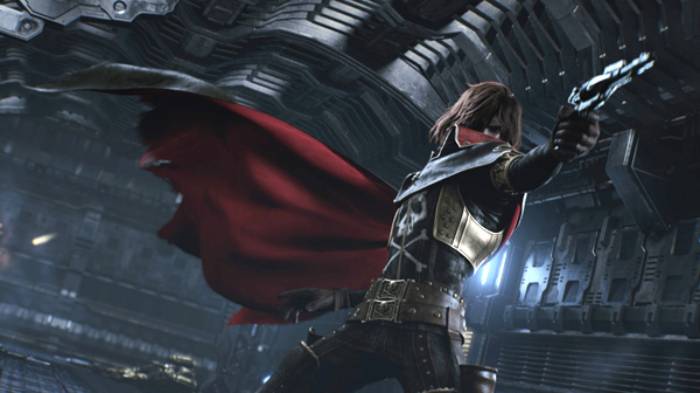 Captain Harlock is a dark, complex, and enigmatic character who has stirred the imaginations of anime fans since the 70's. So it's good to know that he won't be abandoning the helm of Arcadia anytime soon. A stunning 3D animated movie with a brooding atmosphere and phenomenal action scenes are just what the galaxy's most famous space pirate needed.
Hardcore Leiji Matsumoto aficionados will be pleased to know that his original character designs retain much of their style in this updated CG anime.


---
---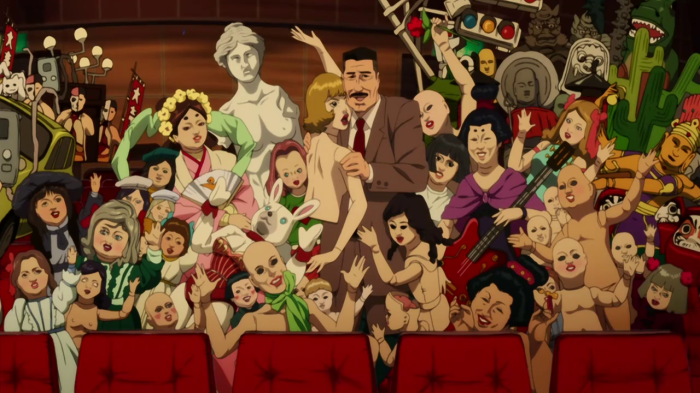 Satoshi Kon was a master auteur of cutting edge and thought-provoking anime. He always displayed a keen interest and understanding of the human psyche - far better than the majority of his peers.
Paprika is a twisted mind-bender of a CG anime. It's a dense world that is both dreamlike and psychotic, which would have been difficult to bring to life without the aid of CGI.


---
---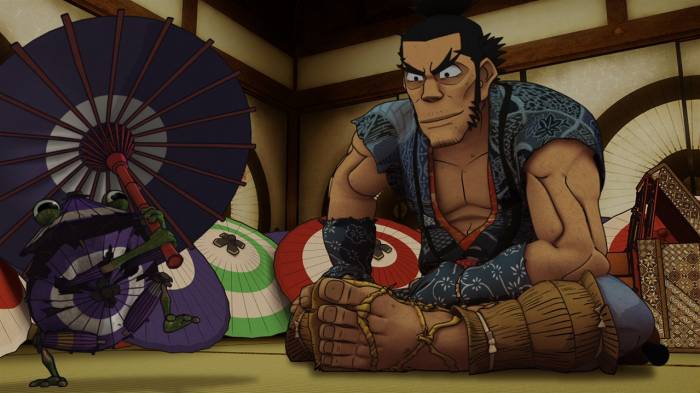 Tsukumo is a short anime CG film which is part of collaborative multimedia project known as Short Peace.
The story is based around a lone traveler who faces spirits inside an abandoned shrine. Don't be distracted by the MAL rating; it's a visually stunning CGI anime and was nominated for Best Animated Short at the 86th Academy Awards, which gives us hope for the future of the medium.


---
---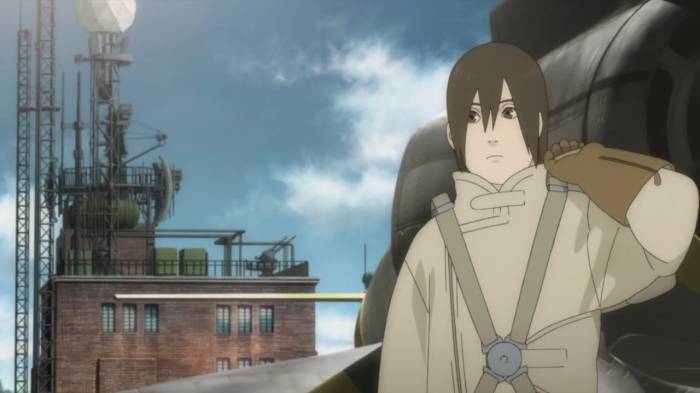 You just can't go wrong with a Mamoru Oshii directed anime. And when the same talented folks responsible for the CG anime scenes in Ghost in the Shell 2: Innocence are involved, a good time is guaranteed!
The Sky Crawlers is a deep, somber tale which gives us a glimpse of the cold brutality that war brings forth. On the flipside, we just can't get enough of some of the most breathtaking aerial combat ever seen in a CGI anime.


---
---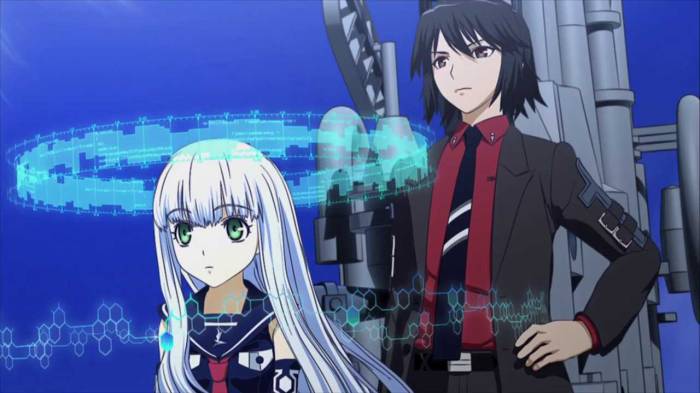 We've been hearing about the impending dangers of global warming, and rising sea levels, for some time now. Aoki Hagane no Arpeggio ensures that we take this matter to heart, as it deals with this serious subject eloquently. Seldom do we come across a CGI anime with such a strong message, combined with a bevy of incredibly cool submarines.


---
Honorable Mentions
---
If the above 20 anime CG are not enough for you, then here are a few more that provide those awesome CG thrills!


---
---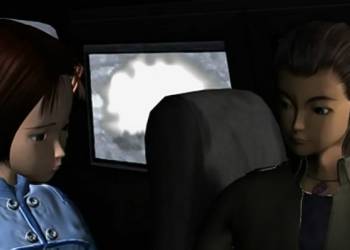 A.LI.CE is an oldie but a goldie! Discover what CG anime was like at the turn of the century in this dramatic science fiction tale with an interesting time travelling plot.
---
---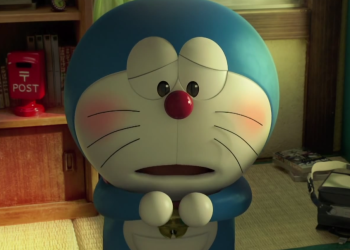 Our favorite blue kitty is back! And this time, Doraemon embarks on another heart-warming adventure - but this time it takes place in a beautifully realized 3D anime CGI world.
---
---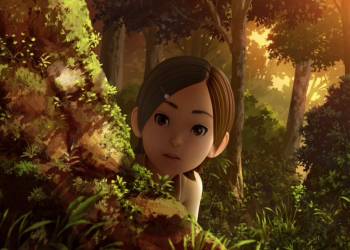 We don't appreciate CGI anime just for the pretty visuals, but also for the creativity and well-thought out characters and stories. Haruka is immediately likable, but the world she's about to step into is just as enchanting!
---