---
Lone Wolf and Cub: Sword of Vengeance (1972, Kenji Misumi)
---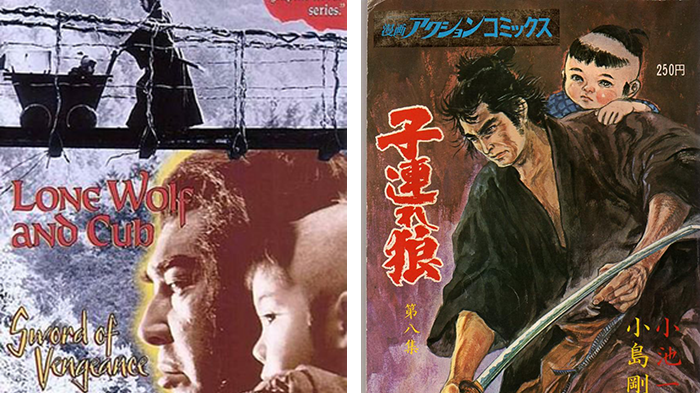 Lone Wolf and Cub follows the life of a powerful samurai Ittou Ogami whose life is turned upside down after his wife gets murdered and he gets framed for a crime he did not commit. In order to take his revenge and save his young son, Ogami decides to become an assassin. Their fates seem gloomy, but the affection between the father and son might be the only bright spot in the corrupt Edo era world they live in.
What makes this film a must-see is definitely Tomisaburo Wakayama's brilliant acting and the way he portrays Ittou Ogami's ruthless personality and willpower. The amazing acting and the magnificent battle scenes make this film a real masterpiece.


---
My Love Story!! (2015, Hayato Kawai)
---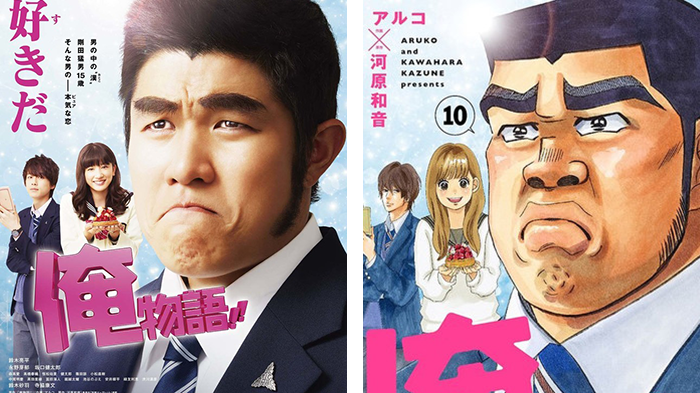 Gouda Takeo is the living proof that you shouldn't judge a book by its cover. He is huge, threatening and scary... but has a heart of gold. The manga explores the relationship between Gouda and his first girlfriend Yamato, including his cold and handsome childhood friend Sunakawa.
The live-action adaptation manages to provide the same sweetness and hilarious comedy that manga does, while the actor Ryohei Suzuki does a great job of being the huge and frightening Gouda who is, quite surprisingly, a completely shy and innocent, often misunderstood person.


---
Death Note (2006, Shusuke Kaneko)
---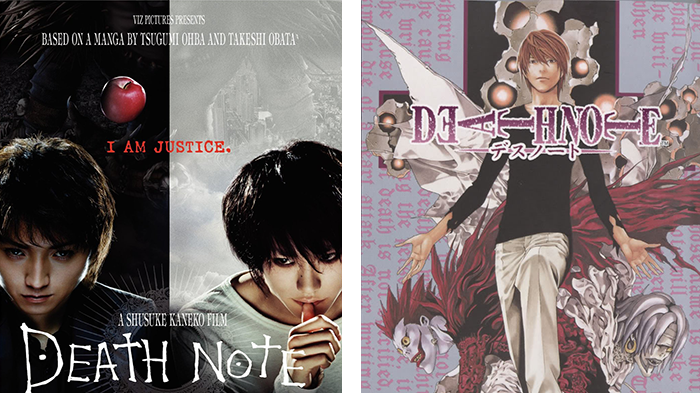 Death Note follows Light Yagami, an ambitious student who wants to become God by using a supernatural notebook known as the Death Note, and L, an eccentric man who plans on stopping him.
It is not surprising that fans will always feel biased towards their favorite anime being given the movie treatment, and consequently this adaptation may have gotten a bad wrap from some fanatics. But let's be real; it was a pretty good film. The talented Kenichi Matsuyama is known for taking on eccentric roles and he is a perfect match for the mysterious L while Tatsuya Fujiwara manages to bring out Kira's proud and delusional nature. The film might not follow the manga closely but the way it focuses on psychological consequences is still very entertaining.


---
Rurouni Kenshin (2012, Keishi Ohtomo)
---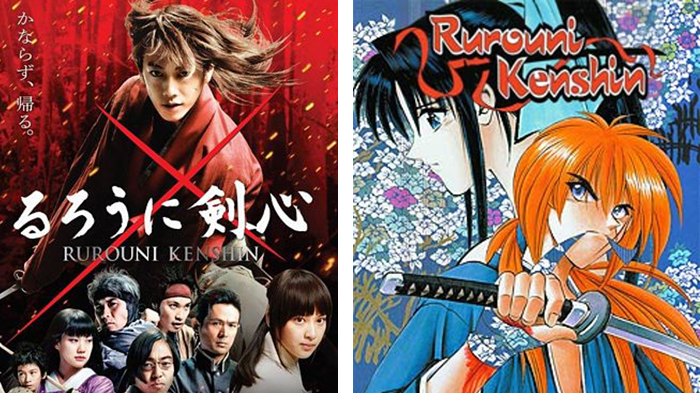 The story of Rurouni Kenshin, an ex-assassin who has decided to atone for his crimes and lead a peaceful life instead, was received well in the cinemas even though many were skeptical about it.
The role was given to Takeru Satoh whose charisma and posture matched well with that of Kenshin. The amazing mis en scene and detailed action scenes also make this film really good and worth your attention.


---
Bunny Drop (2011, SABU)
---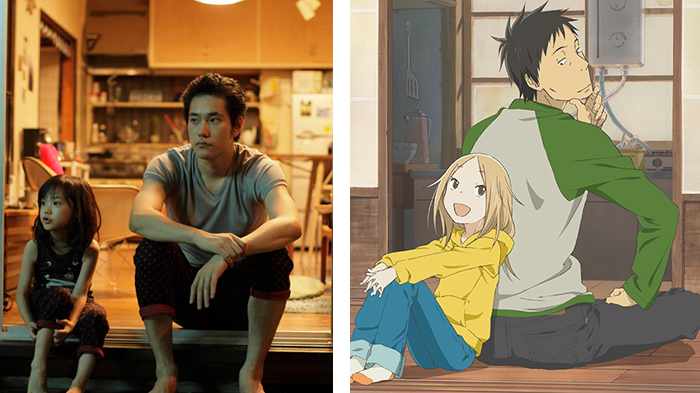 Bunny Drop explores the heart-warming story of Daikichi, a 30-year-old man who decides to adopt his grandfather's 6-year-old illegitimate daughter Rin, who is therefore his aunt.
The talented child actress Mana Ashida who plays Rin will pull at your heartstrings with her adorable acting, alongside the already mentioned Kenichi Matsuyama who gives a great performance by blending completely with his character.


---
Our Little Sister (2015, Hirokazu Koreeda)
---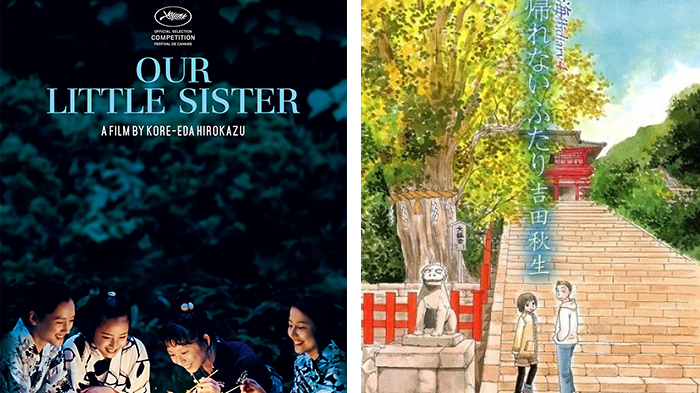 Umimachi Diary, a manga about three sisters who develop a close relationship with their younger half-sister whom they meet for the first time at their father's funeral had inspired this award-winning film that was screened at the 2015 Cannes Film Festival.
It may come to you as a surprise that this underrated manga has spawned such an amazing gem, but the film succeeds in showing how four sisters' personalities interact in a beautiful and emotional way.


---
20th Century Boys: Beginning of the End (2008, Yukihiko Tsutsumi)
---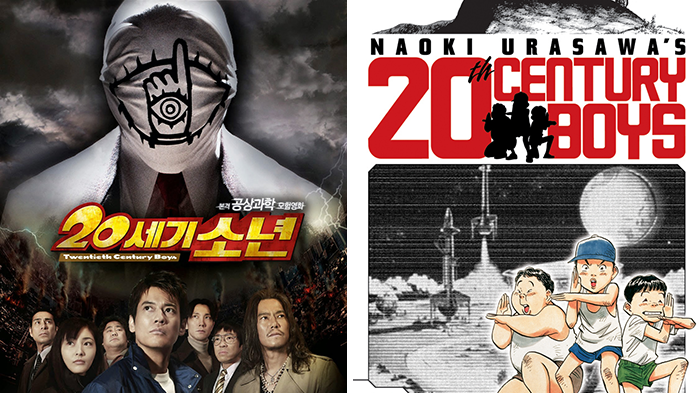 The fans of this highly praised sci-fi manga would probably appreciate the film more, mainly because it does a great job of following the source material, but it still can be very enjoyable for others as well.
20th Century Boys is about childhood friends who reunite in order to stop a mysterious cult from destroying the world. The great acting and casting make it a really good live-action adaptation.


---
Orange (2015, Koujirou Hashimoto)
---

The recent live-action adaptation of the popular shoujo manga Orange has proved to be very good in terms of casting and overall depiction of characters' emotions. The manga is famous not only for its melancholic and nostalgic vibes but also for the portrayal of depression and anxiety. The young cast that consists of Tao Tsuchiya, Kento Yamazaki, and Kurumi Shimizu did great in their roles.


---
From Me to You (2010, Naoto Kumazawa)
---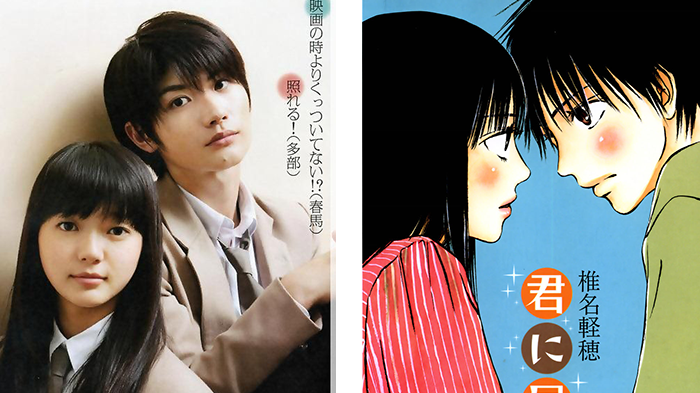 It's not unusual for live-action adaptations based on shoujo manga to end up being bashed as boring, bland and plain; however, Kimi ni Todoke is the opposite. It follows the romantic relationship between Kazehaya Shouta, the most popular boy in the class and Kuronuma Sawako, a shy girl who is always misunderstood and ignored.
Mikako Tabe and Haruma Miura are simply perfect for these roles because they succeed in bringing out the best in their characters while creating a romantic and sweet atmosphere that was praised in the manga as well.


---
Himizu (2011, Sion Sono)
---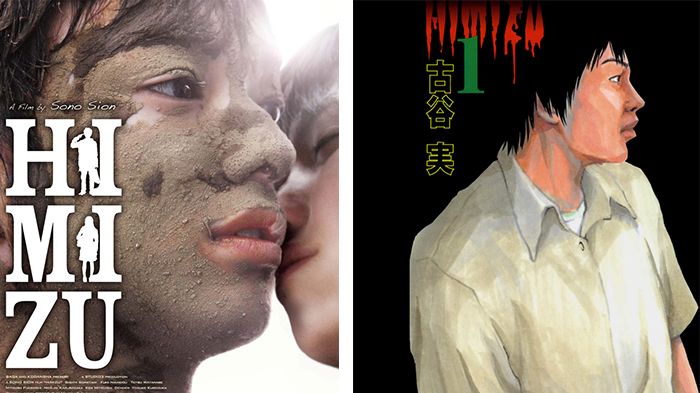 The manga Himizu is pretty much underrated and unknown; however, the live-action adaptation of this seinen masterpiece became acknowledged worldwide when it was screened at the Venice Film Festival in 2011.
Shouta Sometani and Fumi Nikaido star as two troubled teenagers Yuichi Sumida and Keiko Shazawa, who after a series of misfortune events fall even deeper into a nihilistic state and despair. The intense and powerful acting including the portrayal of brutal everyday reality make this film a very enjoyable surprise.
---
Honorable mention:
Prison School (2015, Noboru Iguchi)
---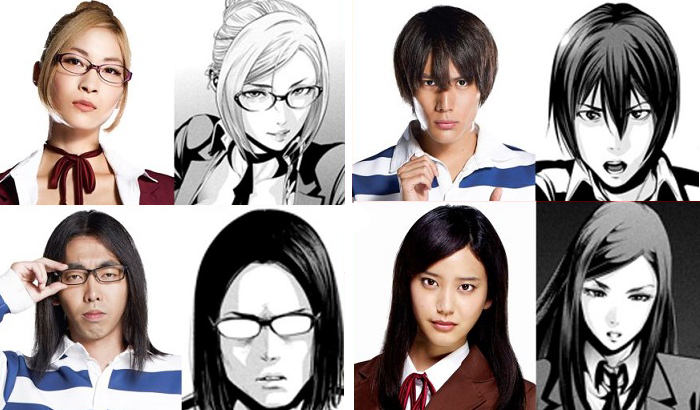 Prison School is a TV drama adaptation and its cast is absolutely fantastic (as you can see from the picture above). All of the chosen actors look as if the manga characters came to life. The drama might be subtler in the ecchi department, which is quite understandable, but that doesn't make it any less hilarious or awesome.
---
The list is based on opinion, not MAL's ratings. The live-action adaptations of famous manga such as Ichi the Killer and Old Boy are excluded because the article is about 'surprisingly good' adaptations.