The difference between manga, manhua, and manhwa is the same as the difference between formaggio, queso, and fromage. All three are the same thing, just from different countries. Formaggio is Italian for cheese, while queso is Spanish, and fromage is French. But the spelling and pronunciation of each word isn't the only difference between the three; the flavor of each cheese found in these countries is different as well. The same can be said of manga, manhua, and manhwa. Let's break down the differences with a few titles you can read for yourself.


---
Manga: Japanese
---
Manga is the recognized term that needs little explanation. This is mainly due to the head start it received during WWII. When American soldiers came over during WWII they brought action comics with them, and as a result modern manga started its golden age with the influence of American comics in the 1940s. Another theory is that manga was the natural progression from political comics, but that doesn't account for the correlation between the arrival of American action comics in Japan and the growth of modern manga around the time of the war.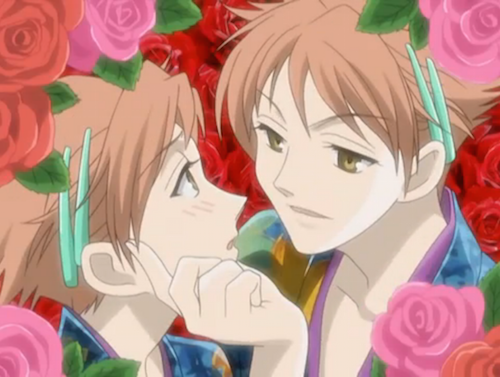 Like high heels, manga started out as a guys only thing. Shoujo didn't arrive on the scene until 1969 with the debut of the Year 24 Group, the world's first group of all female mangaka. They set the standard for the shoujo, genre and were some of the first writers to bring about intense emotional drama in manga. They also helped bring about the yaoi genre, which was highly controversial at the time .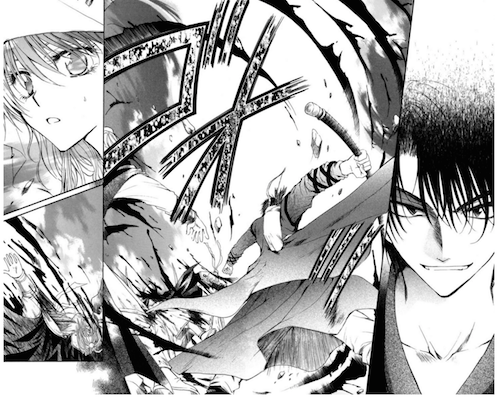 The first way Japanese style comics stand out above the rest is due to their widespread popularity. Both manhua and manhwa are consistently labeled "manga" due to a lack of knowledge of their existence. Manga also stands out due to the high quality art. While manhua and manhwa are often drawn with a similar style, they frequently don't reach manga's high level of quality with greyscale, handdrawn comics. Finally, manga often get their own animated shows if they reach a certain level of popularity. If you are holding your breath in anticipation of your favorite manhua or manhwa becoming an anime, you will die from lack of air. For the most part, manhua and manhwa don't get animated. Noblesse is an exception to this rule, with two OVAs to its name. Now while we don't have to show you a list of examples for you to recognize the art style, we will still list five mangas that every anime fan should read, even if you've seen their anime.


Examples of Manga:
---
---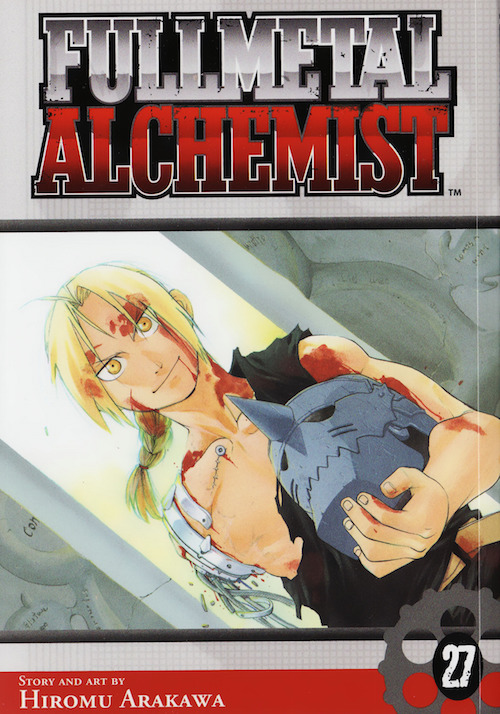 The law of equivalent exchange: to gain something, you must lose something. In a failed attempt to bring back someone from the dead, the Elric brother's lost parts of their bodies. For Edward it was an arm and a leg but his little brother lost his entire body. To restore what they lost they embark on a quest for an object that can override the laws of alchemy: the philosopher's stone.
---
---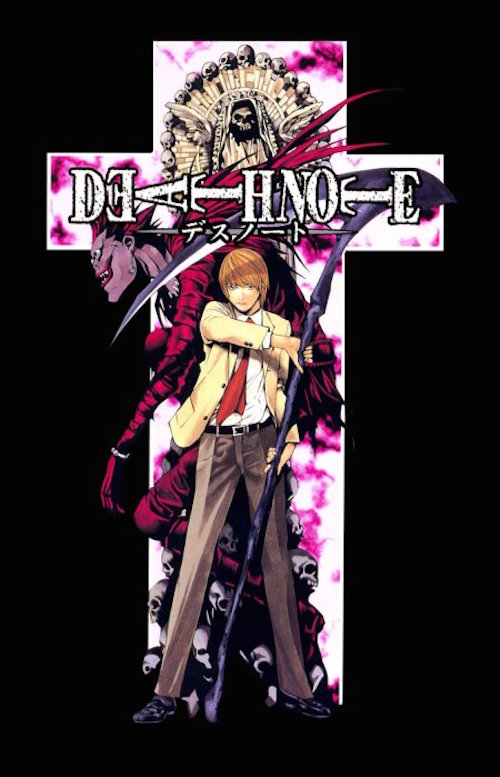 When Light Yagami finds a notebook that claims to have the ability to kill a person just by writing their name on its pages, he thinks it is only a joke. But when he experiments with some criminals he learns that this notebook holds a dangerous power. He decides to use this power to create a better world, a world where he will rule as the just and feared god of all. But a certain detective by the name of L is determined to stop Light's massive killing spree.
---
---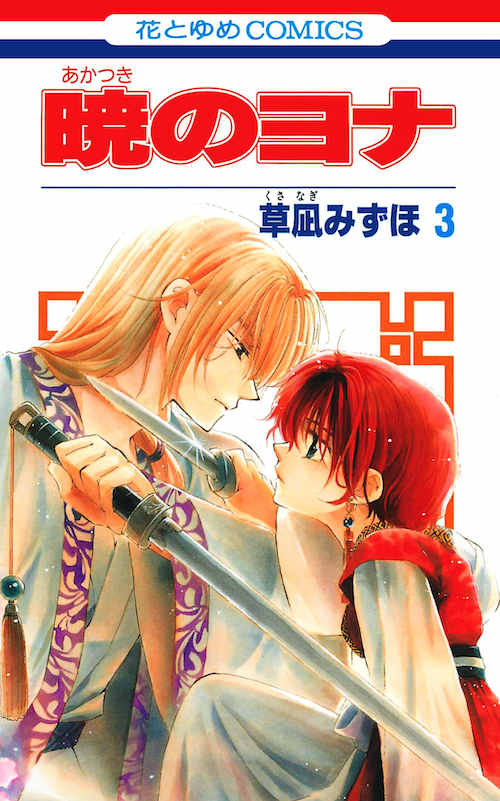 As the only child of the king Il, Yona lived a carefree life of luxury. That is, until her lifelong crush, Su-won, destroyed everything by killing her father and chasing her out of her home. After almost losing her friend Hak, Yona decides that she won't play the part of the victim. She will live and keep moving forward no matter what. But she can't do it alone, or Hak will surely die protecting her. So she goes on a quest to seek the aid of the legendary dragons.
---
---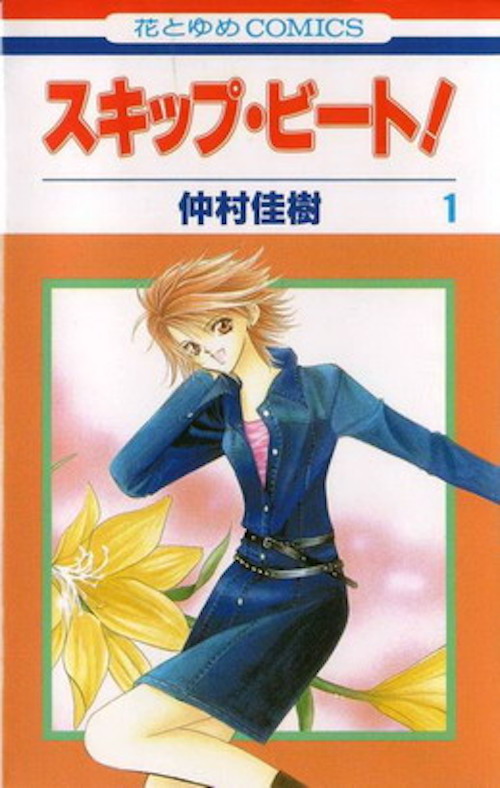 Shou, the love of Kyoko's life, is determined to become a famous singer. When he drops out of high school to move to Tokyo so he can pressure his dreams he asks Kyoko to join him and she gladly accepts. But as soon as he becomes slightly popular, he admits to using her as his own personal housemaid and tosses her aside. Shou expects her to fall apart upon hearing this, but Kyoko decides to surprise him by following him into show business to get revenge.
---
---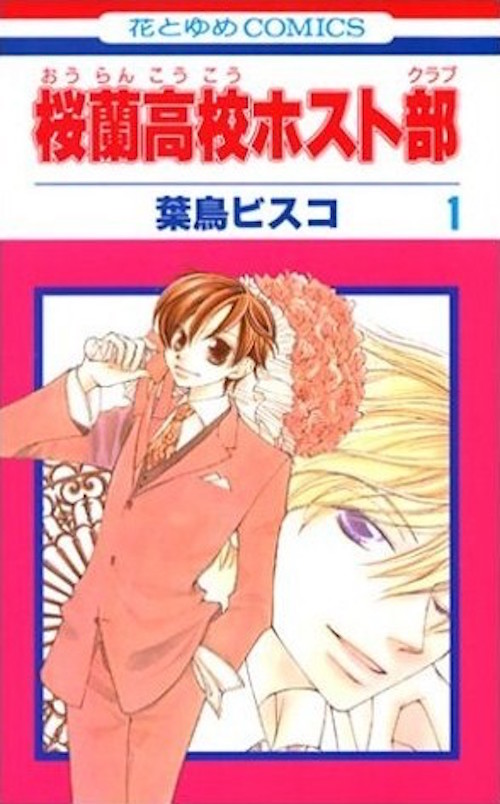 Haruhi is the only poor student in a school of rich kids. While trying to find a peaceful place to study, she makes the mistake of wandering into Music Room 3, home to the Host Club. When she accidentally breaks a vase, the host club forces her to work for them as a host to pay off her debt, not realizing that she isn't a boy.
---
Manhua: Chinese
---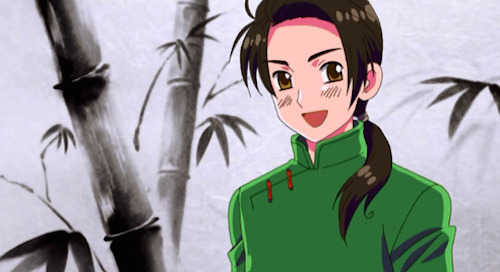 Manhua means "impromptu sketches", and is technically the mother of the term manga and manhwa. While the term manhua predates both manga and manhwa, most do not consider it as the starting point for the term because the modern style of manhua didn't come about until the rise of the baby boomer generation in the 1950s and 1960s. Modern manhua draws heavy inspiration from Japanese manga, but many manhua are based on historical Chinese stories, or new stories set in historical China.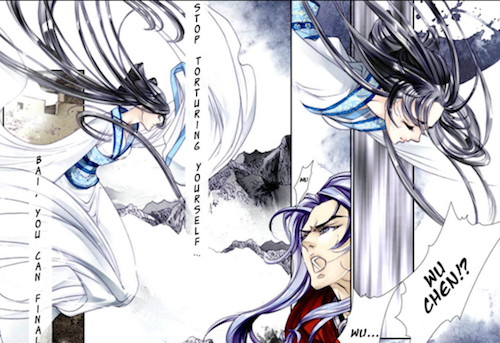 Manhua stands out from the other two with higher level of detail in the background of the panels and with the occasional use of full color pages done completely in paint. Painted pages can be found at the beginning of volumes and during key moments in the manhua. The example above (taken from a page in Melody Drifting In The Rain) is one of the few manhuas done completely in color and is really a feast for the eyes (even if the story is a bit dull). Now let's take a look at a few examples you can read for yourself.
Examples of Manhua:
---
---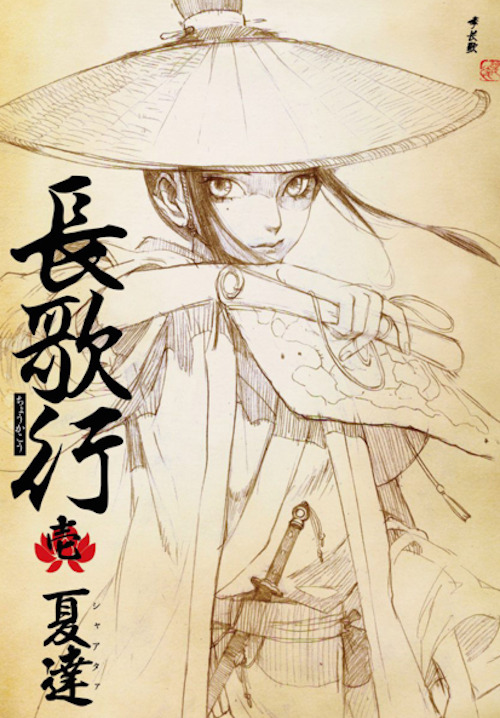 Crown princess Chang Ge Li is pronounced dead after her uncle's men chased her out of the castle and to the edge of a cliff. They never found the body, but all believe that no one could survive such a fall. Little does the emperor know just how much he underestimated the princess. Chang is not only alive, but she's determined to be her uncle's undoing.
---
---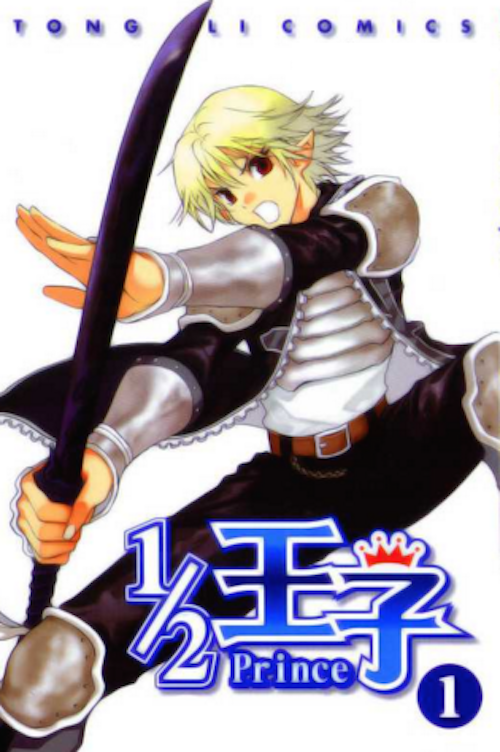 Nothing is more annoying than having someone tell you that you can't do something. When Feng Lan's younger brother tells her she can't make it as a male character in a game where girls are given special benefits, she decides to prove him wrong. Thus begins her adventures as a boy in a fantasy RPG. 1/2 Prince is actually Taiwanese, but Taiwanese comics are also considered manhua because it is still written in Mandarin Chinese.
---
---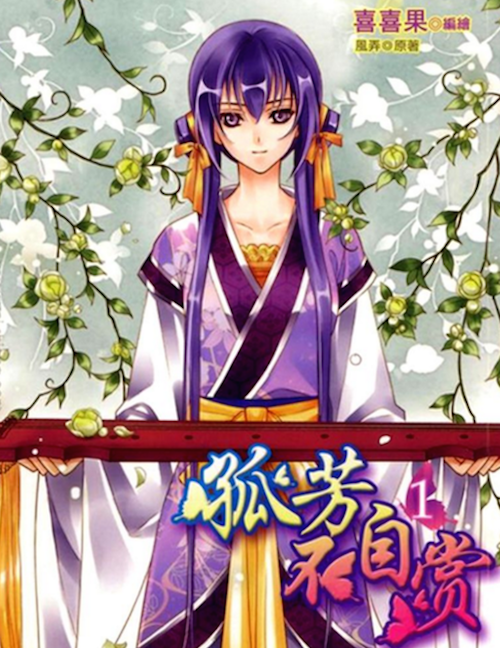 Bia Pingting may have the status of a lowly maid, but due to her high intellect, her master keeps her by his side and she lives better than your average noble woman. When her home is attacked she escaped only to be captured by human traffickers and sold under a different name. When a mysterious man hears Bia play the Qin, a Chinese musical instrument, he falls in love with her and she begins to fall for him, not knowing he is the enemy of her original master.
---
---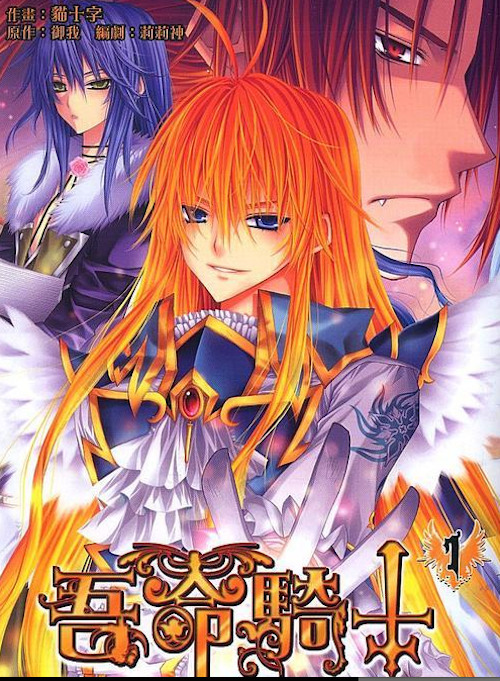 The sun knight is known for being compassionate, forgiving, and the embodiment of justice. In reality, it's all an act that every sun knight has kept up since the original sun knight who really was all those things. The current sun knight is sarcastic, cynical, and would rather be anything but the 'perfect' sun knight he pretends to be.
---
---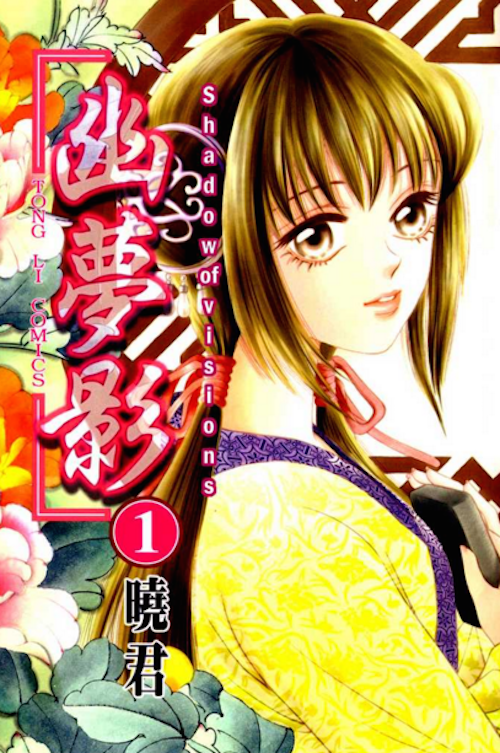 Chuei Ying Shuang had a relatively normal life until the day she helped a man she found passed out on the road. When he awakes she learns that he has the power to paint the future and hers is rather grim. It doesn't take long for his vision to come to pass and Chuei, with nothing left, follows him on a fateful journey.
---
Manhwa: Korean
---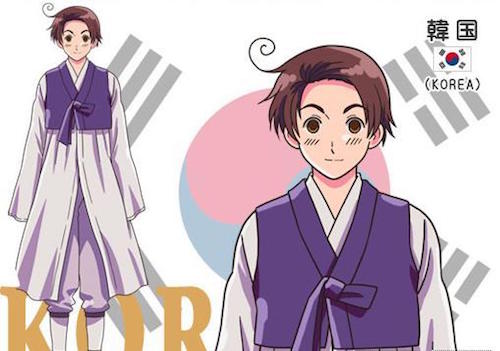 Have you ever picked up a manga, only to be confused because the text is laid out left-to-right and not right-to-left? Then chances are, you've picked up a Korean manhwa, not a manga. Manhwa started out the same as all comics: mainly as political commentary and propaganda, but also later turned into a form of storytelling.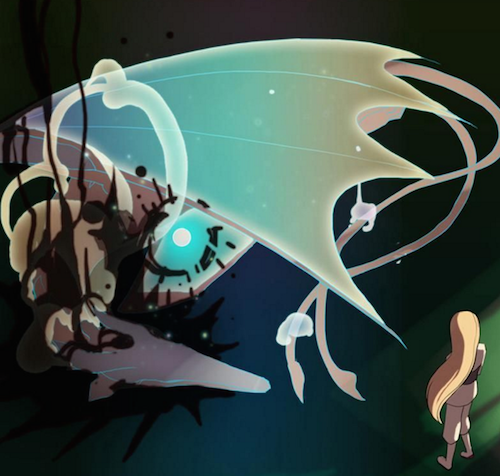 Due to Korea's ban of Japanese imports until the 1990s, manhwa were allowed to develop their own sort of style that is separate from Japanese and Chinese. What makes them stand out most is their use of full-color, computer graphic comics, commonly known as webtoons or webcomics. It's very common for webtoons to be drawn in full-color, because they don't have to be printed with expensive color ink.
Examples of Manhwa:
---
---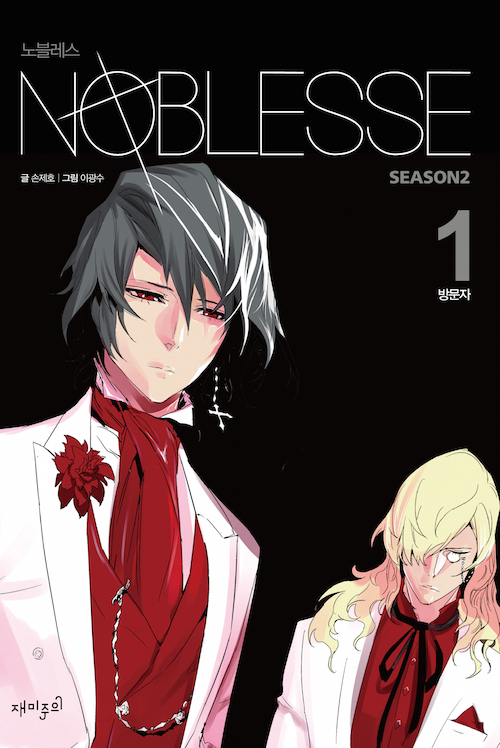 Rai has slumbered for the past 820 years to find the ways of mankind completely changed. To familiarize himself with this new world, he joins a local South Korean school where his servant, Frankenstein, is the principal. But while the world has advanced, it is no safer than the one he once knew.
---
---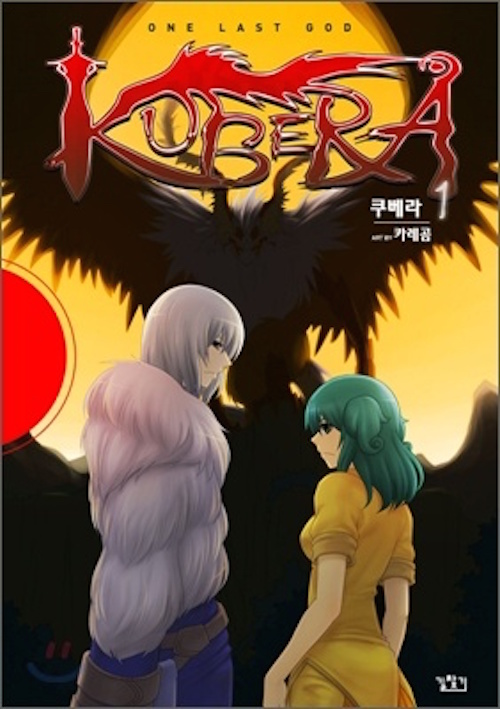 Kubera's village is nothing more than rubble thanks to the work of a powerful creature called a "sura". But before the creature has time to take her out as well, a mysterious magician named Asha appears to save her. Together they go on a quest to find answers and seek revenge.
---
---
Your wedding day is supposed to be the happiest day of your life. Not for Soah. To save her village from drought, Soah is sacrificed as a bridal offering to the water god, thus turning her wedding day into her funereal. Lucky for her, the water god saves her from death and brings her to his kingdom, thus starting her new life in a strange new world.
---
---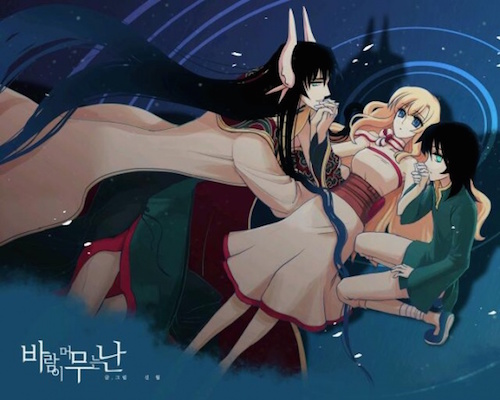 While flying around on her glider, Reana crashes into a strange tree to find the last dragon on earth at death's door. She saves the dragon's life but ends up with part of his power, also known as a dragon pearl, fused with her body. Now the dragon must stay close with her at all times or risk dying from separation. With knights still on the hunt for the last dragon pearl, Rena's life has taken a dangerous turn.
---
---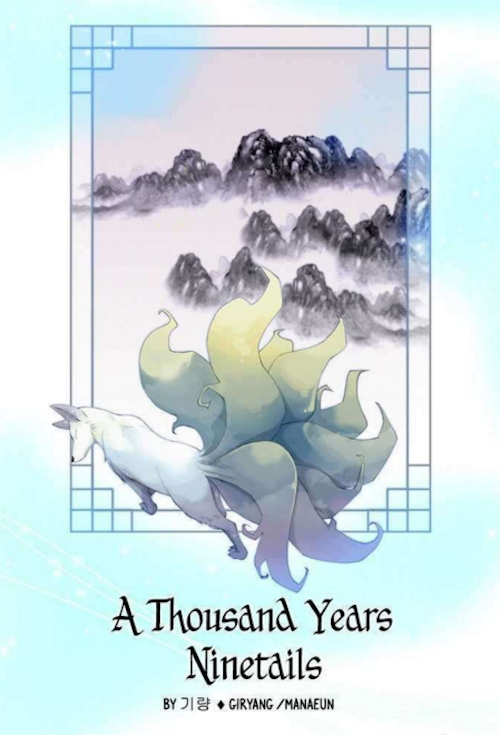 Lee So-Yoon secretly lives on Spirit Mountain with her grandmother and the mountain's last ninetailed fox, Banya. While her family has long history of talented mediums, Lee So-Yoon has rejected this path so that Banya can be allowed to seek his revenge on the man who slew the rest of his family. Little does So-Yoon know that the reincarnation of Bayna's enemy is someone close to her.