Get Inspired With These Awesome Sports Anime
---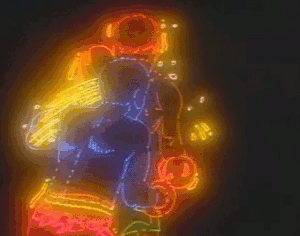 Inspirational, engaging, and thrilling enough to keep people on the edge of their seats - that's the charm of sports anime. There's no end to people's fascination with athletes and games. Now, add this wonderful form of entertainment to the brilliant visuals of animation and you've got something you won't want to take your eyes off.

Go fast, hit hard, and beat all your opponents with our list of the best sports anime.


For more of our most highly rated Sports Anime, as well as an overview of all the genre has to offer, check out our Sports genre page on MAL.


---
Best Sports Anime List
---
---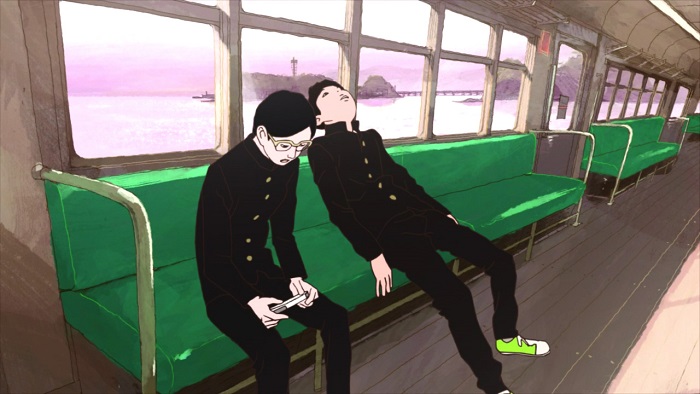 It is quite rare for anime to use table tennis as the premise for a show, but this series does just that, and features radically different animation and heartfelt storytelling that is highly unusual, even outside the sports genre. Makoto "Smile" Tsukimoto and Yutaka "Peco" Hoshino are childhood friends who share the same love for table tennis. It is a tale of growth, of struggle, of ideals, and of life. Don't miss this one.
---
---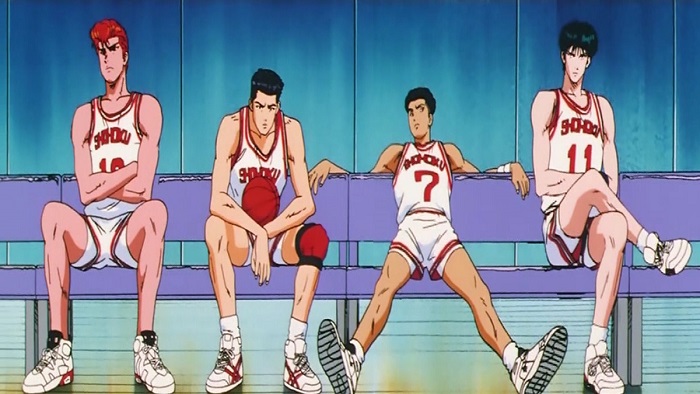 Get to know Sakuragi Hanamichi; that student who holds an all-time record of being turned down by a lot of girls in middle school (50, to be exact). But hey, that is only because of the popular Kaede Rukawa whom everyone is crushing on. In an attempt to beat Rukawa and win his new love's heart, Sakuragi joins the school basketball team.
Slam Dunk is undoubtedly one of the best sports anime of all time. In fact, this anime is so popular that it has increased the popularity of basketball in Japan.
---
---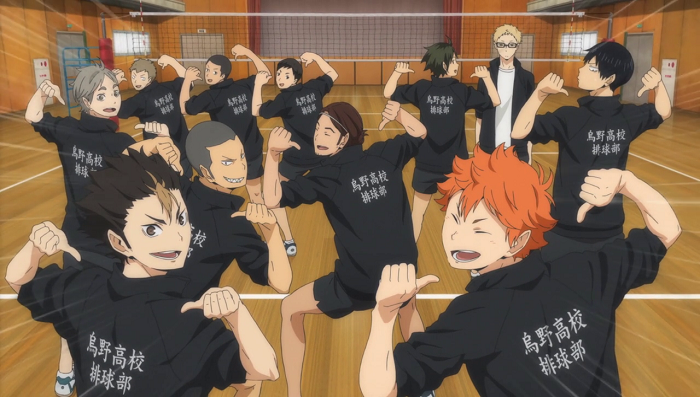 Karasuno High School takes on the challenge to be Japan's number one volleyball team. Their two new recruits - Hinata and Tobio - are the keys to this newly revived team's success. However, there will be many obstacles that will test their skills and friendship. Will they be able to break through the tall walls in front of them?
Haikyuu!! Second Season is a top class sports anime. Witnessing the dizzying skills and moves of each character will inspire you to try your hand at volleyball too!
---
---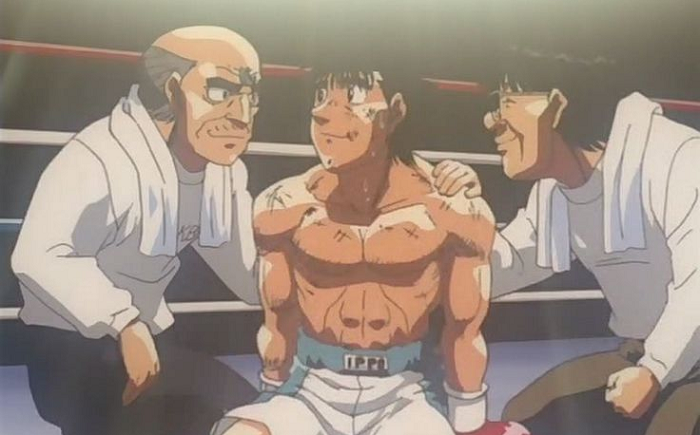 Ippo Makunouchi is a gentle, quiet High School student who is frequently bullied. He wants to become a better person and fight back. However, he's never been good at fighting -- that is until a boxer named Takamura Mamoru saves him from bullies and introduces him to the brutal world of boxing. Training to be stronger, Ippo goes through many hardships to reach his goals.
Hajime no Ippo is an amazing anime featuring growth, grit, and spectacular action. It might just knock you down and take your breath away.
---
---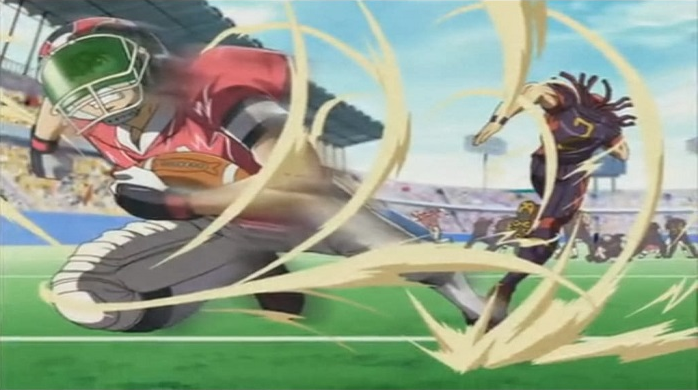 Sena Kobayakawa is not just your ordinary chibi character. Escaping from a group of bullies, his notable running skill catches the attention of the captain of the school's American Football Club. Sena is finally in his element, and must work with the eccentric, and very sadistic Captain Hiruma, if he wants to make it to the Christmas Bowl.
Eyeshield 21 is filled with comedy, excitement and electric characters. So, be ready to run together with the team on their journey to fame.
---
---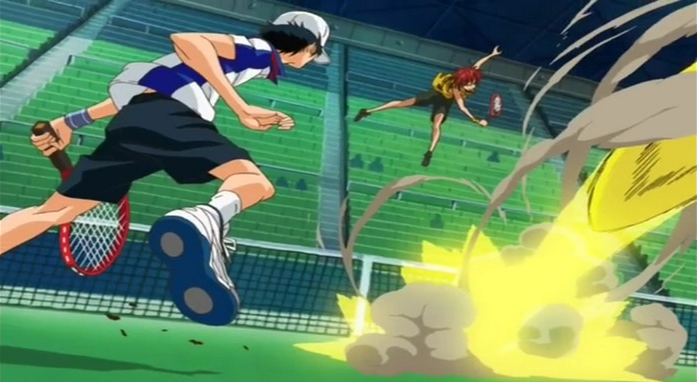 Follow Ryouma Ichizen and his aim to surpass his father, a legendary tennis player. Enrolled in Seigaku, he faces a lot of strong opponents and learns a lot of things. Whether he'll finally get out of his father's shadow and become Japan's best tennis player is something you've just got to see to find out.
Prince of Tennis is one of the best sports anime that kicked off in the 2000s. The series is loaded with some positively out-of-this-world tennis action. You might even be able to apply the techniques to your next tennis match with a friend (but probably not).
---
---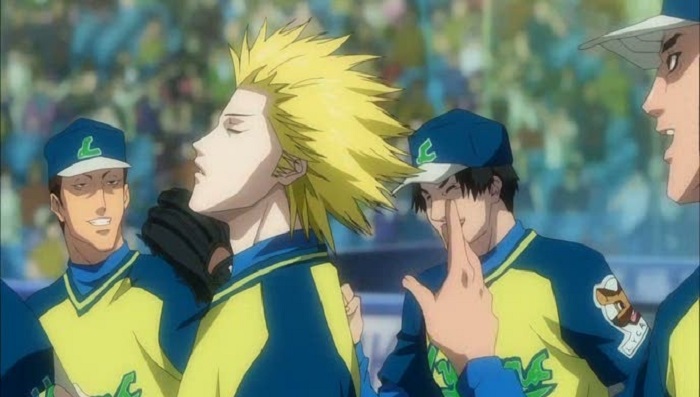 Baseball is a popular sport in Japan, so it's not shocking to see many anime made about it; one of the absolute best is One Outs. In it, we journey with Toa Tokuchi an ace pitcher whose whole world revolves around gambling on his talent with a baseball.
One Outs is simply electric. It combines the psychological elements of anime like Kaiji with amazing sports action that will have you begging for more episodes. Add this anime to your must-watch list and you will not regret it.
---
---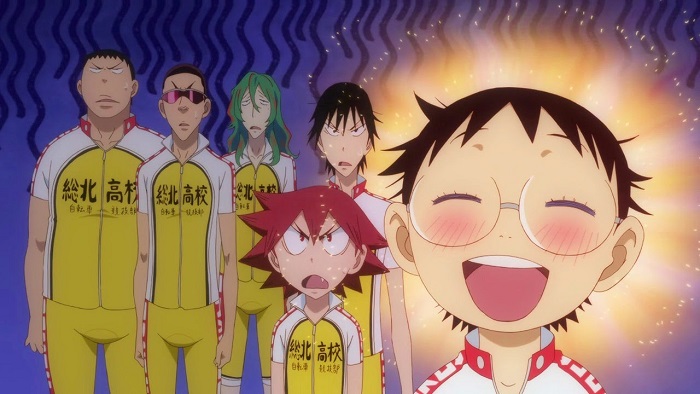 Sakamichi Onoda and the gang pick up right in the middle of where season 1 left off. This is a cycling anime that explores motivation, struggle, passion, and heartache. The team struggles as they try to overcome physical, mental and emotional fatigue. Succeeding is an uphill climb, but no one is backing down.
---
---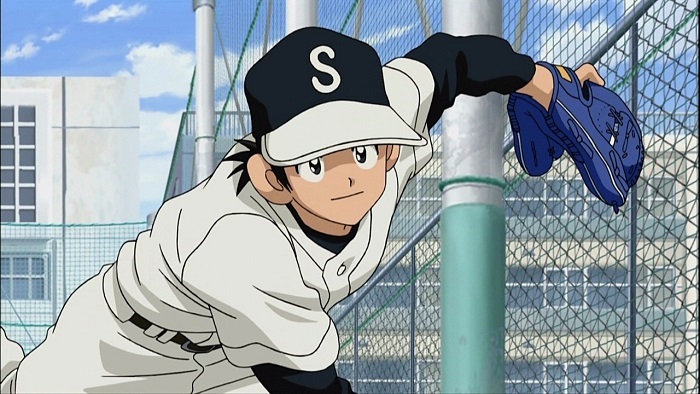 Kou Kitamura is a boy who inwardly wants to become the best player in baseball despite showing little interest in it publicly. He is an excellent hitter. On the other hand, his neighbor Aoba Tsukishima is a natural genius at pitching. Kou secretly trains to be like her. However, the biggest question is whether he will have the courage to chase his dreams or not.
Cross Game is a combination of romance, comedy, and drama. It will not only awaken the love of baseball in you, but it will also help you learn to appreciate the small things in life. It's a masterpiece worth seeing.
---
---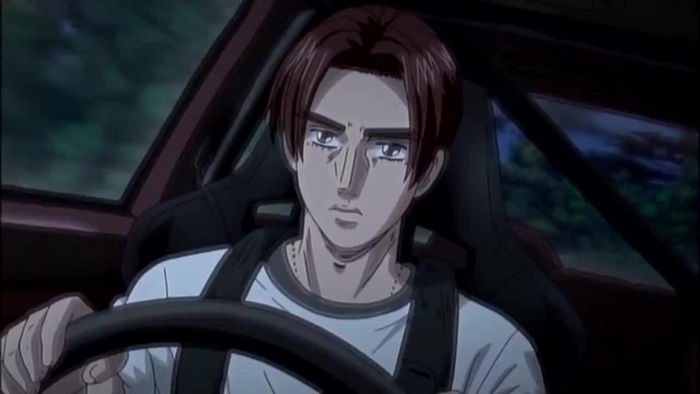 Initial D Final Stage narrates the story of Takumi Fujiwara and his comrades as they thrive in the world of racing and finally face the most important, and the most difficult race in their life. While Takumi has never lost before, facing an opponent using the same car as his might just change the record.
Initial D Final Stage will definitely keep you on the edge of your seat. Each episode is full of thrilling action that won't be able to tear your eyes from.
---
---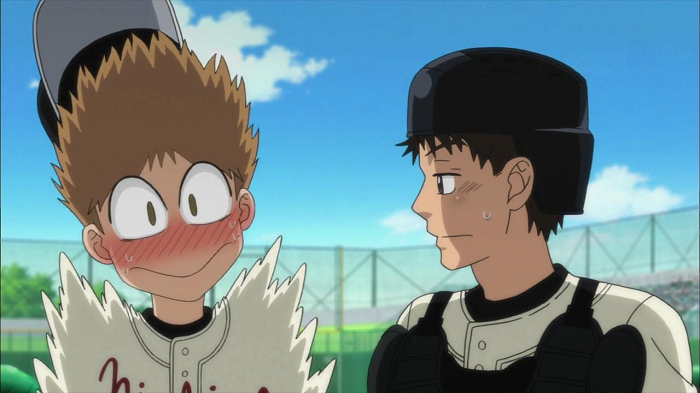 This is a brilliantly crafted and gentle, yet enthralling and binge-worthy show where your enjoyment of it will hinge on how annoying you find the main character. Ookiku Furikabutte follows the story of Ren Mihashi and his teammates. Ren is a diamond in the rough pitcher with zero confidence that will need to be coaxed out of his shell by the brilliant yet selfish catcher Abe in order to rise to greatness. Together, they aim to compete at the legendary Koushien Stadium; every high school baseball player's dream. They are up against bigger teams from bigger schools who will test just how far can they go to reach their dreams.
---
---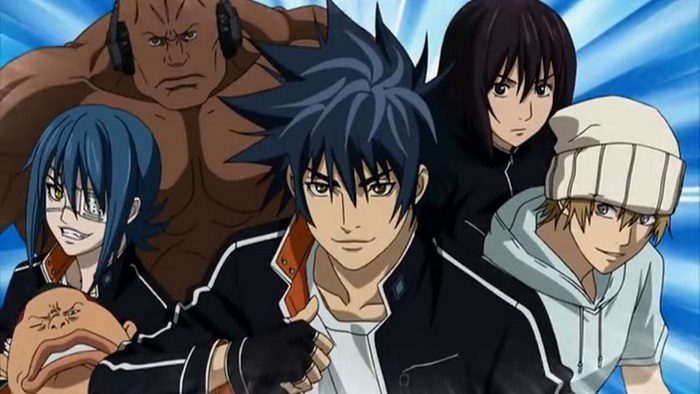 Itsuki "Ikki" Minami is just your typical street-fighting teenager. Then, he discovers an Air Trek, a futuristic version of roller skates, and a badge that belongs to the Air Trek gang named Sleeping Forest. Suddenly, his life changes and he is sucked into the stormy yet exciting world of Air Trek street racing.
---
---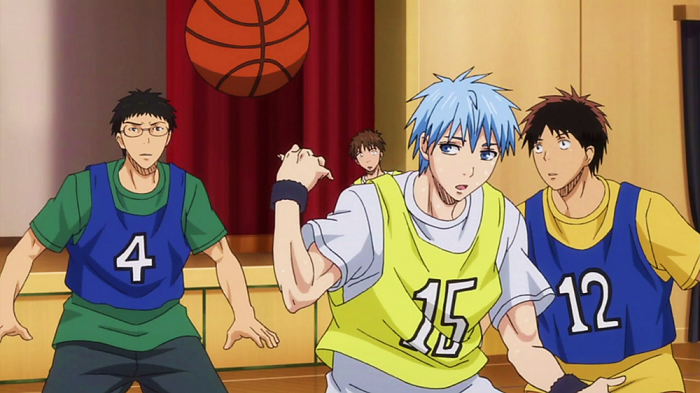 "You will be the light and I will be your shadow" -- this has been Kuroku Tetsuya's promise to Taiga Kagami, both members of Seirin's basketball team. While Kagami plays with an explosive and powerful style of basketball, Kuroko is the complete opposite and uses his lack of presence and skill with passing to make an impact. It's thrilling to watch such a misunderstood character like Kuroko do his thing and see his opponents flabbergasted and have absolutely no idea what's going on.
---
---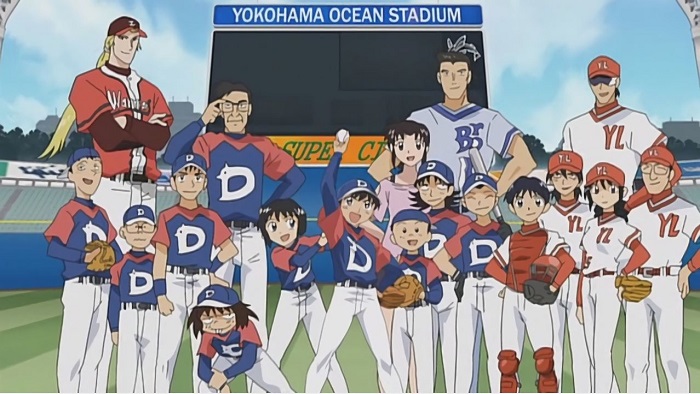 Succeeding as an athlete requires drive, competitiveness, perseverance, and skill. Gorou Honda seems to have all this. However, he has lost track of his main goal countless of times, too. He has been injured, demotivated, and doubtful. Now fighting in the Baseball World Cup, will Gorou be able to conquer all obstacles to win?
---
---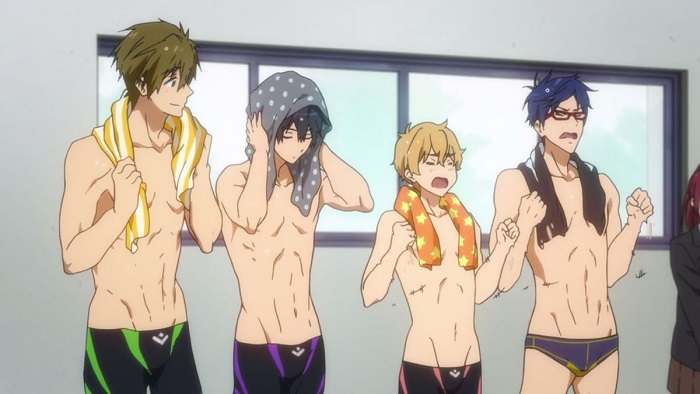 Dive with the Iwatobi Swim Club as another year in school begins. The club is doing great in many competitions. However, team members Haruka Nanase, Makoto Tachibana, and Rin Matsuoka are on the verge of making important decisions for their future. Will they be able to decide without letting go of their passion or will it be the end of their course?
Free! Eternal Summer is a must-watch sports anime. Not only does it have many hot guys in their swimming trunks (fangirl alert!), but it also serves as a compelling drama.