Manga has existed to entertain since 1945 - since then, there have been many notable artists (or mangaka) throughout the decades that have not only created enjoyable and best selling works, but changed how the medium is actually viewed. The problem of course is narrowing down who deserves to be listed as one of the very best in Japan. You all know how influential Tezuka was, how important Doraemon's Fujiko F. Fujio was, and Yoshihiro Tatsumi's impact on Gekiga and Seinen titles (this one's perhaps a little bit more obscure). But with that in mind, this list won't necessarily prioritize the more obvious names, and will focus on more modern mangaka. But, as you keep reading, you'll see how much they've impacted not just the manga industry, but genres that have nothing to do with manga.
---
---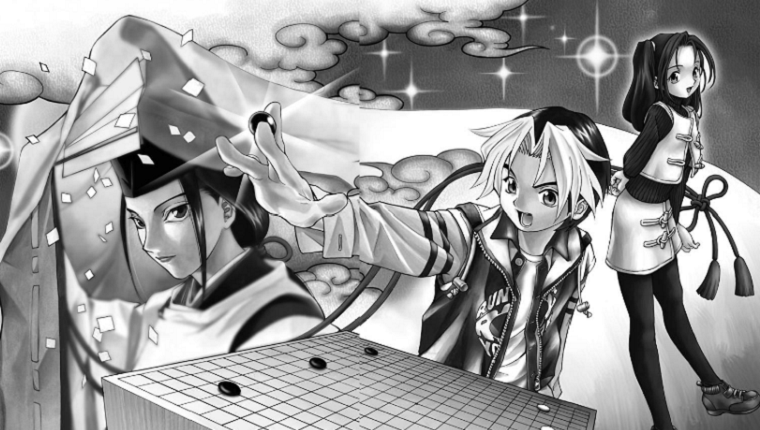 The manga that introduced the younger generation to Go.


Before Yumi Hotta's manga was serialized in Jump, Go was more of a game for old men. However, once Hikaru no Go made its debut in 1998, people fell in love with the anime about a young, reckless kid who is possessed by an ancient Go player. But it didn't just tell its story -- it also managed to explain the game of Go with ease, and got people from all ages to play the game. Yumi hasn't come up with much since this hit. Obata, on the other hand, has worked on two other titles with massive success.
---
---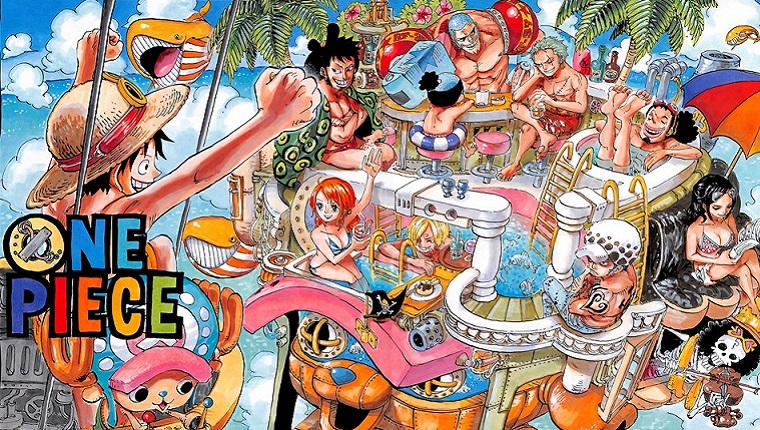 This immensely popular shounen title that's been in Jump since the late 90's features pirates, which means sailing the high seas and trying to find treasure.


Never mind the setting, which is fairly refreshing for a shounen manga, or the art style, which ranges from odd to spectacular; One Piece has been one of the most dominant manga titles sales wise in manga history. Remember, this title ended up getting an ad in the New York Times a few years ago. It's risen to levels never seen before, and is still going strong today.
---
---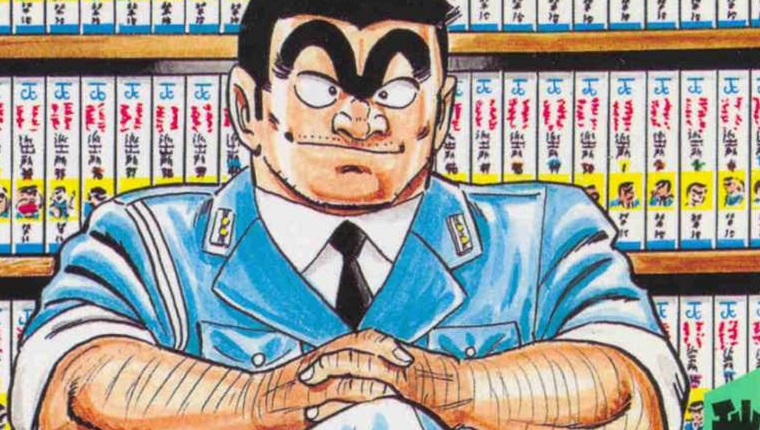 This cop hasn't changed in 4 decades, and isn't on pace to now.


Not necessarily "popular", especially since Osamu Akimoto's most famous work, Kochikame, hasn't been published outside of Japan, but this series started in the late 70's, and it's still running in Weekly Shounen Jump today. Considering that manga are regularly axed after a few months to a year into its publication, that's impressive. Also, taking into consideration the number of health issues that often crop up with artists, to be as consistent as he's been since 1976 is crazy, and definitely needs to be respected.
---
---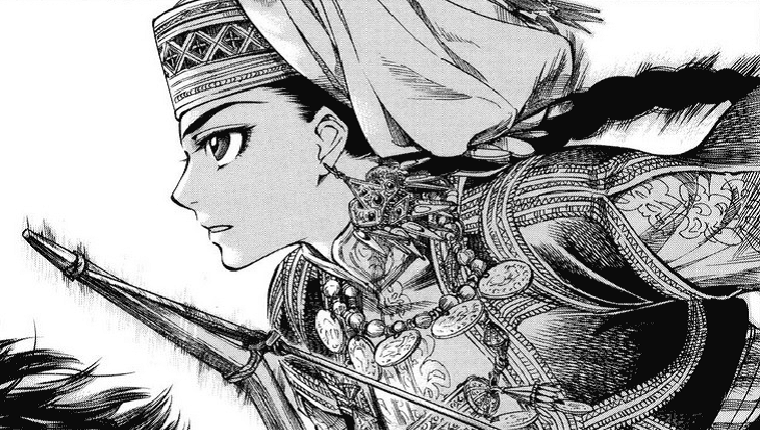 Amir is one of the protagonists of A Bride's Story, and not someone you'd want to make mad either.


If you have not checked out Kaoru Mori's works - Shirley, Emma or A Bride's Story (Otoyomegatari) - then you should definitely consider getting a start on them. There are very few artists drawing manga that have the level of detail she has in her backgrounds and her characters. If she ever does an artbook, the price point will probably be justified. That's how great her art is.
---
---
This might be Ito's drawing at his tamest, so you can imagine the horrors he's unleashed to readers around the world.


Gyo is a genuinely disturbing read, and its author, Junji Ito, is no one hit wonder as he's one of the more well known horror artists in the industry. From Tomie, the girl who just won't die, to Uzumaki, which told tales of the weird, how the characters react to the grotesque and the situations they're placed in are some of the ways Ito horrifies anyone who reads his works.
---
---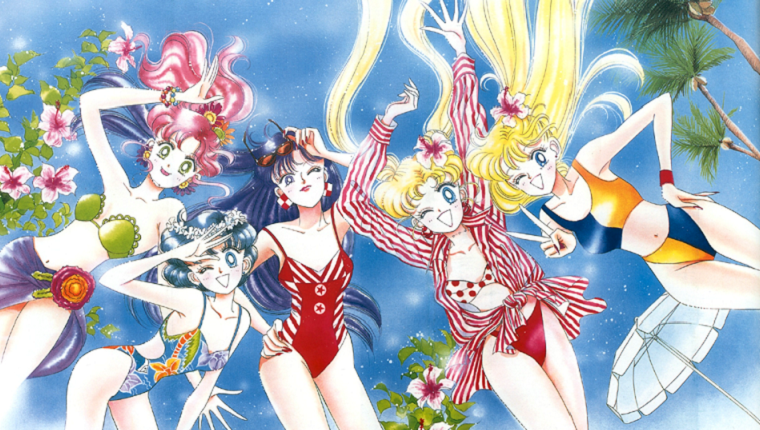 It's not just any shoujo title -- it's one of the most well known in anime's history, and popularized an entire genre on its own.


From its themes of empowerment to changing how people viewed magical girls, Naoko Takeuchi's Sailor Moon made its debut in 1991, and has been one of the most popular titles around the world. While it was directed towards girls, it got guys interested in it as well; with Sailor Moon Crystal airing now, it's definitely looking to continue its success for a new generation, while also satisfying the older fans.
---
---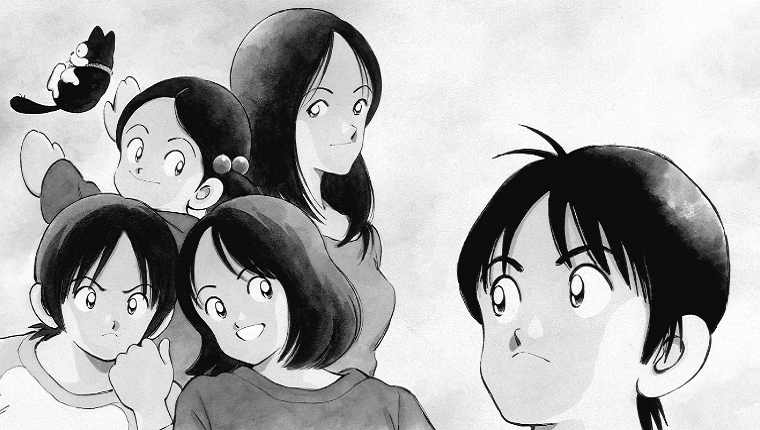 From his character depictions to his disregard for the 4th wall, Adachi's stylistic flourishes are a treat to read, and are a one of a kind.


Mitsuru Adachi's first work was Kieta Bakuon, in 1970. His current manga is Mix, the prequel to Touch, which is a manga he created in 1981. Despite the characters looking the same and his love of sports (particularly baseball) manga, Adachi is one of the more prolific artists still drawing in the industry today. The type of humor he is fond of (e.g. often involved his character's nuanced facial expressions) isn't easy to do. That's why we won't see a style quite like his for a while.
---
---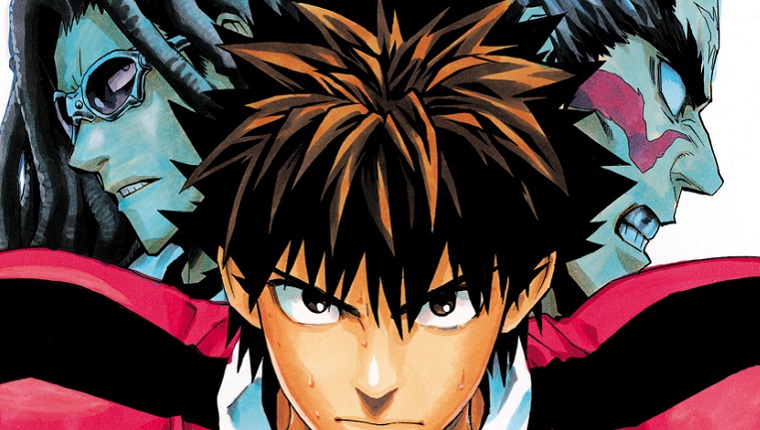 The manga based on a sport that no one in Japan even knew about.


Football, one of the most popular sports in America, was only ever an afterthought in Japan. Eyeshield 21, at least, changed that conversation once it was serialized in Jump. Not only did it manage to explain the game of football, it provided a character that fits the NFL mold yet doesn't: a wimpy, pathetic kid who can run, and that ability manages to change him physically and mentally. Despite its unconventional premise, the characters and drama helped make it run for 7 years, and in that time frame, it raised awareness of what football really was in Japan.
---
---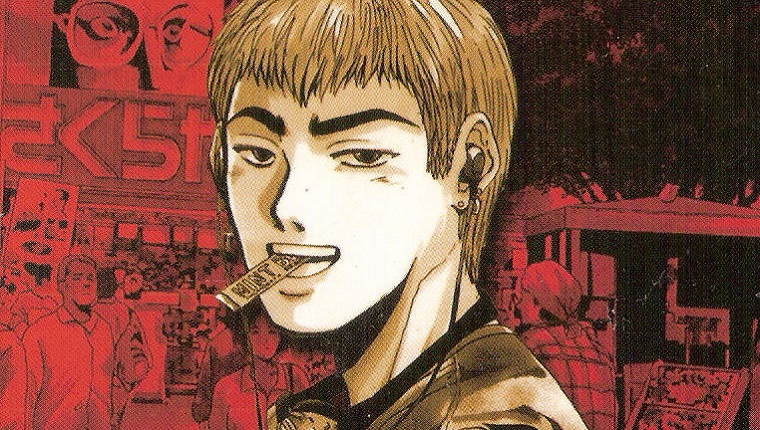 24 year old Onizuka's backstory is what makes this teacher/student manga different than others before it or after it


There's a number of manga that revolve around teaching, but none are quite as eccentric as Fujisawa's GTO. Technically a sequel to Shonan Junai Gumi, we are introduced to a physically imposing, crass former gangster Eikichi Onizuka, who, after growing up hating teachers, chooses to become one. He has to teach the worst class in school, and he uses his past (and strength) to guide his students, though you wonder what kind of lesson you learn when you drive off an unfinished bridge with a middle school girl. GTO speaks heavily on the aspects of growing up -- bullying, societal pressure, friendship -- and there hasn't been a lot of manga like that since it's debut in 1996.
---
---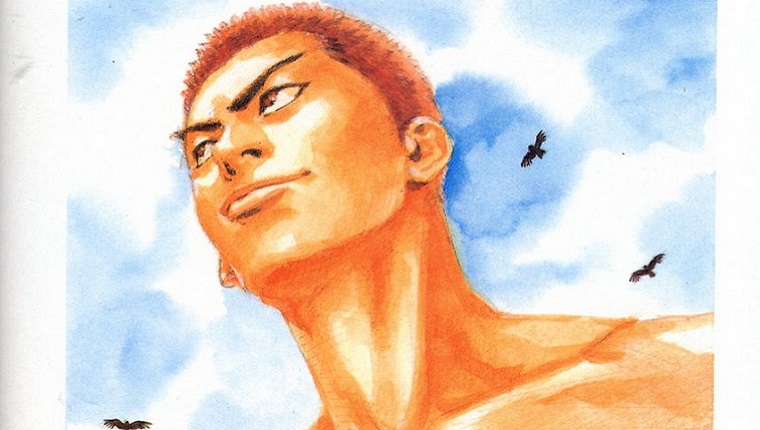 It all started with rejection, but for Hanamichi Sakuragi, it soon became much more.


In Slam Dunk, a tall, red haired high school kid who's been rejected by a lot of girls finds a girl he likes -- this girl happens to like basketball. Instead of him going after the girl, it soon becomes more about him learning the game and getting invested not just in playing basketball, but playing basketball with his teammates. This basketball manga is loosely based on Takehiko Inoue's life who created one of the best selling titles in Jump history. Most importantly, basketball wasn't big then, but all it takes is one person to create a compelling work that brings awareness to a subject. Now he's working on a decidedly different work.