Movie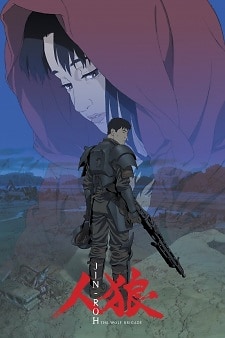 Jin-Rou
In an alternate history, following World War II, civil unrest and terrorism run rampant in a devastated Japan under foreign occupation. During a botched interception of underground munitions being transferred by a terrorist organization, Constable Kazuki Fuse, a soldier in an elite counter-terrorism unit, witnesses the true terror of human nature. He fails to prevent a teenage girl from carrying out a desperate suicide bombing that subsequently causes immense destruction to Tokyo. With mental scars and his competence under question, Kazuki is sent back to the military academy for re-evaluation. Unbeknownst to him, he will soon be caught up in a web of government conspiracies that have the power to determine the future of all of Japan. Jin-Rou is a heart-wrenching tale of a man treading the fine line between human and beast, ultimately discovering to which side he truly belongs. [Written by MAL Rewrite]
Themes:
Military, Police, Psychological
Licensors:
Bandai Entertainment,Discotek Media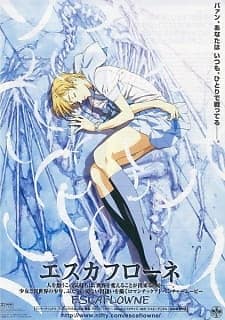 Escaflowne
Hitomi Kanzaki is in a very depressed mood. She only wants to sleep and fade away. Her misery summons Lord Folken who sends her to Gaea. The people of Gaea think she is the Wing Goddess, who can call upon the legendary Dragon Armor called Escaflowne. On Gaea, King Van, the sole survior of the White Dragon Clan, is also in a depressed state. Swearing an oath to get his revenge on the Black Dragon Clan that obliterated Van's kingdom, he lives by the sword. Now that the Wing Goddess has finally appeared, she posseses Gaea's world fate in her heart. Escaflowne will either lead Gaea to peace or total ruin. (Source: ANN)
Theme:
Mecha
Demographic:
Shoujo
Licensors:
Bandai Entertainment,Funimation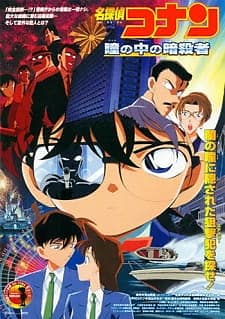 Detective Conan Movie 04: Captured in Her Eyes
On a rainy afternoon, the Detective Boys witness a murder across the street. Barred by traffic, the culprit slips away and Conan Edogawa is left a single clue by a dying detective. Days later, another detective is found murdered in a parking lot, leaving the police rattled. Suspicious that the culprit is one of their own, everyone in the police department without an alibi is suspect. But despite being on high alert, they are outmaneuvered and suffer yet another attack—this time with Ran Mouri finding herself in the crossfire. Traumatized, Ran wakes in the hospital with retrograde amnesia, remembering nothing about her life. Soon released, she struggles to remember her past and grows fearful of not regaining her memories before being targeted by the killer for what she witnessed. As she is guarded by friends and family, it is up to Conan to piece together the clues and find who the murderer is before they strike again. [Written by MAL Rewrite]
Theme:
Police
Demographic:
Shounen
Licensor:
Funimation
Crayon Shin-chan Movie 08: Arashi wo Yobu Jungle
An adventure set in a south island. Shinnosuke with his parents and friends joined a tour with the preview of Action Kamen's new movie 'South Sea Millennium Wars' on a luxury liner, but a funky guy who names himself Paradise King and his slave gang of gibbon monkeys took away all the adults to a south island. Gotaro Go, an actor playing the role of Action Kamen, with Shinnosuke, fights a martial-arts battle and air battle against Paradise King. (Source: Manabu Tsuribe)
Demographic:
Seinen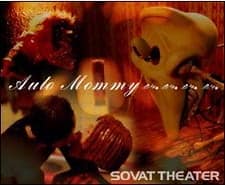 Auto Mommy
Parents who don't want to take care of their child leave parenting to the mail ordered robot "Auto Mommy" and allow their child to be raised in isolation. One day, they take a look at the monitor to check the child, and then they see the child wearing dog skin and hiding his face. This is not good, the parents think, because they can't send the child to school like this. So they make Auto Mommy peel the dog skin off the child, only to find that the child became a plant without a human face.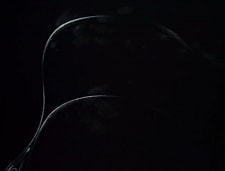 Wind
Beginning with a photograph of a pinhole camera by photographer Yoshiyasu Suzuka, a detailed abstract animation develops in a jet-black space.
Special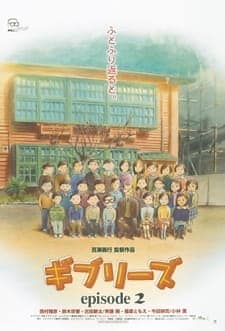 Ghiblies
Two Ghibli created shorts about the happenings in a fictional animation studio, presumably based to some extent on their own.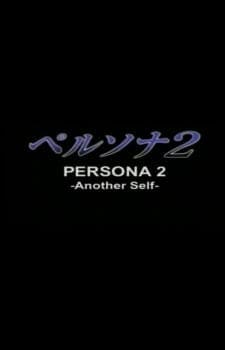 Persona 2: Another Self
Animated promotional trailer for the Persona 2: Innocent Sin, a game for PlayStation. Included as a bonus on the Persona 2: Eternal Punishment Bonus Disc.
Theme:
Demons
Seikai no Monshou Special
Ninja Bugei-chou Pilot Film
An animated pilot film for Ninja Bugei-chou released to the public over three decades later on Ninpuu Kamui Gaiden DVD volume 7. The pilot film was created in 1969 as director Nagisa Ooshima was wanting to make a TV animation to build off his controversial film from 1967. The pilot was rejected by Shirato himself (the original comic creator the film was based on) and the plan was changed to animate Ninpuu Kamui Gaiden instead, a side story to the Kamui Den manga also created by Shirato. Though with this change, Ooshima did not partake in Ninpuu Kamui Gaiden's production.
Themes:
Historical, Samurai
Demographic:
Seinen