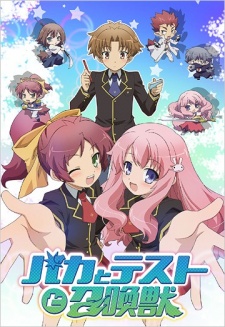 Komoto Sachi, the assistant producer of
Baka to Test to Shoukanjuu
, gave her analysis on the relationship between the nature of the fanbase and the media sales. She said the cheap goods of Baka to Test priced around 1,000 yen have been sold quite well, but its enthusiasm doesn't extend to the DVD & Blu-ray priced at 6,000 ~ 7,000 yen. In contrast, the DVD & Blu-ray of
Queen's Blade
as well as
Ikkitousen
have been sold constantly for years although she has scarcely heard of the excitement of the fans. The interviewer and Komoto called them "Silent Majority Gentlemen", who never speak out but quietly support the titles.
Ishii Tomohiko, the producer of
Higashi no Eden
, also found out that the 1,400 yen Eden novel was sold considerably better than the DVD & Blu-ray. He realized the difficulty for the young fans to spend 4,000 - 5,000 yen x four volumes.
Sources:
Scan of Animage
,
Scan 2
not sure of the magazine name
,
Business Makoto
[/i]

RSS Feed