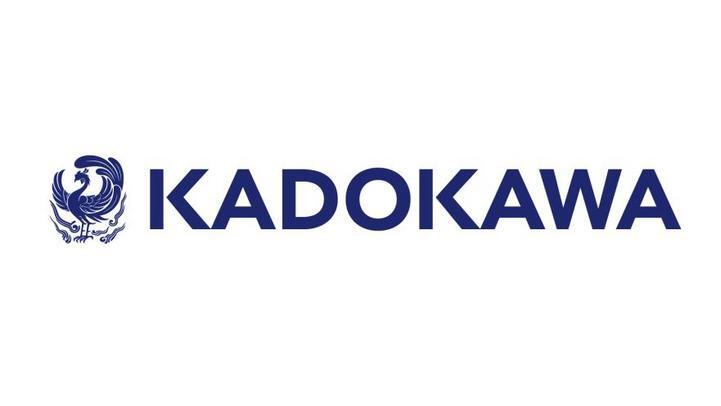 During the Virtual Crunchyroll Expo 2021 event on Saturday, Kadokawa Corporation (Kadokawa) announced that the company will begin English simulpublication of manga and light novels digitally to their Japanese releases. Kadokawa will release these simulpubs on the online eBook store Book☆Walker Global, as well as other online eBook outlets.
With the standard publication date for English manga translations being between six to ten months after licensing of the title, Kadokawa plans to speed up the simulpublishing to meet the needs of overseas readers wanting faster releases. The initiative will begin with the following seven manga titles, the first three chapters of which will be available for free between August 5 and September 1:
Kamigami ni Sodaterareshi Mono, Saikyou to Naru
(
A Boy Raised by Gods Will Be The Strongest
)
Yuusha, Yamemasu
(
I'm Quitting Heroing
)
Maseki Gourmet: Mamono no Chikara wo Tabeta Ore wa Saikyou!
(
Magic Stone Gourmet: Eating Magical Power Made Me The Strongest
)
Imouto ni Konyakusha wo Yuzure to Iwaremashita: Saikyou no Ryuu ni Kiniirarete Masaka no Oukoku Nottori?
(
My Little Sister Stole My Fiancé: The Strongest Dragon Favors Me And Plans To Take Over The Kingdom?
)
31-banme no Okisaki-sama
(
The 31st Consort
)
Saikyou Degarashi Ouji no Anyaku Teii Arasoi
(
The Insipid Prince's Furtive Grab for The Throne
)
Touhou Suichouka: Lotus Eater-tachi no Suisei
(
The Lotus Eaters, Drunk and Sober
)

Furthermore, three light novel titles,
Hige wo Soru. Soshite Joshikousei wo Hirou.
(
Higehiro: After Being Rejected, I Shaved and Took in a High School Runaway
),
Yuusha, Yamemasu: Tsugi no Shokuba wa Maoujou
(
I'm Quitting Heroing
), and
Saikyou Degarashi Ouji no Anyaku Teii Arasoi: Munou wo Enjiru SS Rank Ouji wa Koui Keishousen wo Kage kara Shihai suru
(
The Insipid Prince's Furtive Grab for The Throne
) (official light novel titles to be determined), will also be released simultaneously by chapter this October. Kadokawa expects to release more than 100 titles in English in the near future.
Book☆Walker, founded in 2010 as a Kadokawa group subsidiary, has previously simulpublished manga in English with other subsidiary companies such as Yen Press, ComicWalker, and J-Novel Club, among others. Since its creation, Book☆Walker has published over 20,000 English translations of manga and light novels. Kadokawa plans to expand their digital simulpublishing to other platforms in the future.
Other common sites to find English simulpubs are comiXology and Kindle, featuring translations from major English localization companies such as VIZ Media LLC. (VIZ Media), Seven Seas Entertainment, and Kodansha Ltd. (Kodansha).
VIZ Media began English simulpublishing in January 2013 with the translation of Weekly Shounen Jump magazine on their digital store. Kodansha followed in April 2016 with their first simulpub of
Shingeki no Kyojin
(
Attack on Titan
) chapter 80 on comiXology and Kindle.
Kadokawa is a media conglomerate of the merged Kadokawa Corporation (founded as Kadokawa Shoten Publishing Co., Ltd. in 1945) and Dwango Co., Ltd. in October 2014. The company was known as Kadokawa Dwango Corporation until July 2019.
Kadokawa Digital Simulpub Twitter: @
KADOKAWAdigipub
Kadokawa Digital Simulpub Facebook: @
KADOKAWAdigipub
Book☆Walker Global official site:
https://global.bookwalker.jp/
Source: Press Release

RSS Feed