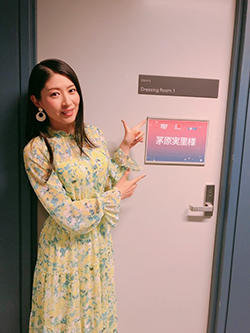 Referred to as Minorin by her fans, Minori Chihara has been active in the industry as both a voice actor and musical artist for over 15 years. In that time, Chihara has amassed over 50 insert and theme song credits and has appeared in over 100 different anime. She is most well-known for her early breakout role as Yuki Nagato in the
Haruhi Suzumiya
franchise, but her emotional ending theme for last year's
Violet Evergarden
quickly became one of her most beloved songs to date.
Minori Chihara was invited to perform at SMASH! (Sydney Manga and Anime Show) 2019's I Love Anisong concert, and MyAnimeList had the opportunity to sit down and talk with her before the event.
You've been active for 15 years this year. What have been some of the highlights of your career?
Throughout my career, I've been working as a voice actress as well as a singer. My dream was to do a solo live performance at Budokan, and in May 2015 my dream came true: I was able to perform there and I will never forget the smiles of the audience I could see and all the lights. In fact, I've actually performed at Budokan twice so far, so Budokan for me is a special place and it is still my dream to go back and do a solo live performance there.
One of your earliest big roles was Yuki Nagato from Suzumiya Haruhi no Yuuutsu back in 2006. What was it like returning to the role in 2015 for Nagato Yuki-chan no Shoushitsu?
Nagato Yuki-chan no Shoushitsu
was a spin-off from the main series. You'll know if you've watched both the main series and the spin-off that they are totally different worlds and Yuki is a totally different character, so it's basically a normal high school girl falling in love and living a normal high school life. What the director told me was, "Please just act like what a normal girl would go through as a high school student." That was a bit of a challenging request for me because I knew what she was like in the main series. During the dubbing of this spin-off, there was a lot of discussion and consultation with the sound director. I guess for Yuki as a character, for her it was like the world she had been dreaming of had finally come true. So I acted as a normal high school girl and I felt like I worked together with Yuki to make the dubbing successful. And also for myself, I was able to experience what I couldn't in the main series in this spin-off.
Your ending theme performance for Violet Evergarden, "Michishirube," has many beautiful lines like "ichiwa no tori ga naite iru (A single bird is crying) / namae no nai sora ni watashi wo sagashite (As it searches for me in a nameless sky)." Where did you draw inspiration from for your lyrics?
I have written many songs and lots of lyrics up until now. However,
Violet Evergarden
was the first major anime song for which I was requested to do the lyrics and I felt a lot of pressure. I read the novels so many times, and I had a lot of consultation and discussion with the director to make the lyrics. The request from the director was "please make a song as if Violet was singing while she was walking." So I guess that the melody and music itself also led me through its creation, and I also thought of the words and feelings of Violet as she grows; that was something that I focused on. When I read the novel, the novel itself made me feel like everyone meets someone precious in their life. It could be parents, friends, a boyfriend, a girlfriend — the existence of that person makes you move forward. For Violet, it was the Colonel that was that special existence for her. So to summarise, it was the original novel and the music itself, and then I put those feelings into words.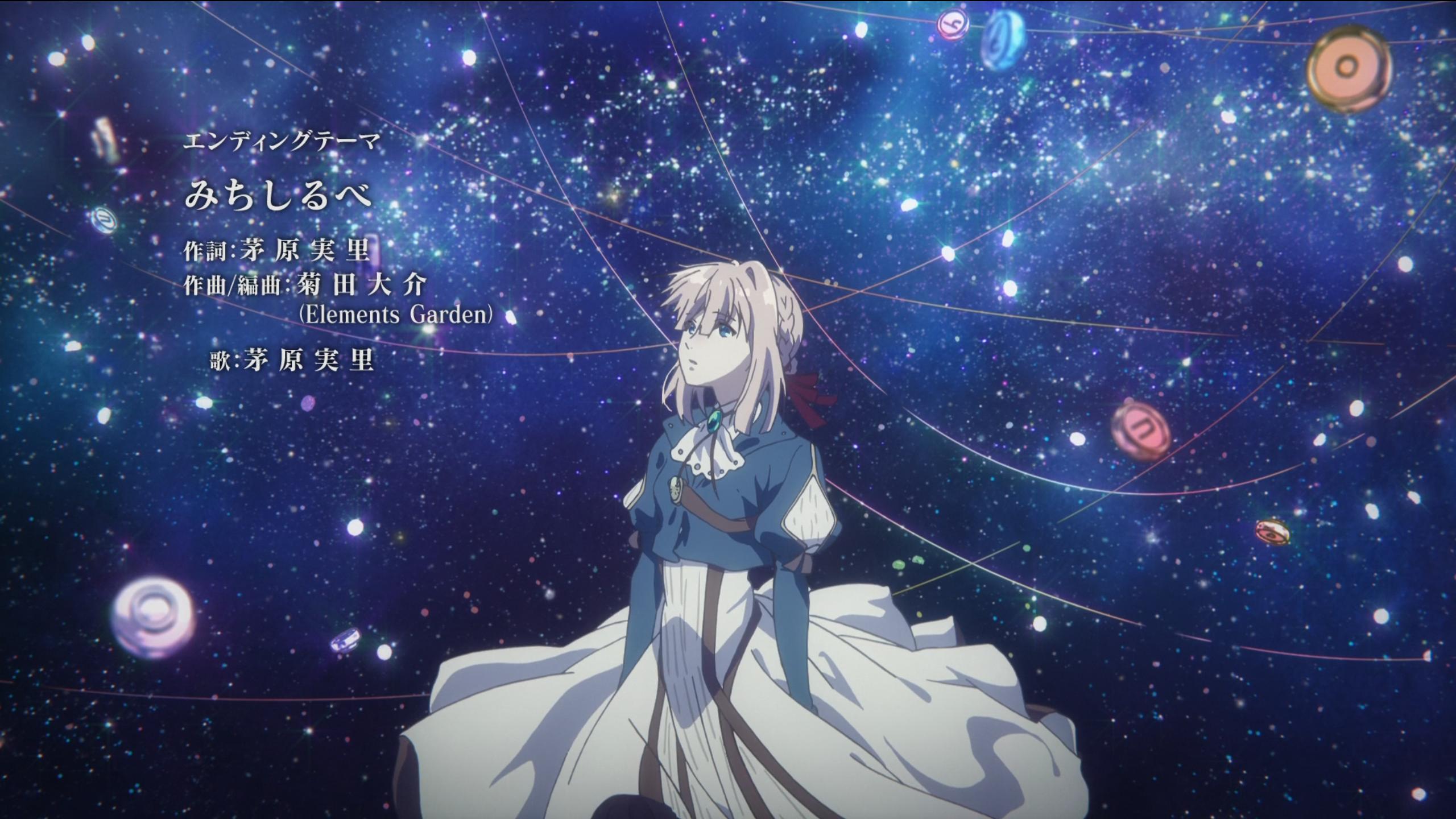 You've notably had roles in many of Kyoto Animation's work outside of Violet Evergarden, including Hibike! Euphonium, Hyouka, Kyoukai no Kanata, Lucky☆Star, and Suzumiya Haruhi no Yuuutsu. Do you have a favorite KyoAni anime among them?
I love everything that Kyoto Animation makes, they put so much love into every anime they create. But if I had to pick a favorite, I would say it's
Suzumiya Haruhi no Yuuutsu
. It's such a special title because it changed my life. Without it, I wouldn't have worked in this role for 15 years —
Haruhi
and Yuki were a big turning point for me.
It's my understanding that you used to dream of becoming a manga artist, but decided to become a singer and voice actress instead. Do you still draw at all?
From primary school, I was always drawing manga up until around my final year in junior high school. Then finally, I thought "this is gonna do it" and I sent one of my manga works to a competition. But of course, I failed and that hurt me so badly that I quit.
However, I do still like drawing and one good thing about me drawing manga back then is that nowadays when I do a live performance, I draw and design my own costumes for it, then I request the costume designer make it for me. And they make it exactly the way I want it.
What was your image of Australia before you came, and how has your experience here so far met that image?
I haven't actually had much chance to look around so far, but the image I had before I arrived here was that Sydney has so much greenery, and koalas, too. I also had the impression that the meat here is delicious. When I have more free time tomorrow, I would love to look around and find out more!
Interview was conducted through an interpreter and has been edited for clarity.

RSS Feed