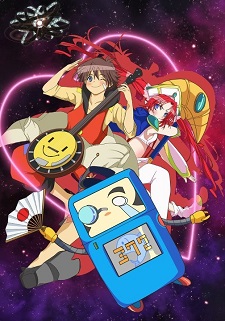 The official website for
Musekinin Galaxy☆Tylor
has announced additional cast members. The anime will air as 5-minute episodes on Tuesdays at 9:55 p.m. starting July 11 on AT-X, followed by TV Saitama, tvk, KBS Kyoto, and Sun TV. It will also be available online on platforms such as Niconico Live and Bandai Channel.
Cast
Yamamoto (Robo):
Hina Higuchi
(
Doraemon
stage)
Yamamoto (Male):
Takuya Eguchi
(
Yahari Ore no Seishun Love Comedy wa Machigatteiru.
)
Dolly:
Ayaka Suwa
(
Gakusen Toshi Asterisk
)
Narration:
Emi Nitta
(
Love Live! School Idol Project
)
It has been also announced that there will be a special show to air a week prior to the premiere featuring
Hikaru Koide
(Banjou Ueki Tylor),
Kanon Takao
(Goza 168-sei), and Hina Higuchi (Robo Yamamoto) with Emi Nitta's narration.
Source:
Ota☆Suke

RSS Feed