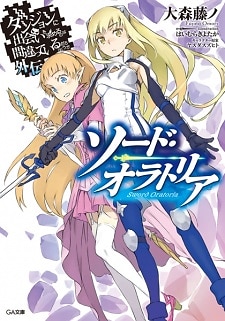 GA Bunko has announced at Gangan GA Fes. 2016 Spring that the light novel
Sword Oratoria
, a side story of
Fujino Omori
's light novel
Dungeon ni Deai wo Motomeru no wa Machigatteiru Darou ka
, will be adapted into a TV anime.
The light novel series, which began publishing in January 2014, is illustrated by
Kiyotaka Haimura
and has five volumes in print. A
manga edition
drawn by
Takashi Yagi
has also been publishing since May 2014. The light novel has been licensed in English by Yen Press, and the first volume is scheduled to be released this year.
Sword Oratoria
covers the story of the strongest first-class adventurer Ais Wallenstein, the "Sword Princess," and her desire to reach even greater heights with her friends in the Loki Familia. It also features characters from the main series, including Bell Cranel.
Source:
Official site
Dungeon ni Deai wo Motomeru no wa Machigatte Iru Darouka Gaiden: Sword Oratoria
on MAL

RSS Feed