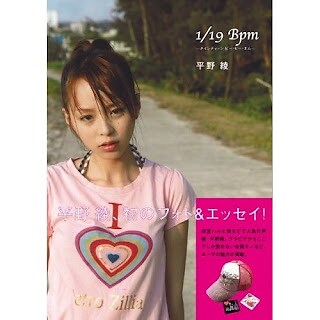 Many have already seen the latest
Aya Hirano gravure
. The book was wildly successful, so now Aya Hirano is authoring her own book:
1/19 Bpm
.
The book is called a "photo-essay" of her life, and will include known and unknown photos of her that have been taken over the years, such as those of her wearing glasses in the "Love Megane" series, and shots from photoshoots earlier this year, particularly the shoot on Okinawa in which she was first photographed in a swimsuit. The swimsuit pictures have not been published before.

She will include some of her own drawings, and will include a description of a week in her life, as well as inside stories and reflections on her roles and music over the past year. She will answer 50 of the questions sent to her by fans. And there will be family pictures of her as a baby and young child.

The book comes out September 19th, and will be priced at ¥1,890.
Source:
Hashihime

RSS Feed