---
---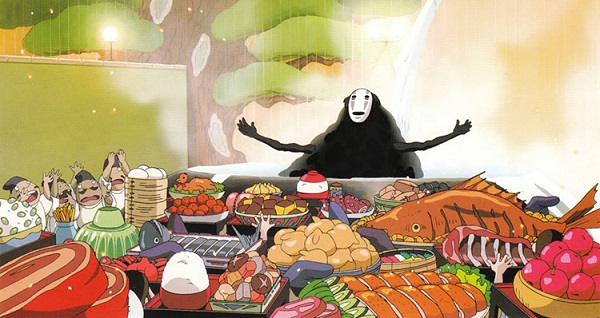 When it comes to food, why settle for just quality when you can get quality and quantity? It's impossible to pick just one sumptuous dish. Sushi, breaded pork cutlets (tonkatsu) sponge cake—there's more yummy flavors than any mortal can handle!
---
---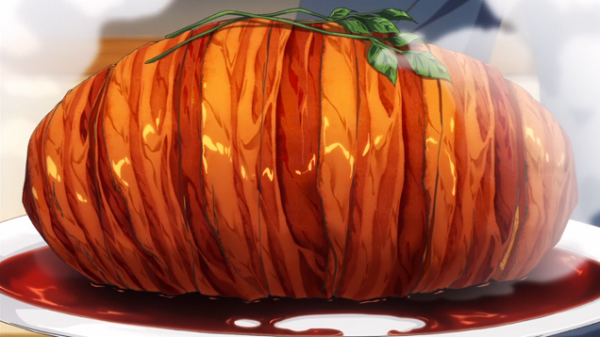 Tootsuki Culinary Academy produces the world's best entrees—including this pork roast that will blow your clothes off! Only in anime would that be considered an appropriate reaction to eating delicious food.
---
---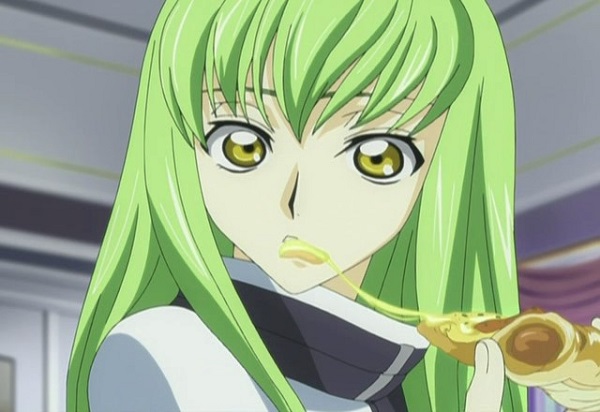 What's an immortal witch's one weakness? Pizza Hut! The mysterious C.C. secretly lives with protagonist Lelouch, but will jeopardize her cover for a slice of cheesy heaven. We agree-when it comes to quick, tasty food, there's nothing much better than a box of piping hot pizza delivered straight to your door.
---
---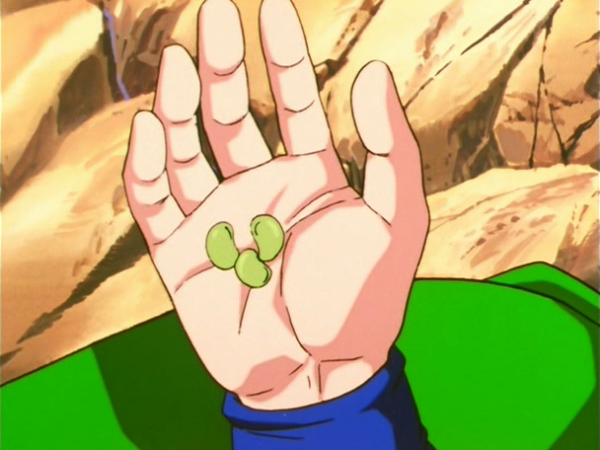 What we consider to be "the best food" doesn't always have to be the most delicious! Senzu Beans have the texture of celery, they taste like fish...and they instantly heal any injury. It's a tradeoff!
---
---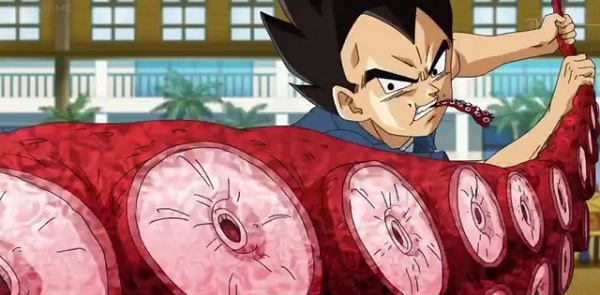 Not everyone can afford to be a gourmand. Sometimes, you just want as much food as possible to fill your stomach. Family time cuts into Vegeta's training schedule. How does he endure it? By feeding his Saiyan appetite with a house-sized octopus, of course! Of course, raw octopus is a delicacy in Japan, so it's not that strange.
---
---
Ahh, there's nothing better than enjoying a home-cooked meal with family. Sukuyo Mankanshoku's mystery croquettes have questionable ingredients—but don't worry, none of them are poisonous. They've been known to turn people into butter!
---
---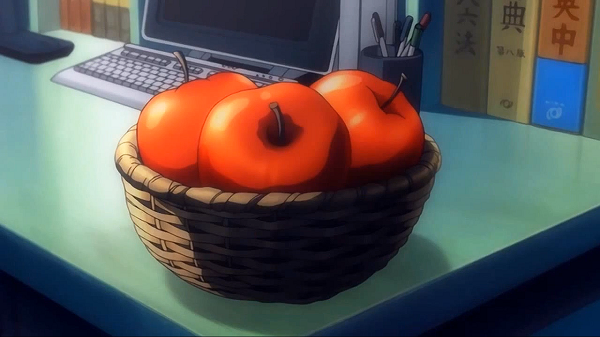 Food can be an addiction! Apples are delicious and nutritious—even more so for the Shinigami, who only have withered fruit in their dead world.
---
---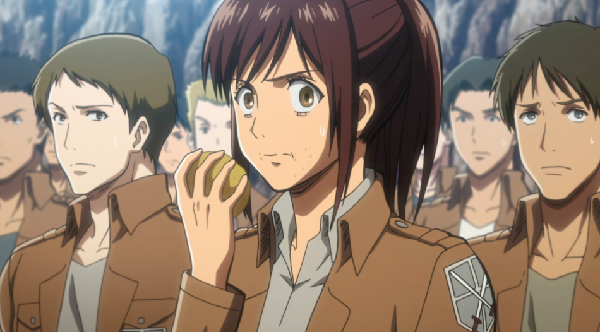 In a world where humans are Titan food, Sasha's precious potatoes are a tasty and healthy reason to fight on!
---
---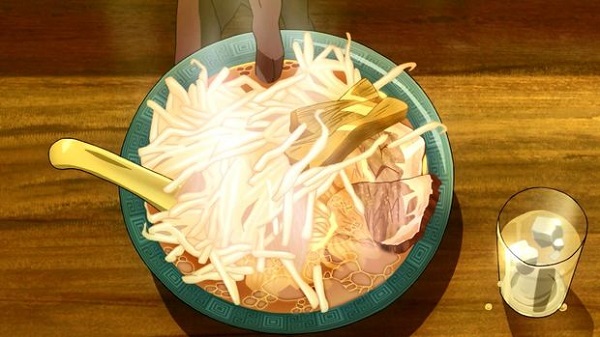 It's a big universe, and somewhere out there a lonely alien makes the greatest ramen in known space...with a surprising secret ingredient. Phantom Ramen is a food that's out of this world!
---
---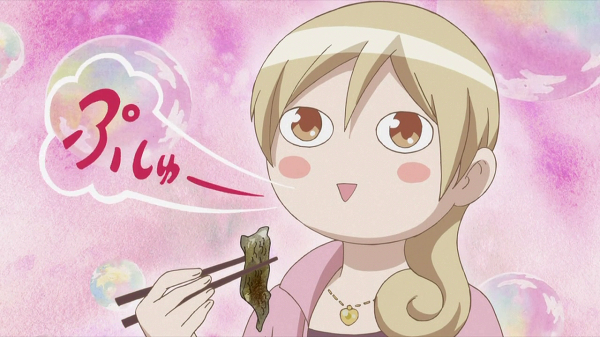 Traditional Japanese food is famous for being healthy and delicious. Wakako knows exactly how to enjoy grilled salmon—with crispy skin and a glass of cold sake. "Pshuuu," indeed!
---
---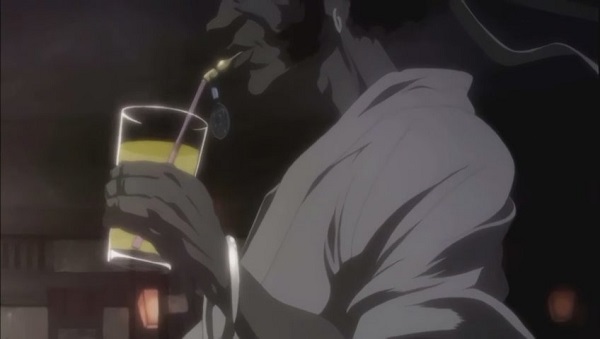 World-class fighter Afro watched his father die, and his childhood went downhill from there. This sweet summer drink is one of his fondest and only joys.
---
Strawberry Shortcake—K-On!
---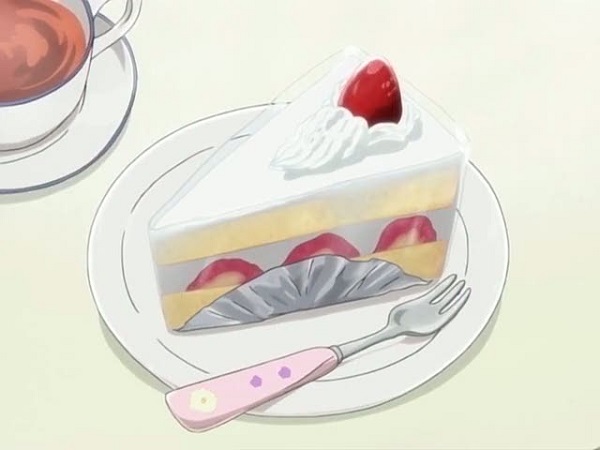 In anime, sweet foods are any high school girl's weakness! Thanks to the wealthy Tsumugi Kotobuki, the light music club's tea parties have the tastiest cakes money can buy!
---
---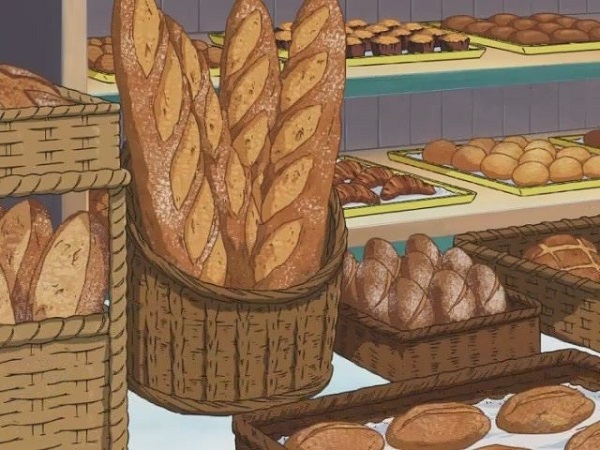 Kazuma Azuma devotes his life to making the greatest bread known to man. Skeptical? One of his creations literally sends you to Heaven!
---
---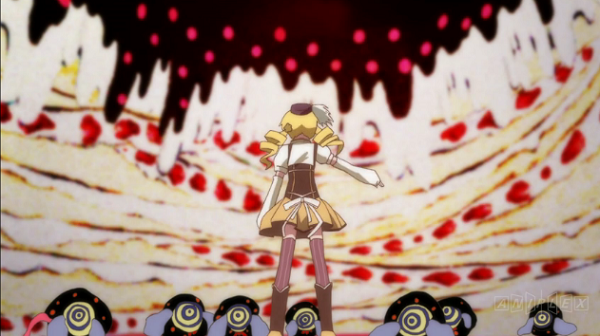 Charlotte is French strawberry mousse cake; in Madoka, it's also the name of a witch. Her labyrinth is made of sweets you'll lose your head over!
---
---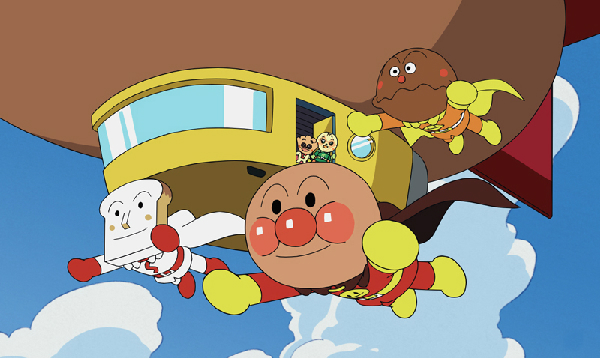 Anpanman is a superhero whose head is made of anpan—a bread snack with sweet bean filling. Just one bite of his head fills you right up! This anime is full of characters based off different foods, mostly bread!
---
---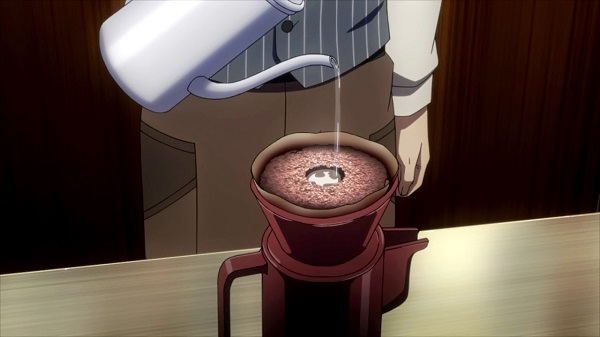 Nobody knows why ghouls are able to drink coffee. But if it's enough to satisfy flesh-eating monsters, it's got to be good!
---
---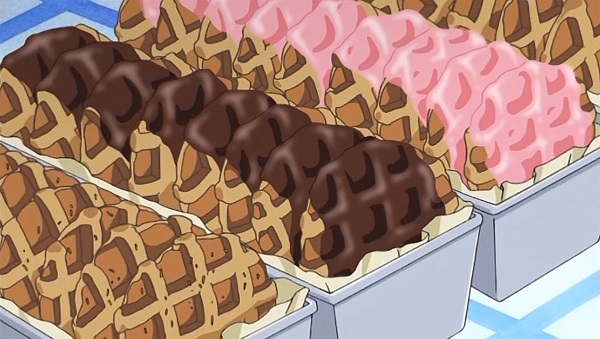 Sugar is a snow fairy in training, and her favorite human food is waffles. It's even her catchphrase: "Waffo!"
---
---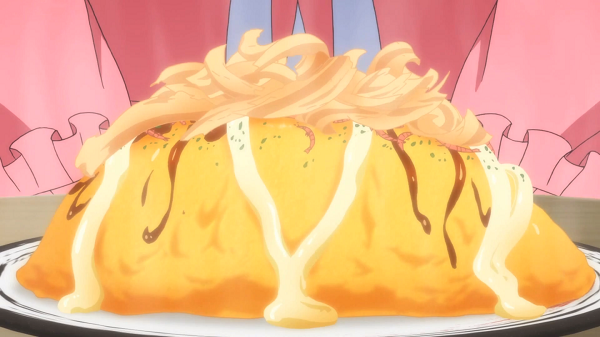 Middle schooler Ryou Machiko hopes to one day cook as well as her grandmother. If this omelette-covered fried rice is any indication, she's well on her way!
---
Barbecue Chips—Naruto
---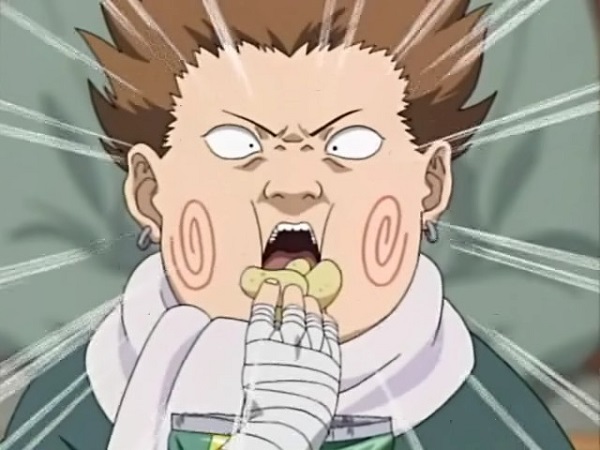 Stocky shinobi Chouji Akimichi is constantly seen munching on snacks. He loves his barbecue chips, and won't hesitate to fight for them. Good thing—one of his techniques converts fat into raw power!
---
---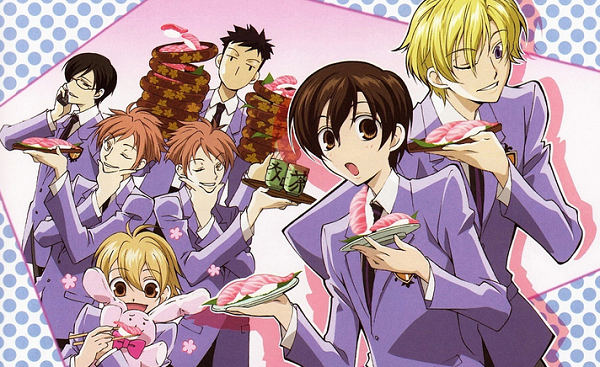 Super-smart scholarship student Haruhi Fujioka is a sucker for gourmet food. She's easily bribed with this delicious fish!


---
All the food—Toriko
---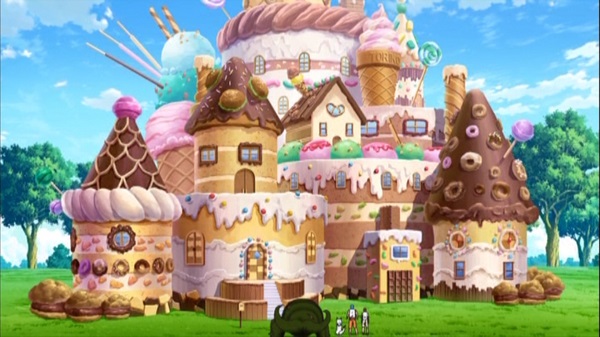 Known as "The Glutton" thanks to his insatiable appetite, Toriko lives and breathes food, and will go to any lengths to discover the rarest ingredients and most delicious foods that the Gourmet World has to offer!